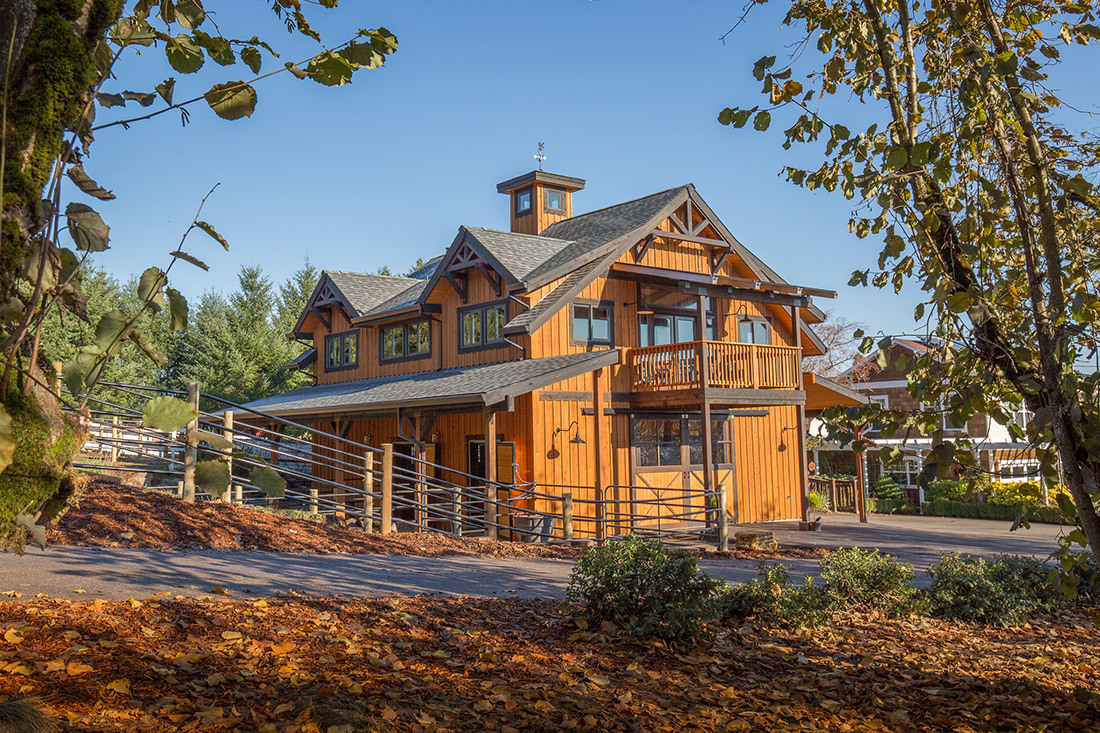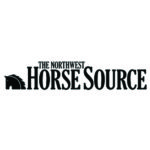 Apartment Barns Offer the Best of Both Worlds
Elite Equestrian

March/April 2016
It may seem like a stretch, but apartment barns are a trend in the making. "We started building them about five years ago," says Bret Loftis, who leads the design team at DC Builders, based in Oregon. "We were already designing and building homes and barns, and this was a natural progression." The ultimate in form and function, an apartment barn provides easy access to stables from attached living quarters, guest quarters or office. "They're a cost-effective way to utilize one structure for two purposes," adds Loftis.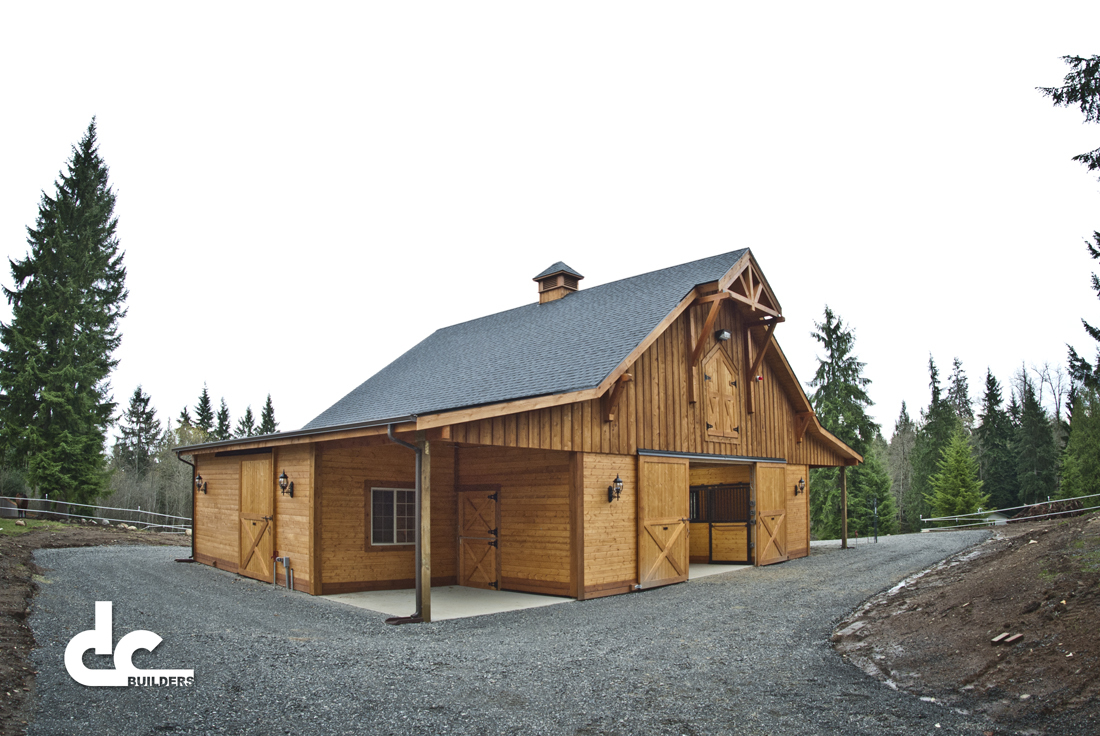 Barn Raising
North End Metro Magazine

May 12, 2016
Dreaming of a new outbuilding for your property? Find inspiration in the gorgeous equestrian barns constructed by DC Builders in Snohomish County and throughout the Pacific Northwest.
Stephanie Meyer is an equine veterinarian at Pilchuck Veterinary Hospital. DC Builders constructed this classic gable-style custom horse barn in Snohomish for Meyer and her husband, Derek.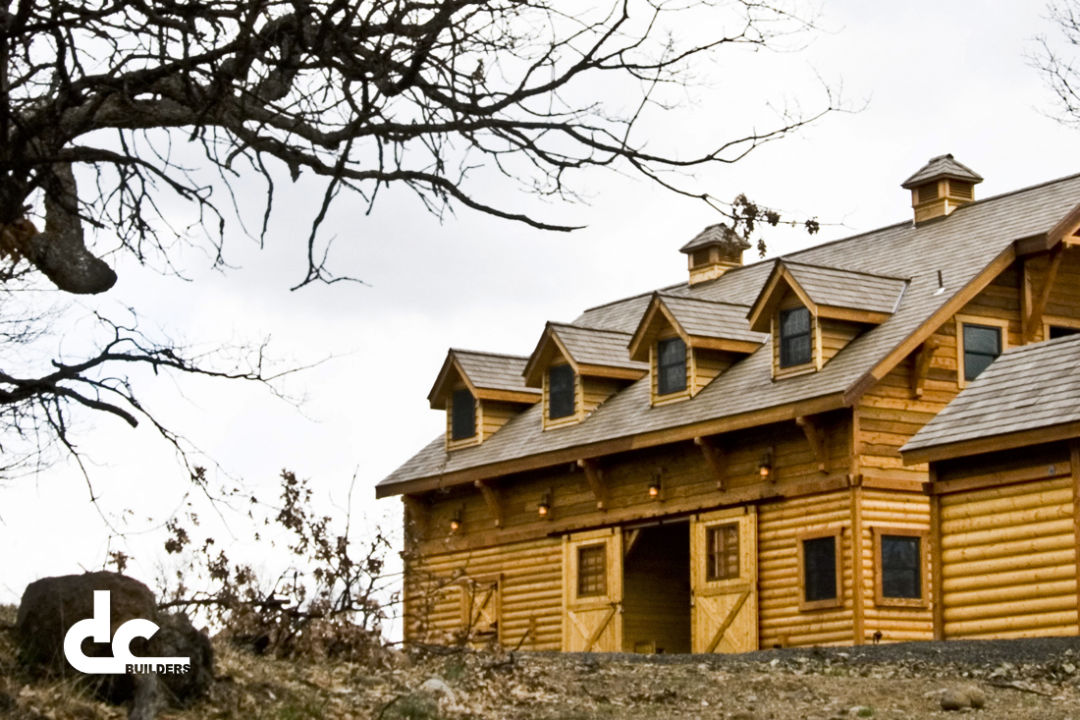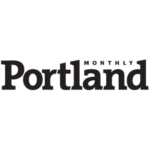 Local Designers Prove Barns can be Sexy too
Portland Monthly

March 4, 2016
More than a decade ago, a group of Portland high school friends were doing odd jobs, constructing outbuildings, and replacing windows. When they started building barn kits made by various companies, word quickly spread about the high quality and reliability of the boys' work.
Today, DC Builders is a contracting team that designs and constructs the barns of clients' dreams throughout the United States. Their timber-heavy signature, embodying Northwest Regionalism, is in demand from Maui to New Hampshire.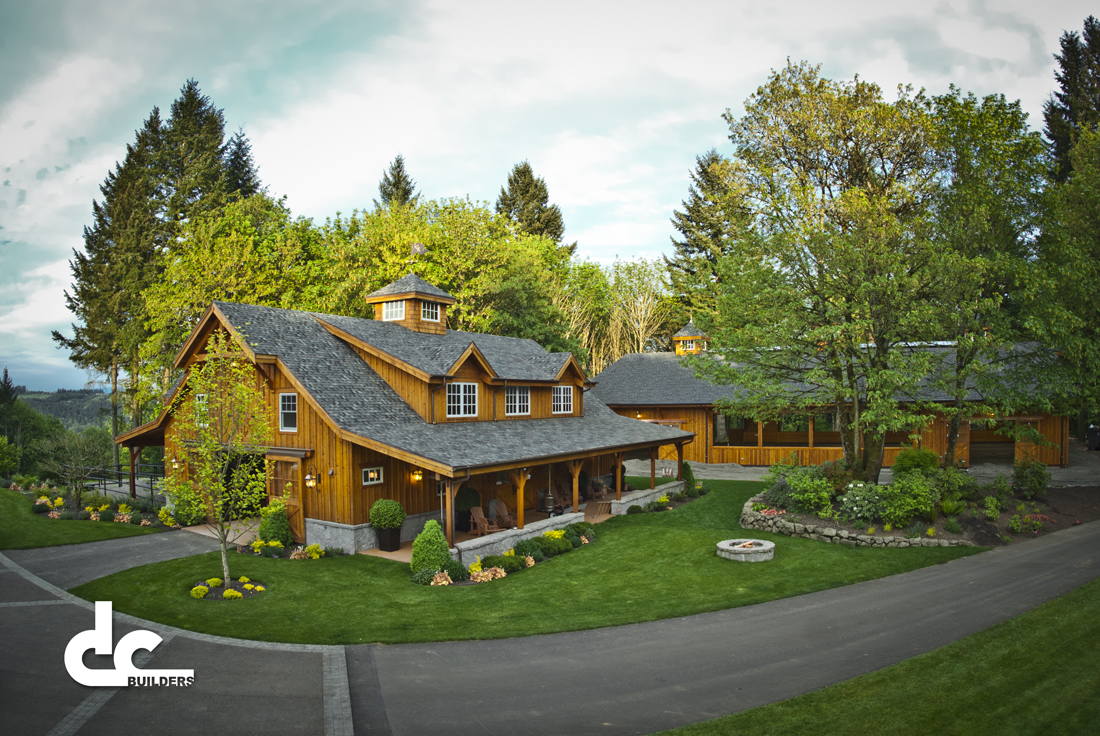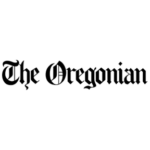 Design that Doesn't Horse Around
The Oregonian/Oregonianlive/com

January 4, 2016
Maybe a shed or a tiny house in the backyard isn't the solution to your need for extra storage space, an indoor playground or room for the relatives. Perhaps you need something bigger. Barn big.
Homeowners are putting up barn structures or converting the old pitched-roof outbuilding once reserved for livestock and farm equipment into giant party pads with living quarters where there once were haylofts.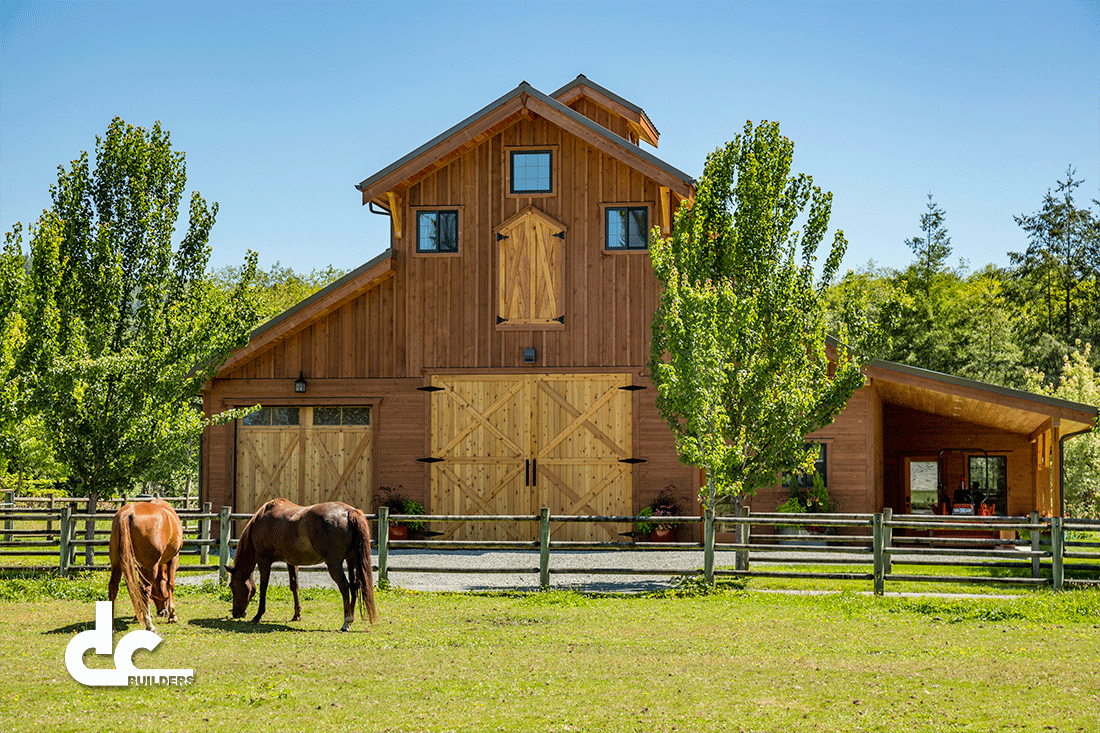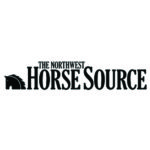 Building A Barn? Compare Popular Options to Choose Your Ideal Builder
Northwest Horse Source

March, 2017
The Northwest Horse Source is an independently owned and operated print and online magazine for horse owners and enthusiasts of all breeds and disciplines in the Pacific Northwest. Our contemporary editorial columns are predominantly written by experts in the region, covering the care, training, keeping and enjoyment of horses, with an eye to the specific concerns in our region. In print since 1995, we distribute over 18,000 magazines monthly to over 650 locations.