Arkansas, known as the natural state,

is a diverse region with several differing geographical constructs. Rather than being all mountain or all plains, Arkansas is divided up into three or four distinct areas, heavily forested areas to the north, the Ozarks to the East, marsh and wetland to the south, and grassy plains to the west. This state is incredibly diverse and as such, it is necessary for builders to be able to work with different types of climate and geography. DC Builders is a company devoted to quality barn construction and custom design. With years of experience throughout the United States and Canada, we know what it takes to create a barn that will stand for generations.

For clients in Arkansas and nationwide, we offer custom design, framing and installation, and timber frame and post and beam services. Whether you're seeking a horse barn, barn home, riding arena, or commercial building for your property, we can help you craft a structure that aligns with your vision, budget, and location. Our talented in-house design team boasts over fifteen years' experience in designing custom structures in nearly every state and can work with you to create personalized design plans centered around your distinct geography and site characteristics. Explore DC Structures' Line of Barn and Barn Home Kits
We regularly partner with our sister company DC Structures to provide clients with timber frame and post and beam building solutions for their projects. This comes in the form of complete design and materials packages equipped with everything needed to assemble the frame of your structure, including builder-ready blueprints, framing materials, premium window and door packages, and more, that can be shipped directly to any job site in the U.S. DC Builders only offers general contracting services to clients with projects in California, Oregon, and Washington. However, we can easily connect you with a vetted general contractor in your area through our builder network. We also offer framing and installation services that take the headache out of sourcing local framing crews for your project. Don't take a chance on just any framing crew, utilize our expertise in framing to ensure your frame is rock-solid and provides superior protection for you and your family.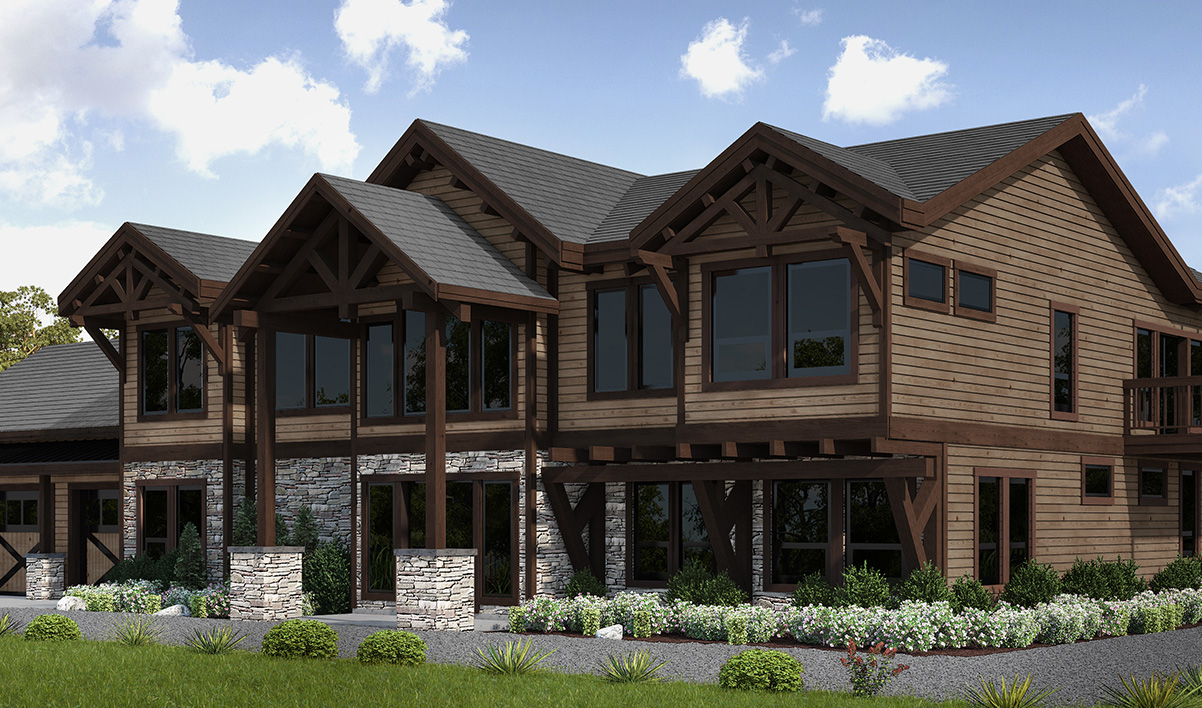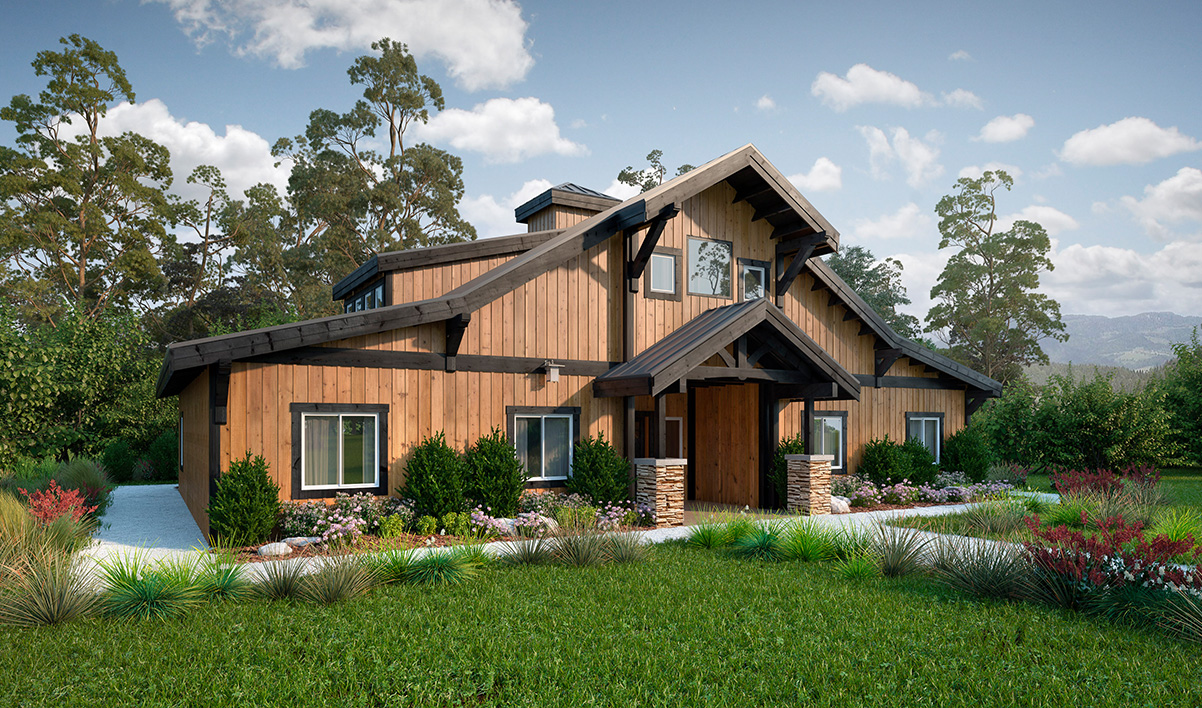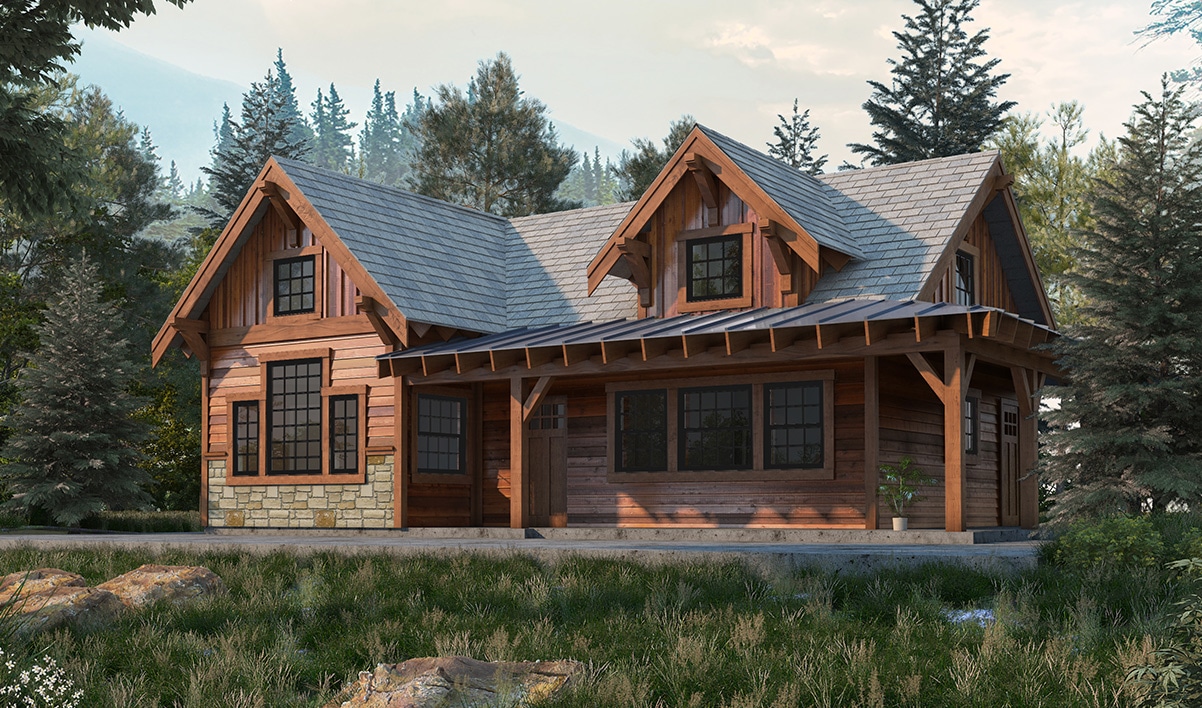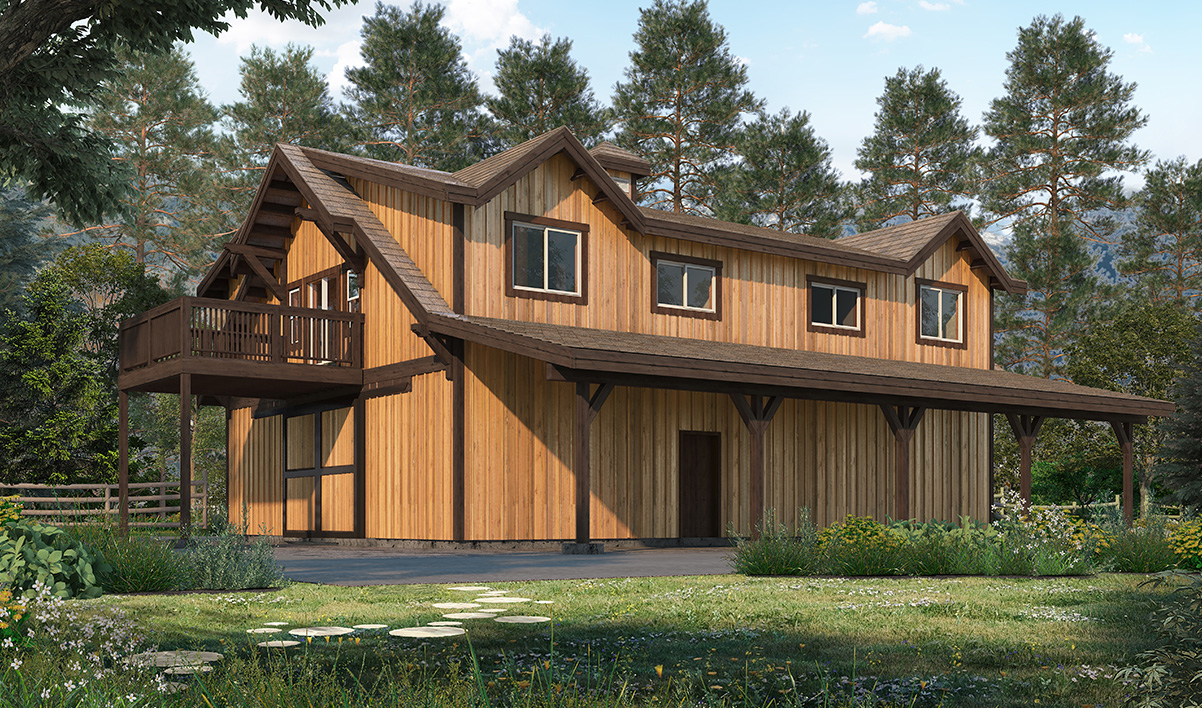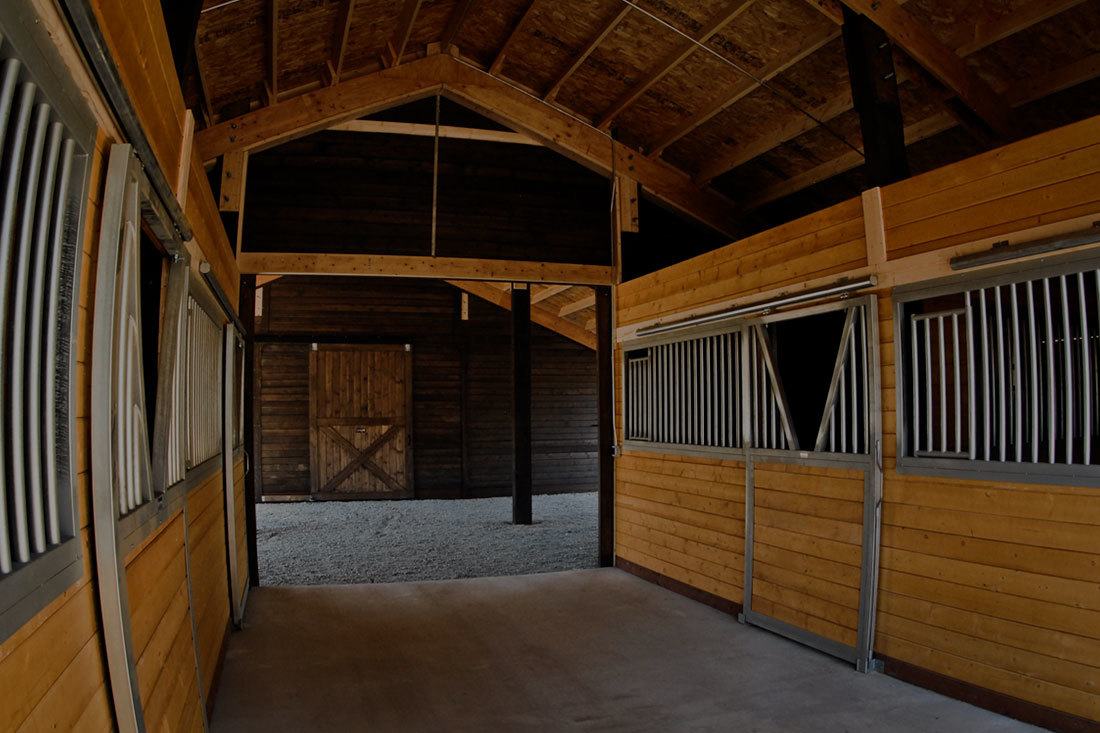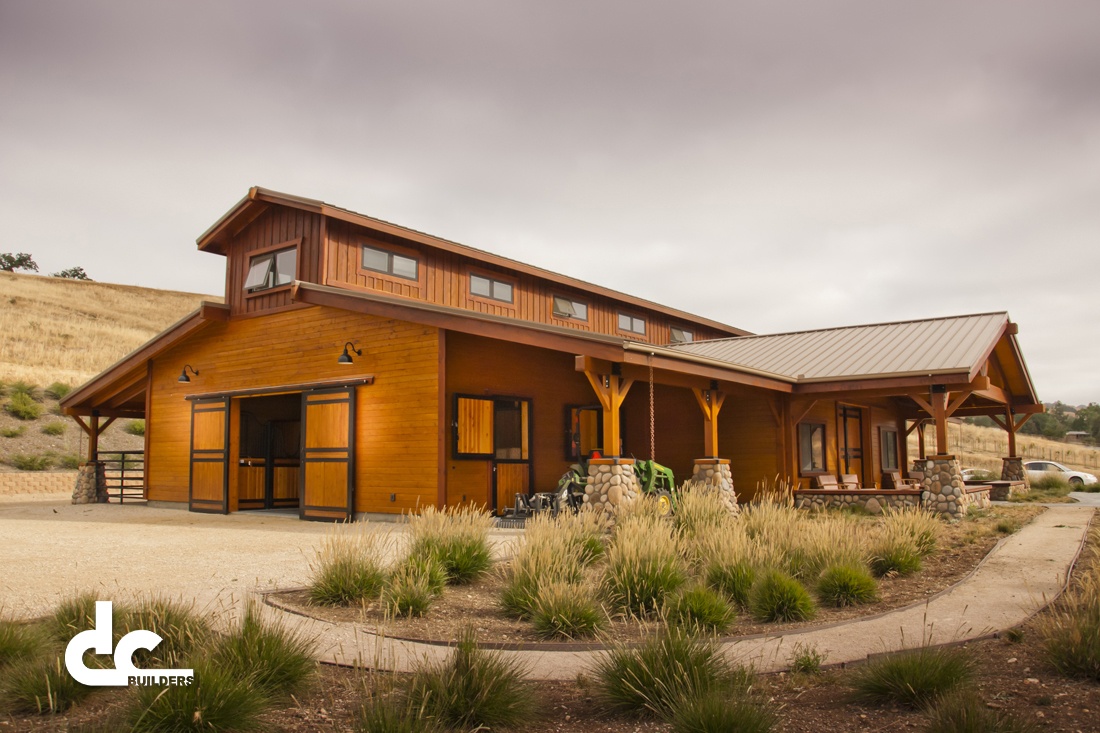 The Santa Ynez horse barn is one of our finest projects yet, with seven covered horse stalls and custom patio.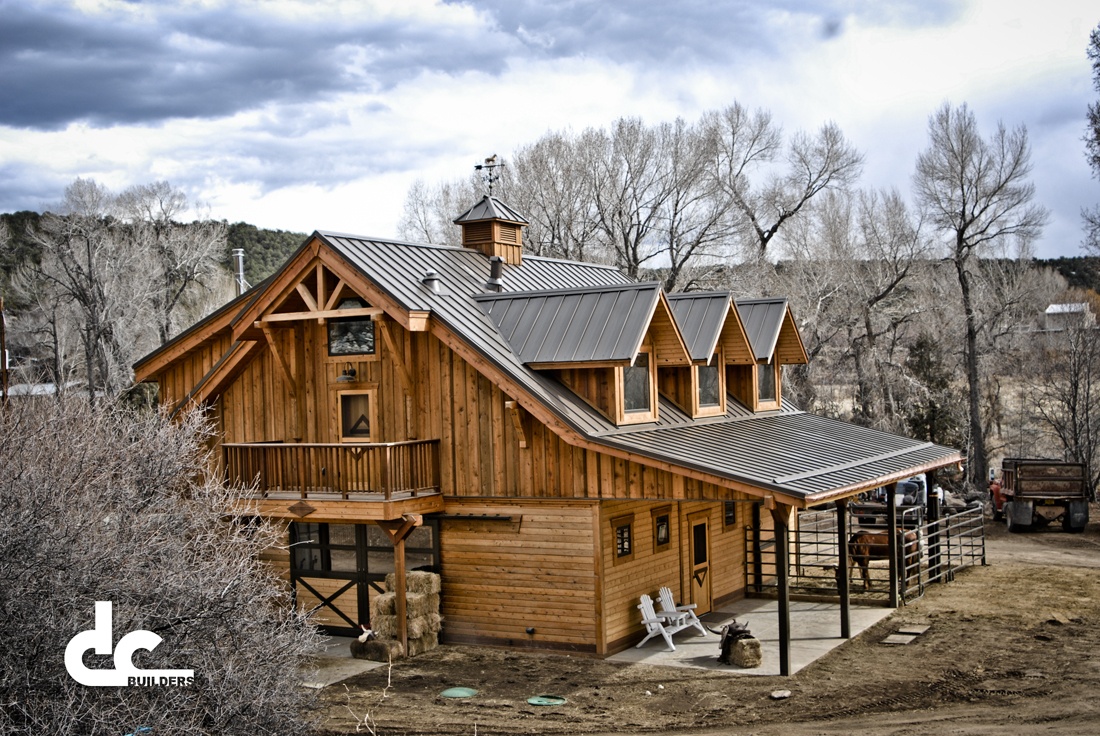 The Taos, New Mexico apartment barn is the perfect example of how to save space and money while not skimping on quality.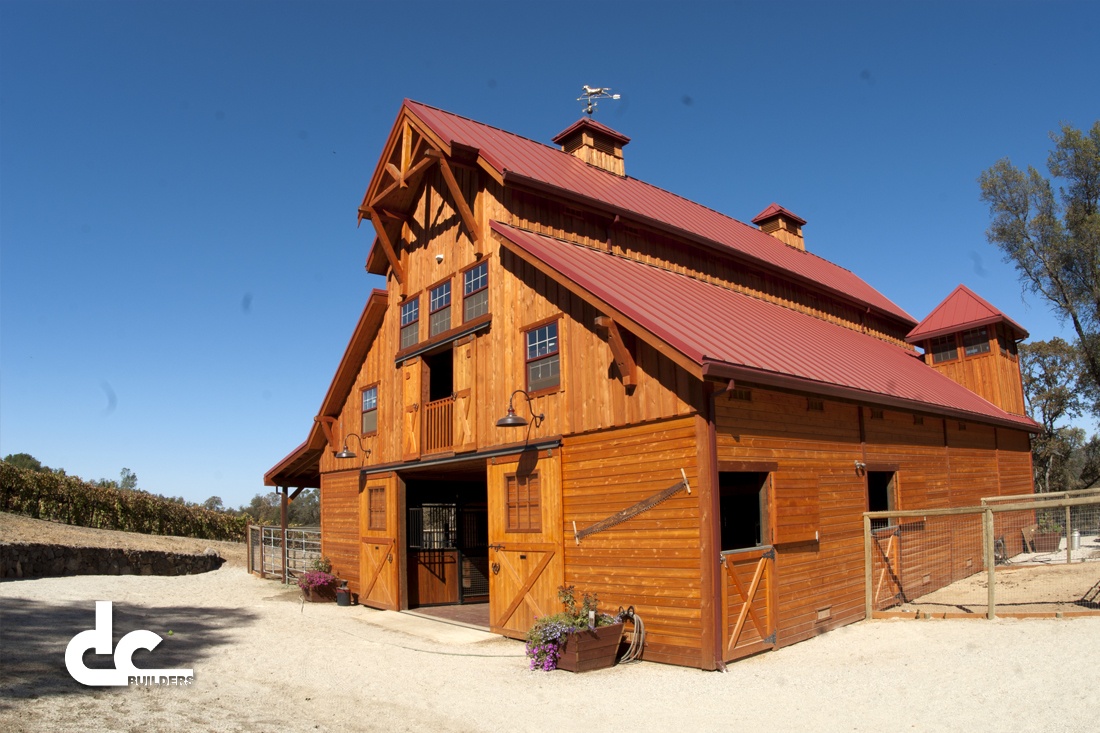 This unique barn has six horse stalls and a gorgeous custom tack room. You can spot the red roof from miles away!