Timber frame construction is one of the oldest building methods still practiced today. Known for its superior strength and beauty, timber framing utilizes large posts and beams joined by mortise and tenon joints and other traditional and decorative joinery to create its sturdy building frame, resulting in a meticulously crafted home with majestic, wide-open interiors and seamless heavy timber connections. At DC Builders, we take pride in designing custom timber frame homes that achieve your unique vision and our signature heavy timber aesthetic. Our designers are experts in crafting one-of-a-kind timber frame homes tailored to our clients' needs and can easily help you design your dream home in no time. Share your vision with us so our team can start creating your new home!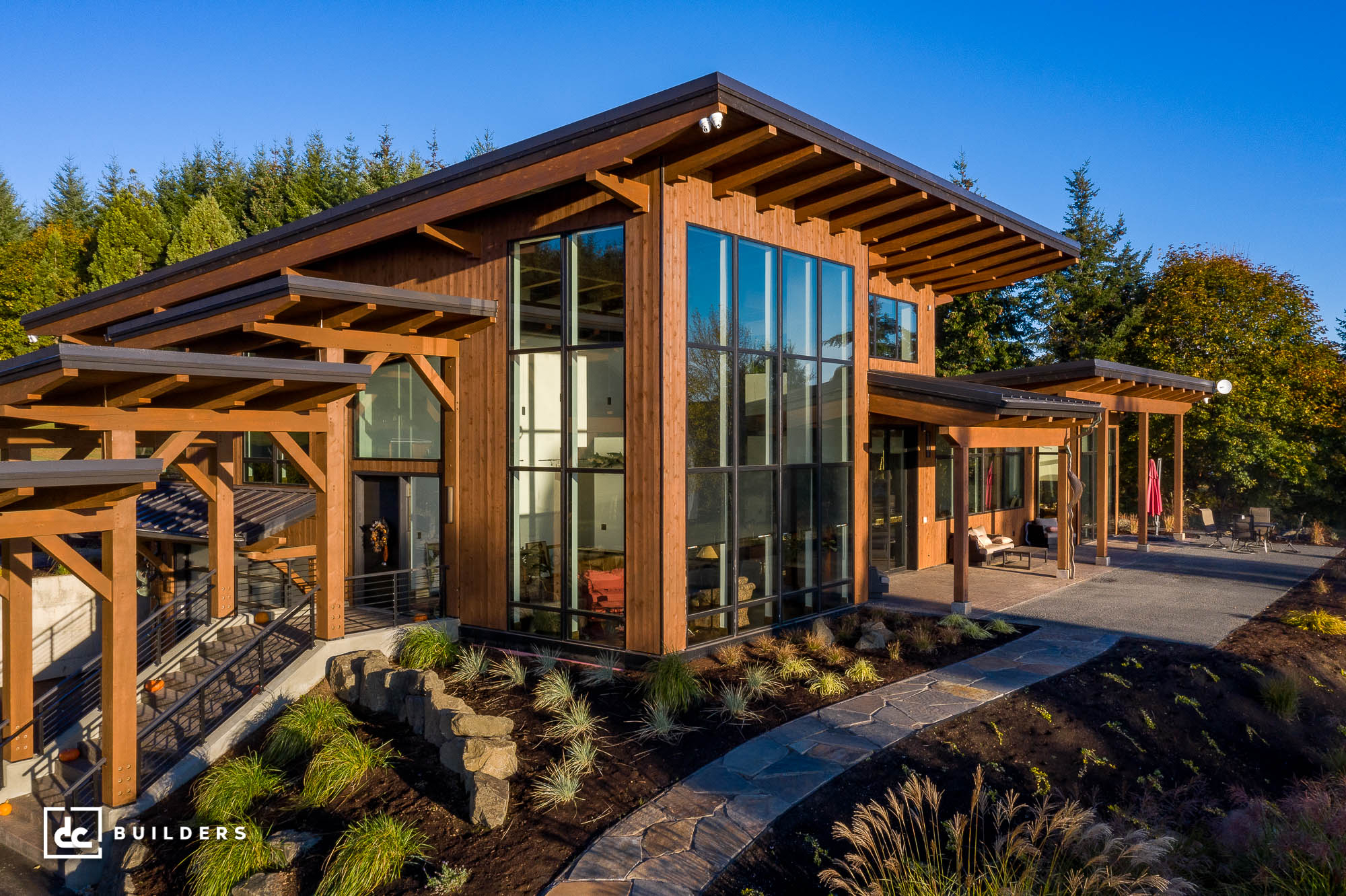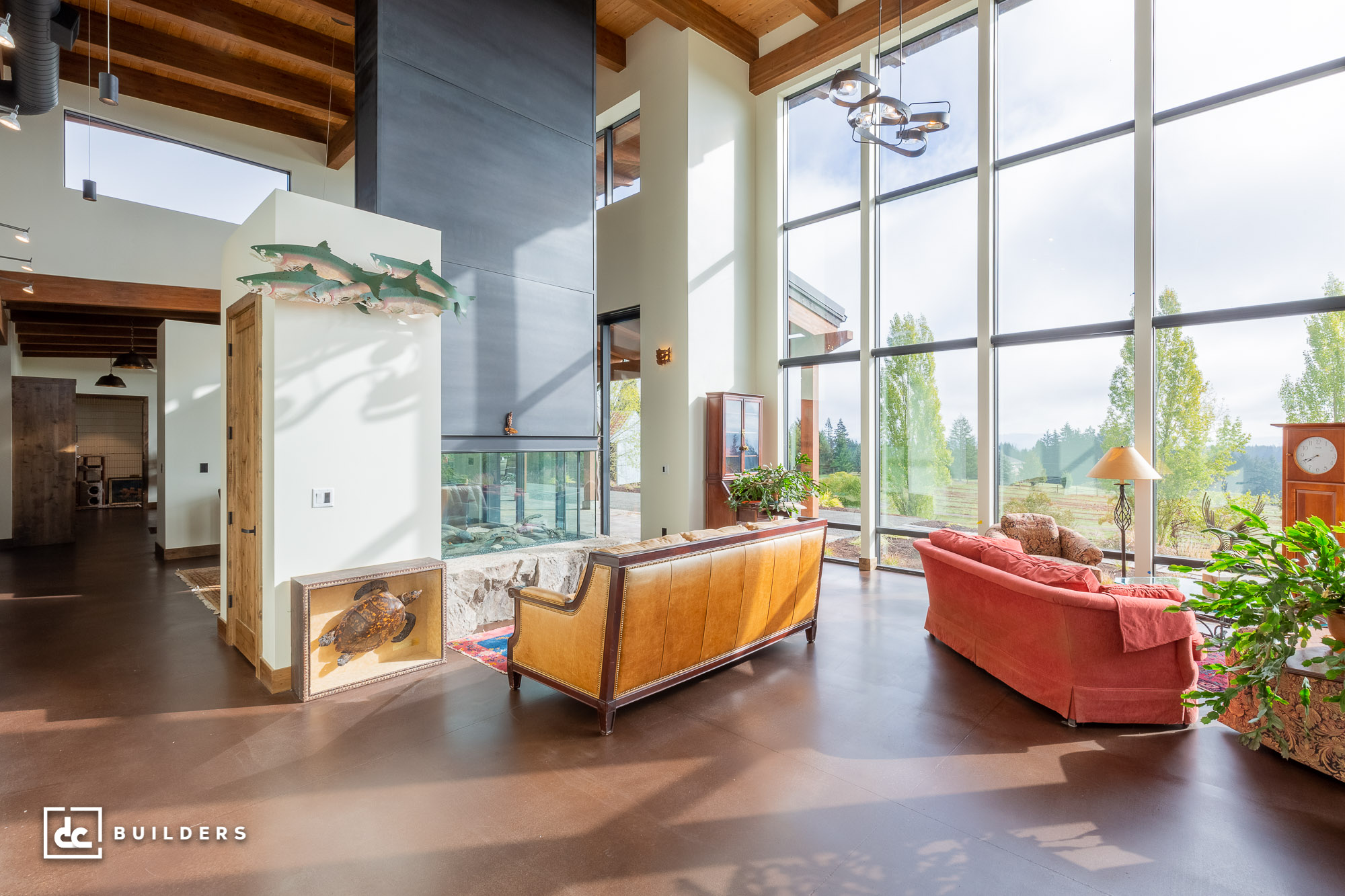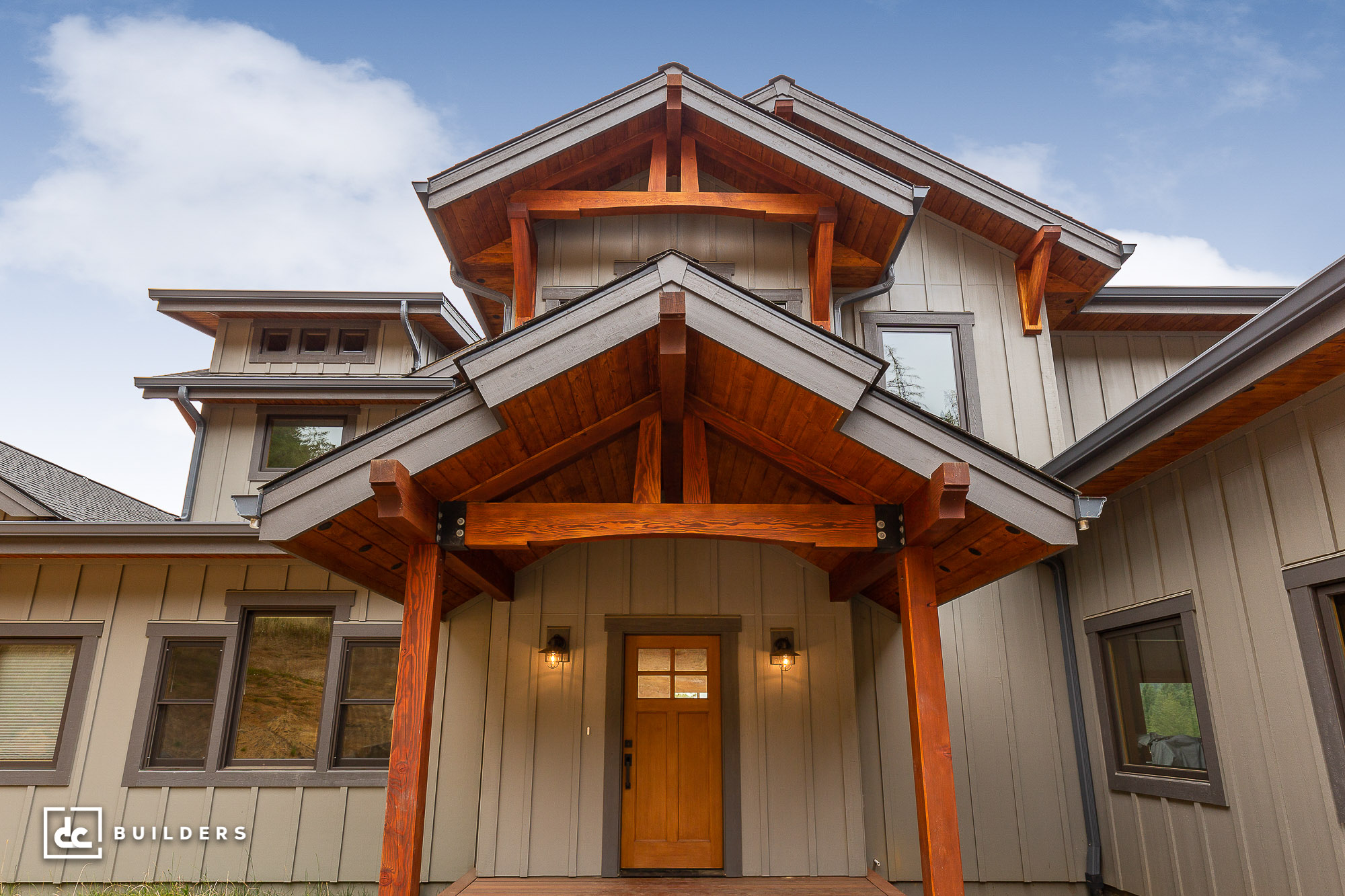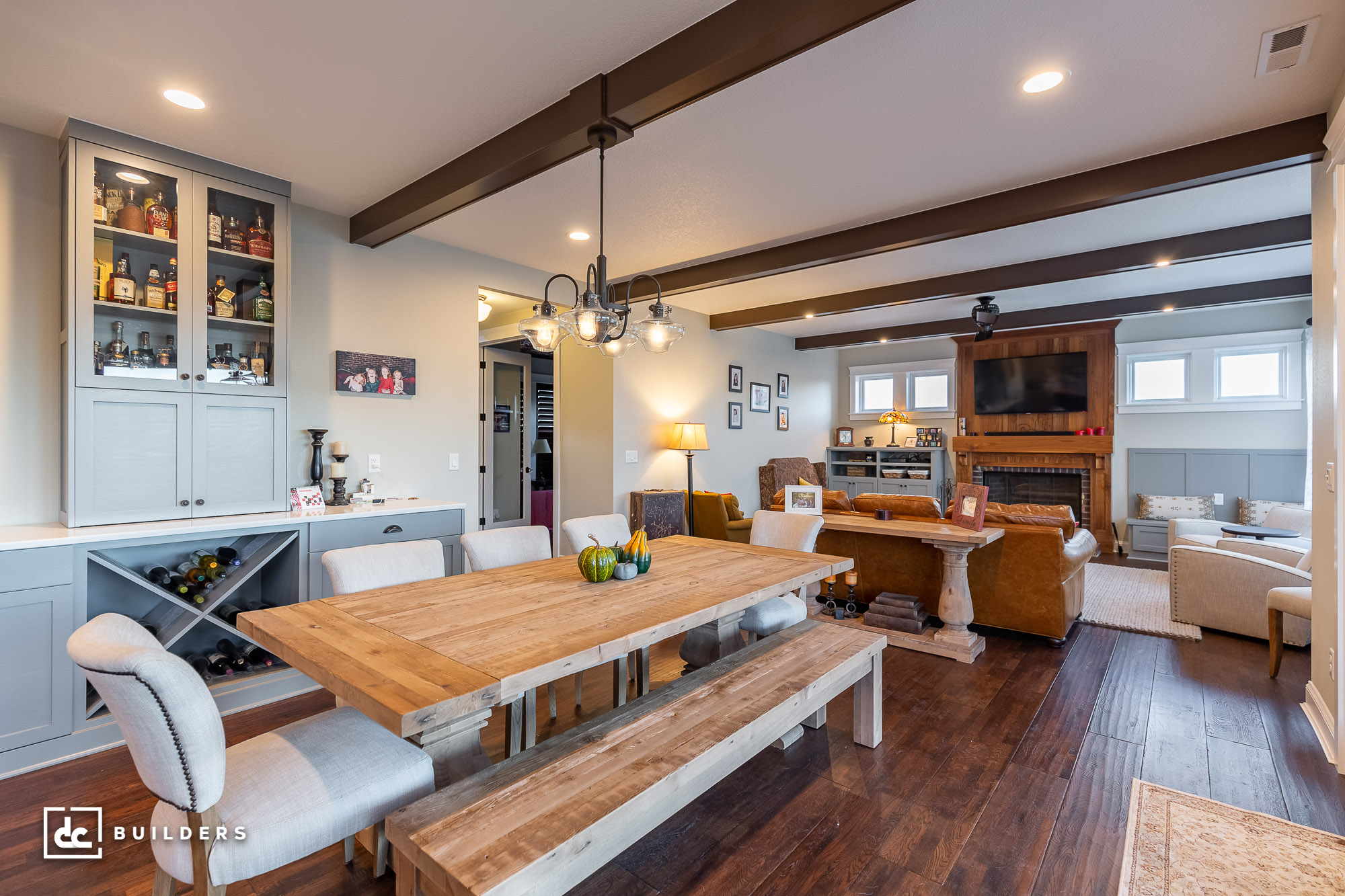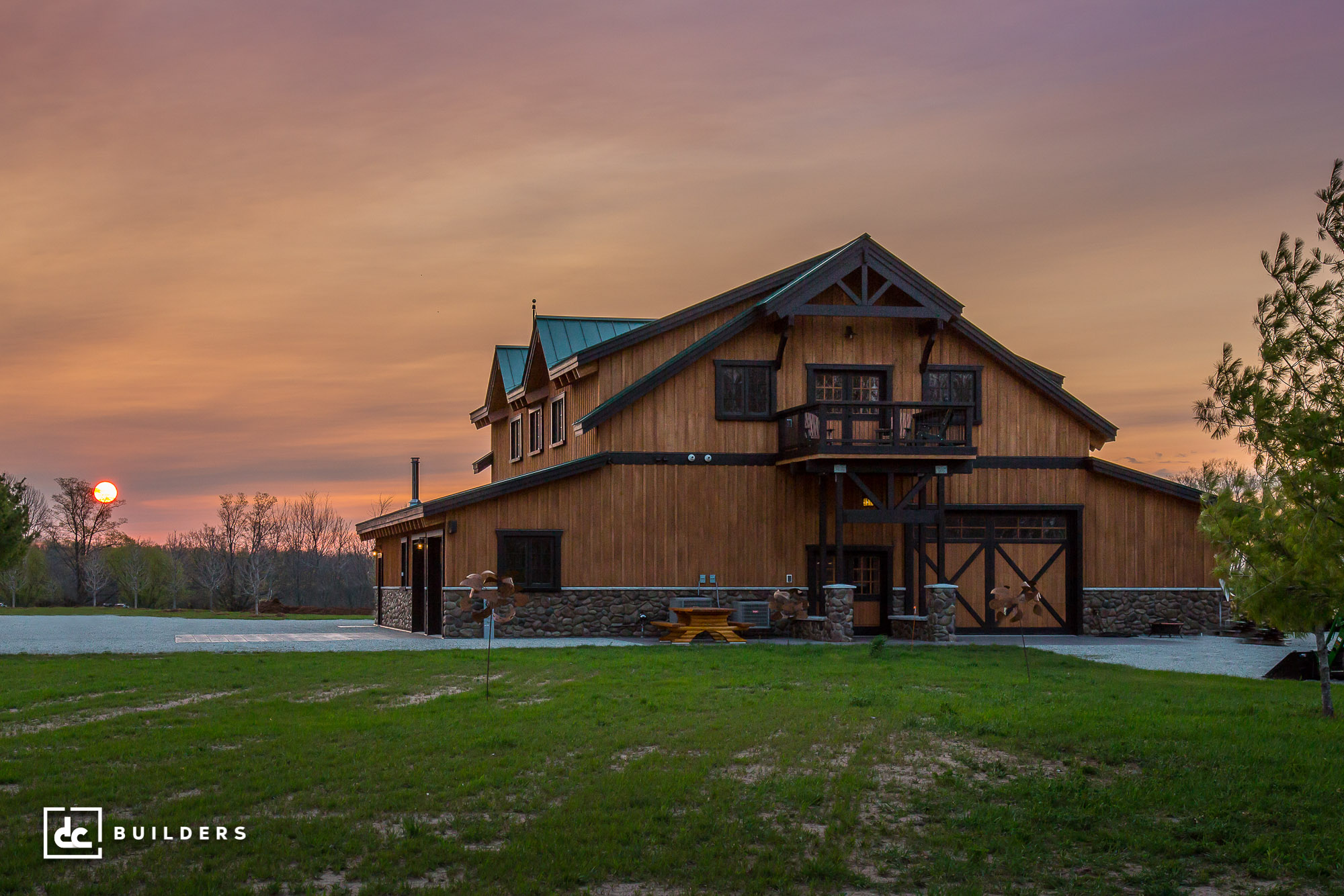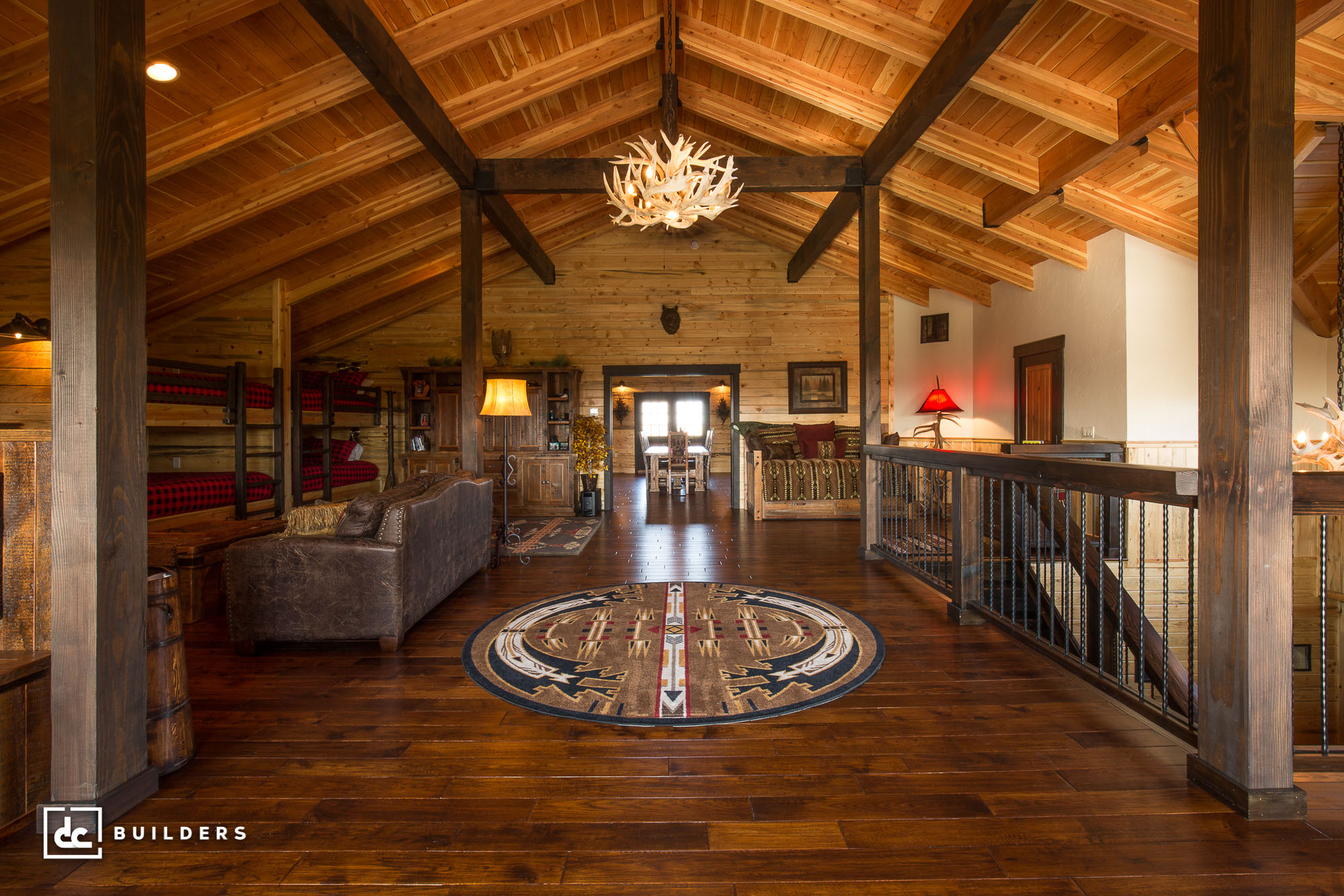 CRAFT THE TIMBER FRAME
HOME OF YOUR DREAMS
One of the joys of designing a custom timber frame home for clients is being able to translate their personality and style into a structure completely unique to them. When partnering with DC Builders, you can design the home you always envisioned with the help of our experienced in-house design team. Whether you're looking for a rustic retreat or a modern timber frame residence, we'll work closely with you to create something you absolutely love. If you're not sure where to start, our sister company DC Structures offers a line of prefabricated timber frame homes that can perfectly suit your needs.
DESIGN & MANAGE YOUR

PROJECT FROM ANYWHERE
At DC Builders, we're leading the design and construction industry in innovation. Over the years, our investments in new technologies have allowed us to offer services that no other timber frame home builder can compete with, including the ability to design and manage your project from anywhere. Using live meeting software, you can review and modify your plans with our in-house design team from the comfort of your home. You can also get a better feel for your design before it's built by taking 3D walkthroughs of your building model using our virtual reality software. Additionally, we'll set you up on our cloud-based project management platform where you can access your project documents, design plans, job site photos, and more at any time and on any device, making it easy for you to track the progress of your project at every stage. As your timber frame home builder, we want to make your building process as easy and stress-free as possible and are proud to provide you with the tools needed to do so.
CUSTOM DESIGN & BUILD SOLUTIONS
FOR EVERY CLIENT
At DC Builders, we understand that every client requires a unique solution for their project. That's why we offer a number of personalized approaches to help our clients make the most of their custom build: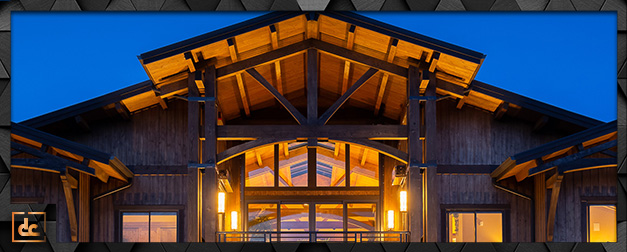 TIMBER FRAME AND
POST & BEAM
Whether you're looking for a classic timber frame pavilion for your backyard or a stunning heavy timber residence tailored to your vision, DC Builders can design a timber frame or post and beam solution that's just right for you.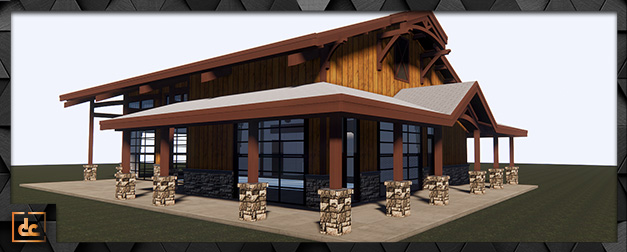 With our custom design option, our in-house design team will work closely with you to create a one-of-a-kind design for your timber frame home. Our engineering partner—licensed in all 50 states—will also review your plans with our team to ensure your structure meets local building requirements before stamping and mailing your plans back to you.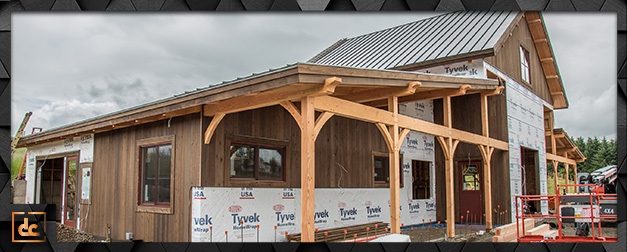 As your general contractor, DC Builders will manage your project from start to finish, coordinating job site scheduling, cost estimation, material procurement, subcontractor selection, permit acquisition, and much more. Our general contracting services are only available in California, Oregon, and Washington.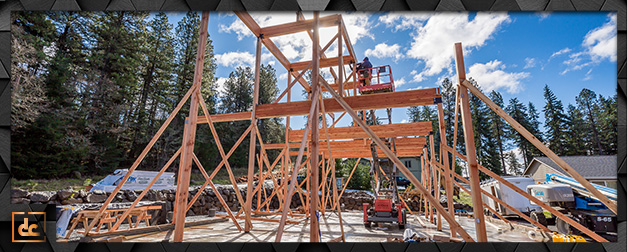 We work with the fastest and most trusted framing crew to complete the framing for our custom heavy timber, hybrid, and conventionally framed projects. If you're looking for an experienced framing crew that can assemble your structure with ease, our team is perfect for the job.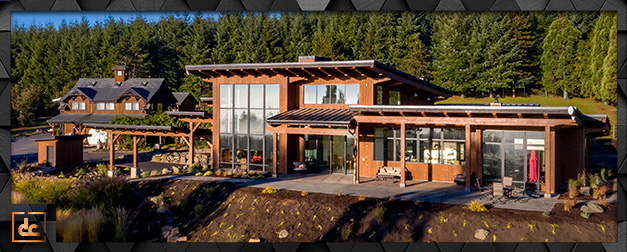 DC Builders offers over fifteen years' experience in designing and producing high-end timber frame homes in the Pacific Northwest. Leverage our mill-direct relationships, materials suppliers, in-house design team, skilled building crews, and off-site manufacturing facility to create a luxurious timber frame home you and your family can enjoy for ages.

WHY PARTNER WITH
DC BUILDERS
DC Builders is known for designing and building extraordinary timber frame homes for clients nationwide. Over the past fifteen years, we've earned a reputation as a leading design and construction firm for heavy timber, hybrid, and conventionally framed structures, with hundreds of projects located in nearly every state. Our experienced in-house design team has crafted everything from ultra-modern timber frame homes to barn-style equestrian facilities, commercial buildings, and more, making it easy for clients to design anything they can envision with the help of our team. Additionally, our deep roots in the Pacific Northwest allow us to source the finest mill-direct lumber for each project—a difference in quality you can see and feel throughout your structure. If you're looking to partner with the best timber frame builder in the industry, DC Builders is here to help you bring your vision to life whenever you're ready.

WHAT'S UNIQUE ABOUT
TIMBER FRAMING?
Timber frame construction is a centuries-old building style that continues to evolve over time. Despite their ancient roots, timber frame homes today blend contemporary architecture with time-tested construction techniques to create a truly unique and extravagant home design. Unlike conventionally framed homes, the walls of the structure are positioned on the outside of the frame, creating dramatic interiors defined by their exposed structural timbers and high ceilings. Because a timber frame home doesn't require load-bearing walls to support the frame, timber frame residences boast wide-open layouts that clients can configure to match their vision. These factors, coupled with its structural integrity and durability, make timber framing one of the most celebrated building methods today and one that's certain to stand the test of time. 
WHAT IS A HYBRID
TIMBER FRAME HOME?
You may have come across the term "hybrid" to describe a timber frame home that uses a combination of building methods. While these building methods can differ by builder, we use a combination of timber framing and conventional framing to build our hybrid timber frame homes. This allows our exposed heavy timbers to stand out in areas of your home designed for entertaining and comfort, including your great room, kitchen, and master suite, while reducing costs in other parts of the building. This efficient approach makes our hybrid timber frame homes a great value for anyone seeking a one-of-a-kind residence.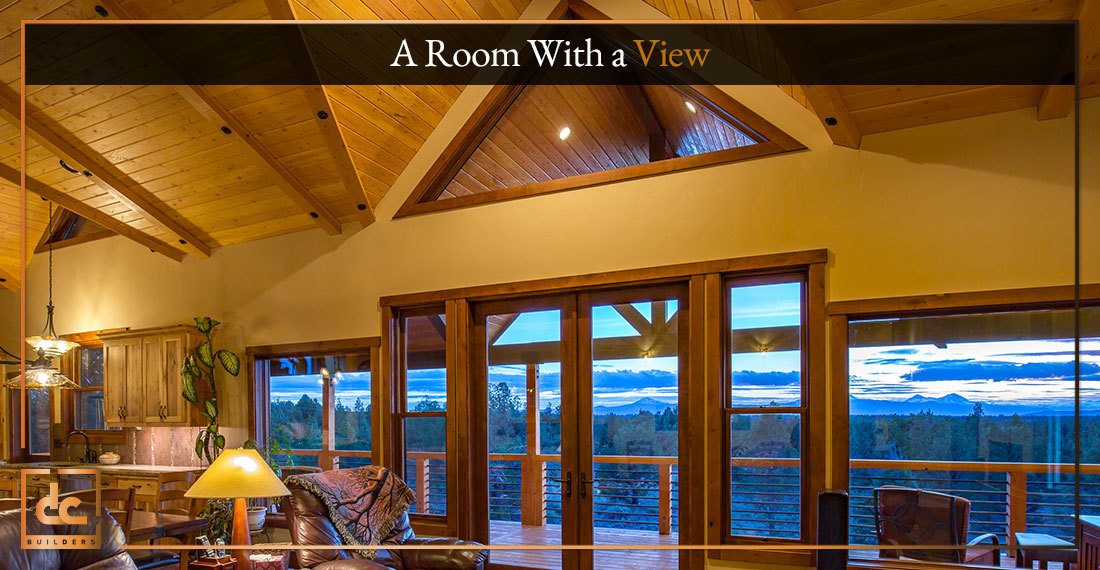 LET THERE BE LIGHT:
PLANNING FOR A WINDOW WALL
When added to the design of a timber frame home, window walls provide panoramic views of the surrounding property while elevating the beauty of one's interior and exterior. However, it's important to figure out the best placement for your window walls first and foremost to ensure you're able to enjoy an optimal level of privacy and security.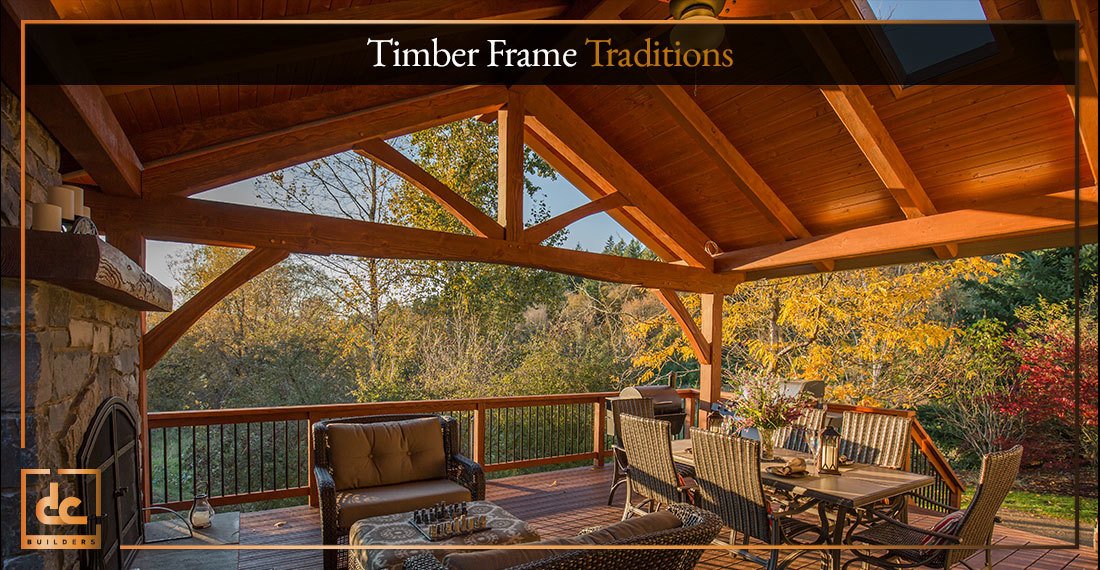 AN ODE TO THE
TIMBER FRAME GODS
Timber framing has been around since the Neolithic times, but it wasn't until the 1970s when timber framing was revived as a building method for modern homes. This blog post seeks to inform readers about how timber framing has evolved since its inception and why this building method is celebrated today.