Horses are active animals that need daily exercise to stay happy and healthy. While grazing is one of the best exercises for them, riding is another great workout that benefits both horses and riders. With an all-seasons covered riding arena, horse owners can enjoy training their horses and practicing their riding skills all-year-round in a beautiful structure made just for them. Whether you're looking to build an indoor arena for personal use or for horseback riding lessons, our experienced designers will help you design a covered riding arena that meets all your equestrian needs. If you're ready to get started on your riding arena project, get in touch with our team today!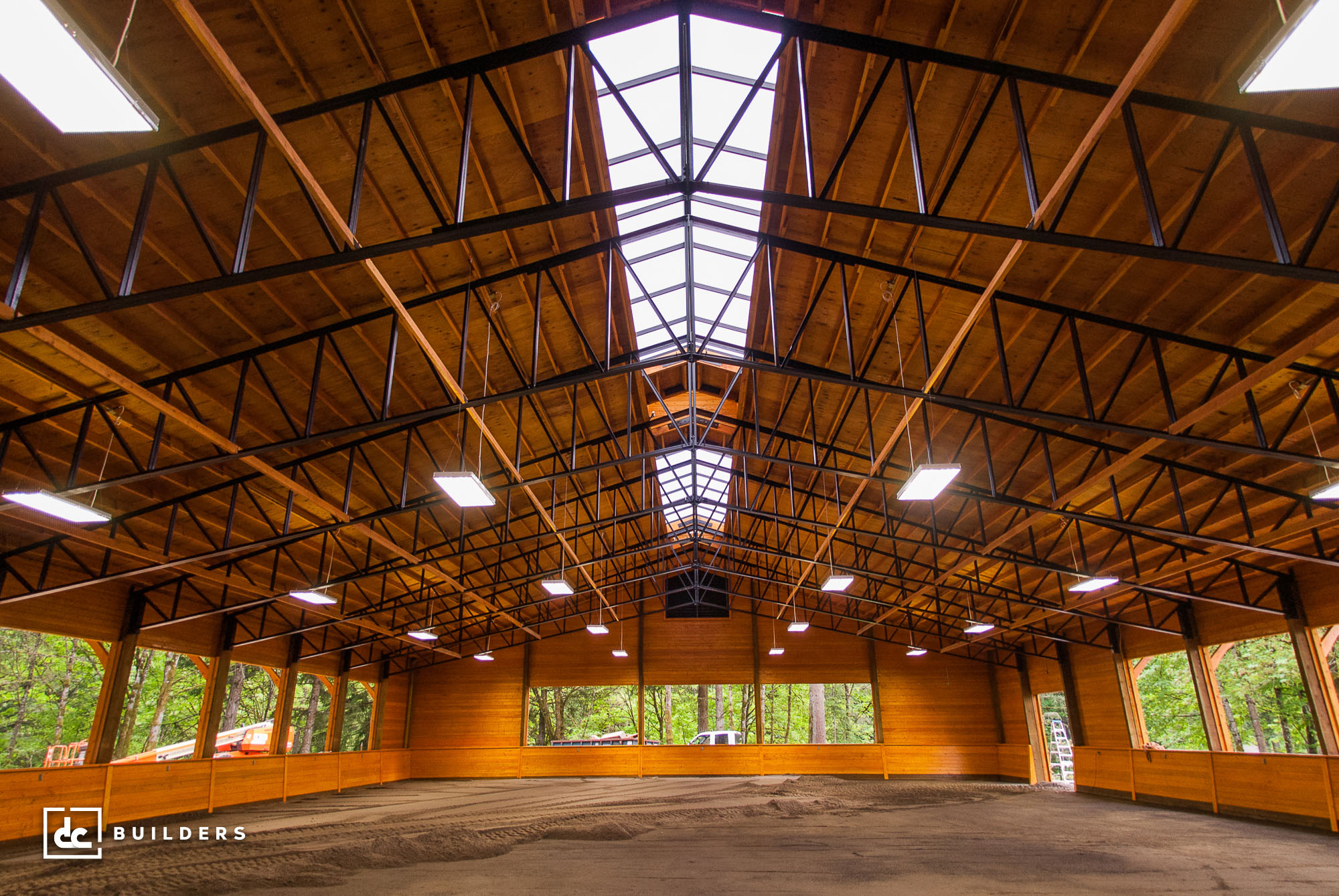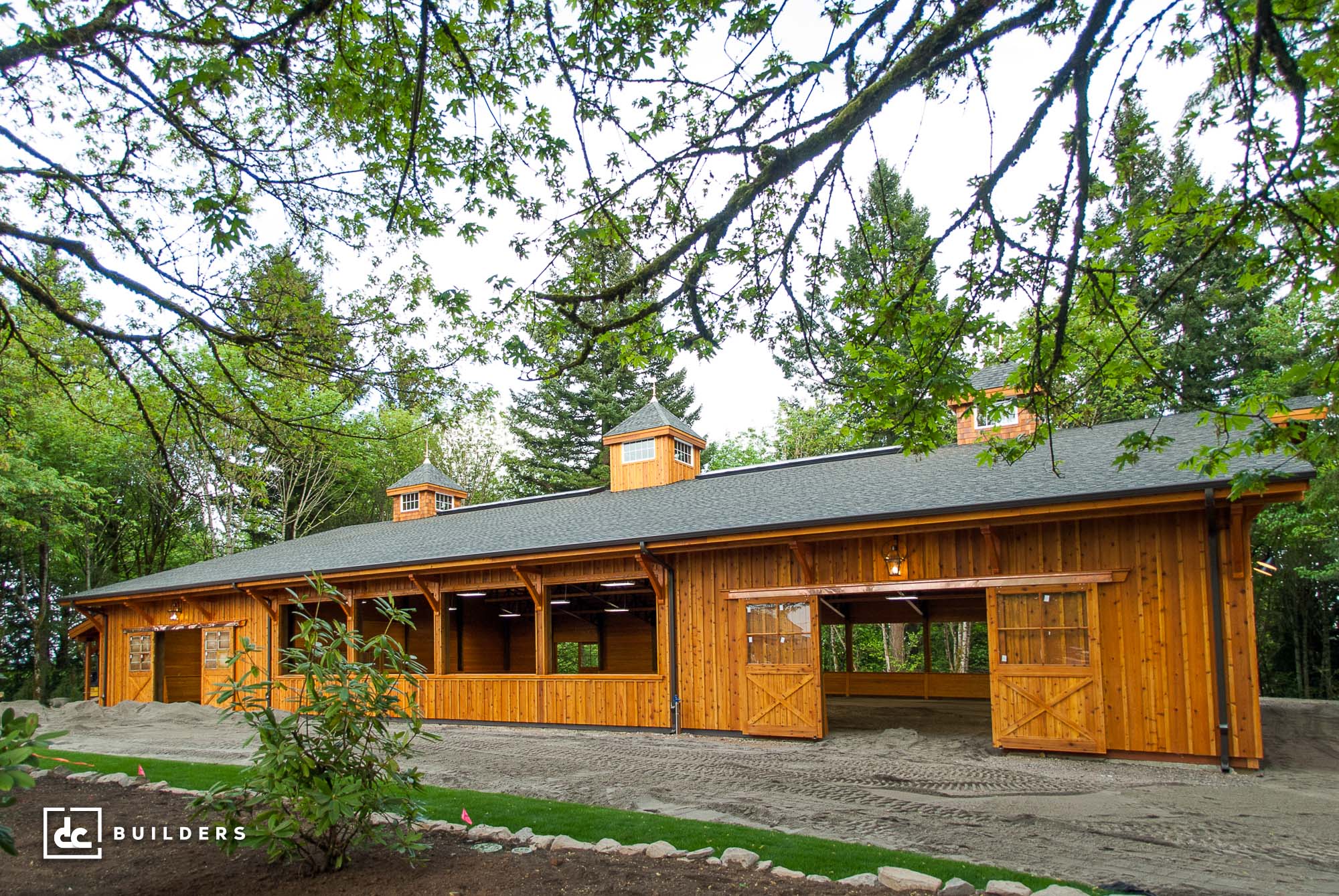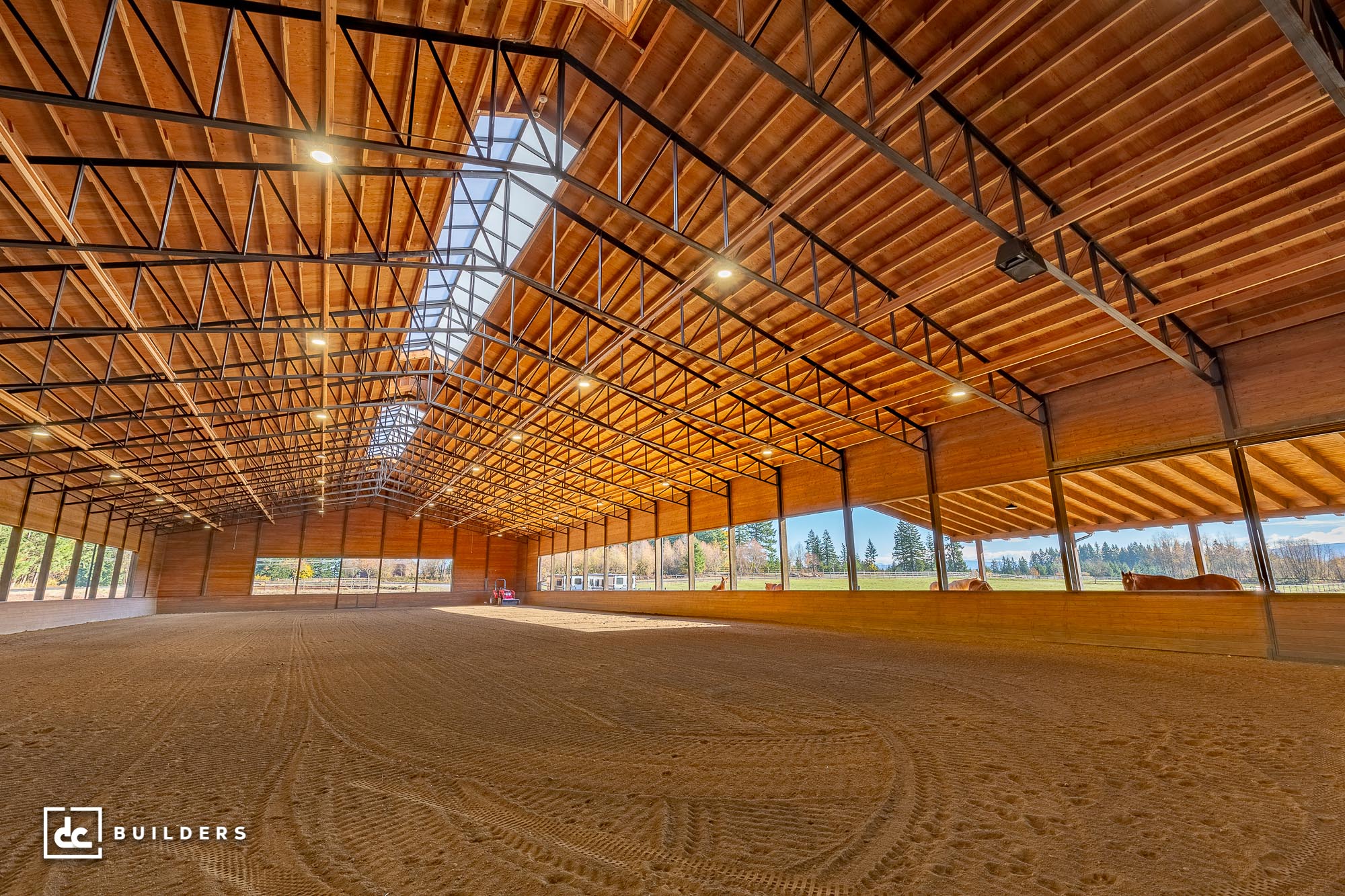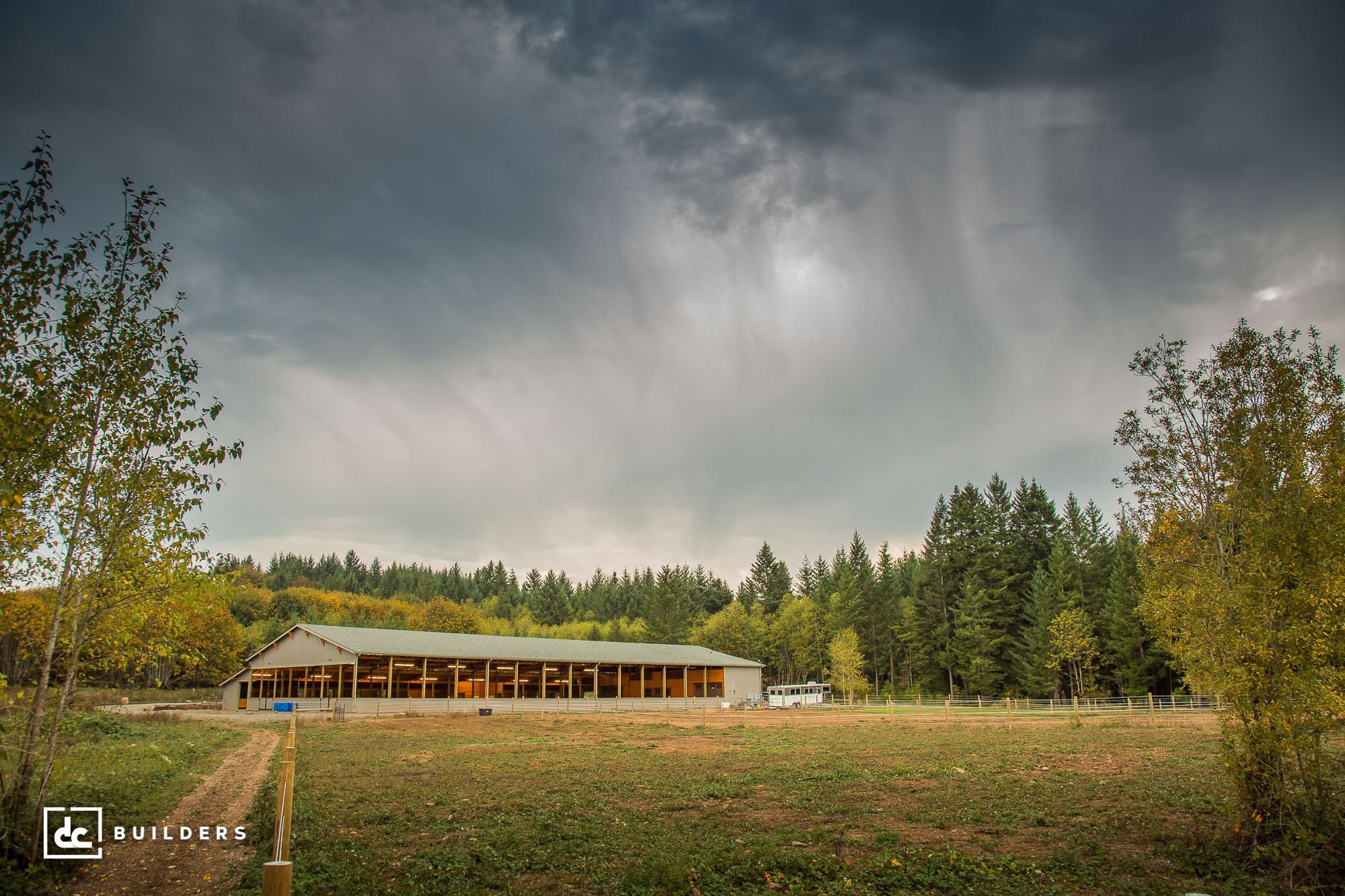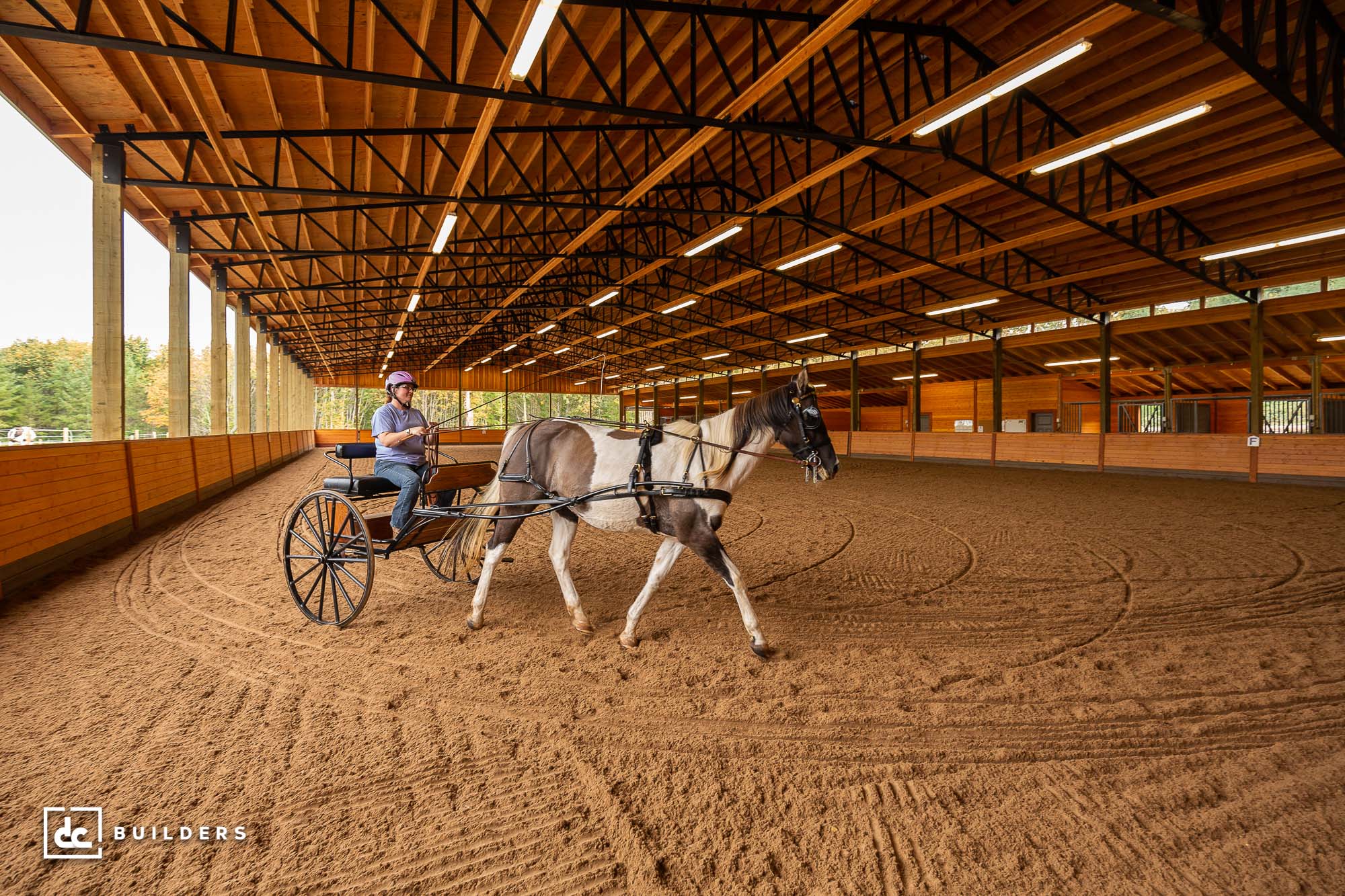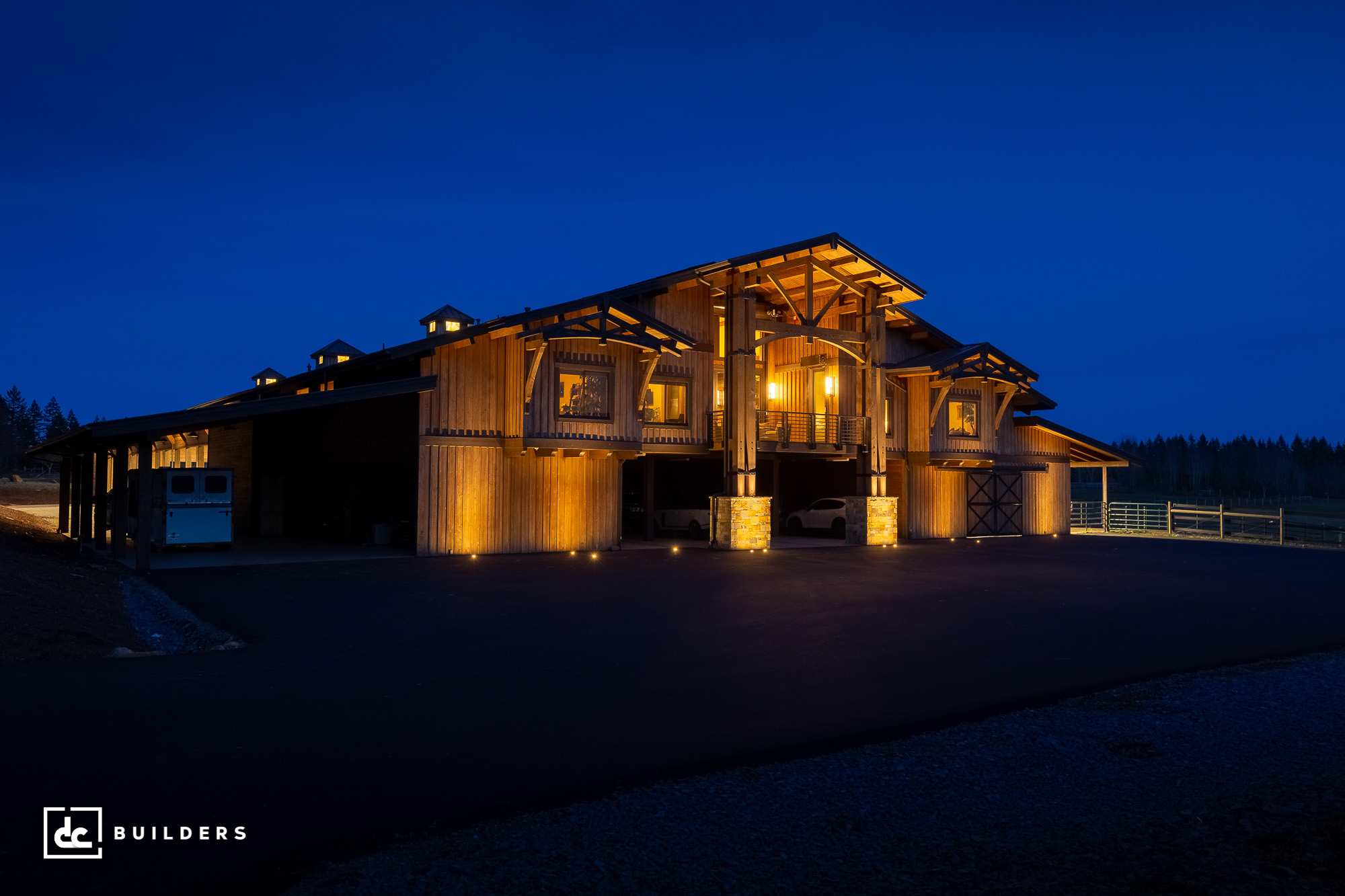 DESIGN YOUR
DREAM RIDING ARENA
At DC Builders, we're in the business of bringing our clients' dream riding arenas to life. With the help of your project coordinator and our experienced designers, you have the ability to transform your unique ideas into a covered riding arena that perfectly suits your lifestyle. Using the latest design software, our in-house design team will collaborate with you to create a covered riding arena that aligns with your budget, location, size requirements, and business goals. No matter your vision, we're committed to helping you craft the structure you always dreamed of for you and your horses.
DESIGN & MANAGE YOUR

PROJECT FROM ANYWHERE
As an innovative leader in the design and construction industry, we're constantly striving to improve our services for the benefit of our clients. One of the ways we're able to do so is by investing in new technologies that allow our clients to design and manage their projects with ease—and all from the comfort of their homes. For example, our live meeting software allows us to connect with clients from anywhere to review and modify their designs, and every client has 24/7 access to their project using our virtual project management tool. You can also enjoy 3D walkthroughs of your design using our virtual reality software so you can get a better sense of how your model will look and feel once completed. In this day and age, we understand convenience is key and are proud to provide you with the tools you need to bring your project to life from anywhere.
CUSTOM DESIGN & BUILD SOLUTIONS
FOR EVERY CLIENT
Whether you're looking for personalized design plans or a complete design and build solution for your project, DC Builders is here to help you craft the covered riding arena of your dreams. Here are some of the different approaches we offer for clients seeking a customized solution for their project: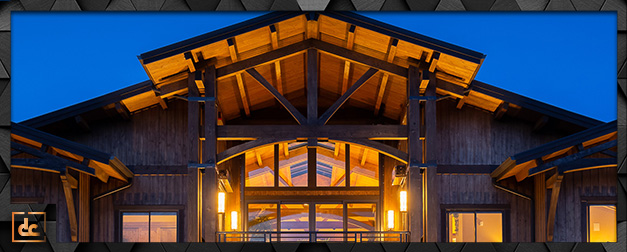 TIMBER FRAME AND
POST & BEAM
Whether you're looking for a heavy timber entrance for your riding arena or an adjacent timber frame or post and beam stable, our team will work closely with you to create a one-of-a-kind heavy timber solution that meets your every need.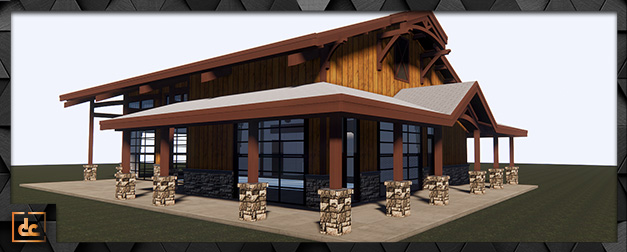 With our custom design option, our experienced designers will collaborate with you to create a riding arena design based on your ideas. To ensure your structure complies with local building codes, our designers will review your plans with our engineering partner—licensed in all 50 states—before stamping and mailing them to you.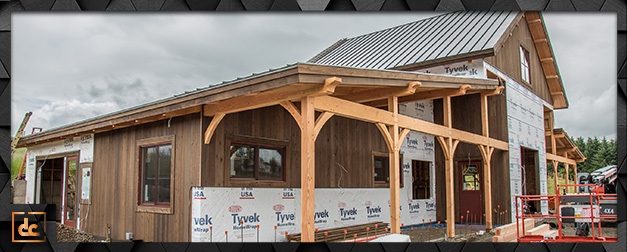 DC Builders boasts over fifteen years' experience in general contracting for residential and commercial projects across the Pacific Northwest. If you're looking for a trustworthy building partner with the expertise needed to flawless execute your project, DC Builders is the perfect general contractor for the job. Our general contracting services are only available in California, Oregon, and Washington.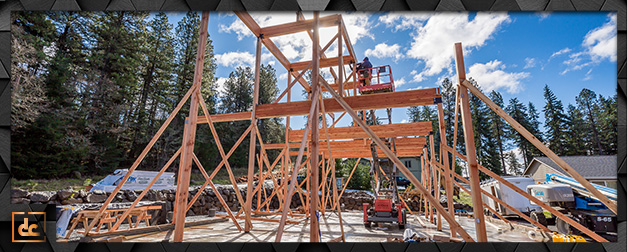 Our framing crew is the fastest and most experienced team to frame our custom heavy timber structures. If you're looking for the most trusted team to complete the heavy timber framing, conventional framing, all-wall sheathing, and more for your project, our framing crew can mobilize to assemble your structure in no time.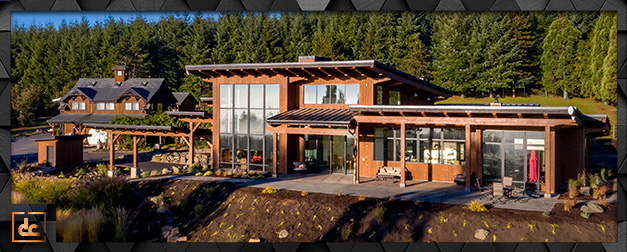 DC Builders is one of Oregon's leading custom home builders. With nearly two decades' experience in crafting custom homes in the Pacific Northwest, we're known for delivering high-end luxury homes unrivaled in beauty, craftsmanship, and versatility.

WHY PARTNER WITH
DC BUILDERS
DC Builders is known for designing some of the most beautiful and versatile heavy timber, hybrid, and conventionally framed structures in the nation. From all-inclusive equestrian facilities in Oregon to elegant wedding barns in Tennessee, our experienced designers have crafted everything you can imagine for clients in nearly every state. Over the past fifteen years, we've earned a reputation for delivering on our quality promise in every aspect of our company, whether that be the premium heavy timbers used to frame each structure or our unparalleled customer service. No matter the scope and scale of your project, our team is dedicated to helping you achieve your vision in any way we can.

DETERMINING THE RIGHT FOOTING
FOR YOUR ARENA
One of the most important parts of designing a covered riding arena is determining what type of footing material is best for your build. While seemingly an easy decision, poor arena footing can lead to increased risk of injury and long-term health problems for your horses, which is why it's essential to consider a variety of factors before making your final selection. Before evaluating your options, ask yourself what kind of maintenance your footing will require, if the footing makes sense for its intended use, and if it can be combined with other footing materials to achieve its desired effect. Some of the most common materials for arena footing are made from clay, sand or wax-coated sand, and wood products or natural and synthetic fibers—with wax-coated surfaces being the closest alternative to turf. Depending on your location and equestrian discipline, you'll also want to consider arena footing that you can easily maintain with frequent activity and weather changes.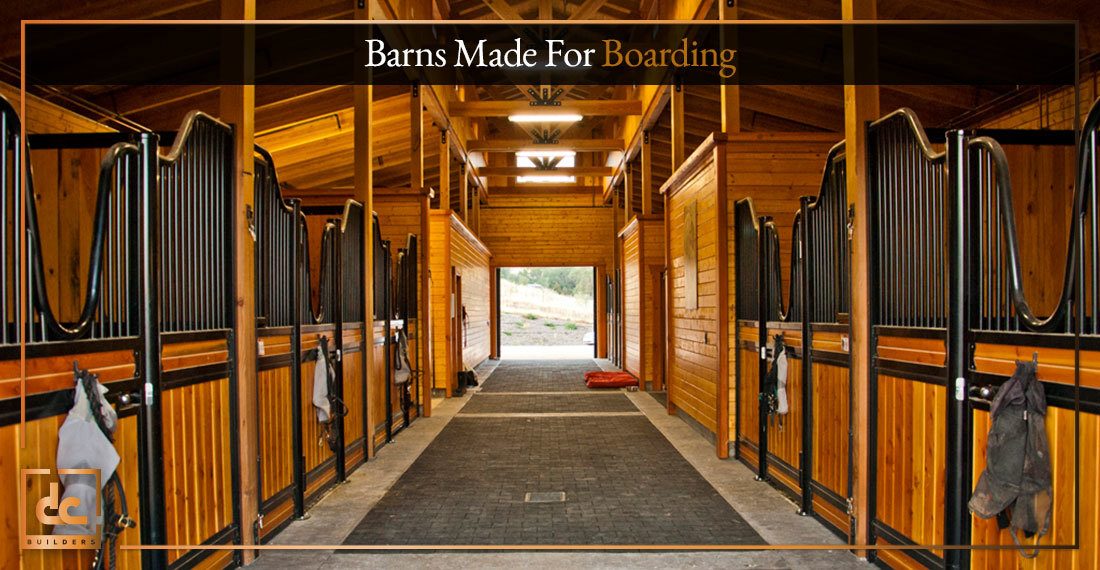 EQUESTRIAN FACILITIES FOR
YOUR HORSE BOARDING BUSINESS
Most equestrian enthusiasts, if not all, would jump at the chance to care for their horses full-time. That's why many consider launching a horse boarding business as a way of making a steady income and spending as much time with their horses as possible. If you're interested in starting a horse boarding business of your own, check out this blog post for more information on what you should know prior to making the leap.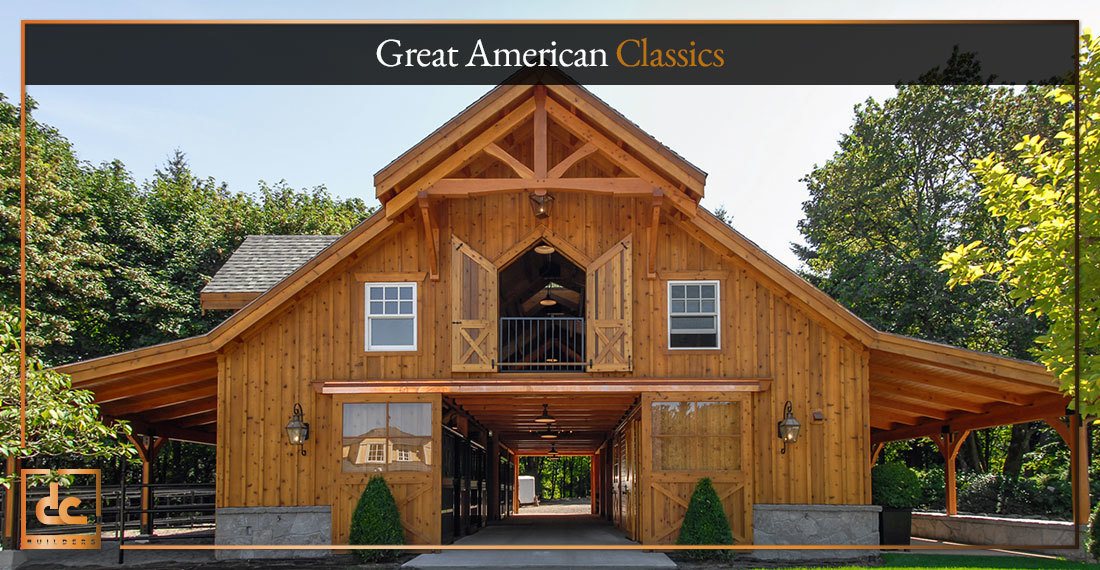 A CUSTOM BARN BUILDER
YOU CAN TRUST
DC Builders is a leading design and construction firm that specializes in designing high-end equestrian facilities that provide our clients with the flexibility and efficiency they need for their lifestyle. This blog post seeks to inform our readers about our expertise in designing horse barns and covered riding arenas for clients nationwide and why you can trust us with your custom equestrian project.