FRAMING &
INSTALLATION SERVICES
Framing is one of the most important parts of the building process, if not the most critical to get right. As the support system of your structure, your frame ensures your project is protected against the elements and you have a safe environment to live or work in at all times. This makes the task of finding a properly vetted framing crew for your project a top priority for clients, as you want to be sure your investment is free of any defects that can lead to expensive issues down the line.
At DC Builders, we work with the most experienced carpenters and project managers to assemble the frame of our unique custom structures. Our framing crews are experts in completing the framing for our clients' projects and are known for flawlessly executing our custom structures in record time. Our framing and installation services are available to clients anywhere in the U.S., making it easy for you to utilize our framing expertise no matter where you live. Depending on your preference, we can work with any general contractor or work directly with you. When selecting our framing and installation services for your custom build, here's what our team will complete for your project:
Heavy timber framing
True timber framing
Conventional framing – interior and exterior wall sheathing
Floor truss & sub-flooring installation
Roof framing and sheathing
Structurally insulated panels
Roof insulation panels
Deck framing & decking
Hand-railing & custom stairs
Heavy timber accents
Pavilion & pergola installation
OUR SIDING OPTIONS AND
INSTALLATION SERVICES
Much like insulation, siding is another important aspect of the building process that requires superior attention to detail and quality. At DC Builders, we offer premium siding options and installation services to ensure our clients' structures are protected in extreme weather conditions and boast great aesthetic value. Our clients can choose from a wide selection of siding options, including cedar board and batten or tongue and groove siding, HardiePanel vertical siding and HardiePlank lap siding, and pre-finished siding. During the installation process, our experienced building crews complete a series of measures designed to make our structures air-tight and water-resistant. This includes applying a weather-resistant barrier to the exterior wall system and installing wall, window, and door flashing for added protection. With our pre-finished siding products, we also stain and paint all six sides of the siding to ensure it's properly sealed, water-resistant, and resists corrosion.
ADDITIONAL
INSTALLATION SERVICES
As a full-service design and construction firm, our team is proud to offer supplementary installation services that take the headache out of sourcing added subcontractors for your project. If you want DC Builders to assist with other installation projects as part of your build, here's what our team can offer in addition to our standard framing services:
Window installation
Door installation
Weather resistant barrier
Flashing
Equestrian equipment installation
Steel installation
Soffit installation
HOW OUR PREFABRICATION PROCESS
BENEFITS OUR CLIENTS:
To make the framing process as fast and streamlined as possible, our heavy timbers are pre-cut, drilled, and labelled to precision prior to arriving at your job site through a process called prefabrication. Prefabrication allows our framing crews to assemble your structure with ease, as all the building components required to properly execute your frame are prepared ahead of time by our skilled craftsmen and come with detailed instructions for easy installation. In fact, our prefabrication process is so efficient that our construction projects often take 30% to 50% fewer framing hours than conventional builds. This means clients can enjoy fewer days with carpenters on site, reduced equipment rental fees due to shorter rental periods, and less traffic, noise, and dust on their job site. It also means clients can expect more accurate construction, tighter joints, and better overall quality, as the controlled environment of prefabrication ensures each piece of framing lumber is designed to fit perfectly with the next.
With over fifteen years of experience in completing hundreds of timber frame and post and beam structures across the country, DC Builders has established a reputation as one of the most trusted heavy timber builders in the nation. Our framing crews are known for working around the clock to make our clients' dreams a reality, resulting in beautiful structures built faster than our clients could have imagined. When our clients talk about their experience with our framing crews, something we hear often is how impressed they were with the quality of our craftsmanship and the speed at which we were able to complete their structures. This dedication to quality is what keeps our clients coming back to us with new projects, and our gallery of completed custom structures is a testament to our exemplary framing and finishing work. If you're looking for the best team in the industry to complete the framing for your custom structure, get in touch with us today!
FRAMING SERVICE
TESTIMONIALS
While every project is different, one thing that never changes is our commitment to our clients. Whether we're completing the framing for your build or designing a home from scratch, we're dedicated to providing you with an unforgettable experience that you'll love from start to finish. But don't just take our word for it! See what some of our clients had to say about working with our crew and why they recommend partnering with DC Builders.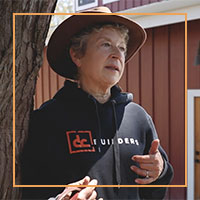 "I think the most remarkable part of it was the four builders arrived the day they said they would, and the barn went up in eight days. From the time they put the first timber on the slab that we had poured until it was enclosed was eight days. People in the neighborhood were astonished, as were we."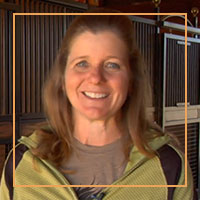 "We just loved working with the DC crew. They were fun. They were professional, easy to be around. You could trust them…I was sad to see them go!"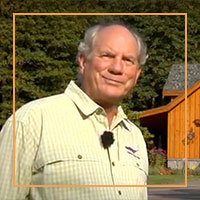 "You need to know that this structure was completely done in four months. I think that is an incredible statement of their commitment. We gave them that deadline and they met it."