There's something distinctly appealing about the design of barn homes that make them as popular today as they were centuries ago. While many attribute their enduring charm to their soaring interiors and exposed structural timbers, barn homes are beloved for a litany of reasons that span from their unparalleled warmth to simply one's love of the countryside. Whether you're looking for a traditional barn-style home or a modernized version of the classic, our in-house design team will work one-on-one with you to design the barn home you always envisioned.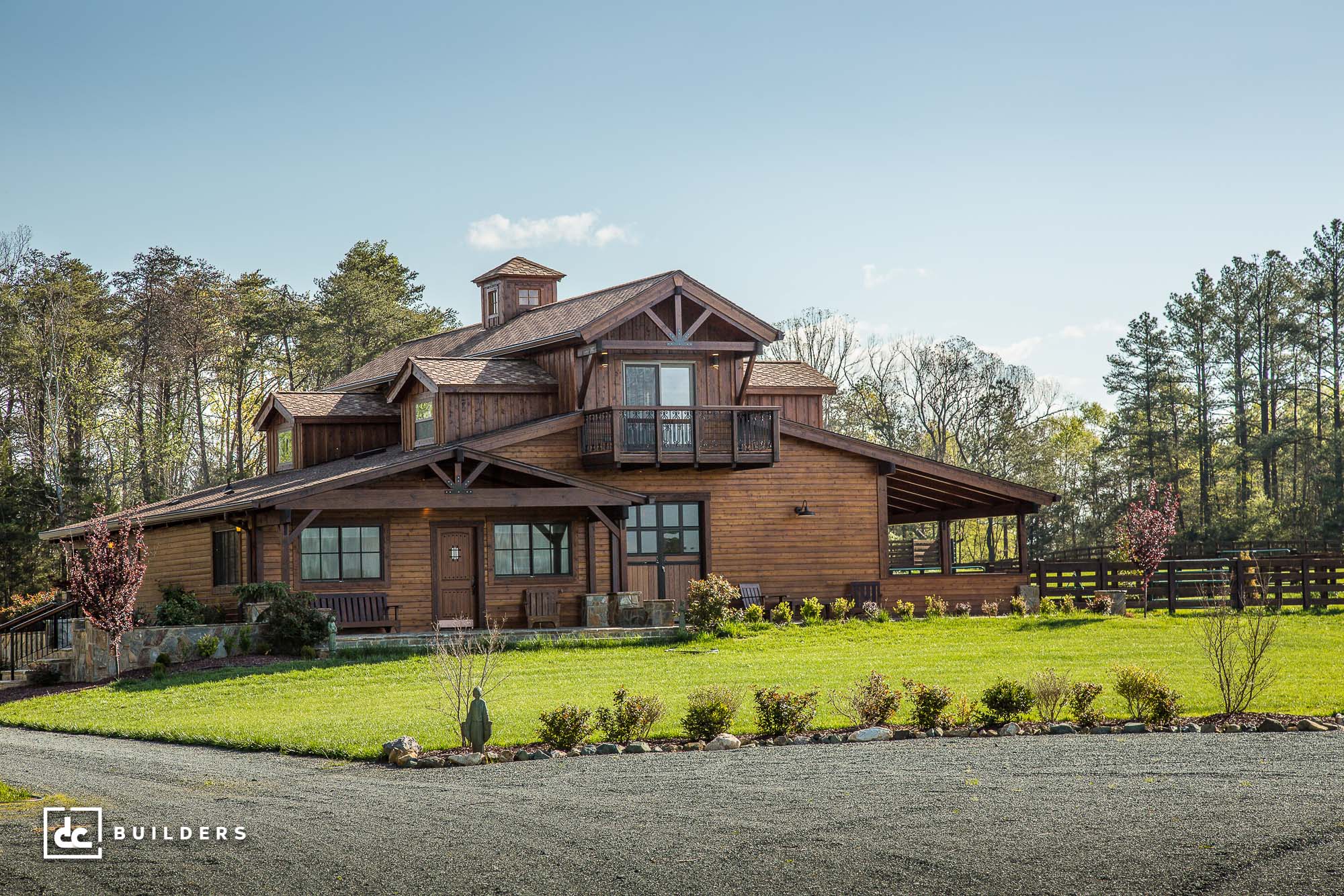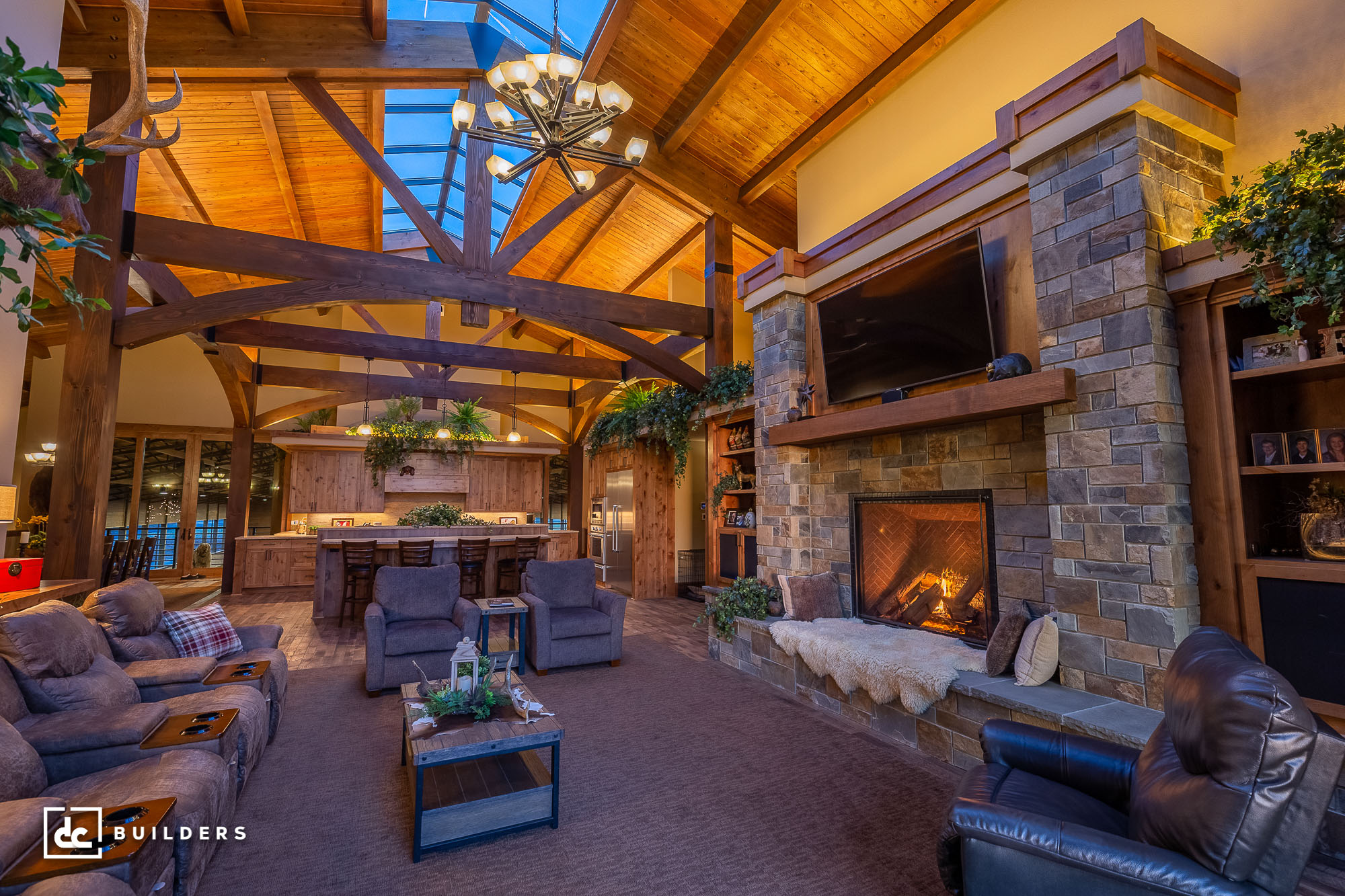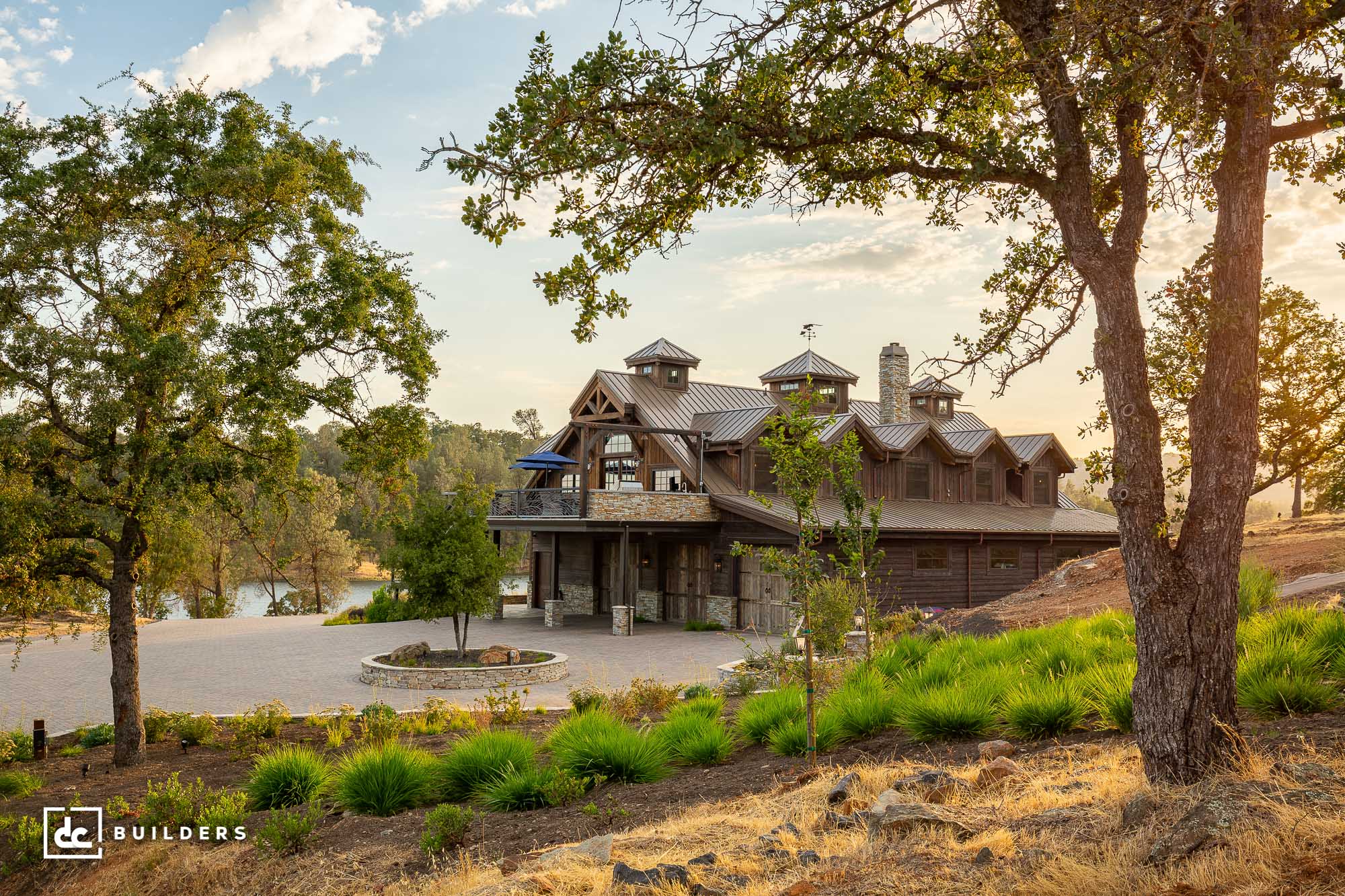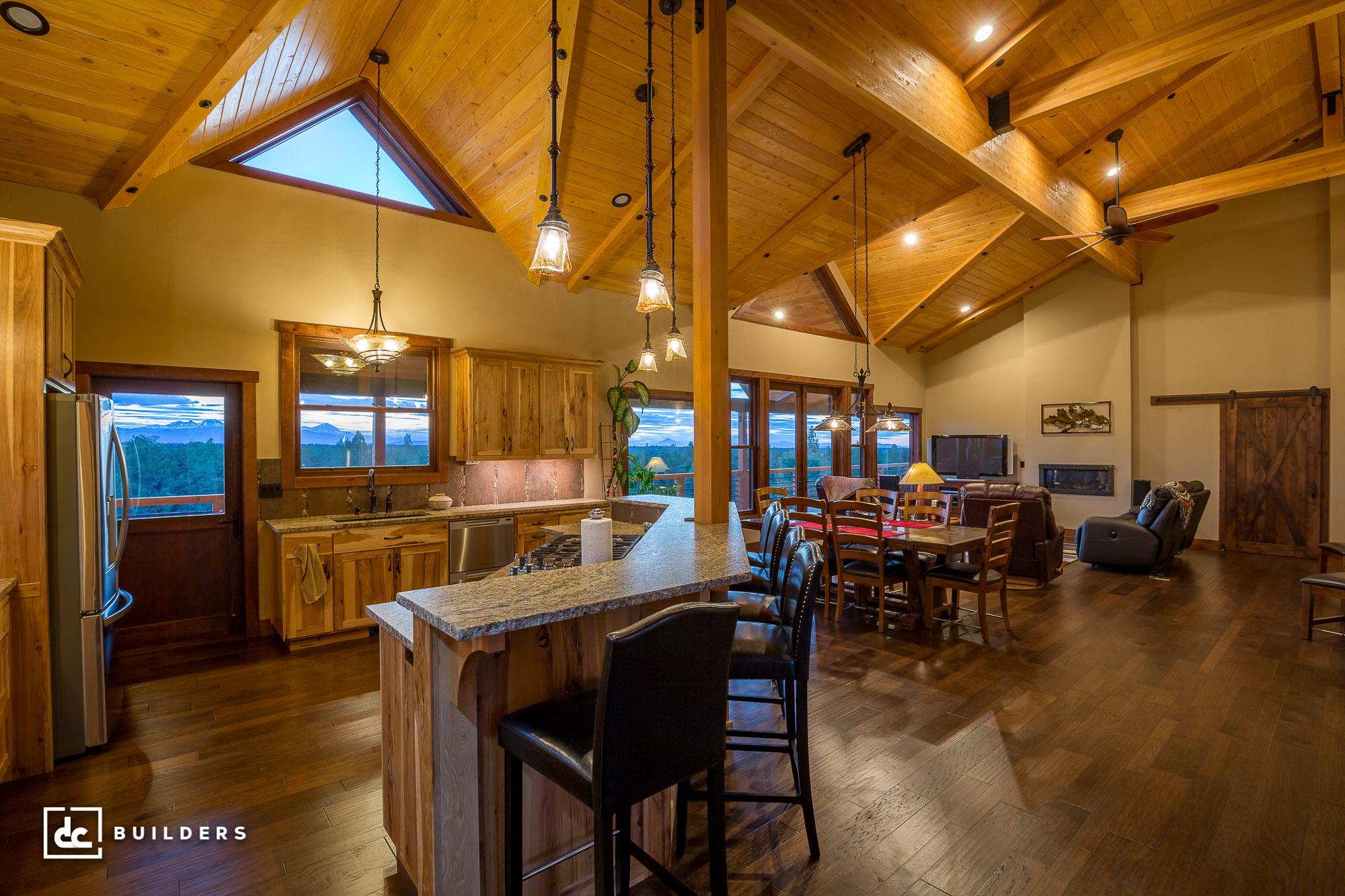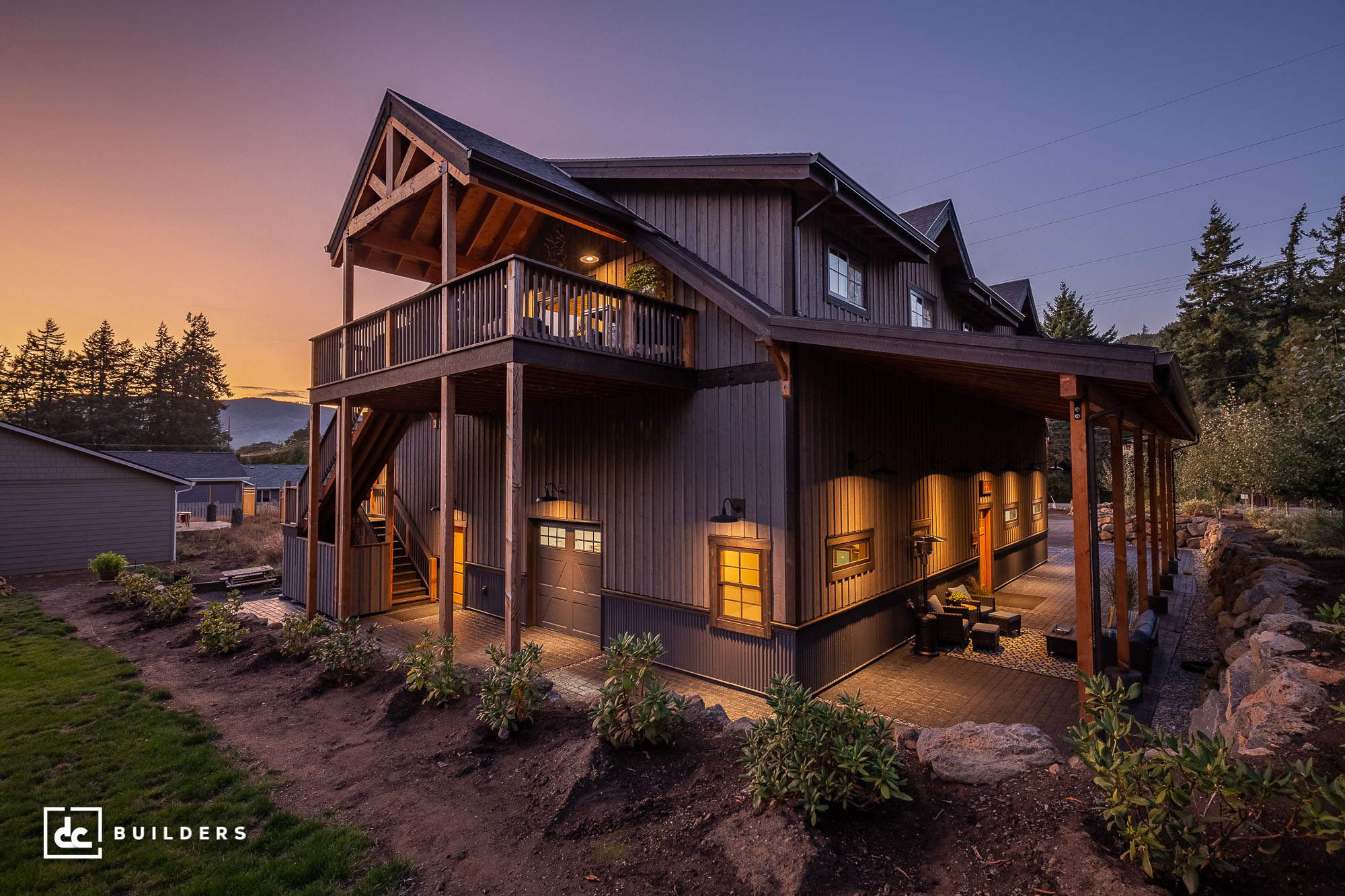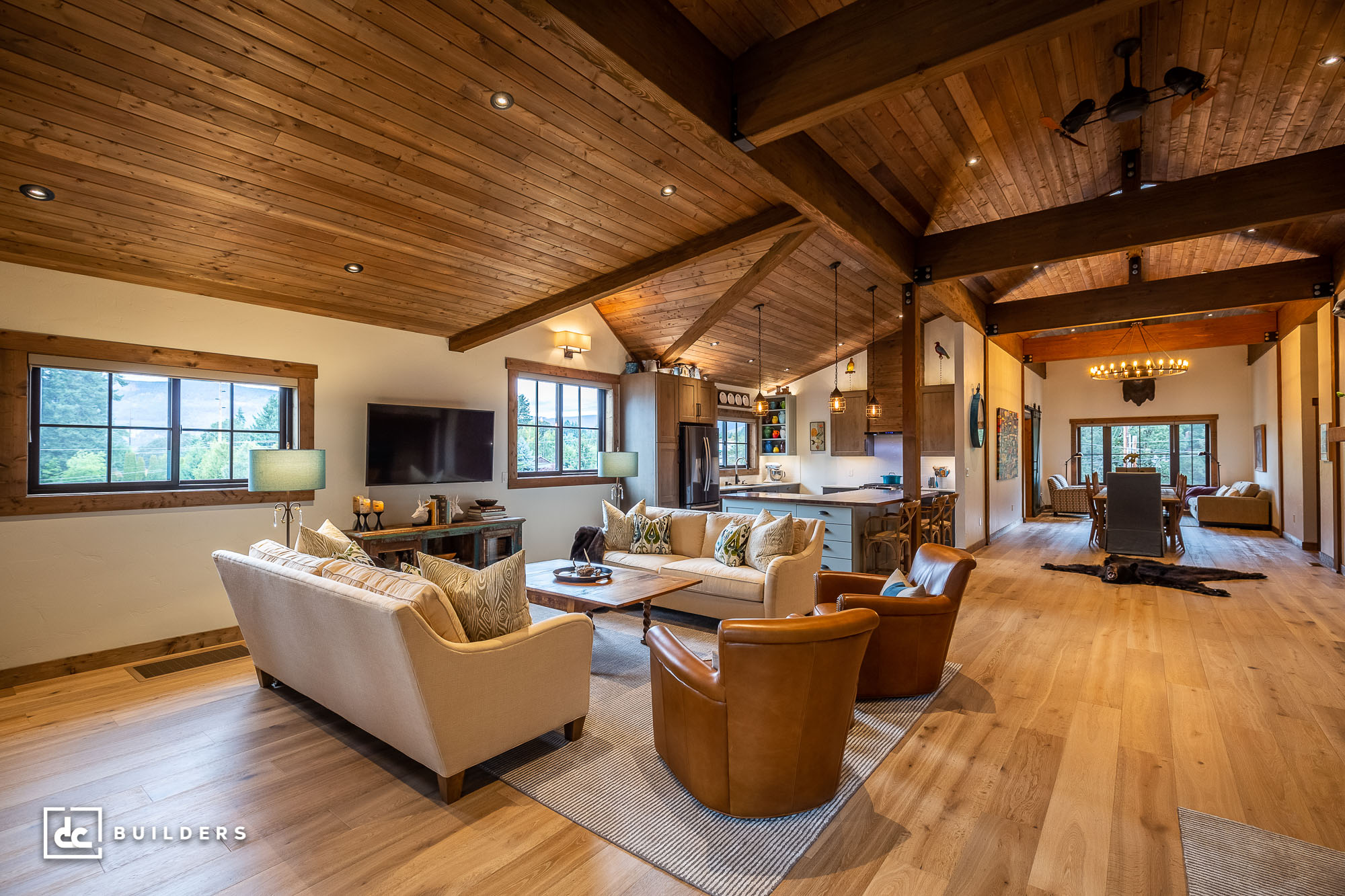 DESIGN YOUR
DREAM BARN HOME
For many Americans, the term "barn home" calls to mind classic barns set in the countryside, but not all barn homes are designed to look and feel like traditional barns. At DC Builders, we pride ourselves on crafting custom barn homes that are unique in style and customized to your needs. With the help of your project coordinator and our experienced designers, you can easily transform your ideas into a barn home that embodies your personality and reflects our commitment to quality. Our portfolio of barn homes is a great starting point for clients looking for design inspiration. Take a look at some of the custom barn homes we've designed for clients across the country to get a better idea of what you can do with yours!
DESIGN & MANAGE YOUR

PROJECT FROM ANYWHERE
DC Builders offers clients the unique option to design and manage their projects from anywhere and on any device. Using live meeting technologies and the latest design software, our experienced designers will collaborate with you to craft your dream barn home. You can also enjoy 3D walkthroughs of your building model using our virtual reality software and experience how live updates to your windows, doors, walls, and more can alter your design. Additionally, we'll set you up with an account on our cloud-based project management platform where you can easily track the progress of your build with daily logs, production schedules, job site photos, and much more. As an innovative leader in our industry, we're proud to provide you with the technologies and tools needed to manage your barn home project, no matter where you are in the world.
CUSTOM DESIGN & BUILD SOLUTIONS
FOR EVERY CLIENT
DC Builders offers the most comprehensive design and build solutions in the industry to ensure your every need is met. Whether you're looking for design plans or an all-in-one solution, we offer a number of customized approaches that are designed to help you make the most of your project.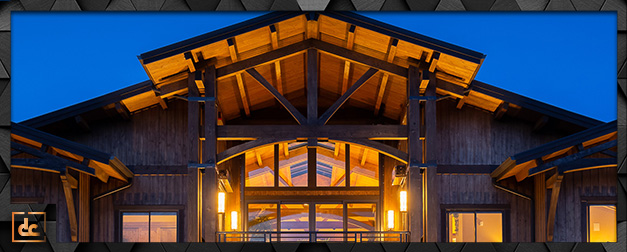 TIMBER FRAME AND
POST & BEAM
DC Builders offers nearly two decades' experience in designing and producing custom heavy timber structures. Whether you're looking for a timber frame entryway for your home or a stunning heavy timber residence, our team can create a timber frame or post and beam solution that perfectly suits your vision, location, and budget.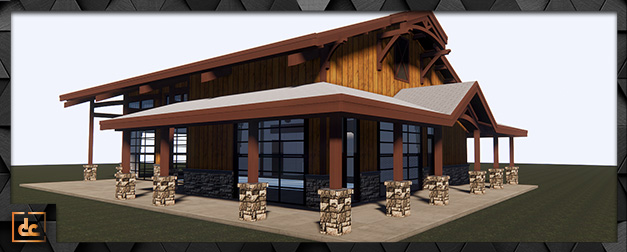 With our custom design option, our in-house design team will help you transform your vision into personalized design plans for your project. Once you've approved your design, our engineering partner—licensed in all 50 states—will review your plans with our designers to ensure your structure meets local building codes before stamping and mailing them back to you.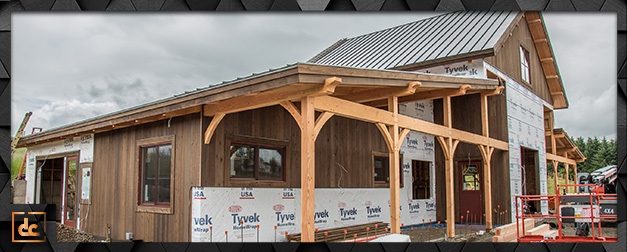 DC Builders is available to act as your general contractor to oversee the entirety of your project from start to finish. As your general contractor, DC Builders will handle job site scheduling, cost estimation, material procurement, subcontractor selection, permit acquisition, and everything else needed to successfully complete your project. General contracting services are only offered in California, Oregon, and Washington.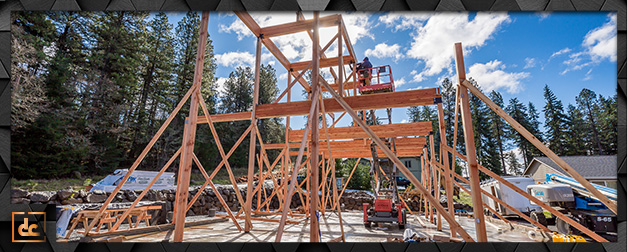 FRAMING & INSTALLATION
SERVICES
Our framing crew is the most trusted and experienced team to assemble our unique heavy timber structures. With our framing and installation services, you can ensure your structure is properly executed and provides superior protection against the elements.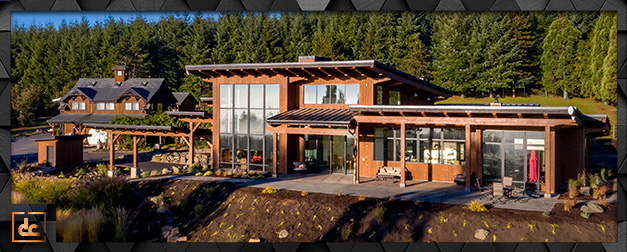 With nearly two decades' experience in crafting custom structures in the Pacific Northwest, DC Builders has established a reputation for delivering unique, high-performance homes in Oregon. Leverage our mill-direct relationships, materials suppliers, in-house design team, skilled building crews, and off-site manufacturing facility to create the home you always dreamed of for your property.

DC Builders is a nationwide design and construction firm that specializes in crafting custom heavy timber, hybrid, and conventionally framed structures. From barn-style residences to all-inclusive equestrian facilities and more, we've designed hundreds of beautiful custom structures in nearly every state, each with a unique style and layout unmistakable from the next. Our location in Portland, Oregon allows us to source the finest heavy timbers from our mill-direct connections in the Pacific Northwest, providing for a difference you can see and feel in your living space. Additionally, we work with America's best suppliers of building materials to ensure your custom structure is well equipped to serve your every need. When partnering with our team, you can rest easy knowing your project is in the best hands.

WOOD INTERIORS IMPROVE
OUR HEALTH AND WELL-BEING
With the majority of Americans spending 90% of their time indoors, it's never been more essential to incorporate sustainable materials into the design of residential and commercial buildings. As a naturally sustainable material, wood is often the structural or finish material of choice for a variety of reasons–the most important being its effect on human health and productivity. When added to the design of one's interior, wood is proven to alleviate stress and improve the happiness and well-being of occupants. This leads to better performance and concentration, which is why a number of schools and hospitals with wood interiors are often said to have healthier students and patients. Our barn homes are not only designed with heavy timbers for their beauty and longevity, but for their positive impact on our clients. Whether or not you spend a great deal of time indoors, consider what an investment in our sustainable wood buildings could mean for you and your family.
THE MANY BENEFITS OF
HEAVY TIMBER CONSTRUCTION
Heavy timber construction is a timeless building method that utilizes select structural grade lumber to create beautiful, wide-open interiors. While conventionally framed homes are known to conceal the frame of the structure with interior load-bearing walls, a heavy timber residence leaves the frame exposed to achieve its signature rustic aesthetic. Due to the strength of our heavy timbers, our buildings require fewer supports, thus giving you the freedom to design your home according to your vision. The strength of our heavy timbers also means your building will stay standing for decades, if not centuries, and retain its beauty over time. With a heavy timber structure, you can breathe a sigh of relief knowing your structure is designed to last and will look beautiful for years to come.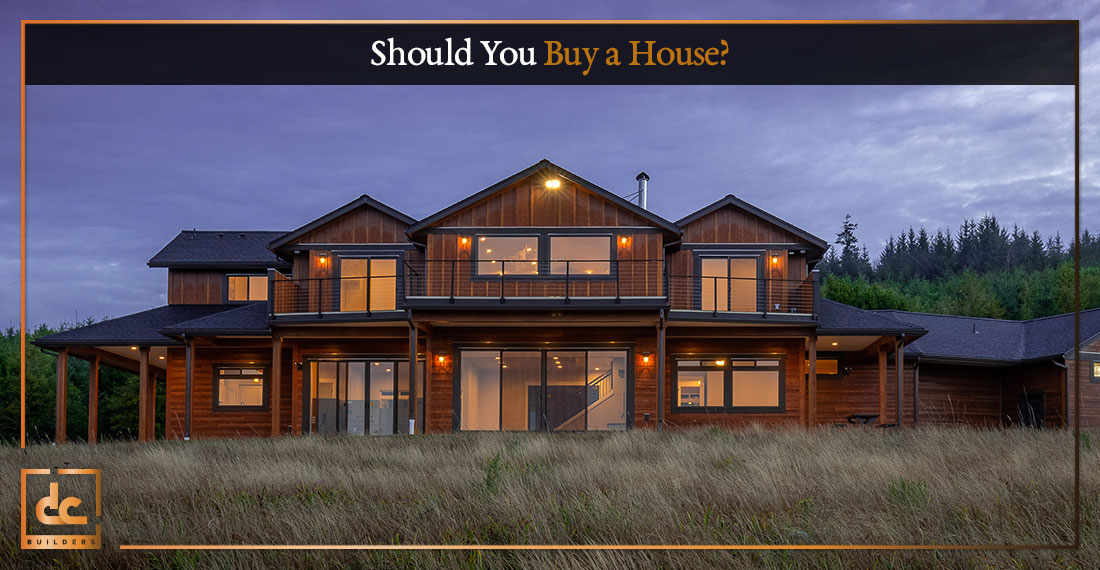 Buying a house is a major decision for any property owner. Before deciding to partner with a custom home builder, you want to be sure that you're ready to take on the time commitment and financial responsibilities associated with building a brand-new home. This blog post details what you'll want to consider before investing in a custom barn home.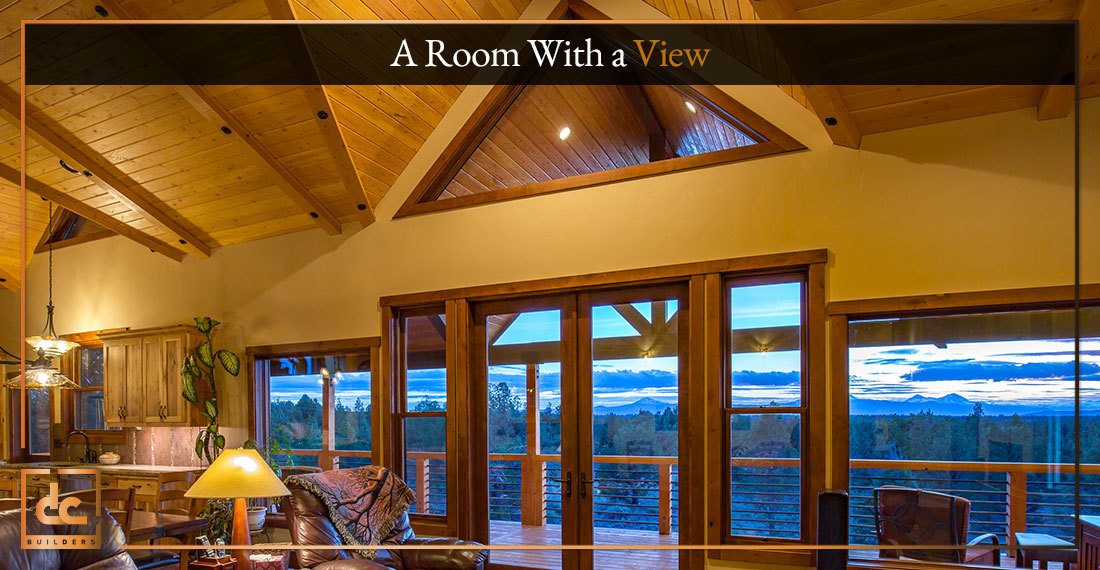 LET THERE BE LIGHT:
PLANNING FOR A WINDOW WALL
Window walls can best be described as large expanses of glass that replace the exterior barrier of a building. When incorporated into the design of a structure, window walls provide spectacular views of the surrounding property and enhance the natural lighting in your space. While window walls aren't for everyone, these features will certainly add value and beauty to your structure over time and make for excellent additions to any room.