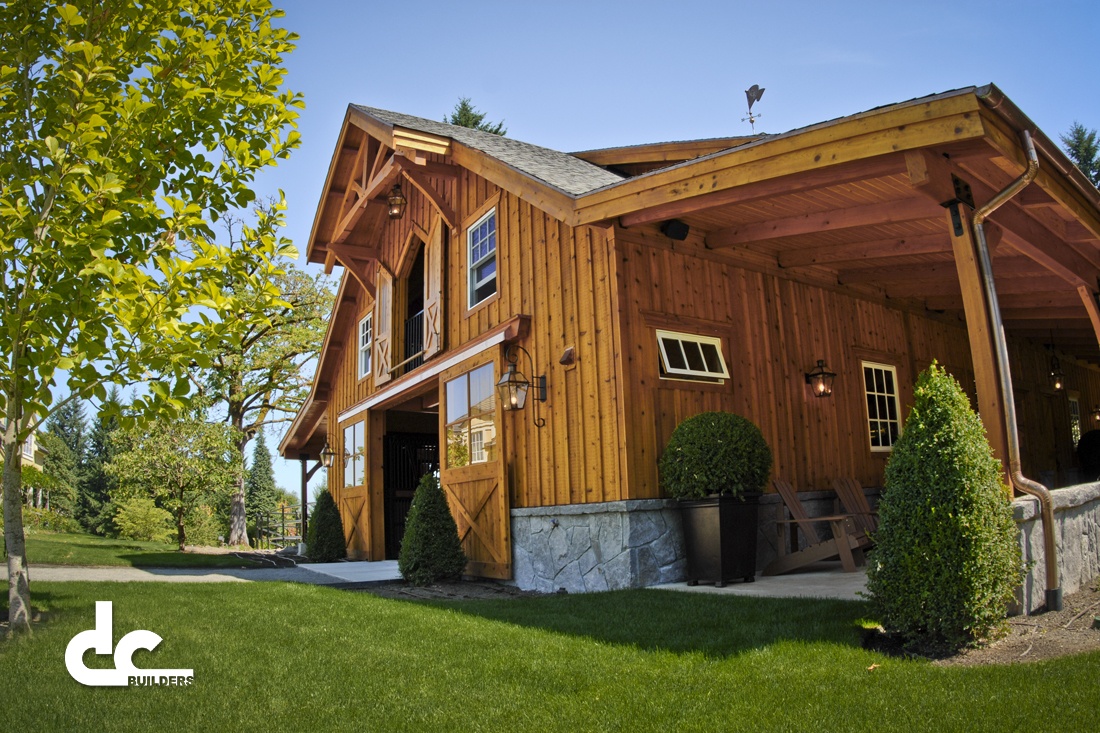 Glossary
View our glossary of terms to familiarize yourself with key terms that you'll find across our website.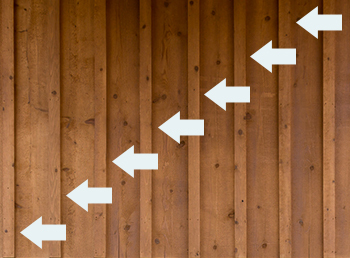 BATTEN
A narrow board used to cover gaps between wider siding boards.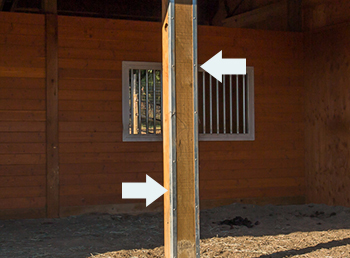 CHEW PROTECTION
Metal flashing used to protect the edges of wood surfaces from wear, tear and horse teeth.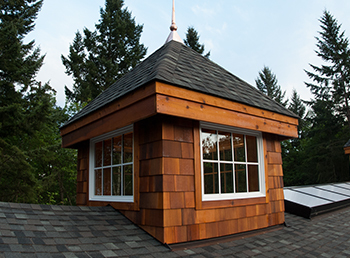 CUPOLA
A traditional, tower-like adornment on the roof of a structure that provides ventilation and/or natural light.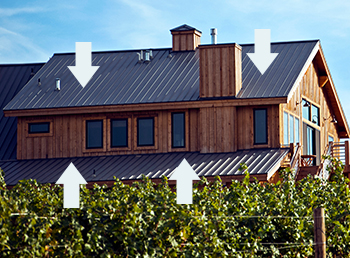 DORMER
A structural element of a building that protrudes from the plane of a sloping roof surface. Dormers are used to create usable space in the roof of a building by adding headroom and usually also by enabling addition of windows.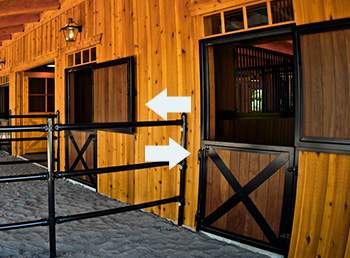 DUTCH DOOR
Dutch doors are divided horizontally, allowing the top half to be opened while the bottom half remains closed. A common addition to horse stalls, these doors allow light and ventilation into a room while keeping the animals inside.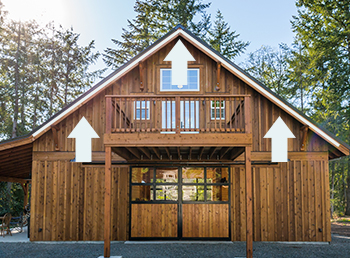 GABLE
Gable structures feature a triangular face that comes to a point under a dual-pitched roof.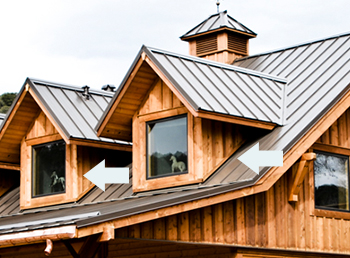 GABLE DORMER
Sometimes called a dog-house dormer, the fronts of these dormers rise to a point, like a miniature gabled structure.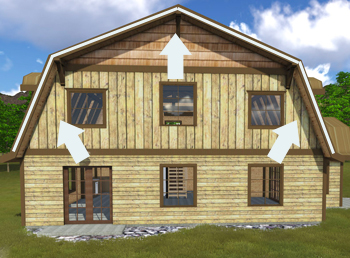 GAMBREL
Gambrel buildings feature two different roof pitches, one steep and one shallow.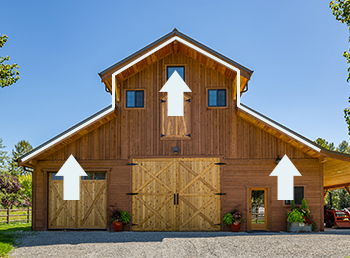 MONITOR BARN
Monitor barns, also called raised center aisle or RCA barns, feature a raised center section with its own gabled roof. The sides of the raised center aisle are often filled with windows to improve the ventilation of the structure and increase the amount of natural light inside.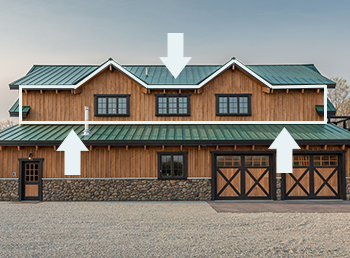 NANTUCKET DORMER
These more complicated dormers consist of two gable dormers connected by a shed dormer, providing the space created by the shed and the aesthetic impression created by the gables.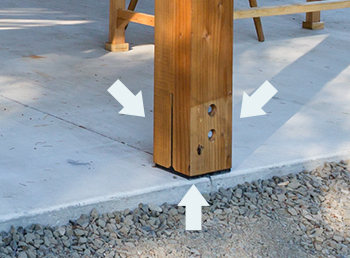 POST & BEAM
Post and beam is a method of heavy timber frame construction that uses large vertical posts and horizontal beams in lieu of dimensional lumber.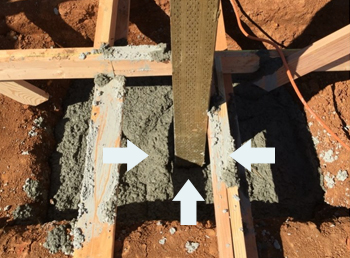 POLE BARN
A pole barn uses large poles or posts buried in the ground or encased in individual concrete footings to provide the vertical structural support.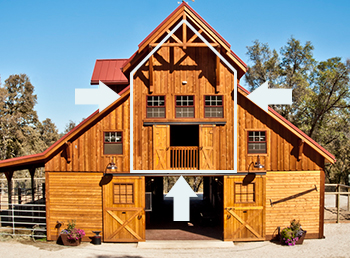 RAISED CENTER AISLE
A raised center aisle is the alternative name for a monitor-style barn. These barns have a second-story raised loft area, which increases the height of the barn above that additional space.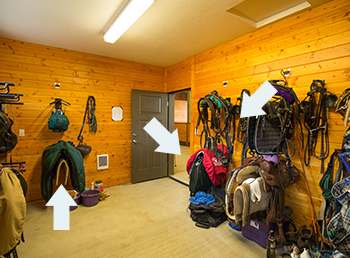 TACK
Horse tack is all the gear that comes with owning and riding horses. The bridle, saddle, bit, girths, cinches, saddle pads, lead ropes, halters and specialized clothing are all considered tack.
SLAB-ON-GRADE FOUNDATION
A type of foundation made from a single-pour monolithic slab of concrete.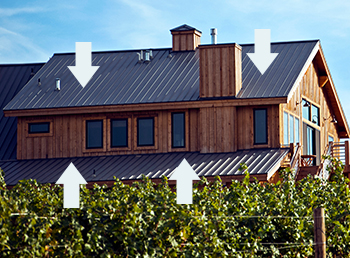 SHED DORMER
Shed dormers have a flat roof sloping down at a shallower angle than the surrounding roof. These dormers provide maximum head room and can run the entire length of a home or barn.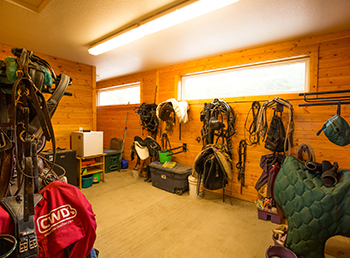 TACK ROOM
A room in a barn or stable for storing tack equipment.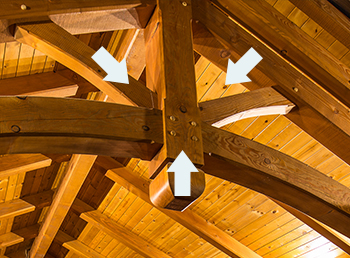 TIMBER FRAME
A frame made of large heavy timbers connected by structural joints that support small timbers to which the roof, walls and floors are fastened.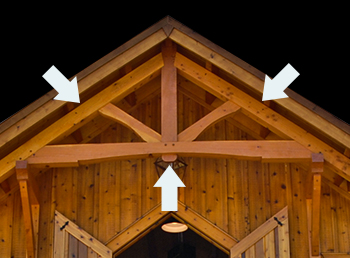 TRUSS
A triangular arrangement of beams, braces and ties that form a rigid framework.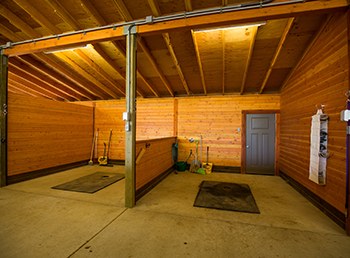 WASH BAY
An area equipped for the washing and grooming of horses.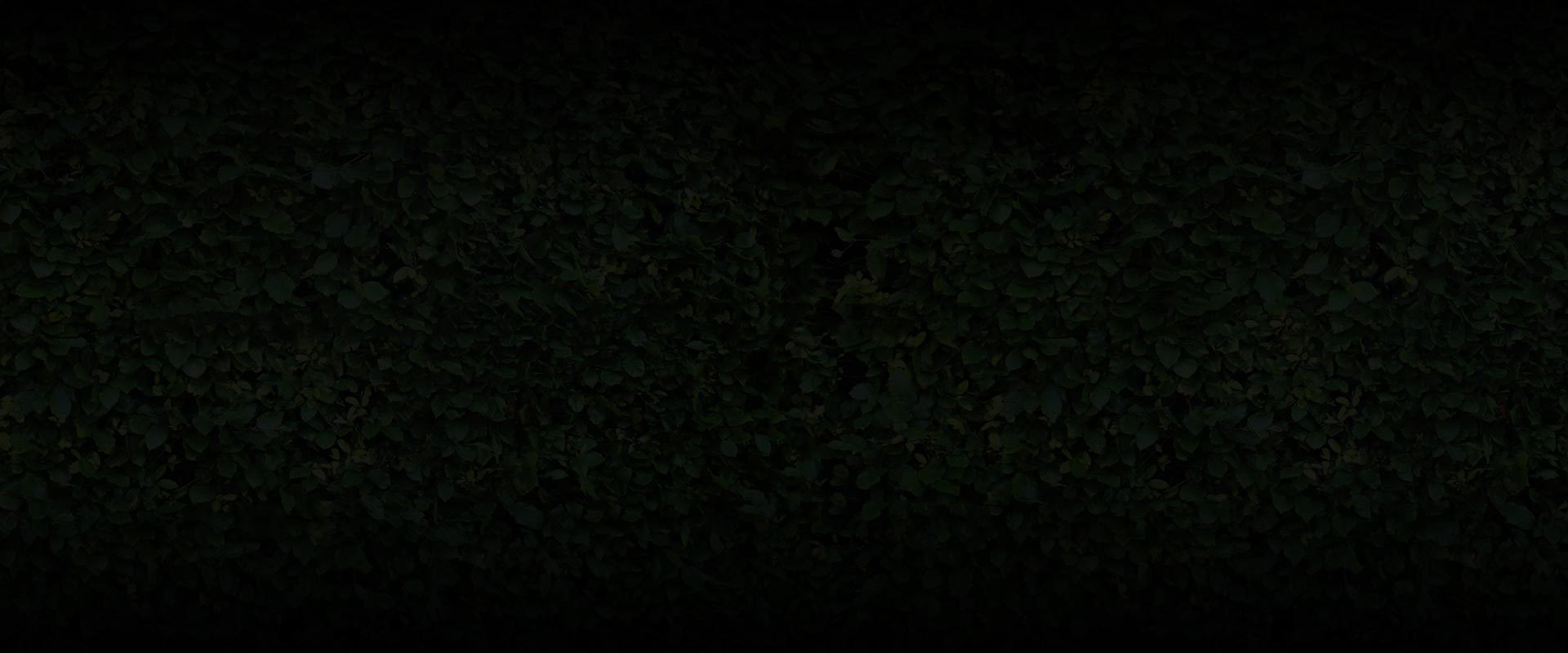 WANT A BARN TO CALL YOUR OWN?
Our design team can turn your vision into pre-engineered plans.