DC Builders is a leading designer of custom heavy timber, hybrid, and conventionally framed structures. Since 2002, our team has crafted countless structures in nearly every state, with each building boasting a design that's uniquely different from the next. Whether you're looking for a classic barn-style residence or something entirely customized to your taste, our experienced in-house design team can help you design a beautiful structure that perfectly suits your vision, budget, and location. Learn more about what our designers can do for you!

Our in-house design team boasts over fifteen years of experience in designing custom structures for clients nationwide. From luxurious timber frame homes in Oregon to all-inclusive wedding venues in Tennessee, we've crafted structures of every type and style and can easily collaborate with you to bring your design ideas to life. No matter where you live in the U.S., our custom design services are available to clients seeking a one-of-a-kind structure for their property. If you have existing set of plans and want to incorporate a heavy timber design into them, our team can work with you and your architect to modify your plans according to your vision.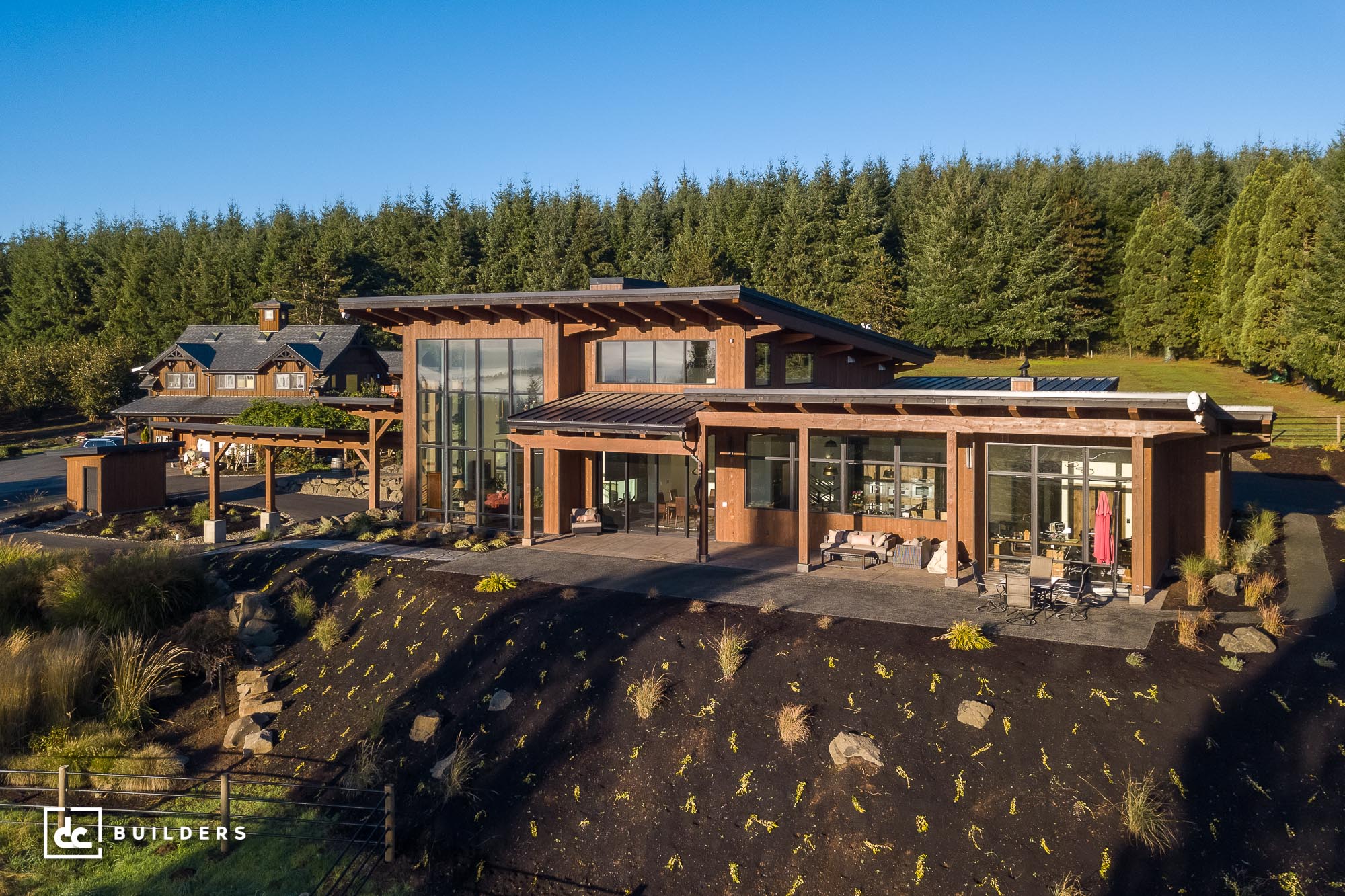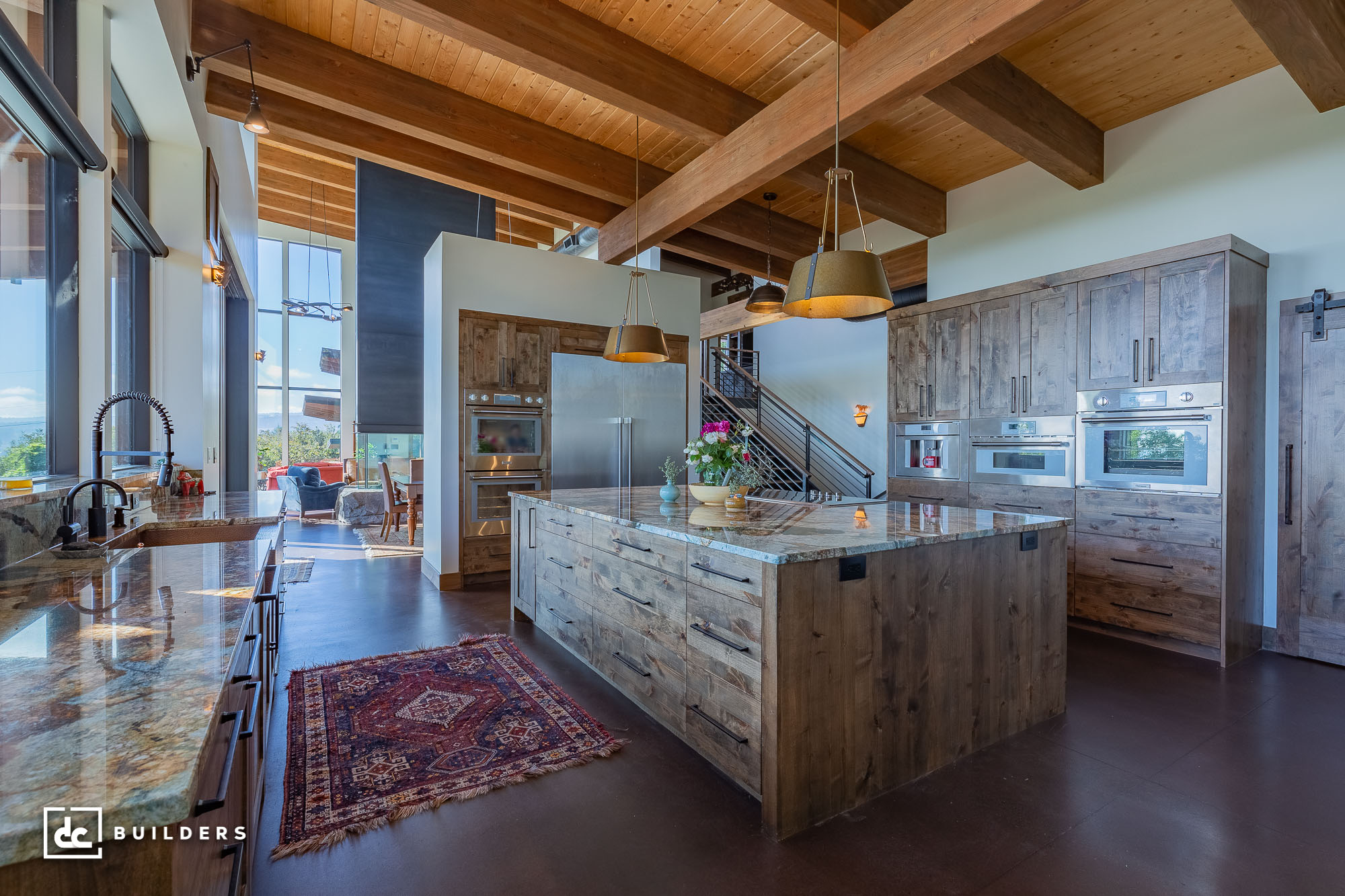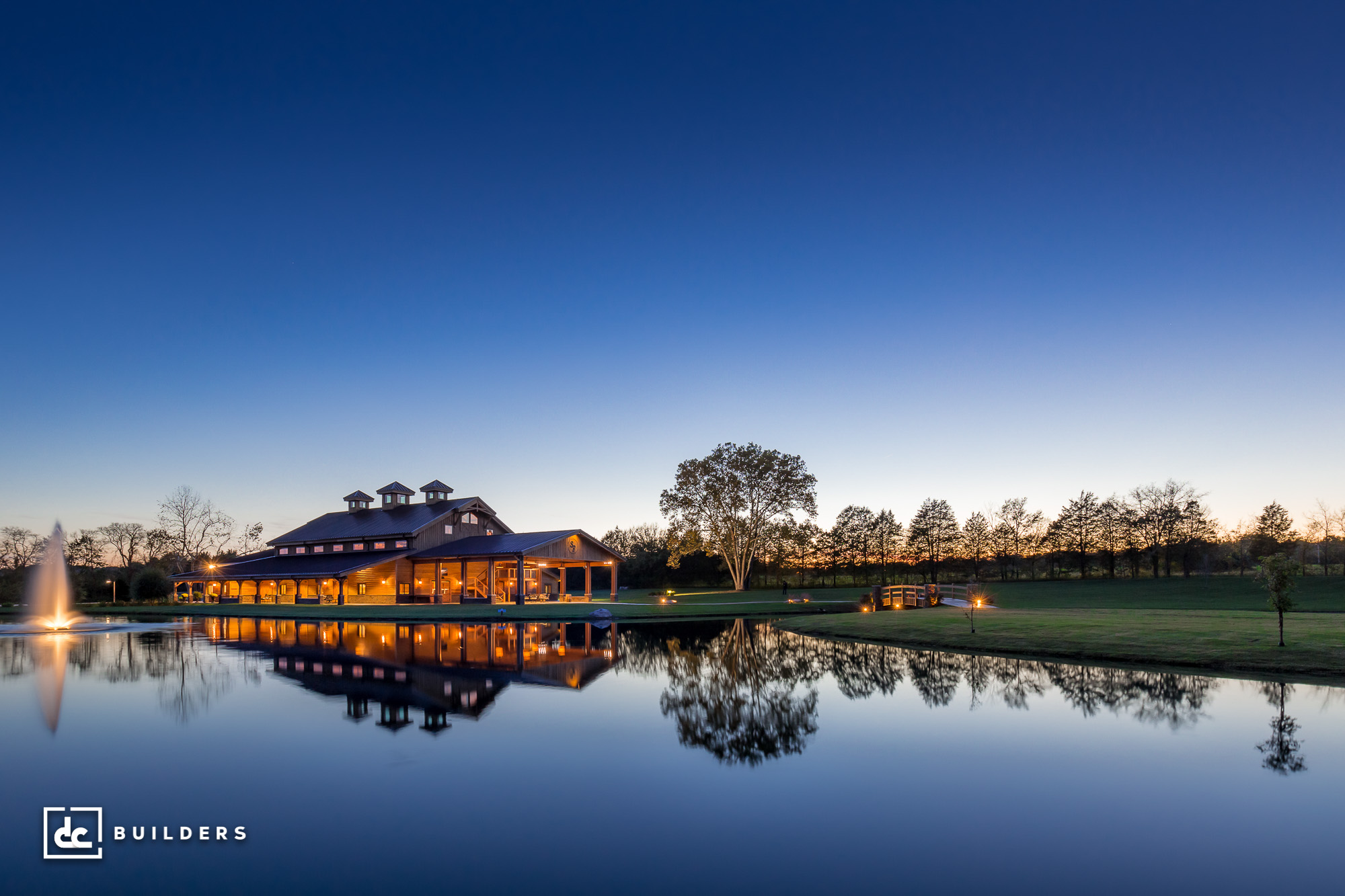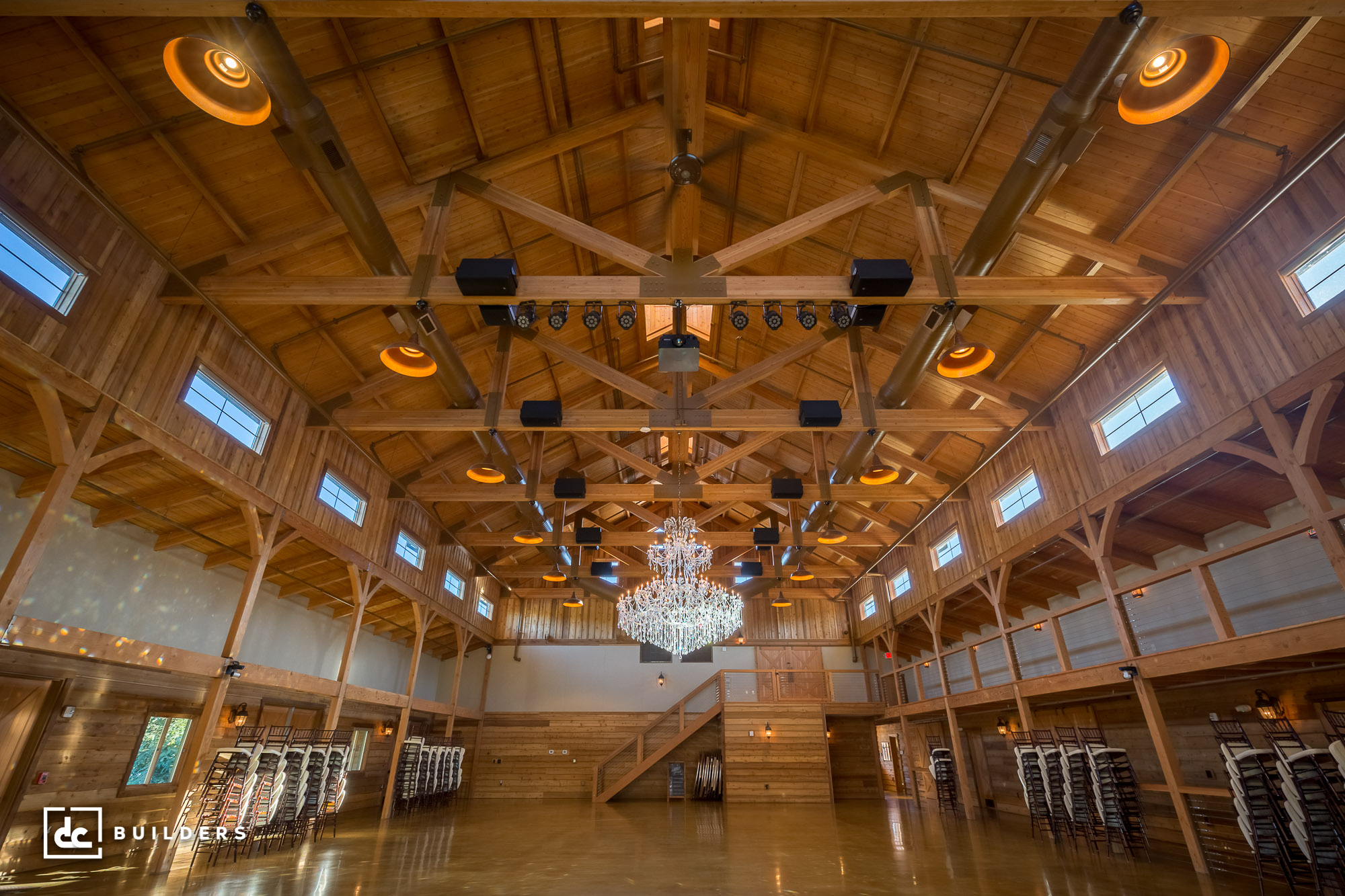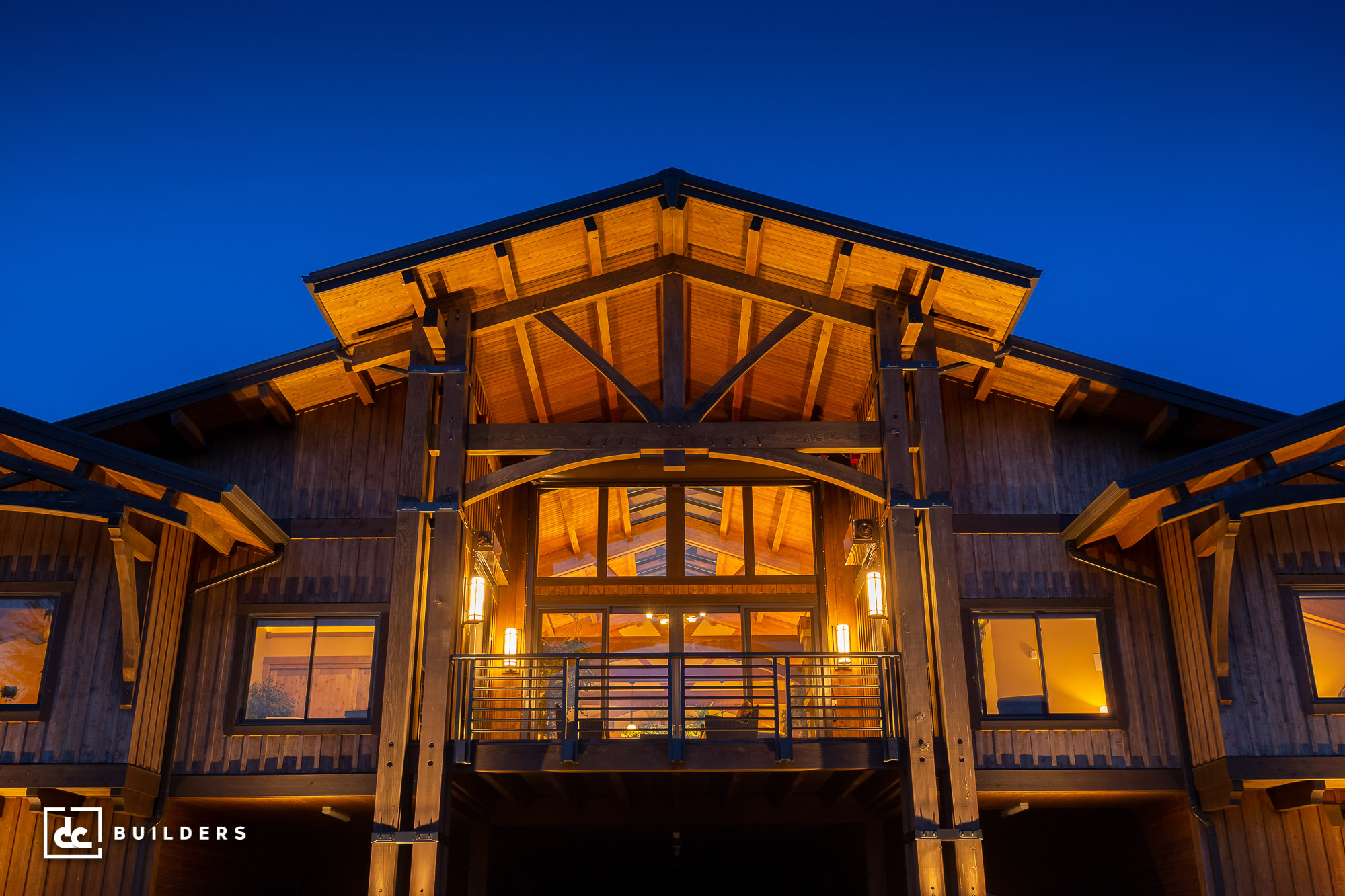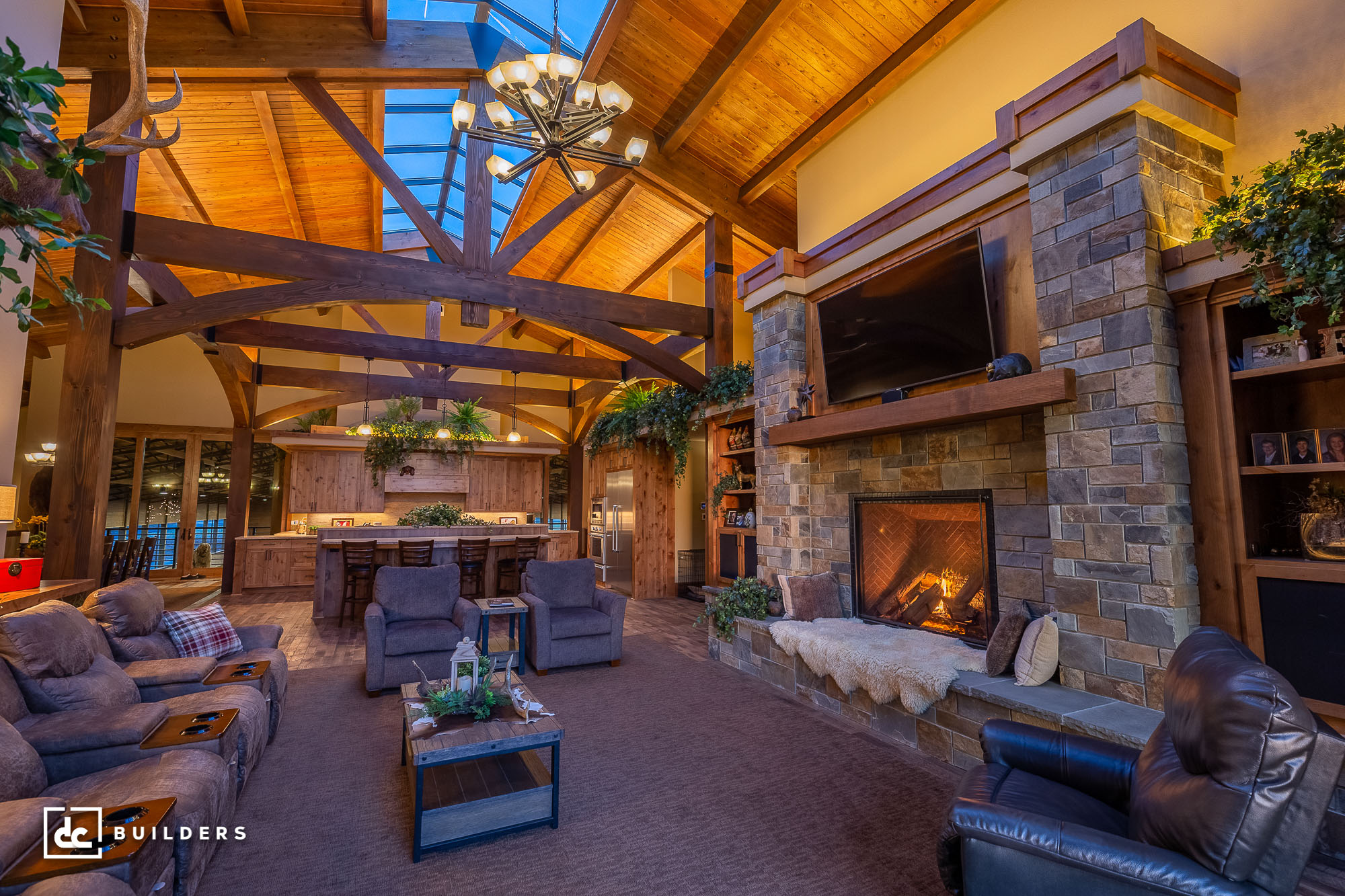 At DC Builders, we're leading the industry in innovative practices. One of the ways we're doing so is by giving our clients the ability to explore their 3D building model in a virtual reality setting. With our virtual reality software, our clients can experience their interior and exterior like never before, with exciting 3D walkthroughs that allow them to make changes in real-time and watch their building morph before their very eyes. Interested in learning more about our virtual reality software? Watch our Innovation video here to get a glimpse of how this technology works and why our clients can't get enough of it.

With our virtual reality software, our clients can experience stunning 360° panoramas of their exterior to better visualize their architectural elements. Any changes made to your 3D building model will update in real-time, allowing you to view how different siding, wall, window, and door options influence your building's appearance.

Using our interior 360° panoramas, clients can explore every angle of their 3D rendered design from floor to ceiling. Get a better idea of how your preferred finishes and selections will appear in your interior, and the many ways you can enhance your overall design.
OUR CUSTOM
DESIGN PROCESS
If you're ready to design the structure of your dreams, our in-house design team is here to help you get started. Our custom design process makes it easy for clients to transform their ideas into a structure tailored to their vision. Learn more about our two-part custom design process and what you can expect when working with our team: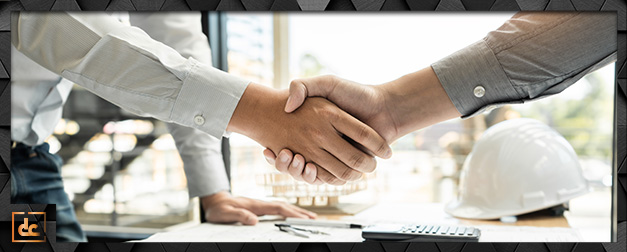 1.

PROJECT KICK-OFF

MEETING
We'll start by introducing you to our designers so you can share photos, videos, and any additional design inspiration for your project. During this meeting, we'll also review details regarding your intended building site, as the location and characteristics of your property will influence the design of your structure. Depending on your preference, this meeting can be done in person or virtually using our live meeting software.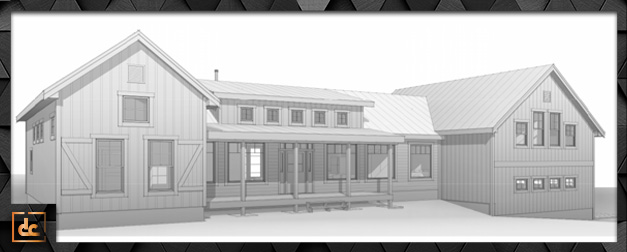 This is where your project begins to take shape. Our designers will work closely with you to create a preliminary draft of your structure based off notes from your initial design meeting and any provided drawings. These schematic design sheets will include floor plans, conceptual views and elevations. Once completed, our designers will upload your schematic design drawings to our virtual project management site where you can review your initial design.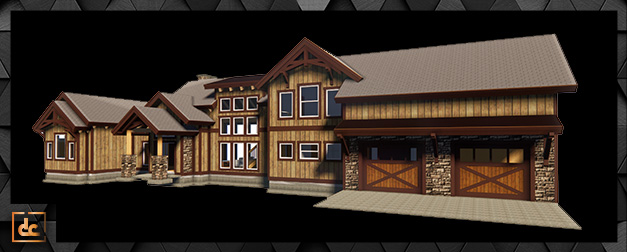 3.

DESIGN REVIEW

MEETINGS
Once the first draft of your structure is complete, you'll have the opportunity to interact with your 3D model. During your design review meeting, our team will review your plans with you to ensure the accuracy of your design while making note of any desired changes along the way. Our VR software allows us to modify your structure in real-time so you can experience live updates to your doors, windows, walls and more.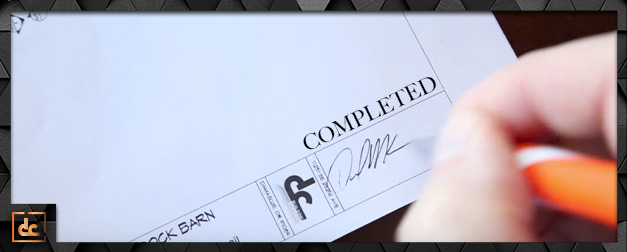 4.

SCHEMATIC DESIGN

COMPLETION
Once your revisions are complete and you're satisfied with your design, we will then conduct an internal review with the heads of our Design and Fabrication team. From there, we will issue a set of plans for you to review and approve before uploading to our virtual project management site, where you can access them at any time.
CONSTRUCTION DOCUMENT
& ENGINEERING PHASE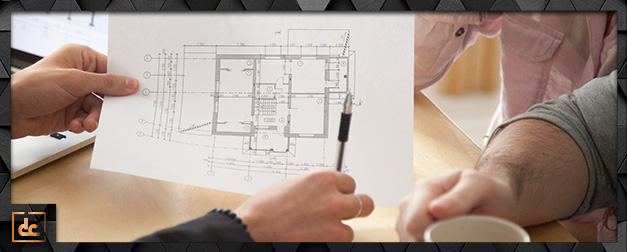 1.

CONSTRUCTION

DOCUMENTS
With your design plans approved, our designers will move into the construction document phase of your custom design process. During this phase, our in-house design team will create detailed construction documents, including:
Foundation plan
Framing plan(s)
Shear wall plan(s)
Structural details
Additional information as needed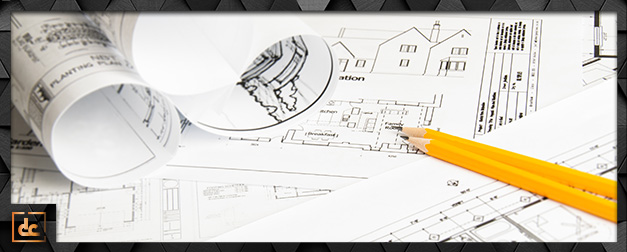 Once your construction documents are complete, we'll send your plans to our structural engineer for review to ensure your design meets your jurisdiction's structural requirements. Our engineer, licensed in all 50 states, and our design team will collaborate to review and revise your plans as needed. Once approved, our structural engineer will send your stamped structural drawings back to our design team who will upload your plans to our virtual project management site.

Before you get started on designing your dream structure, it's important to do your research on local standards for zoning, land use, and construction to ensure your project meets building requirements for your area. For example, California-based projects will need to meet the minimum energy efficiency standards outlined by Title 24 of California's Code of Regulations. Depending on your jurisdiction, there may be additional consultants and engineers that need to submit stamped drawings of your building plans. These drawings could include, but are not limited to civil drawings and mechanical, electrical, and plumbing (MEP) plans. By contacting your local building office in advance and describing your project to them, you can get a better idea of what you'll need to do for your build and how you can start the process of obtaining a building permit.

ADDITIONAL
DESIGN OPTIONS
If you're planning to build a custom structure but unsure of how you want your design to look and feel, be sure to check out our sister company DC Structures and their extensive line of pre-engineered building kits. With dozens of building models to choose from, you can select the building kit that appeals to your needs and customize your design with the help of our dedicated team.