Having a dedicated space for your hobbies and creative projects is essential for anyone pursuing their passions. At DC Builders, we understand this all too well and are committed to providing you with a beautiful garage or workshop designed to meet your needs. Our custom design process allows you to create a workspace tailored to your unique interests, with a floor plan that specifically accommodates your tools, vehicles, your business, or your collectibles. That way, you can focus on the work you love most while enjoying a heavy timber building crafted just for you.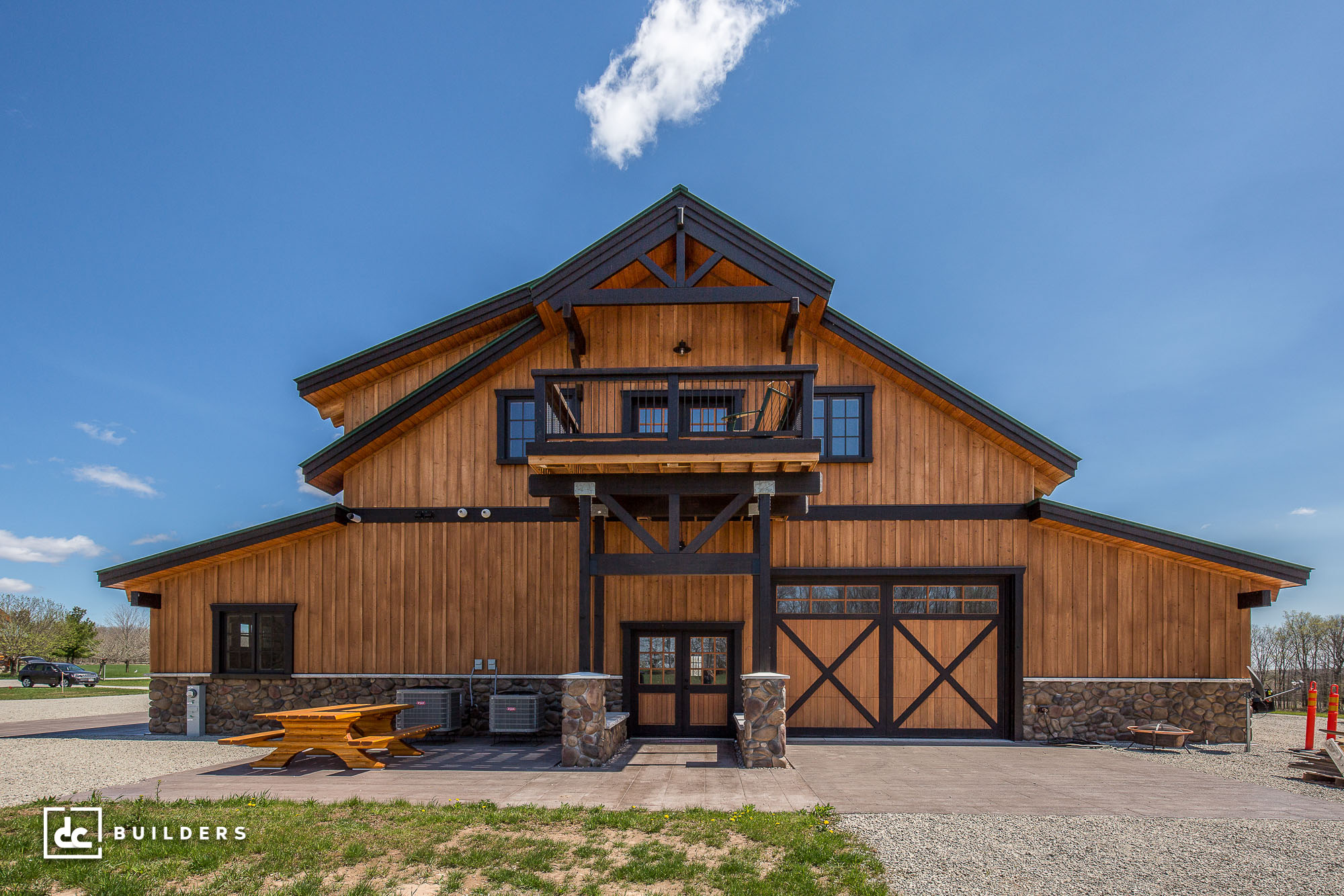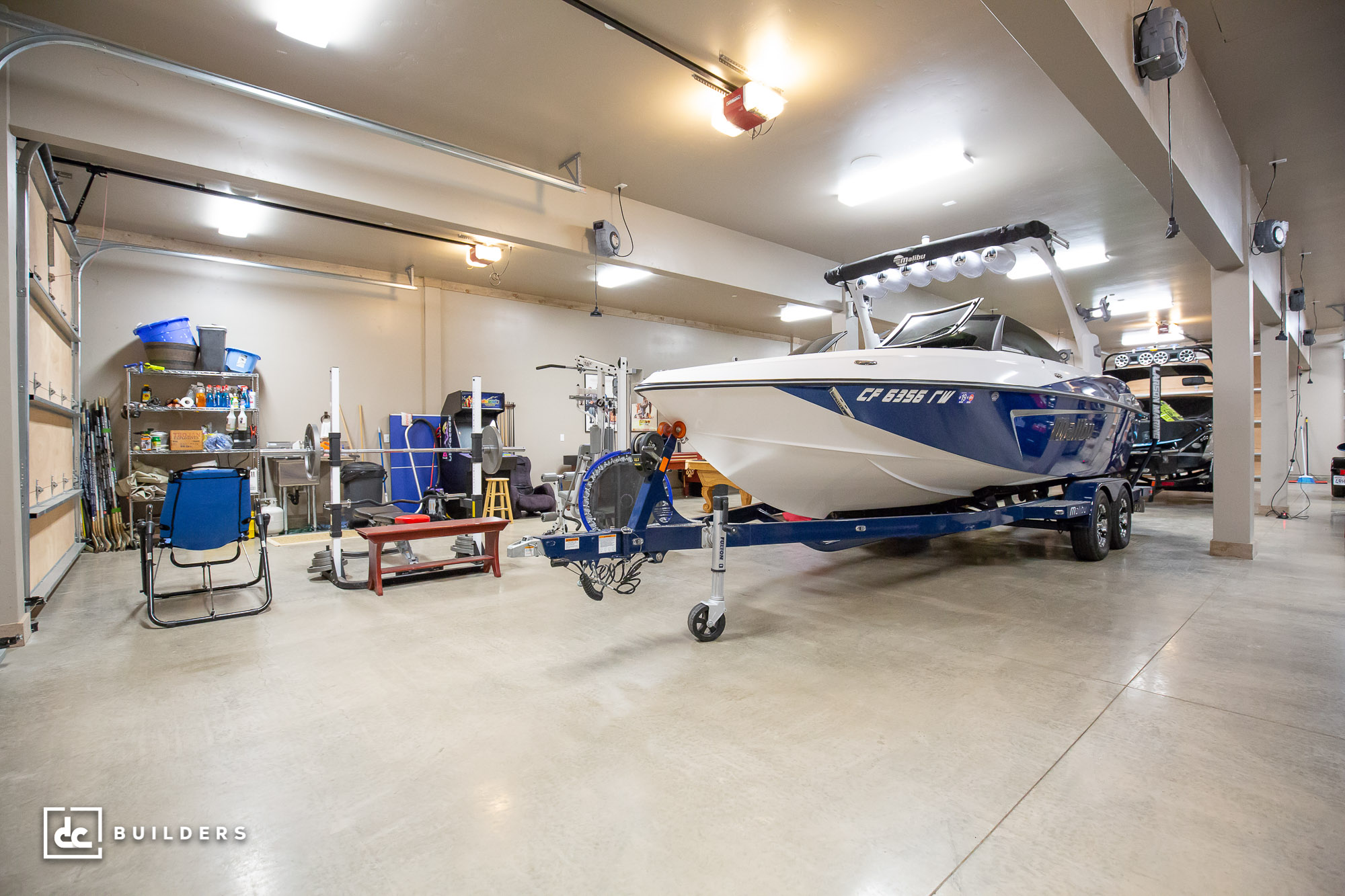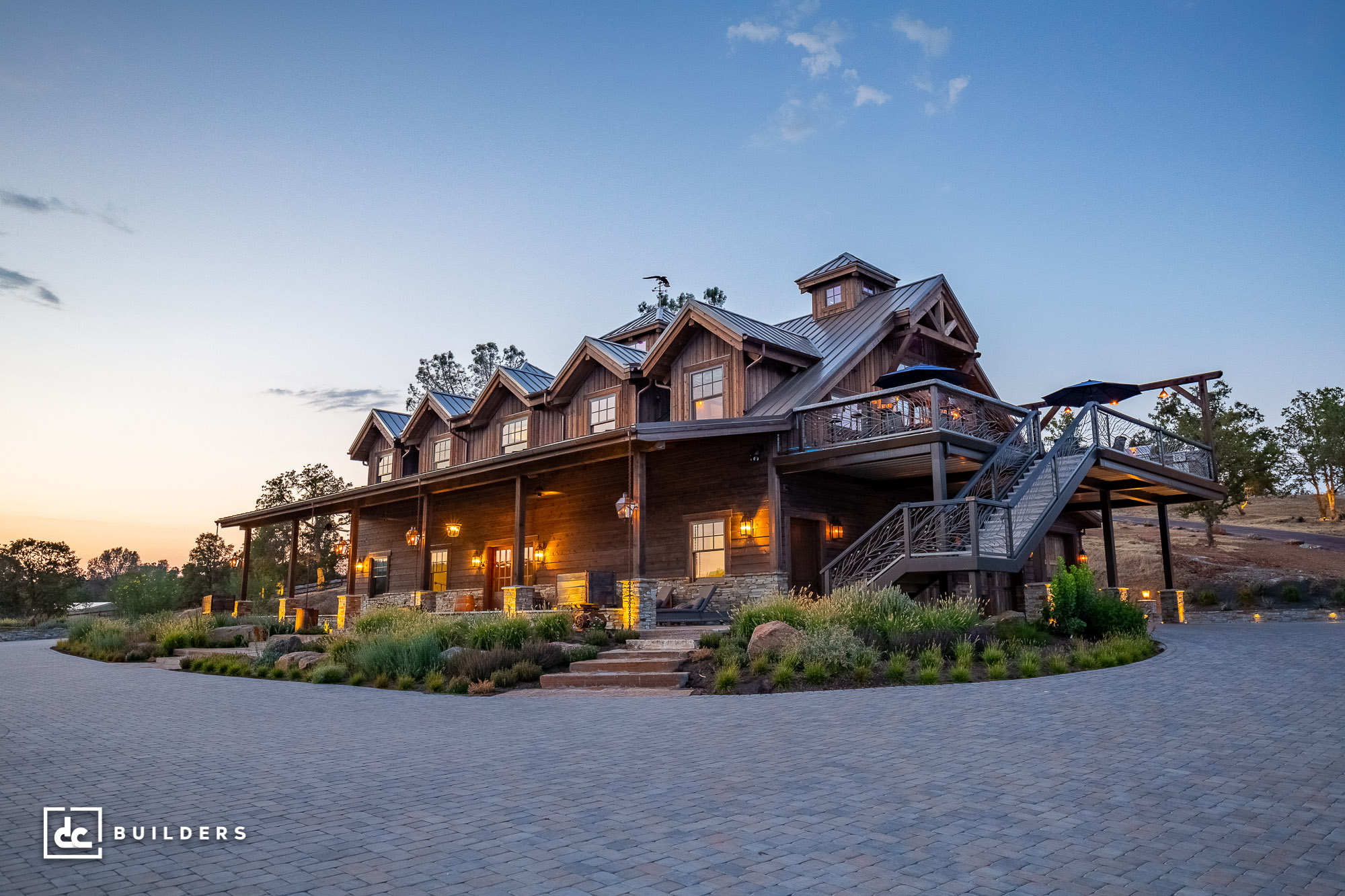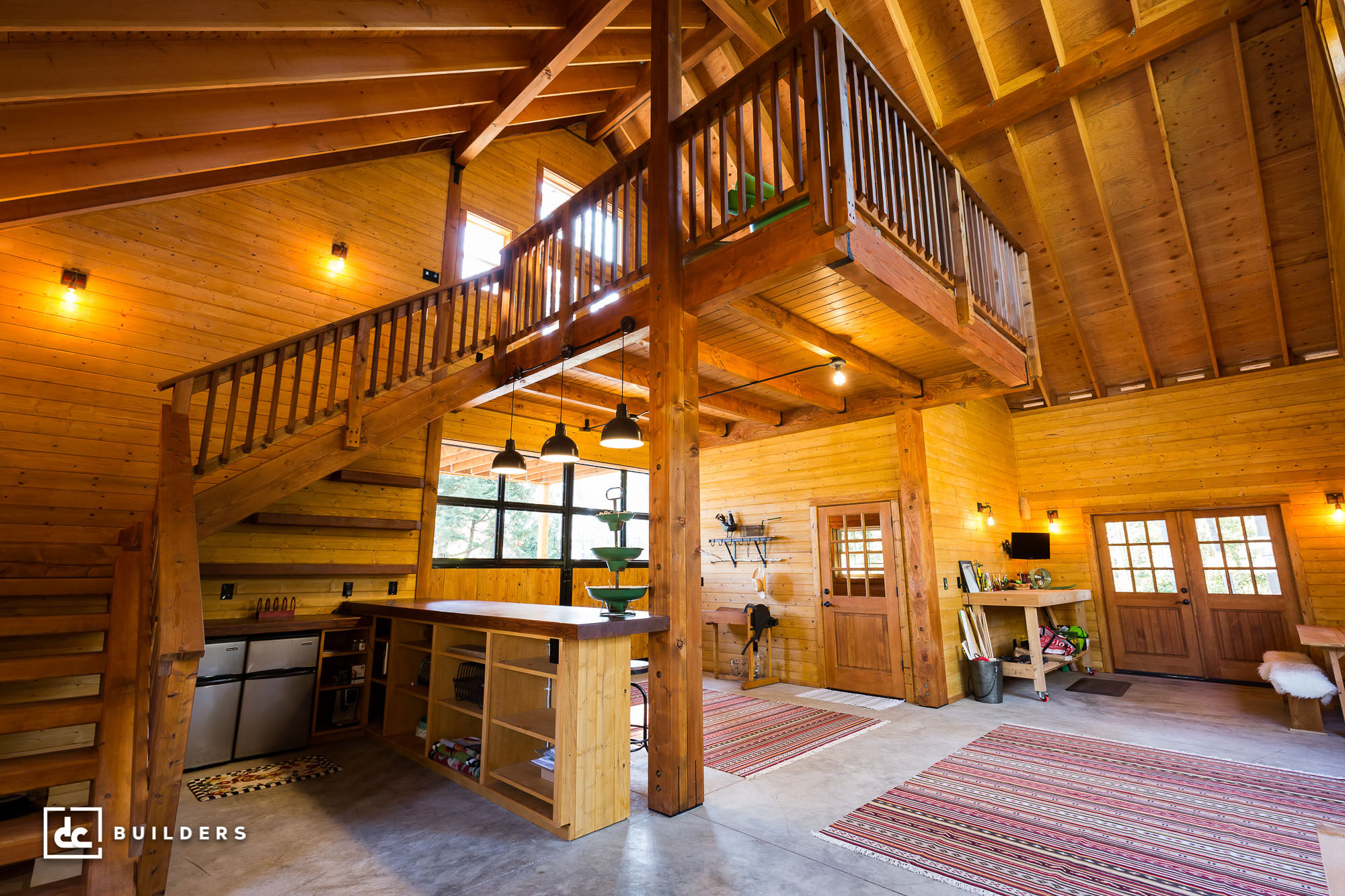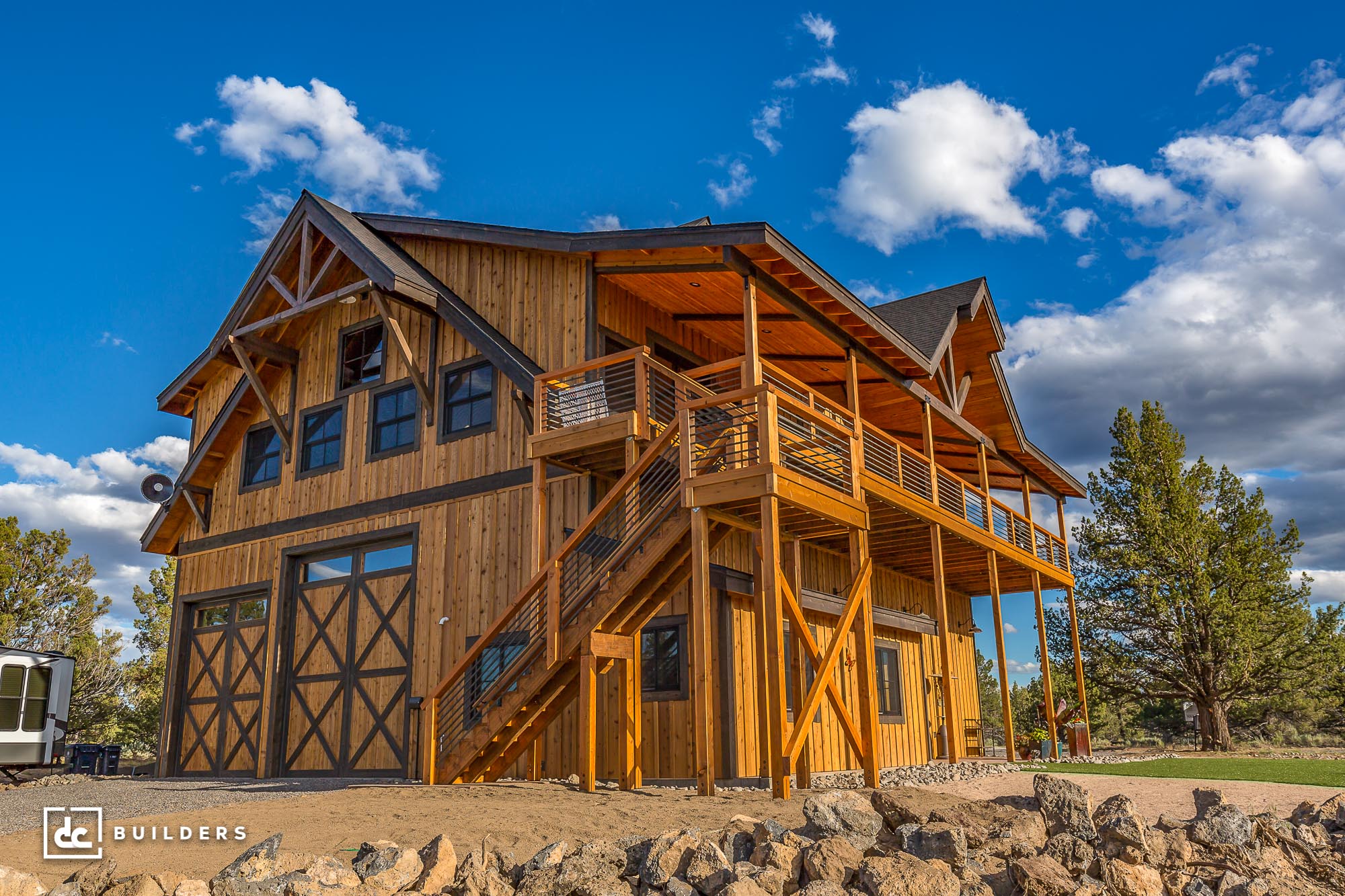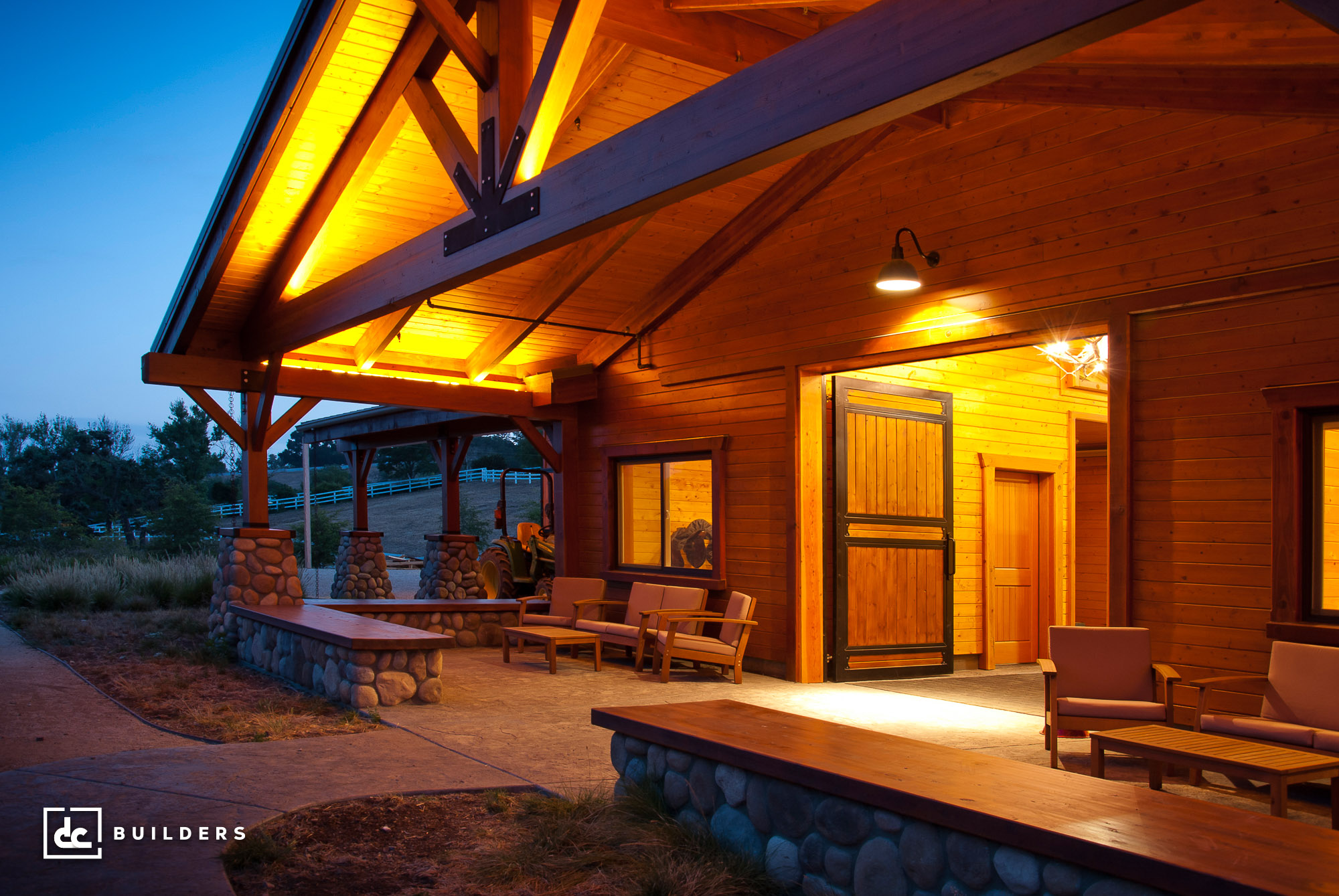 DESIGN YOUR DREAM
GARAGE OR WORKSHOP
With the help of your project coordinator and our experienced in-house design team, you can design the garage or workshop you've always dreamed of. From heavy-duty workshops to car barns, we've designed hundreds of versatile heavy timber buildings for clients across the nation and can easily transform your vision into a structure that's completely unique to you. Whether you're looking for a place to launch your business, store your vehicles and outdoor toys, or enjoy your hobbies, we'll help you create a stunning workspace that inspires you to be your most productive self. Looking for design ideas? Explore our extensive portfolio of garages and workshops to see what you can accomplish with your design!
DESIGN & MANAGE YOUR

PROJECT FROM ANYWHERE
DC Builders is an innovative design and construction firm with a passion for providing clients with an unforgettable building experience. We invest in the latest tools and technologies to give our clients the flexibility and freedom they need for their build, including the ability to design and manage their project from the comfort of their home. Using live meeting software, you can review your plans with our designers from anywhere in the world. You can also take 3D walkthroughs of your building model using our virtual reality software to ensure your design is exactly as you envisioned. Additionally, we'll set you up with our online project management tool so you can access your documents, design plans, job site photos, construction schedule, and more at any time and on any device. With our industry-leading software, managing your project has never been easier!
CUSTOM DESIGN & BUILD SERVICES
FOR YOUR PROJECT
At DC Builders, we understand that every client is different and requires a unique approach to their project. With our flexible design and build services, you get to decide how involved you need us to be and how we can help you achieve your goals.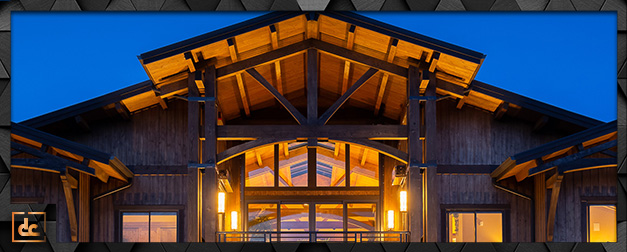 TIMBER FRAME AND
POST & BEAM
Whether you're seeking a timber frame pavilion for your outdoor space or a barn-style post and beam residence, DC Builders can craft a heavy timber solution that's perfect for you. We offer a variety of premium wood species, wall framing, timber truss, and insulation options to ensure your heavy timber structure meets your every need.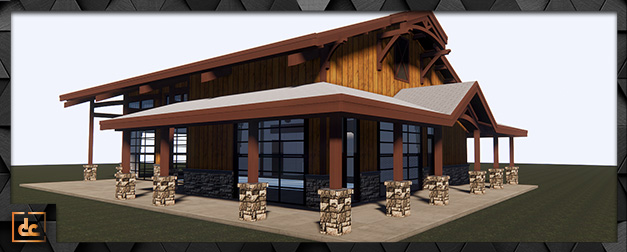 With our custom design services, our experienced designers will transform your ideas into interactive design plans that you can review and modify in real-time. Once approved, we'll review your plans with our engineering partner—licensed in all 50 states—to ensure your design meets local building codes before stamping and mailing them back to you.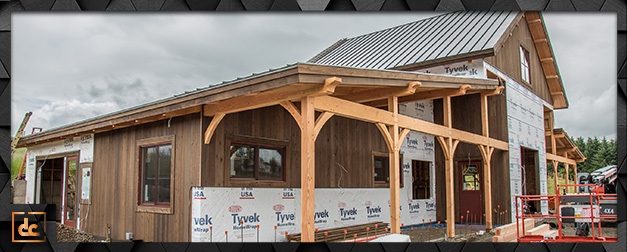 As your general contractor, DC Builders will coordinate your entire garage or shop project from start to finish. With over fifteen years' experience in general contracting for residential and commercial projects in the Pacific Northwest, our project management team offers the expertise needed to execute your build with ease. Our general contracting services are available in California, Oregon, and Washington.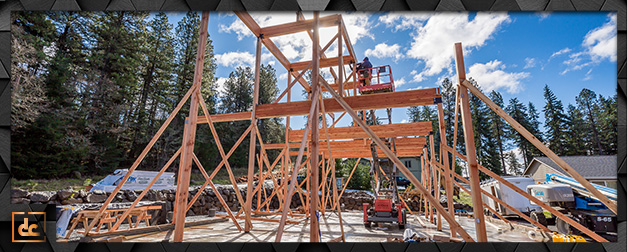 Our framing crew is the best and most trusted team to frame our custom heavy timber structures. With our framing and installation services, our experienced project managers and carpenters will complete the heavy timber framing, conventional framing, all-wall sheathing, and more for your garage or workshop, ensuring every detail is built to precision.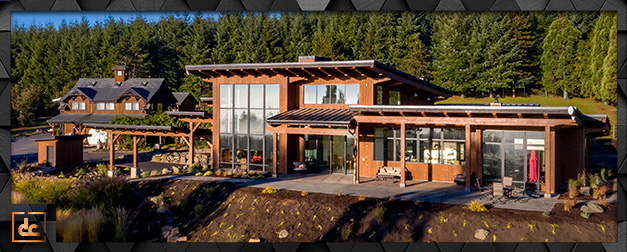 DC Builders offers nearly two decades' experience in crafting custom homes in the Pacific Northwest. Leverage our relationships with the region's top mill-direct suppliers and materials partners, along with our in-house design team, skilled building crews, and off-site manufacturing facility to create your dream structure.

DC Builders is known for crafting high-end heavy timber, hybrid, and conventionally framed structures for clients across the nation. From custom timber frame homes to post and beam wedding venues, heavy-duty workshops, and more, we've designed dozens of buildings of every type and style in nearly every state. Part of what differentiates us from our competitors is our relentless commitment to quality, whether that be the superior customer support we provide or the premium materials used to create our structures. No matter your vision, our team is dedicated to helping you design a custom building centered around your passions and one that you'll love working in for ages. If you're ready to get started on your one-of-a-kind project, our team is just a call or click away!

WHY YOU SHOULDN'T
RENOVATE YOUR HOME GARAGE
If you need some extra square footage for your hobbies or your business, you might first look to renovate your existing space. But new shelving and a coat of paint can only take you so far. When you invest in a custom heavy timber building, you can design a floor plan around your individual needs and make the most of your unique workspace. You can also choose the high-end features you wish to see in your space, including windows, doors, and more, so you feel motivated to work or hang out in your garage whenever you have free time. With DC Builders as your design partner, you can trust your high-quality building will be a worthwhile investment that grows in value and beauty overtime.
WHAT TO CONSIDER BEFORE
BUILDING A NEW GARAGE
Before adding a garage to your property, there are a few things you'll want to consider. Firstly, be sure to check the zoning laws in your area for square footage and setback limits that could affect the design of your structure. Does your area have unusually strict wind or snow load requirements? Wildfire or wetland restrictions? If so, it's important to know these restrictions in advance so you can plan accordingly. You'll also want to determine the function of your workshop, as the type of work you plan to do in it will guide the design of the space. Prioritizing your needs for vehicles, equipment, and storage will help you craft an organized workspace tailored to your passions.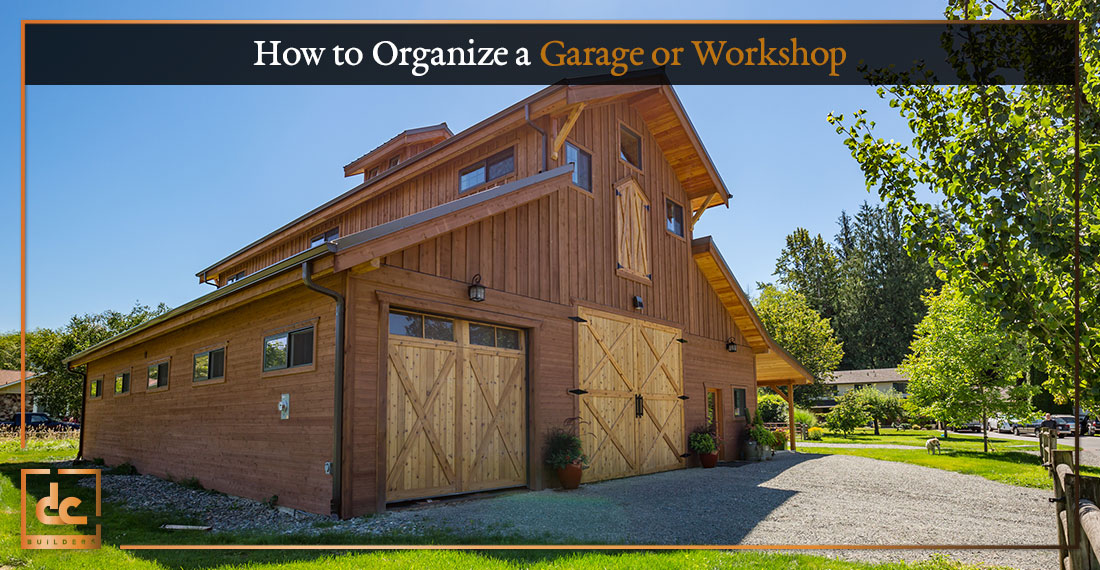 HOW TO ORGANIZE A
GARAGE OR WORKSHOP
Keeping a garage free of clutter on a daily basis is easier said than done. However, if you're constantly working in your garage or workshop space, it's important to have a system of organization in place so you can keep your tools and materials handy and never have to worry about misplacing them at any time. This blog post offers helpful tips for organizing your garage or workshop so you can maximize your time.
MAN CAVES, LADY CAVES,
AND BACKYARD PARTY BARNS
Being able to get away from the stresses of everyday life and retreat into a place all your own is a dream for most everyone. While a personalized workshop design accomplishes this for most hobbyists and tinkerers, you can also turn your garage or workshop space into a man or lady cave designed just for you.