Our interior design offering is one of the latest and most exciting ways we're helping clients bring their dream structures to life. With the help of our interior designers, you'll have the opportunity to create a completely personalized living space tailored to your taste, room plans, lifestyle needs, and budget. At DC Builders, we partner with top-tier material suppliers to provide you with premium fixtures and finishes that you can modify and customize to fit your living space. By the end of our process, you'll come away with an interior that doesn't just encompass your vision but functions according to your desired layout and use.
We offer an all-in-one interior design package that includes fixtures and finishes, design plans, materials sourcing, purchasing, and spec sheets. Learn more about what our interior design package entails: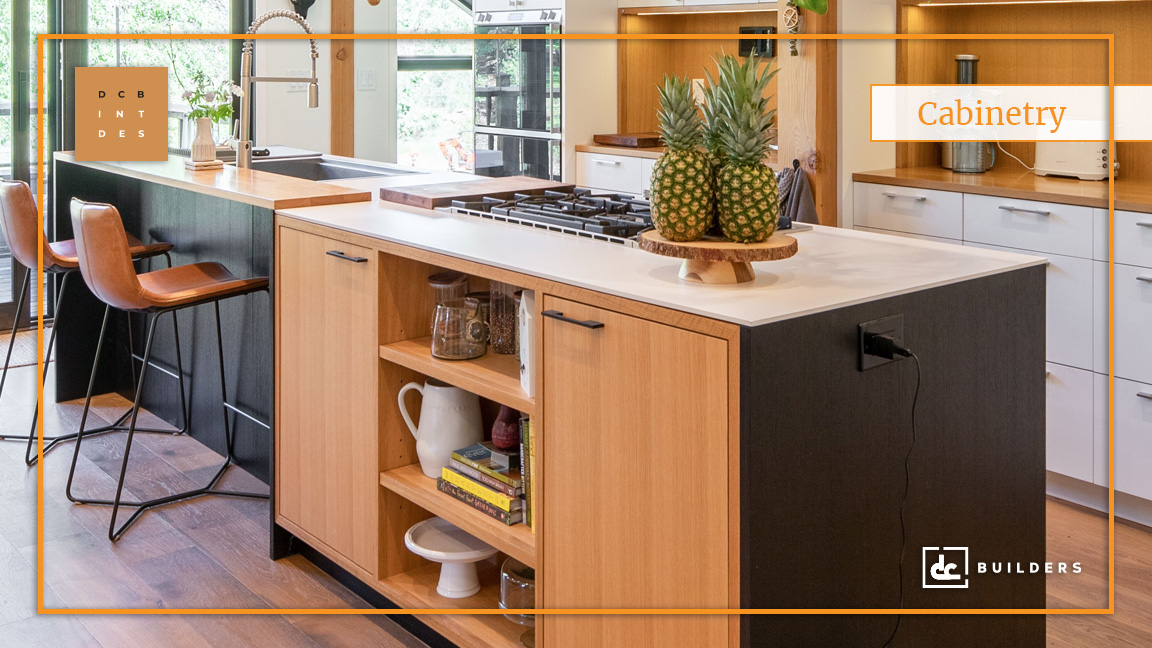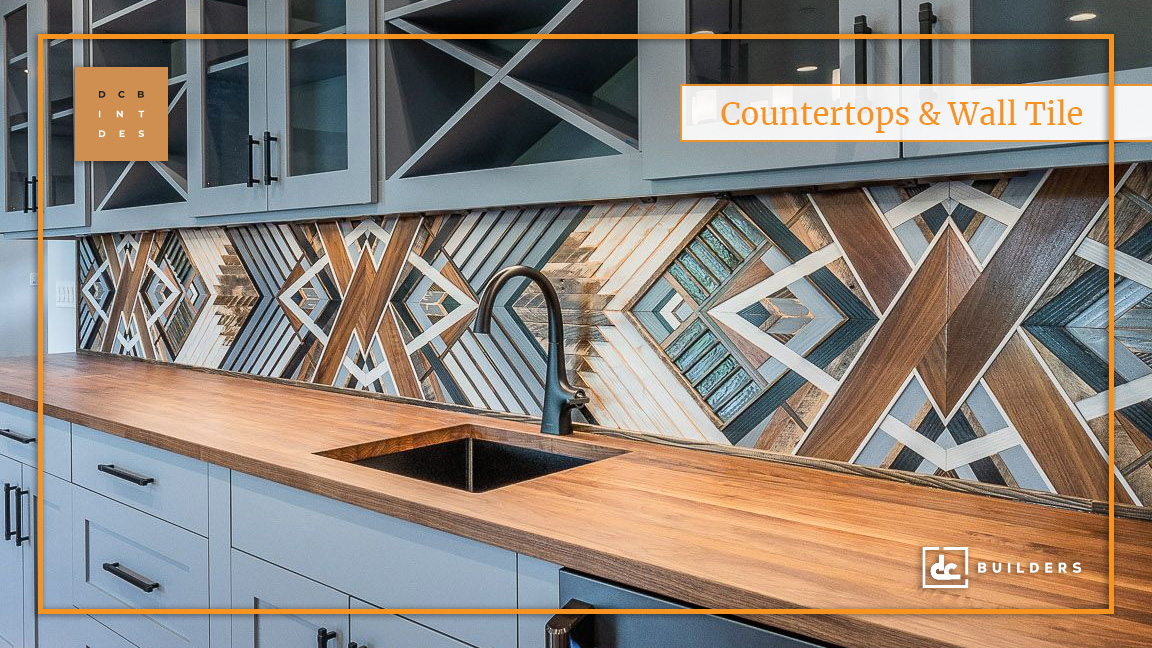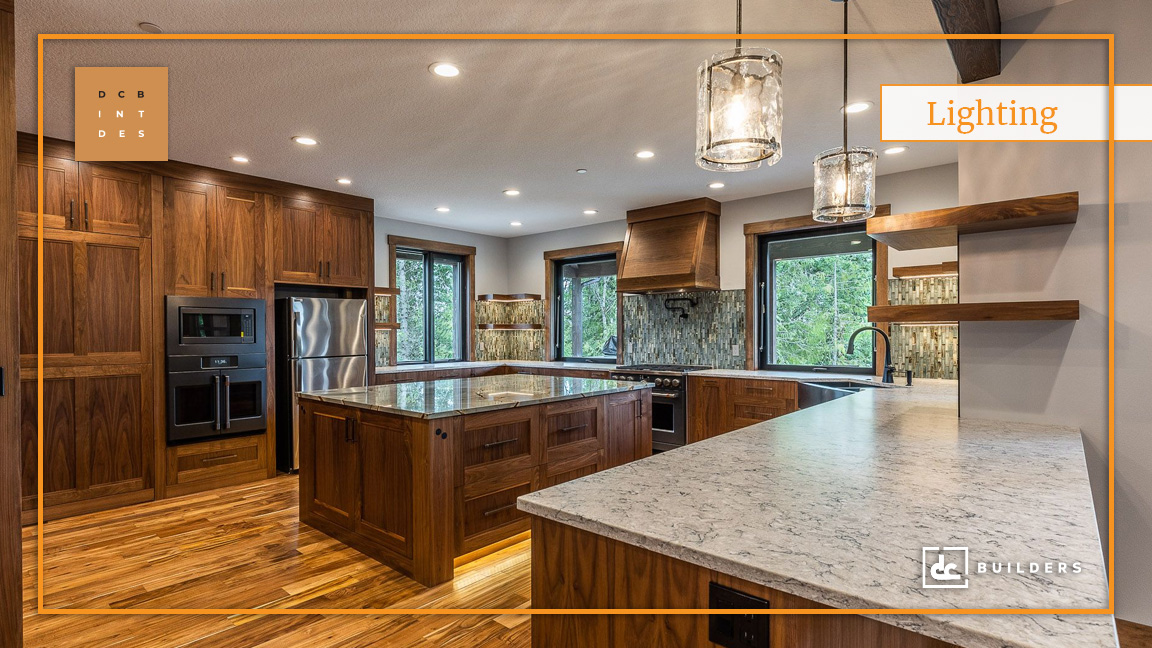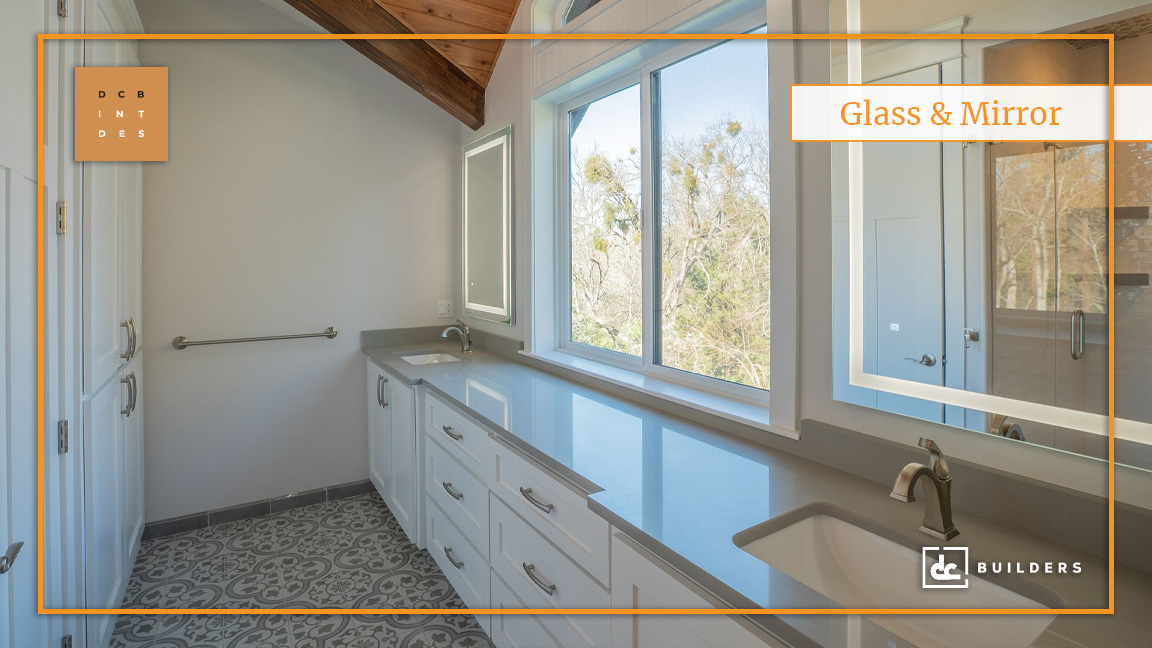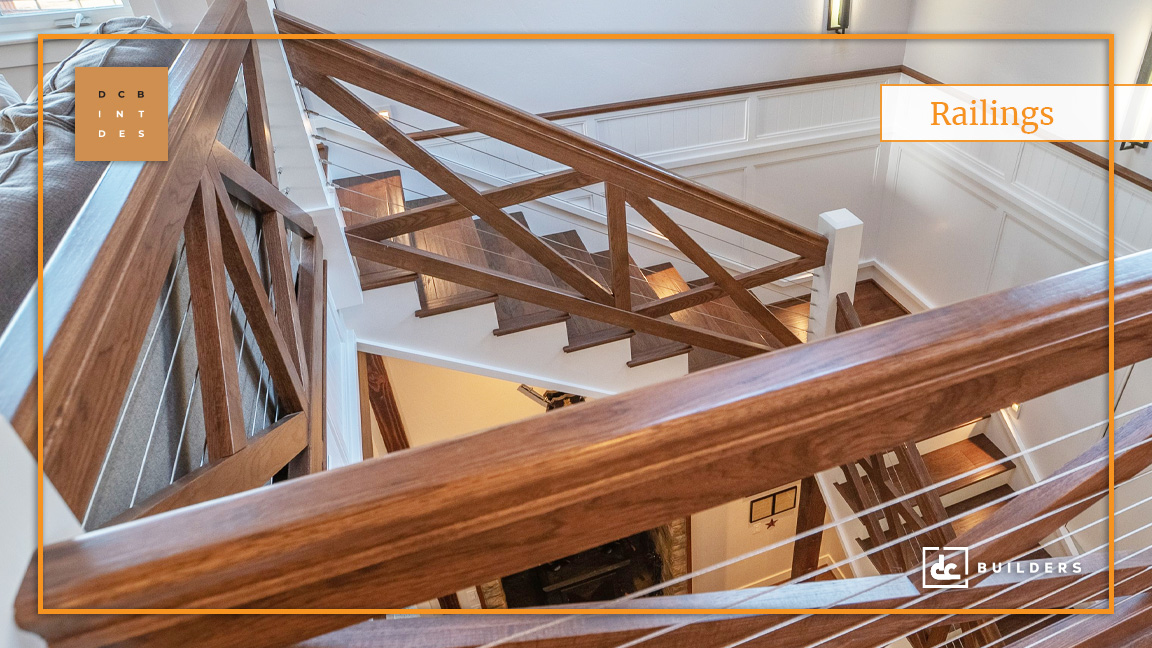 Our interior designers have hand-selected dozens of material options to choose from and customize for your interior. Below are the items included as part of our fixtures and finishes selection process: 
•  Appliances
•  Fireplace
•  Cabinetry
•  Doors & Millwork
•  Railings
•  Plumbing Fixtures
•  Lighting (Includes reflected ceiling plan and switching plan) 
•  Glass & Mirror
•  Countertops & Wall Tile
•  Flooring
•  Window Coverings
•  Interior Paint Schedule (Includes room finish schedule) 
•  Exterior Paint Schedule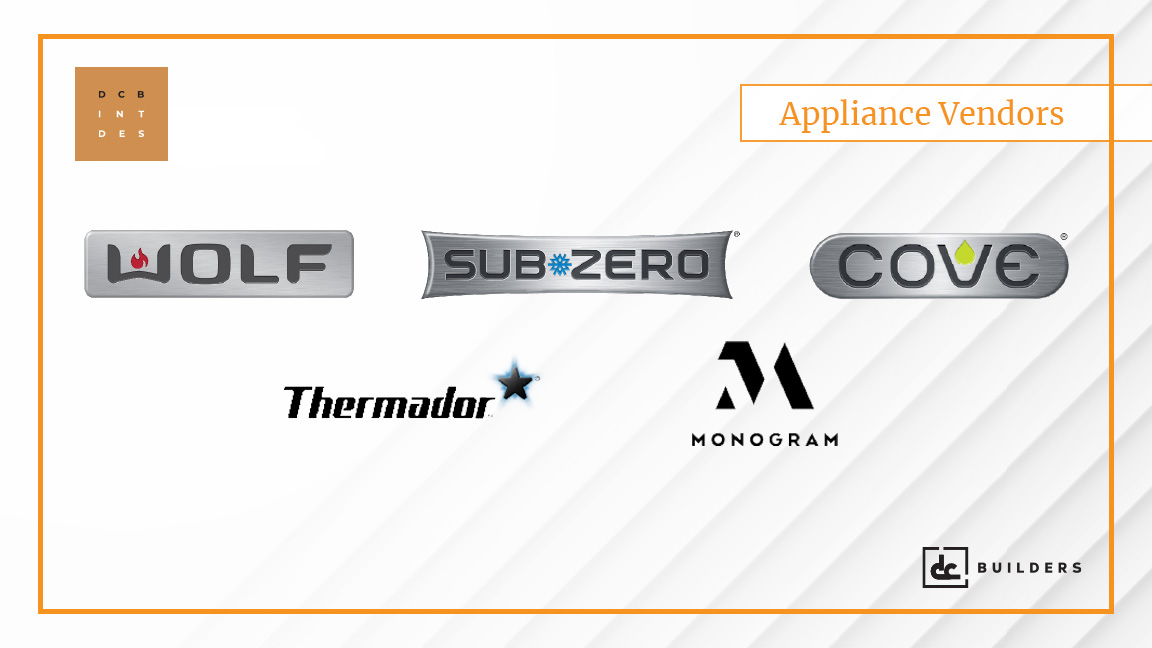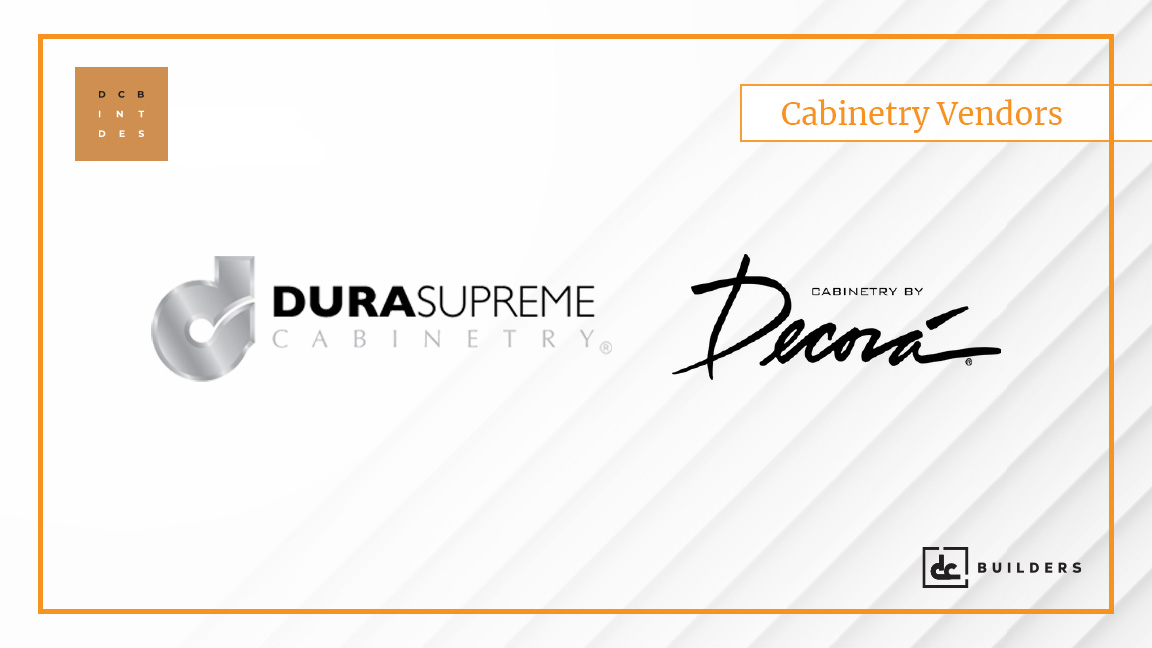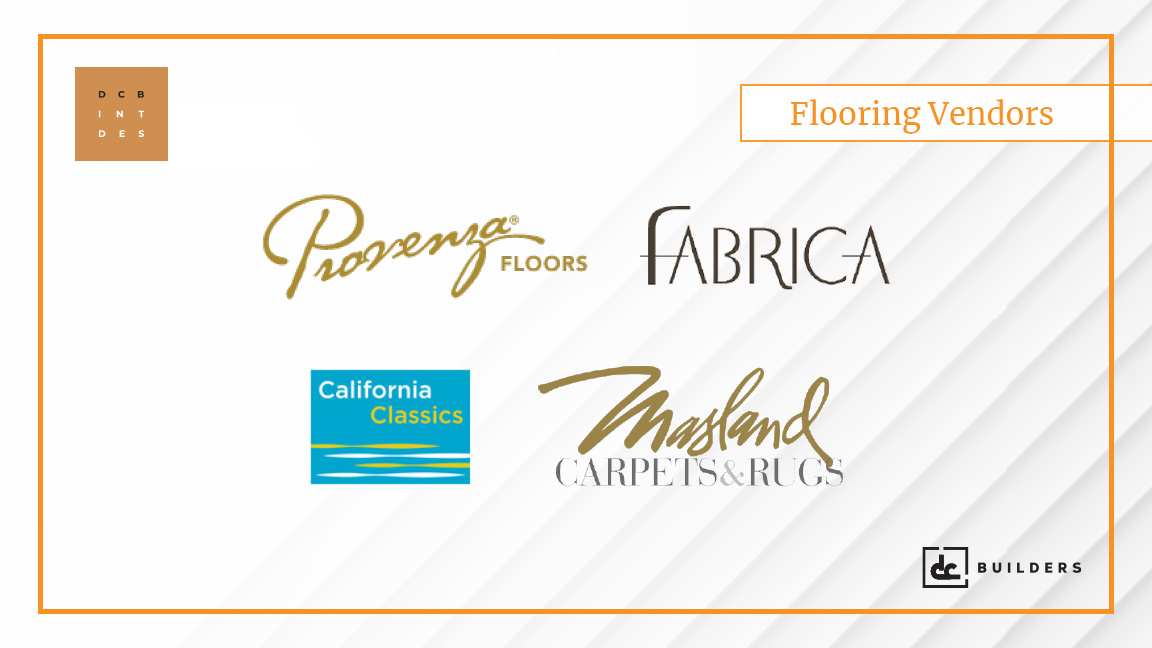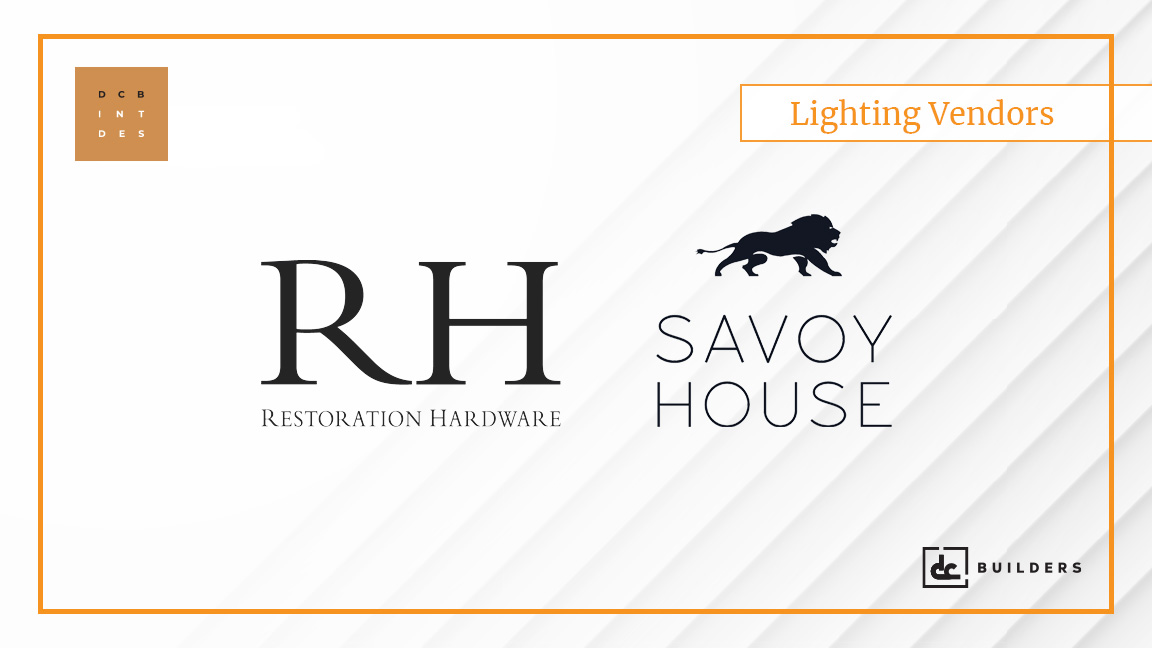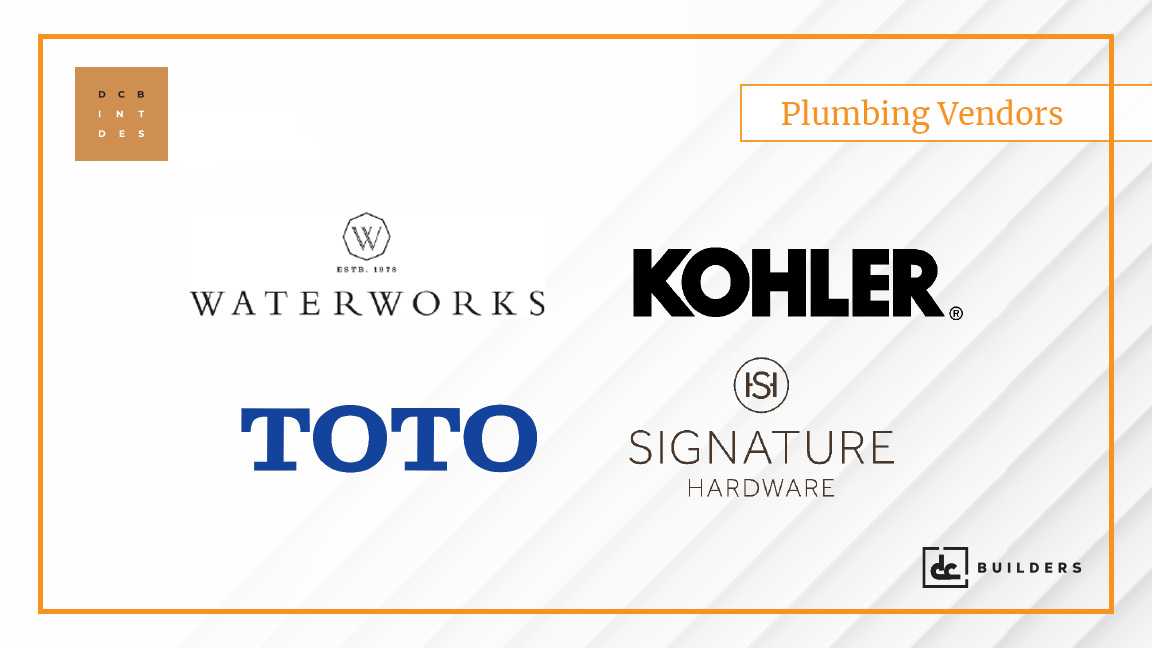 DC Builders works with luxury, high-end manufacturers to provide clients with the highest quality materials at competitive pricing. Here's a look at what we can source for your custom interior:
•  Appliances
•  Cabinetry
•  Doors
•  Plumbing Fixtures
•  Lighting Fixtures
•  Countertop Slabs
•  Tile
•  Flooring
•  Window Coverings
    And Much More….

Our interior design team will calculate material take-offs for your final selections, provide quotes, and organize product logistics to ensure a worry-free arrival of your items.

SPEC SHEETS & INSTALLATION INSTRUCTIONS
The DC team will create spec sheets and installation instructions for all appliances and fixtures purchased through DC Builders. You will receive access to a private Dropbox folder containing all your spec sheets and installation guides, which you can share with your crew to ensure a seamless installation process.

Our interior design team will create a set of Design Documents that provide highly detailed instructions for every fixture and finish. These documents include schedules, dimensioned plan views and elevations, and 3D renderings based on your custom layout and selections.

Our process starts with an introductory meeting between our interior designers and you, during which you can share any inspiration photos you may have for your ideal living space. At this time, our team will also discuss other matters relevant to creating your dream interior, including your lifestyle needs, room plans, budget, and must-have versus wishlist items. Once we have a better idea of what you are looking for, our interior designers will begin building a list of recommended selections and styles based on your input. We will then work with you to review these items and determine the best materials, colors, and customizations for your space.
With your approval to move forward, our interior designers will start designing, rendering, and specifying a 3D model of your interior space. When reviewing this model with you, our team will present pricing for your materials and walk you room by room through your 3D design to see if there are any aspects of your interior that you would like to add, remove, or change before continuing to the next stage. Our dynamic 3D capabilities allow you to explore and modify your design in real time, making it easy to test how different lighting fixtures, cabinets, and other design elements may look in your space. With this type of technology at your fingertips, you can create the interior of your dreams in a 3D environment and ensure your total satisfaction with the end product.
As soon as you've signed off on your proposal and placed a deposit, our team will create a set of highly detailed design documents, including spec sheets, finish schedules, dimensioned plan views and elevations, and 3D renderings for you to share with your general contractor. Once completed, our production team will order your materials from our vendors and coordinate their delivery with your contractor.