RELATIONSHIP BETWEEN
DC BUILDERS & DC STRUCTURES
Located in the Pacific Northwest, DC Builders and DC Structures are nationwide companies that specialize in the design and construction of heavy timber structures. Over the past fifteen years, our companies have designed and built hundreds of high-end wood buildings for clients across the country, each with unique layouts tailored to the needs of our clients. While these companies share a number of similarities, DC Builders and DC Structures offer two vastly different approaches for clients seeking a stunning structure for their property. Learn more about what our companies offer for clients and how they work together:

DC Builders is a premier design and construction firm known for crafting one-of-a-kind heavy timber homes, equestrian facilities, wedding venues, wineries, and more. More often than not, clients come to us wanting to design a building from scratch – either based on their unique design ideas or in collaboration with our experienced designers. Depending on your project needs and location, we provide a number of comprehensive design and build solutions aimed at helping you build your dream structure, including timber frame options, custom design plans, framing services, and general contracting. This makes us the perfect partner for clients seeking a full-service design and construction firm that can execute their exact vision with ease.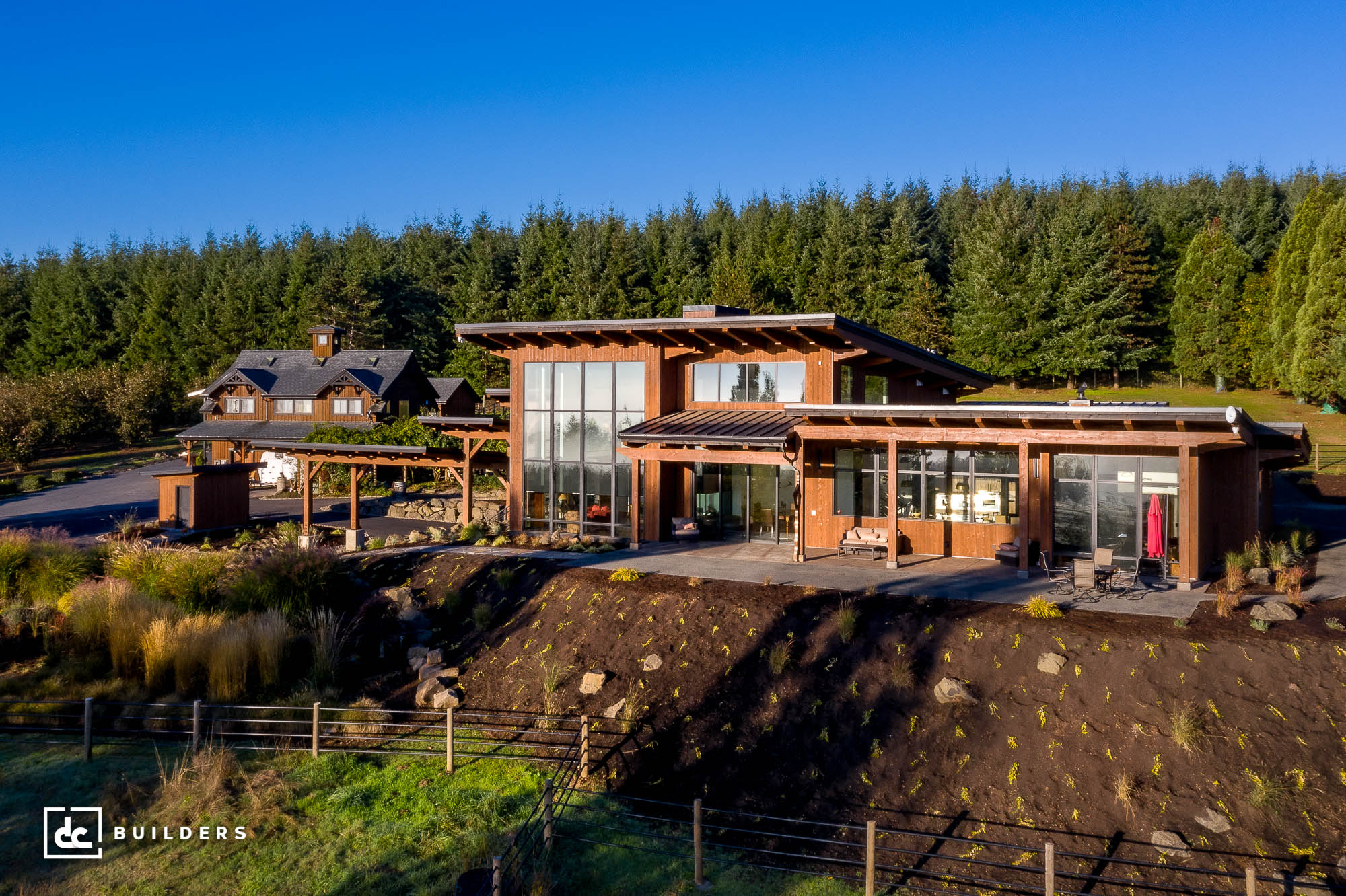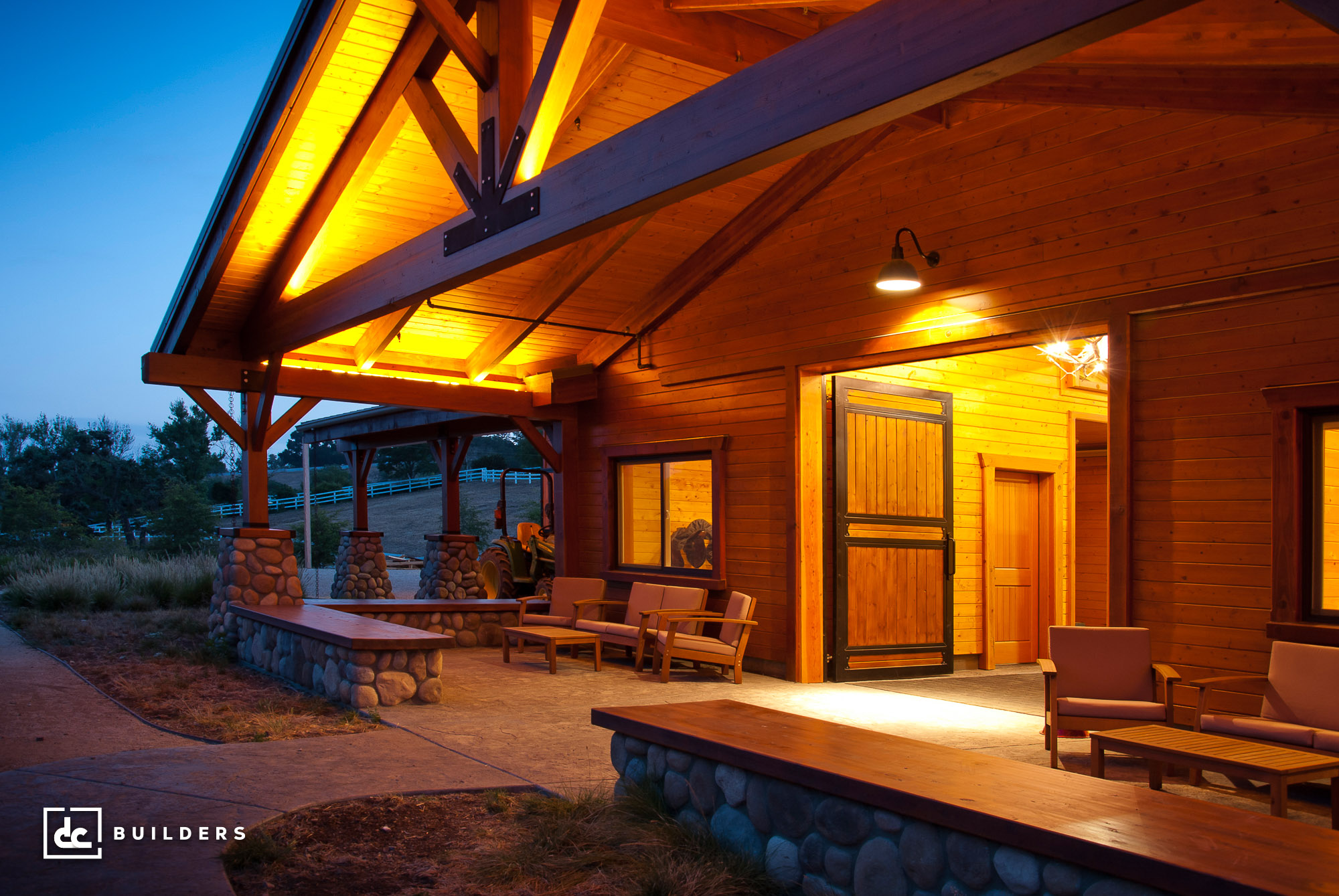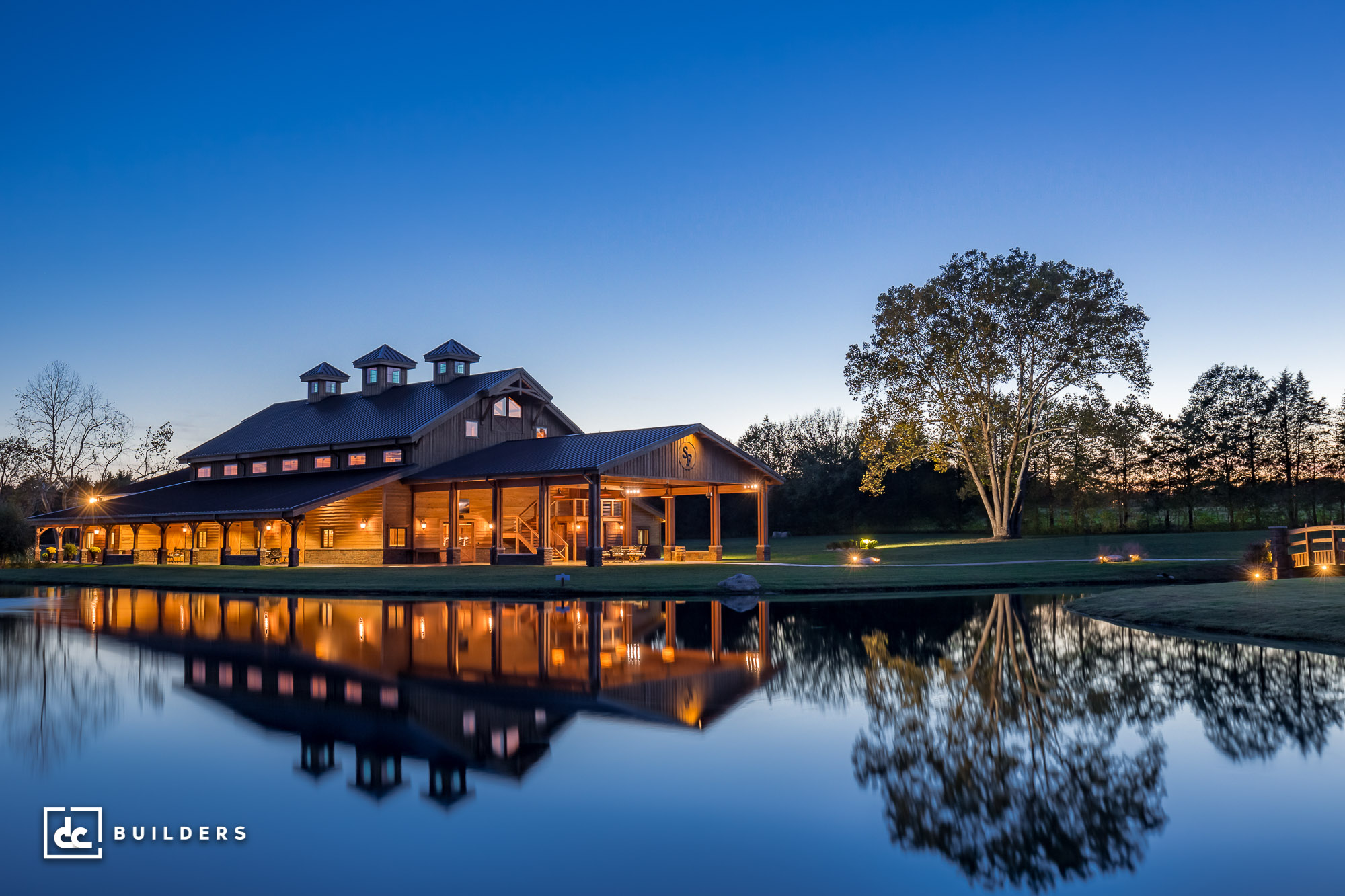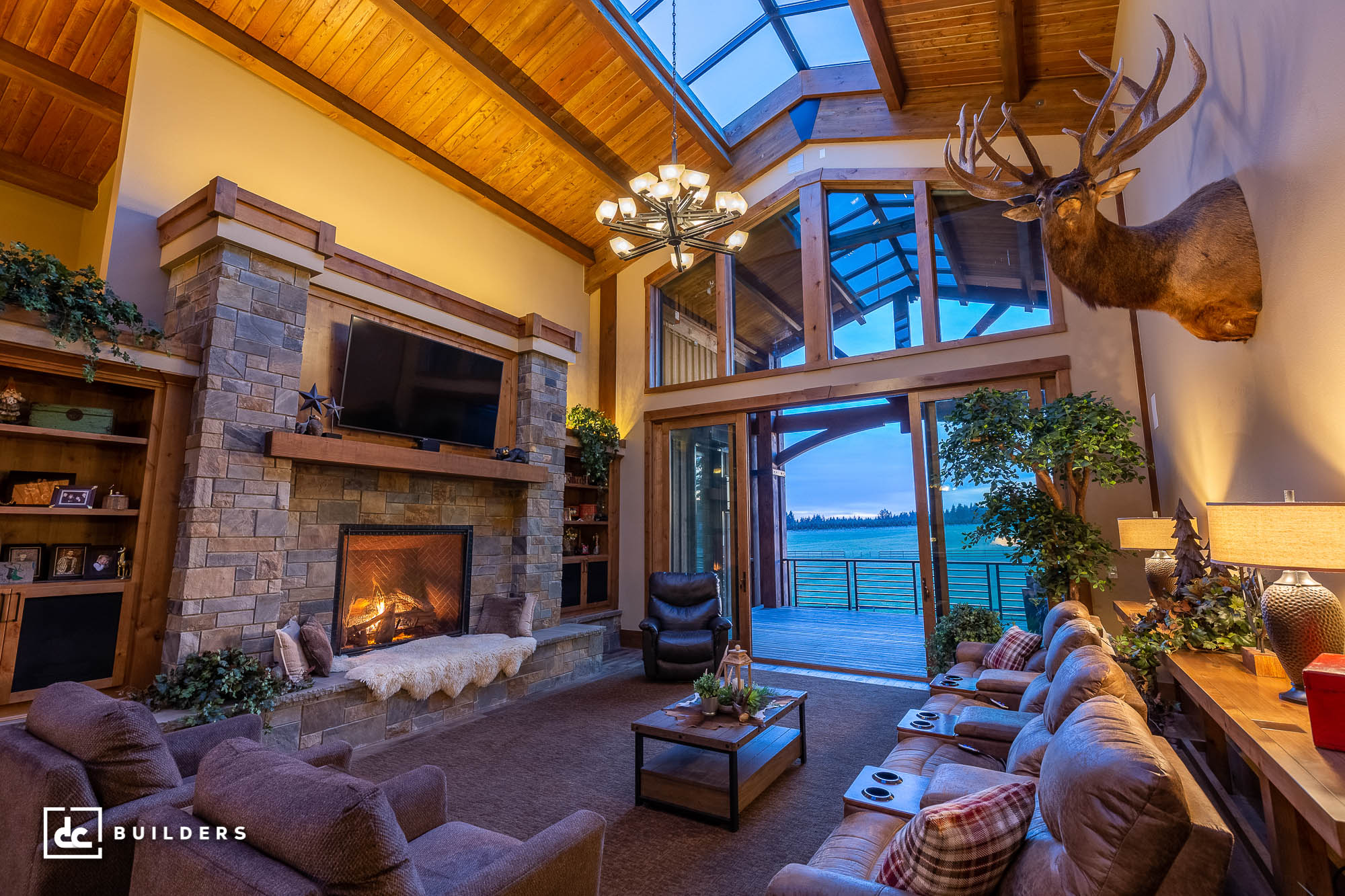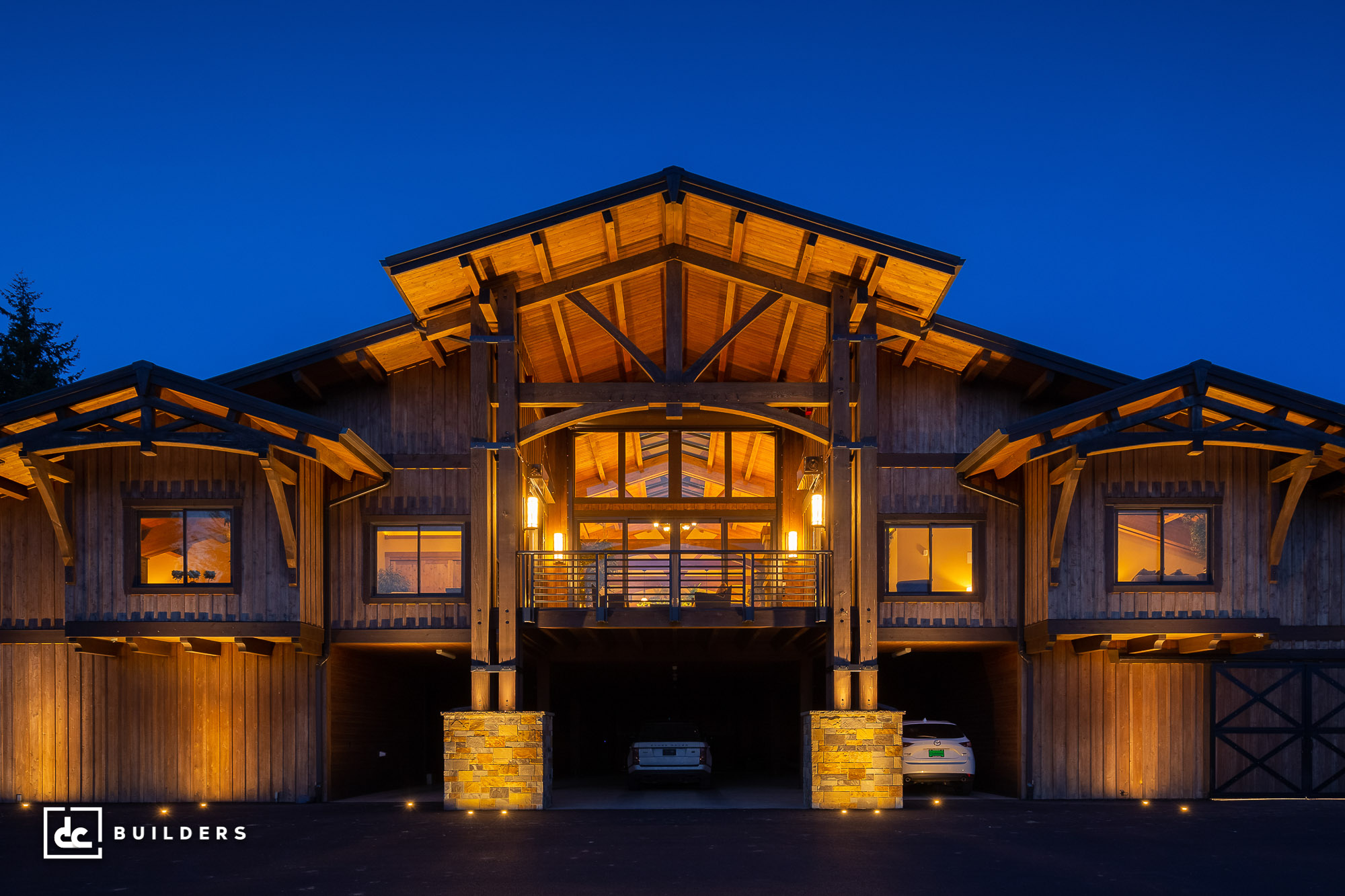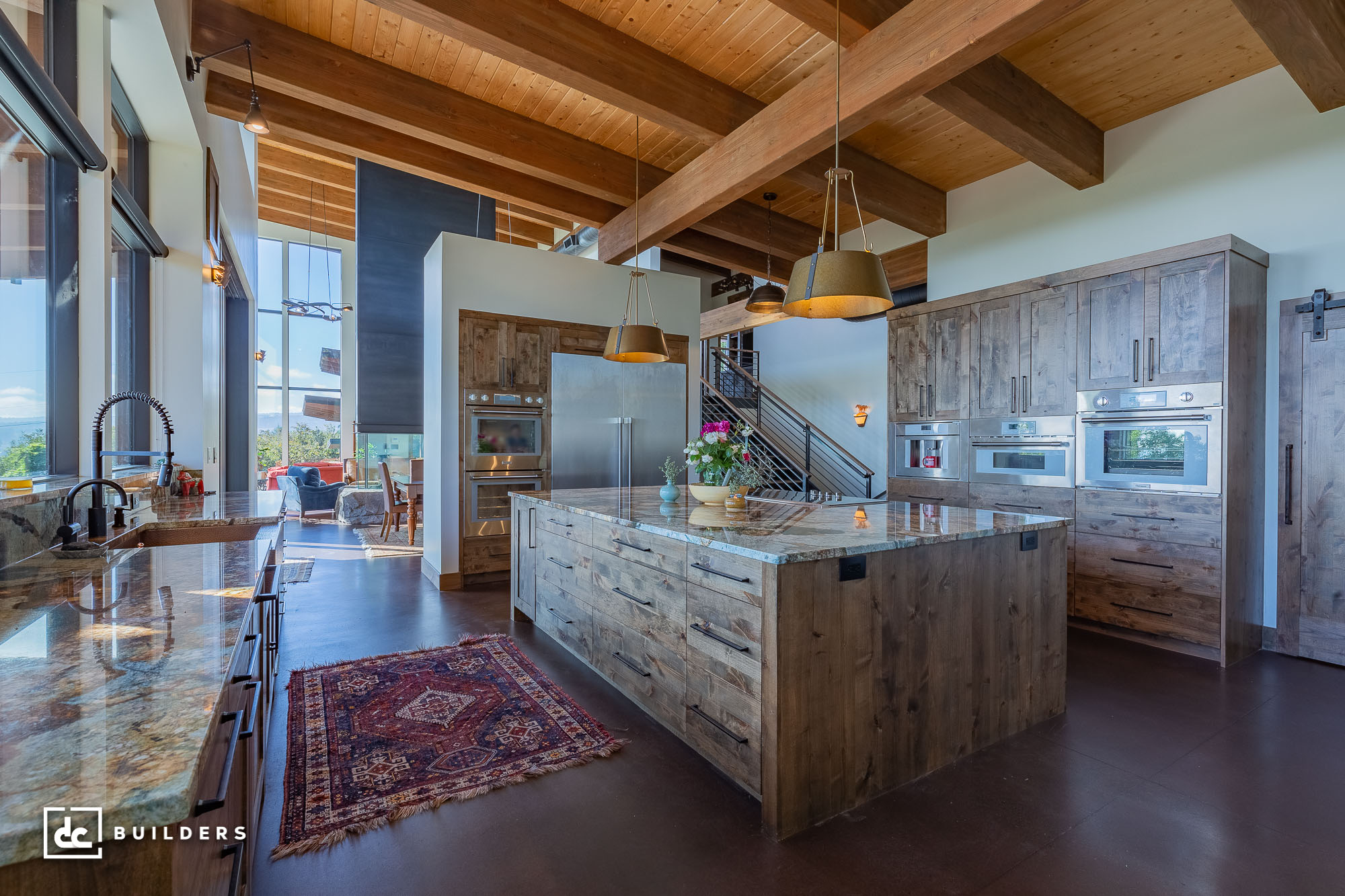 DC Structures is a nationwide leader in post and beam and timber frame building kits. DC Structures offers dozens of pre-engineered building models that come with all the materials needed to assemble your structure, including builder-ready blueprints, framing materials, premium window and door packages, and much more. With their selected building kit, clients have the ability to modify the existing layout according to their needs and personalize their design with high-end options and upgrades. Using state-of-the-art design software and our CNC precision machine, their design plans are then translated into prefabricated building packages that come expertly cut, drilled, and labelled to precision. From there, our craftsmen ship our clients' building packages to their designated job site so clients can start assembling their dream structure with their preferred general contractor.

Despite their difference of approach, DC Builders and DC Structures share a common goal in providing clients with the best experience for their build. We want our clients to feel completely confident in their design and project, which is why we often work together to ensure clients are getting the most out of their partnership with either one of our companies. For example, if a DC Structures' client decides they want to fully customize their building kit, our in-house design team is able to take over the project and transform their existing building model into something completely unique to the client. On the other hand, if a client partners with us for custom design plans and wants to turn their plans into a pre-engineered building package, we work directly with DC Structures to make this a possibility for them. As a result of this partnership, DC Builders and DC Structures are able to offer clients the most comprehensive design and build solutions in the industry and unparalleled builder support throughout the entire process.
If you have any questions for us, don't hesitate to reach out to our team today! We're always happy to answer any questions you may have to help you determine which approach is best for your build.