Everyone has a unique vision for their dream home. While some people envision a residence reminiscent of their favorite vacation getaways, others enjoy the idea of a classic barn-style home completely tailored to their hobbies and interests. With a custom home design from DC Builders, the possibilities are endless. From Craftsman-style homes to ultra-modern heavy timber residences, we've crafted countless custom homes that feature highly personalized floor plans and exteriors to match for clients across the nation. No matter your vision, our experienced designers will help you transform your design ideas into a one-of-a-kind residence that is unmistakably yours.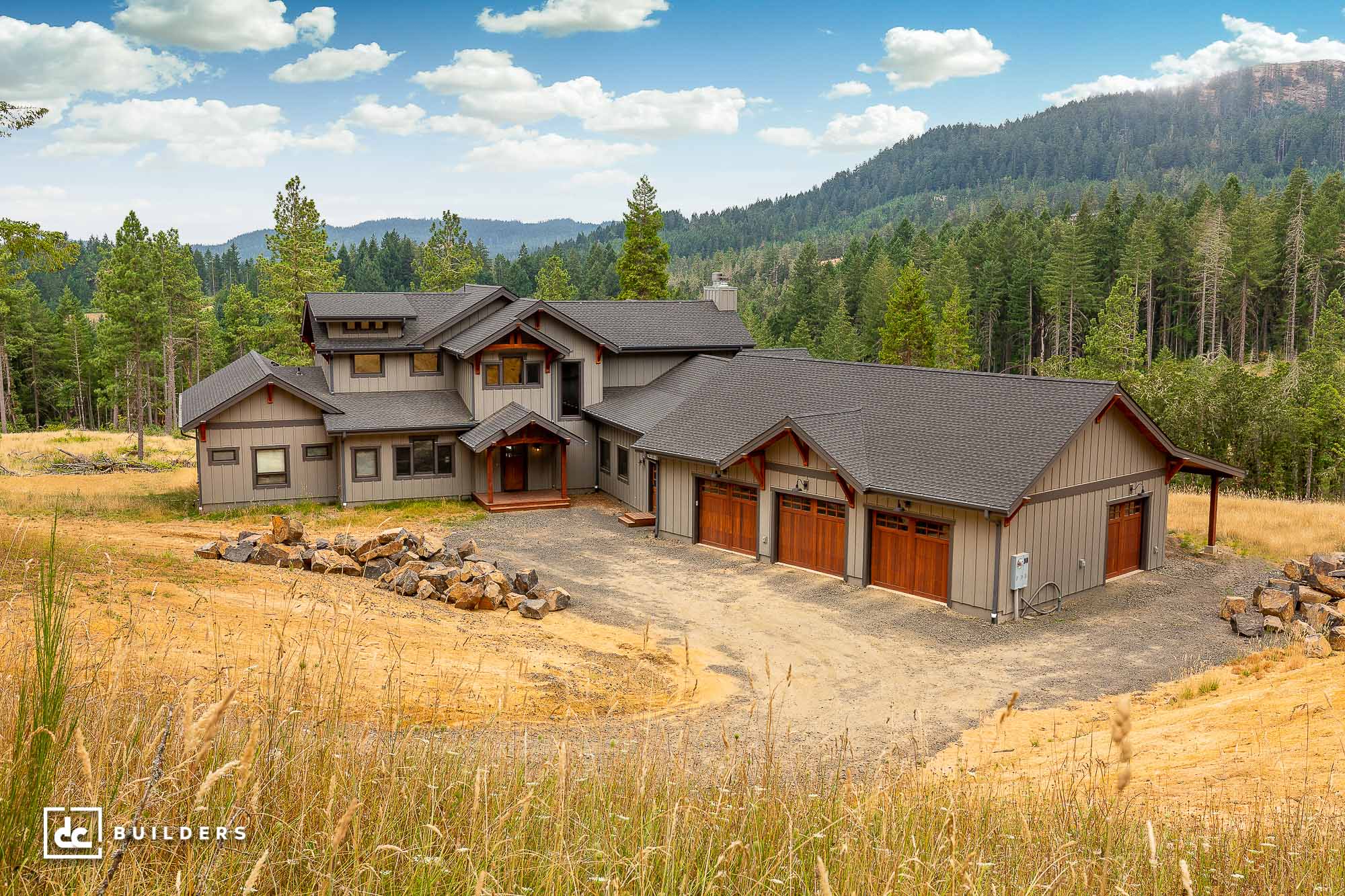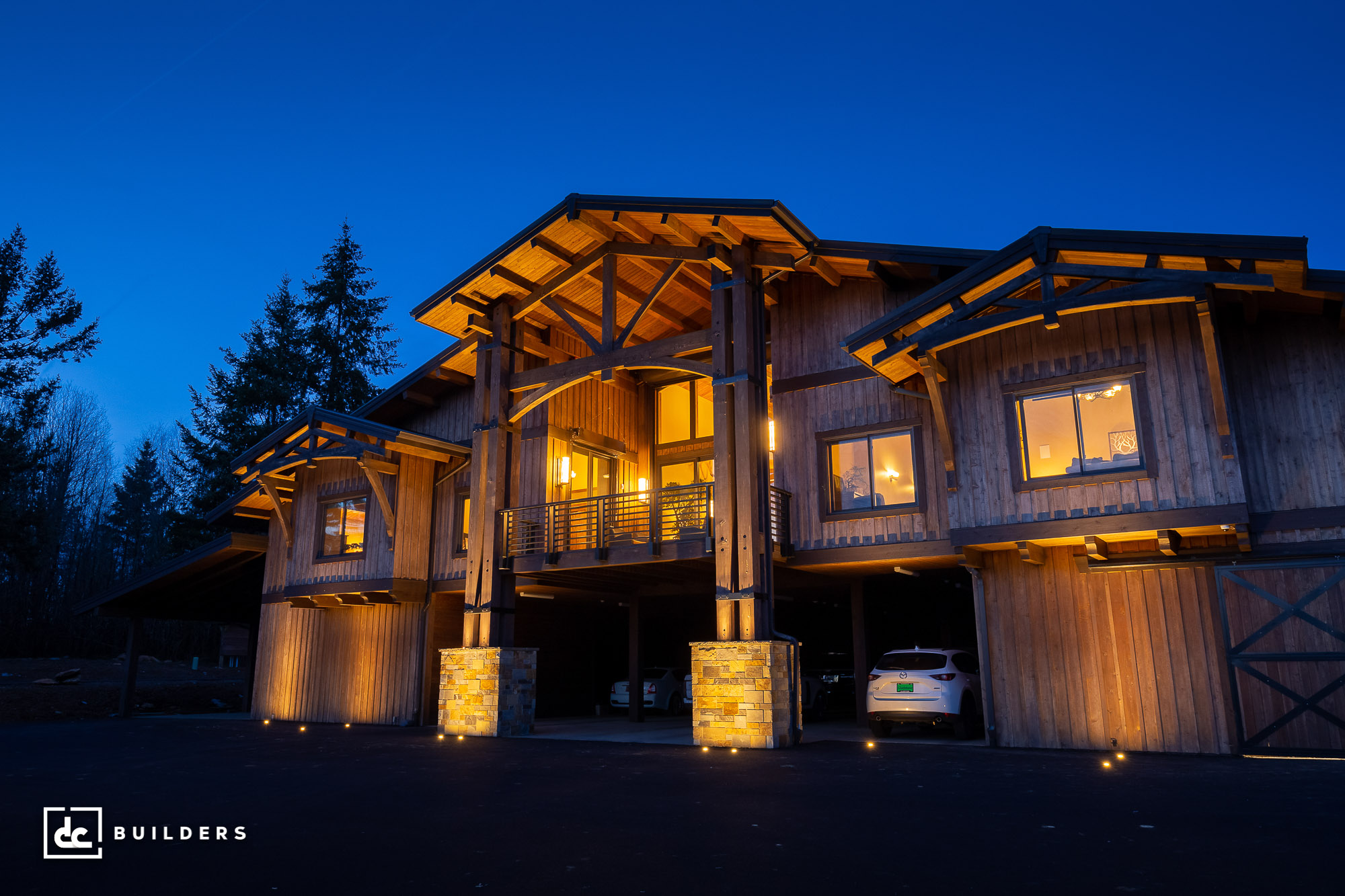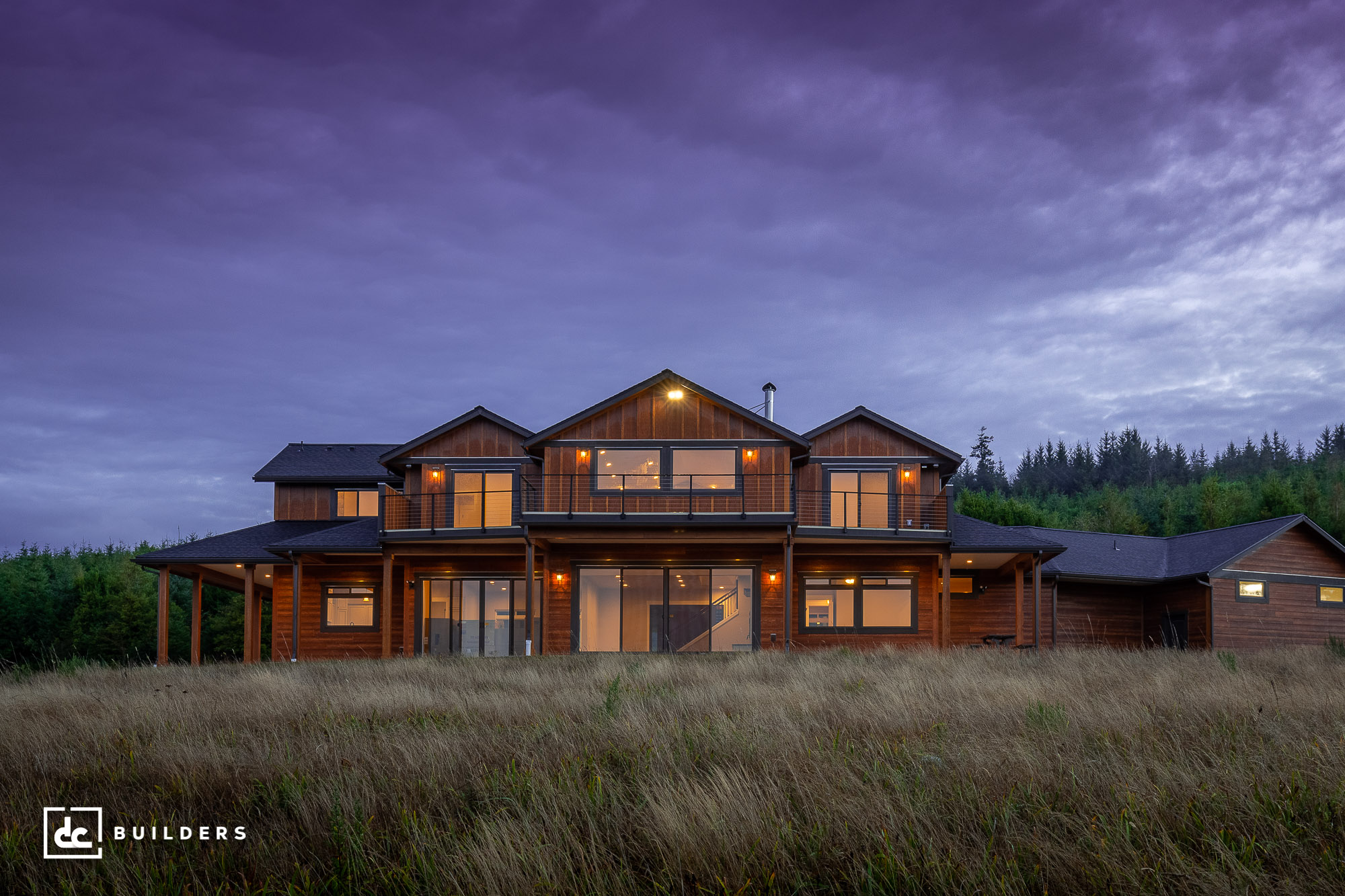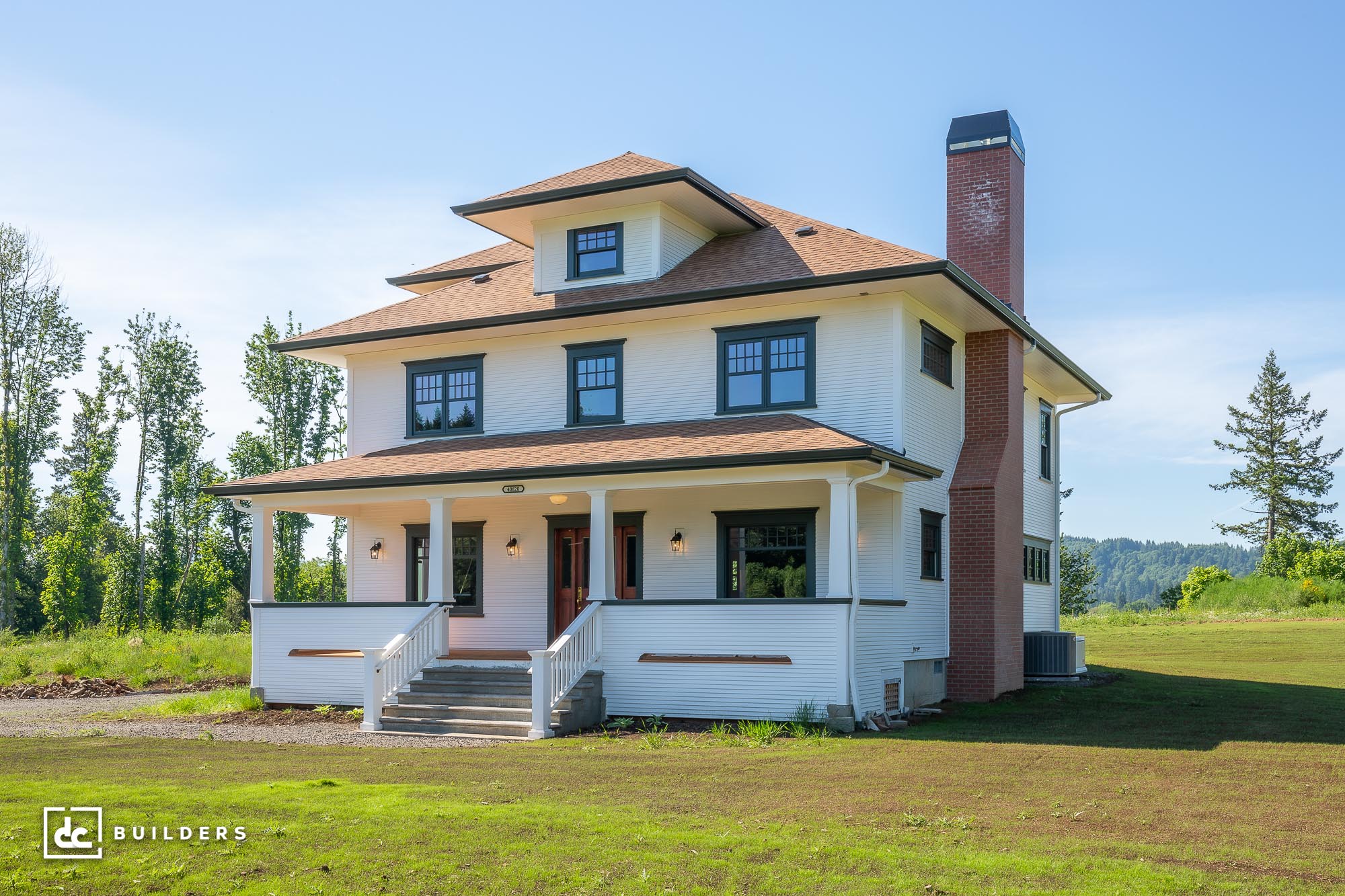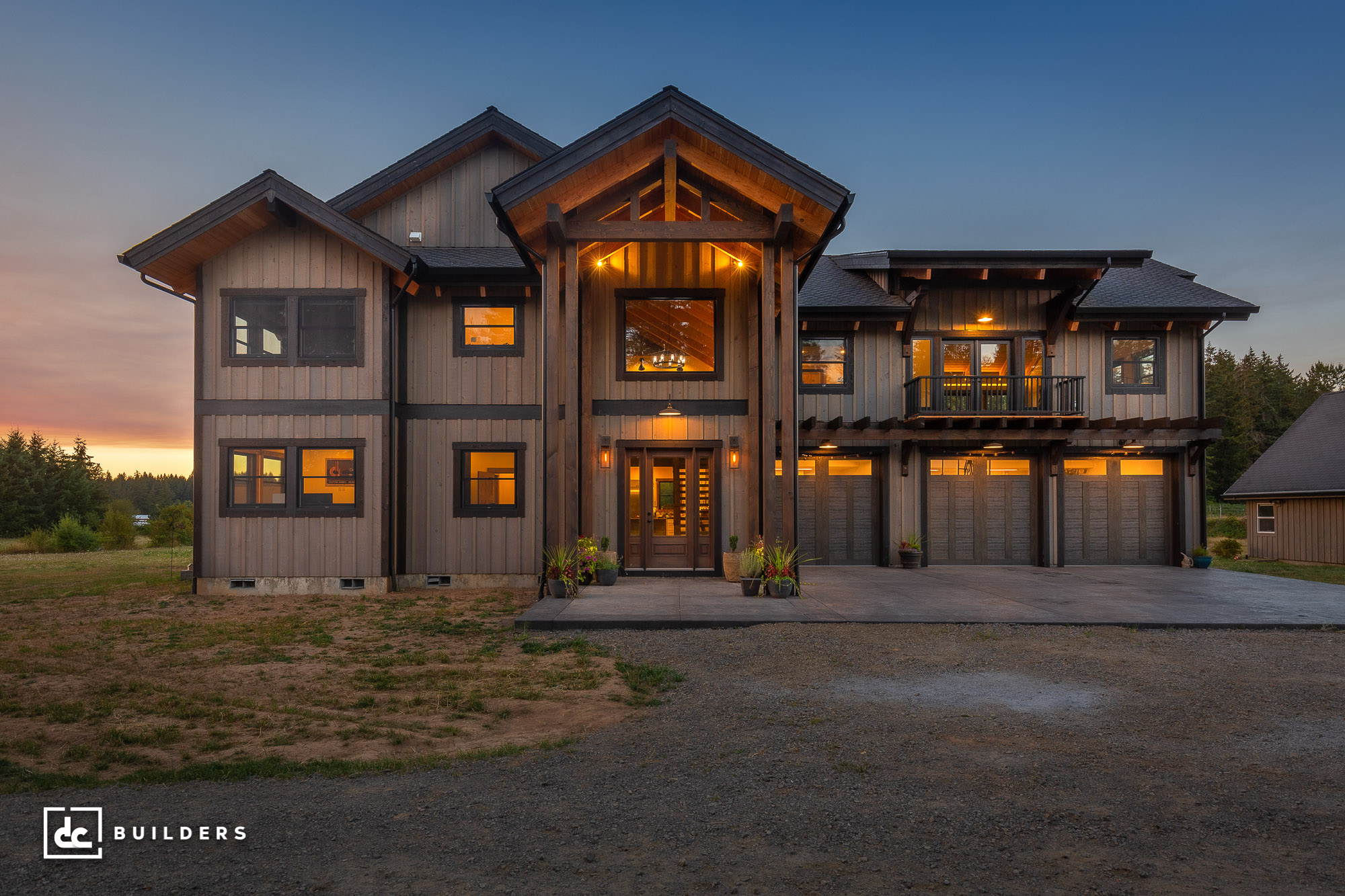 When the time comes to design your dream home, it's important to partner with a custom home builder who understands your needs. At DC Builders, we pride ourselves on providing our clients with a streamlined design process that gives them complete control of their project without any of the associated headaches. Using industry-leading design software, our in-house design team will work closely with you to craft a 3D building model that you can explore and modify in real-time. We'll also ensure your design is exactly as you imagined by carefully reviewing every detail of your design with you before sending your approved plans to our engineering partners. Needing some design inspiration before you get started? Take a look at our portfolio to see what our clients did with their custom home designs!
DESIGN & MANAGE YOUR

PROJECT FROM ANYWHERE
It's no secret that DC Builders is at the forefront of innovation in the design and construction industry. Over the years, our investments in new technologies have allowed us to provide services that no other custom home builder can compete with, including the ability to design and manage your project from anywhere. With our live meeting technologies, our experienced designers can connect with you to review and modify your design plans, no matter where you are at the time. Using our virtual reality software, you can also enjoy 3D walkthroughs of your building model to ensure your design perfectly aligns with your vision. To top it off, we'll also set you up with an account on our cloud-based project management platform where you can access your project documents, construction schedule, and job site photos at any time and on any device. At DC Builders, we want you to love your building process and are proud to provide you with the tools and technologies that make it as enjoyable as possible.
CUSTOM DESIGN & BUILD
SOLUTIONS FOR YOUR PROJECT
Whether you're looking for design plans only or a complete design and build solution, we're happy to help you achieve your vision in any way we can. With our customized approaches, you can decide what you need from our team and how we can be of service.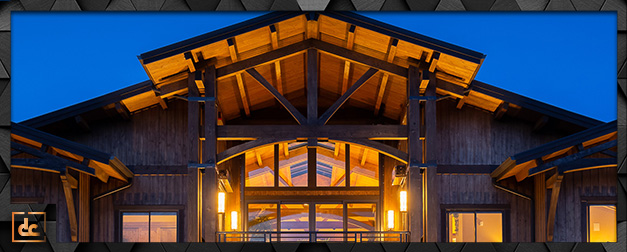 TIMBER FRAME AND
POST & BEAM
Whether you're looking for a timber frame pavilion for your outdoor space or a classic barn-style heavy timber residence, DC Builders offers the expertise needed to deliver the perfect heavy timber solution for you.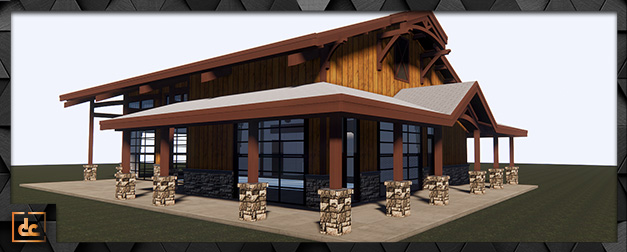 With our custom design option, you can collaborate with our in-house design team to create the home of your dreams. Once you've approved your design, we'll coordinate with our engineering partners to ensure your plans comply with local building codes before stamping and mailing them back to you.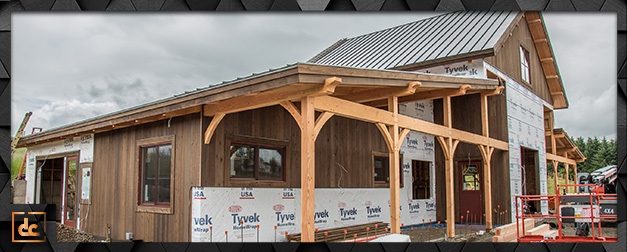 As your general contractor, DC Builders will oversee the entirety of your project, coordinating job site scheduling, cost estimation, material procurement, subcontractor selection, permit acquisition, and everything else needed to successfully complete your build. Our general contracting services are only offered in California, Oregon, and Washington.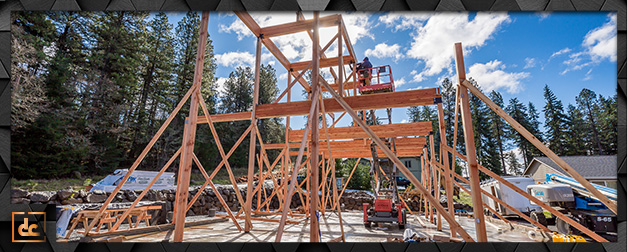 FRAMING & INSTALLATION
SERVICES
Looking for the best and most experienced crew to frame your structure? We've got you covered! Our framing crew is the most trusted team to construct the frame of our unique heavy timber structures and are well-known for getting the job done in record time.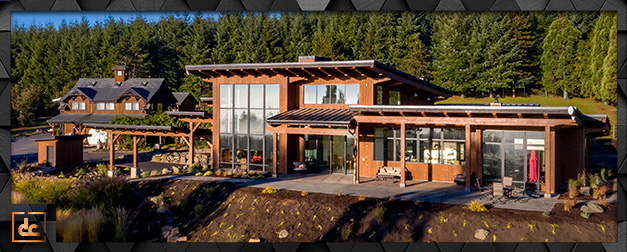 DC Builders offers nearly two decades' experience in crafting custom homes in the Pacific Northwest. Take advantage of our mill-direct relationships, materials suppliers, in-house design team, skilled building crews, and off-site manufacturing facility to build your dream luxury home here in Oregon.

DC Builders is known as a nationwide leader in the design and construction of custom heavy timber, hybrid, and conventionally framed structures. From classic barn-style residences in California to equestrian estates in North Carolina, we've designed dozens of custom homes for clients nationwide. Something we hear repeatedly from clients is how impressed they are with the quality of their experience, whether that be the quality of our craftsmanship or our exceptional customer service. This commitment to providing our clients with the best services and materials for their custom build is what sets us apart from our competitors and keeps our clients coming back to us with new and exciting projects. Whether you're looking for a family residence or something completely unique to your taste, our talented team can help you craft anything you envision for your build, no matter the task at hand.

WHAT TO LOOK FOR
WHEN BUYING LAND
Before purchasing property for your custom build, it's important to know what to look for in vacant land. For starters, you'll want to ensure your lot is buildable, or won't cost you more to prepare for construction than the building process itself. While it may be tempting to purchase a cheaper site in your dream location, the reality is that there could be a number of hidden expenses involved that would inevitably bring more headaches. This includes the cost of setting up utilities, conducting land surveys, and purchasing title insurance. Most importantly though, and before purchasing any piece of land, you'll want to be sure your property is zoned for residential use and you're aware of any ordinances or deed restrictions that might complicate your build. Since everything you build requires a permit, you'll also want to consider what permits you'll need for your specific design, including permits for building ADUs or detached garages on your property. That said, purchasing land is an exciting first step in your building process and should be a worthwhile investment that grows in value overtime.
WHY YOU SHOULDN'T
RENOVATE AN EXISTING HOME
Fixing up an existing home can be a rewarding challenge for many homeowners, but one that also comes with an expensive price tag. In fact, HomeAdvisor estimates that renovating a home costs $10 to $60 per square foot on average, with the possibility of spending up to $150 per square foot for more high-end renovations. For a 2,400 sq. ft. home, that means renovations can cost up to $360,000 for a full home makeover. Instead of spending hundreds of thousands of dollars in renovation costs, consider the benefits of designing an entirely new home from scratch with everything you want and need included. With a custom home design from DC Builders, you could have the home you always dreamed of in a matter of months and all within reach of your budget.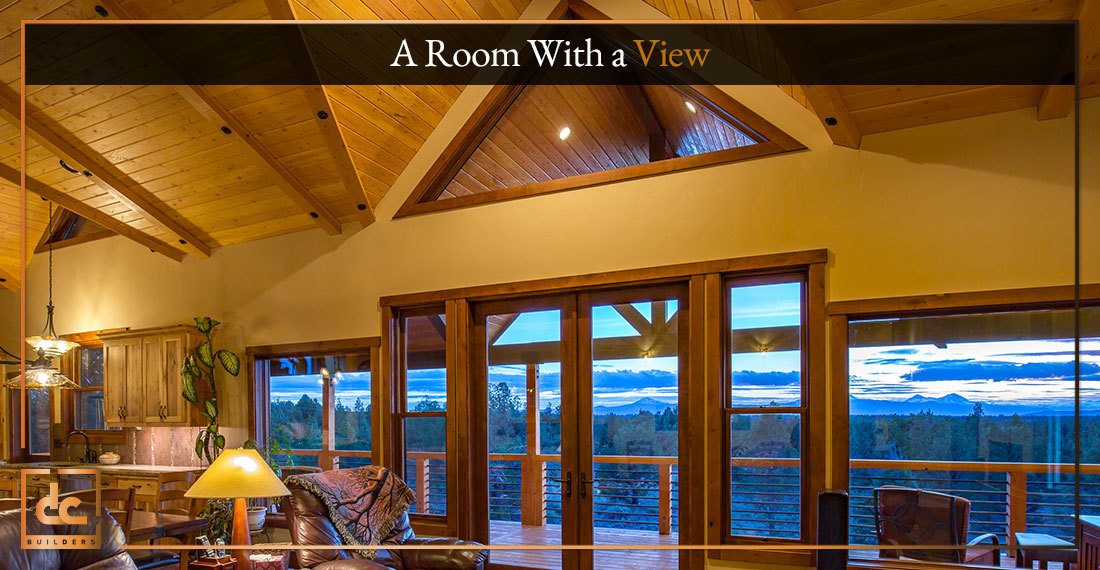 LET THERE BE LIGHT
PLANNING FOR A WINDOW WALL
When added to the design of one's home, window walls enhance the overall beauty of your living space by providing stunning views of the surrounding property and improving the natural lighting in your structure. While window walls are always a great investment for homebuyers, it's important to consider where you should place your window walls to maximize efficiency and security. This blog post seeks to inform readers on what they should consider before incorporating window walls into their custom home design.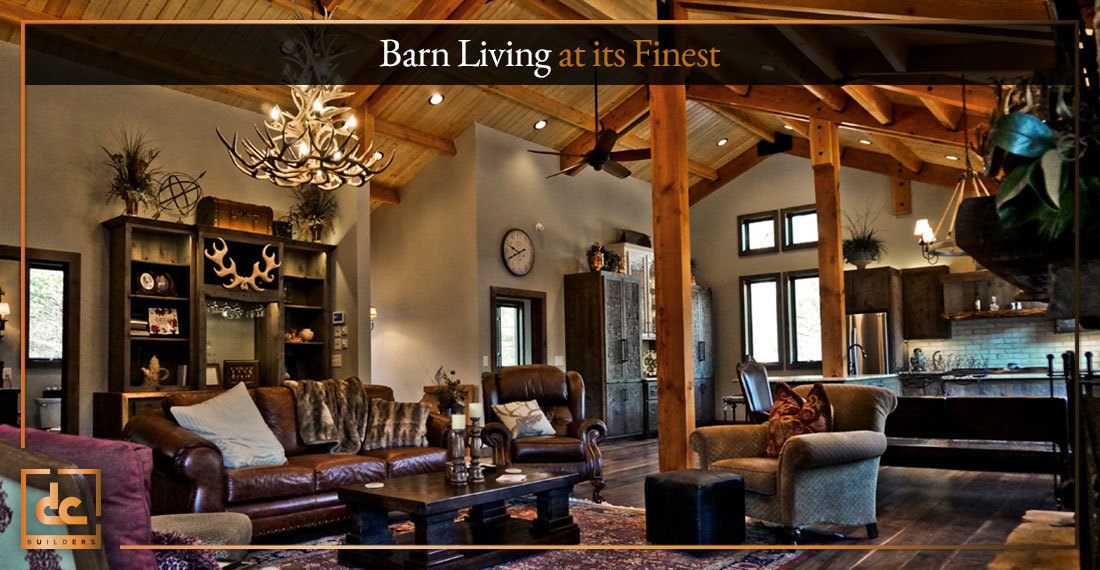 BARN LIVING:
YAY OR NEIGH?
In recent years, barn-style homes have seen a massive surge in popularity–and it's not hard to see why. With barn-style living, people can enjoy a timeless home designed with plenty of rustic style and modern amenities geared toward their individual needs. If you're considering investing in a custom barn design, be sure to check out this blog post detailing the benefits of building a barn-style home on your property.