The days of black-tie weddings set in churches and hotel ballrooms are becoming a thing of the past. Instead, millions of Americans are choosing to celebrate their big day in wedding and event venues designed to resemble classic American barns–otherwise known as wedding barns. At DC Builders, we've designed dozens of beautiful wedding barns for clients across the nation, each with a customized floor plan perfect for any special occasion. No matter the scope and scale of your project, our in-house design team can help you craft a one-of-a-kind wedding and event venue that is guaranteed to leave a lasting impression on your clients and their guests.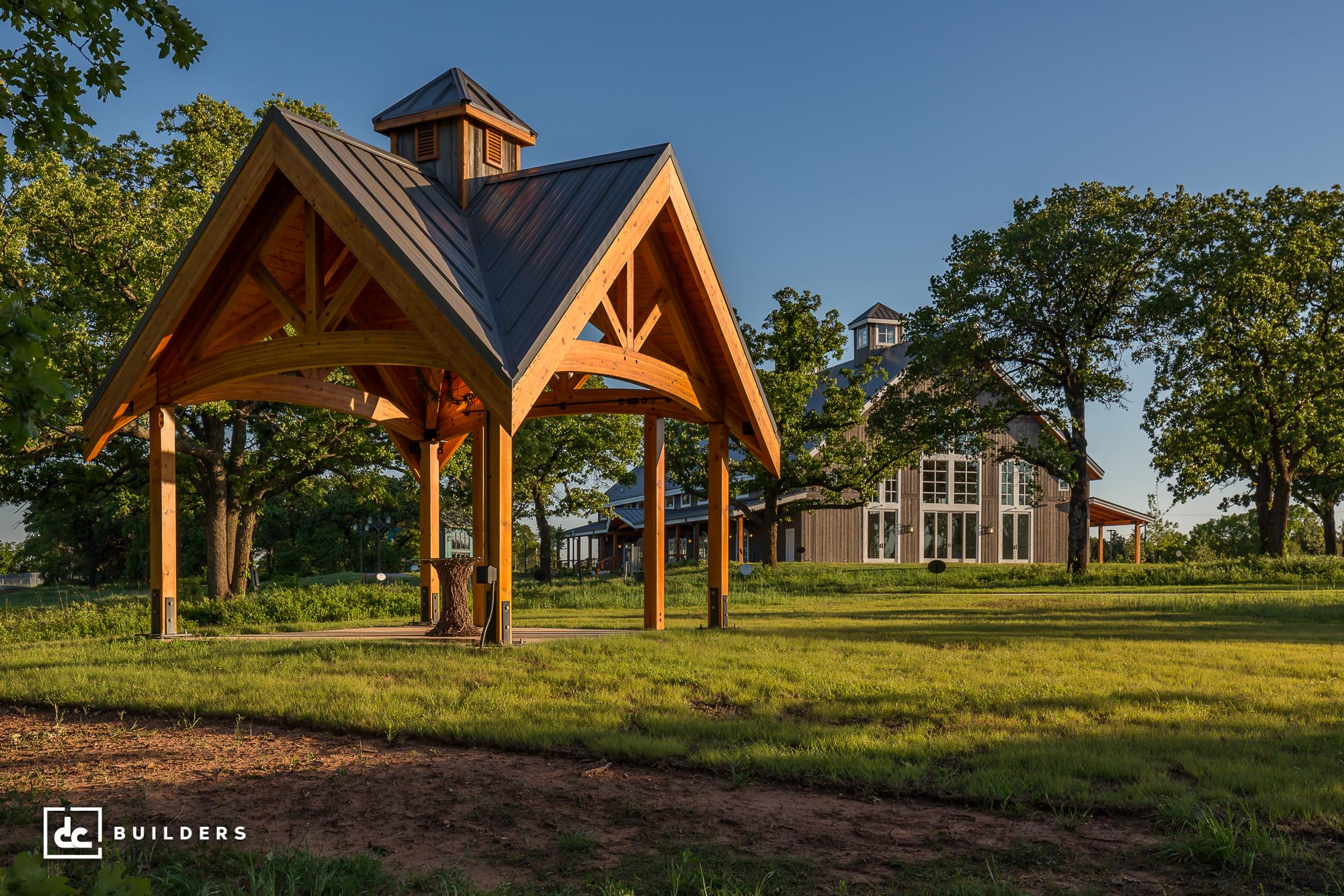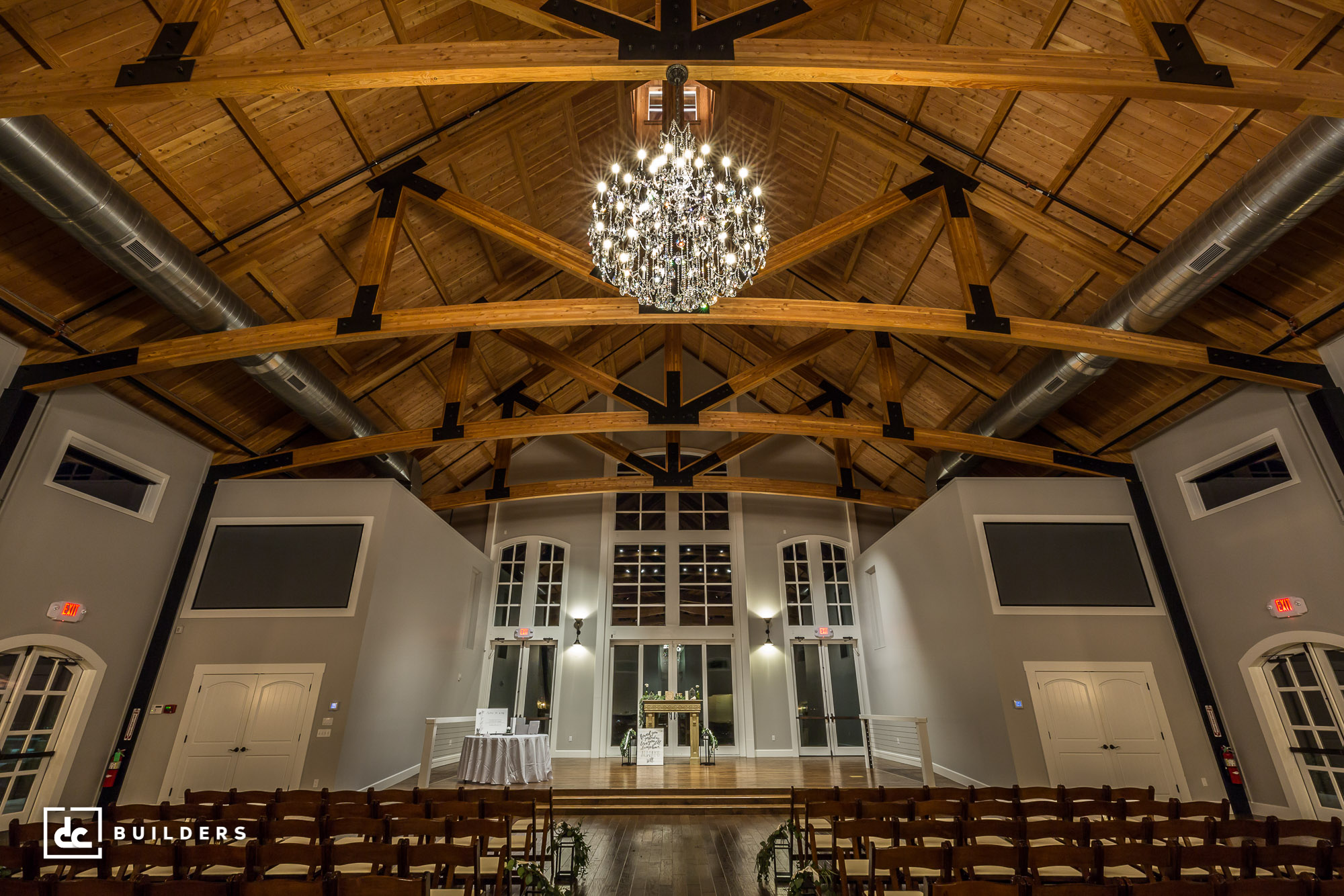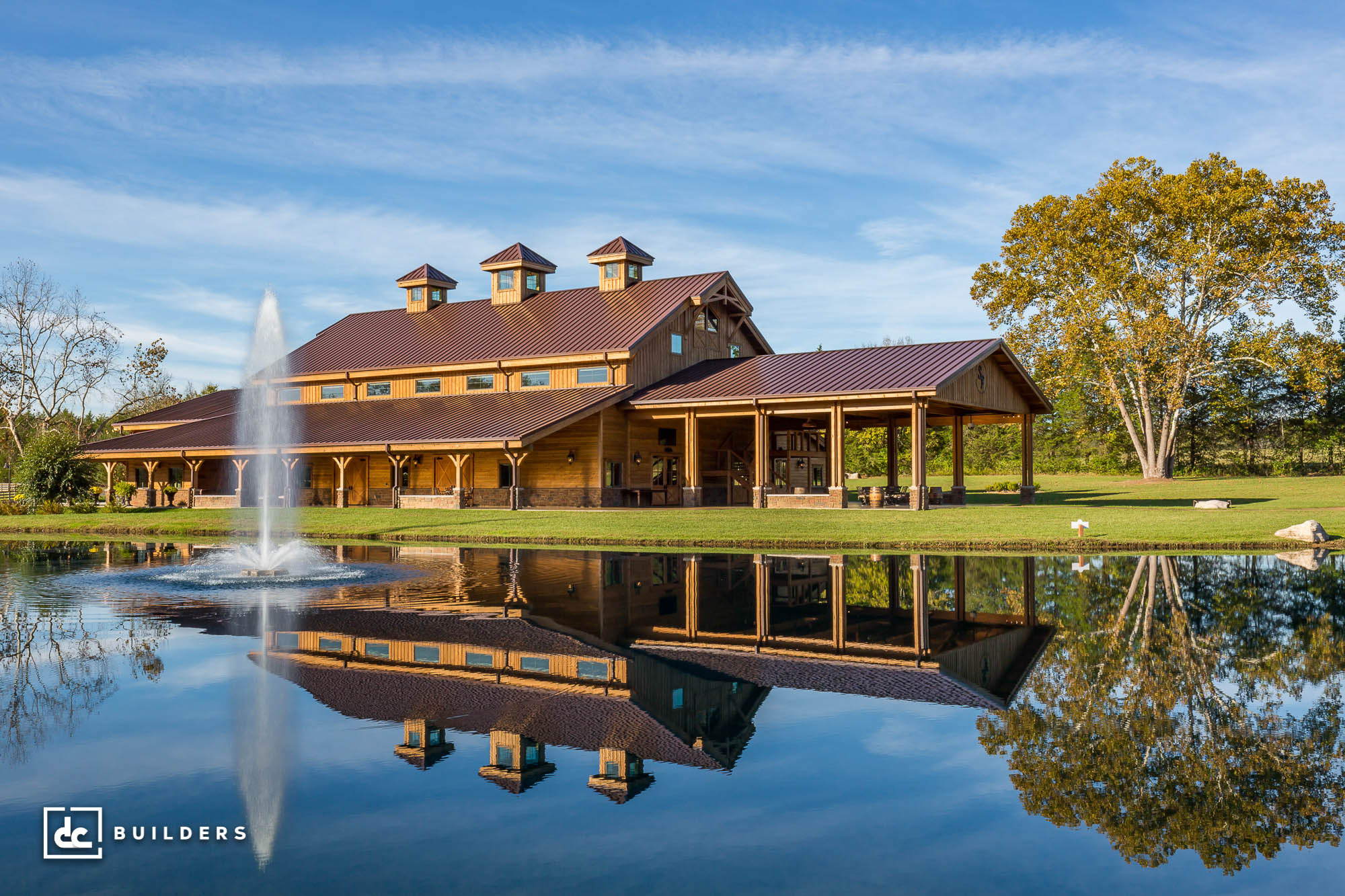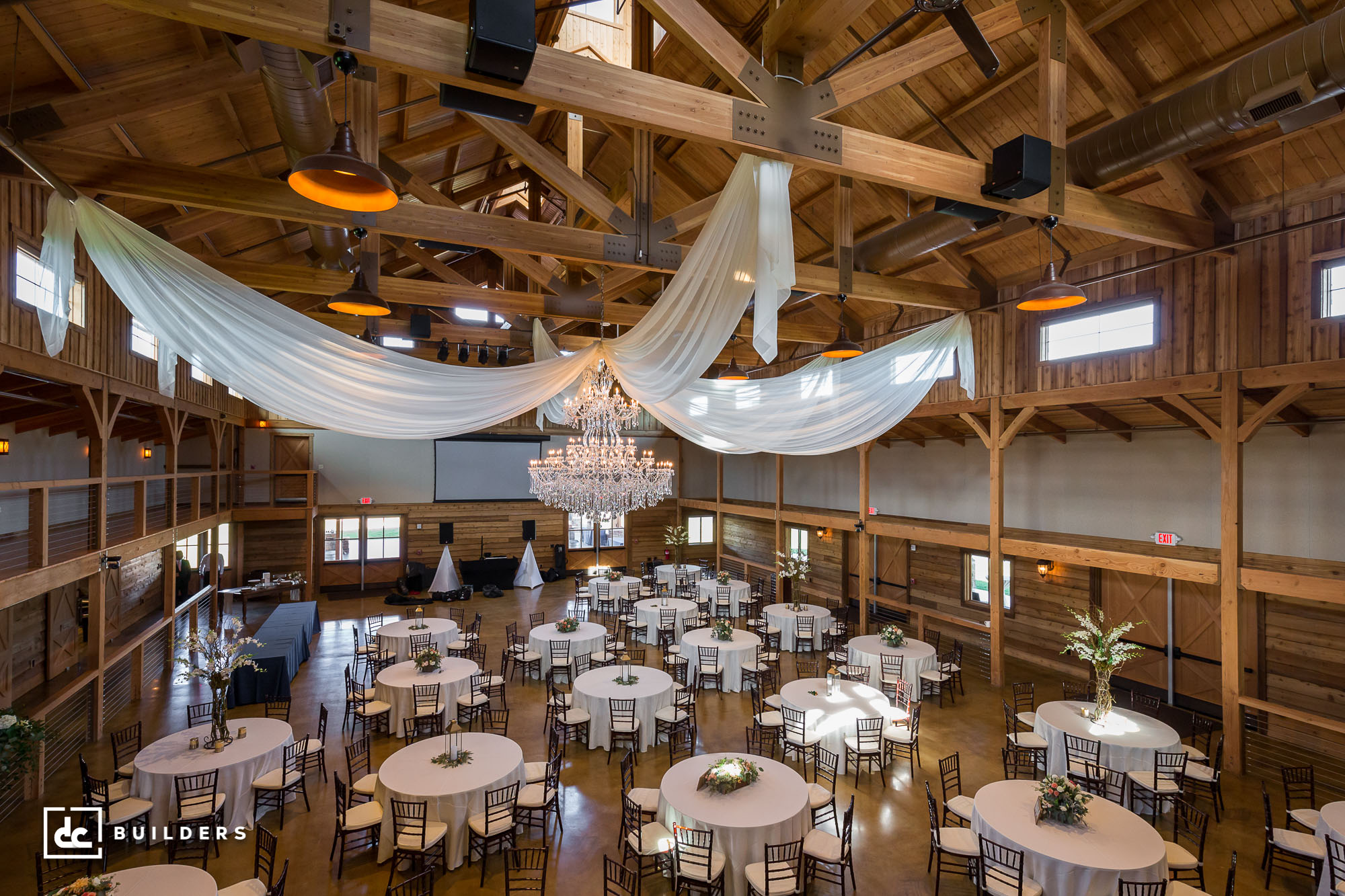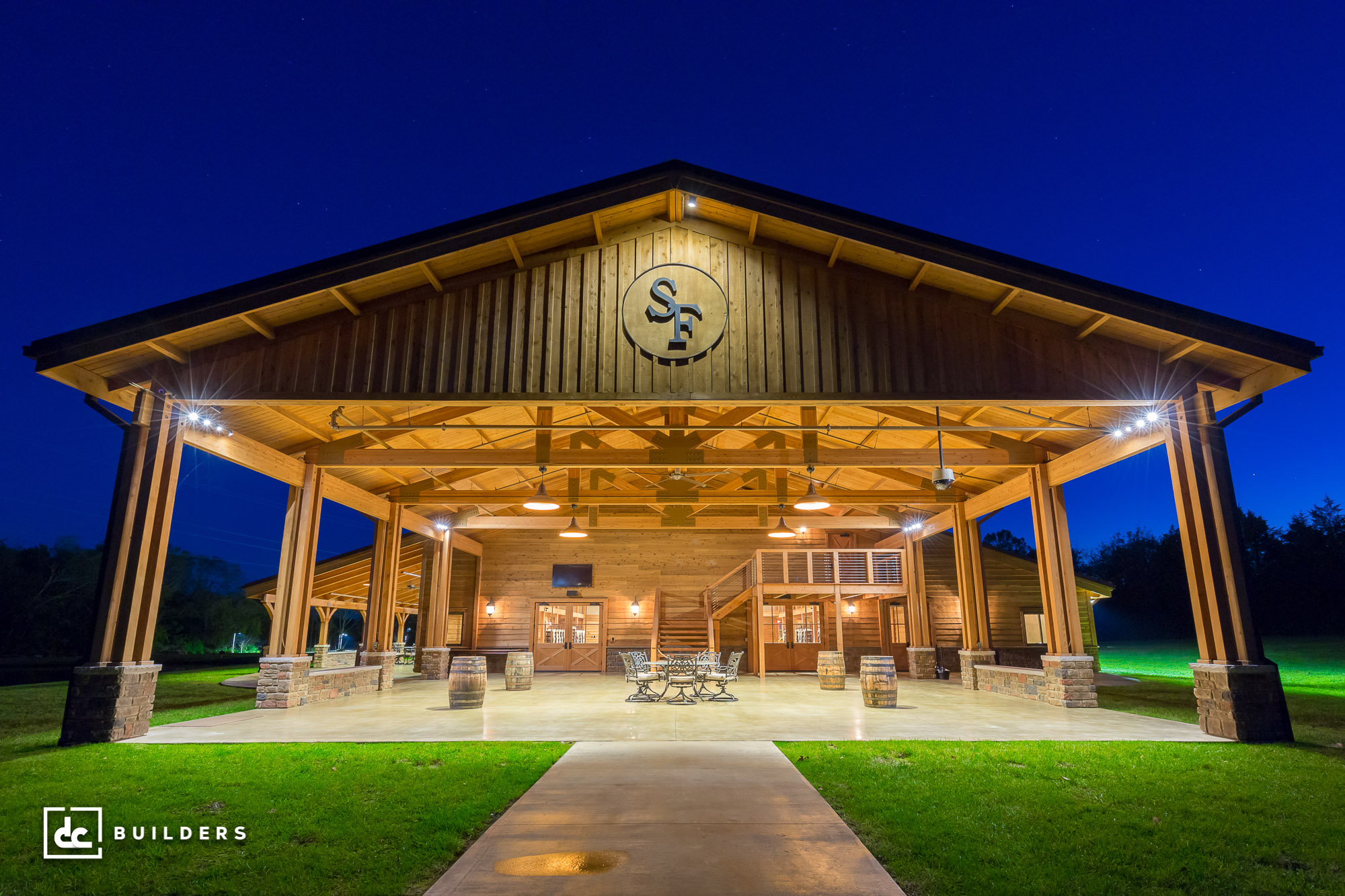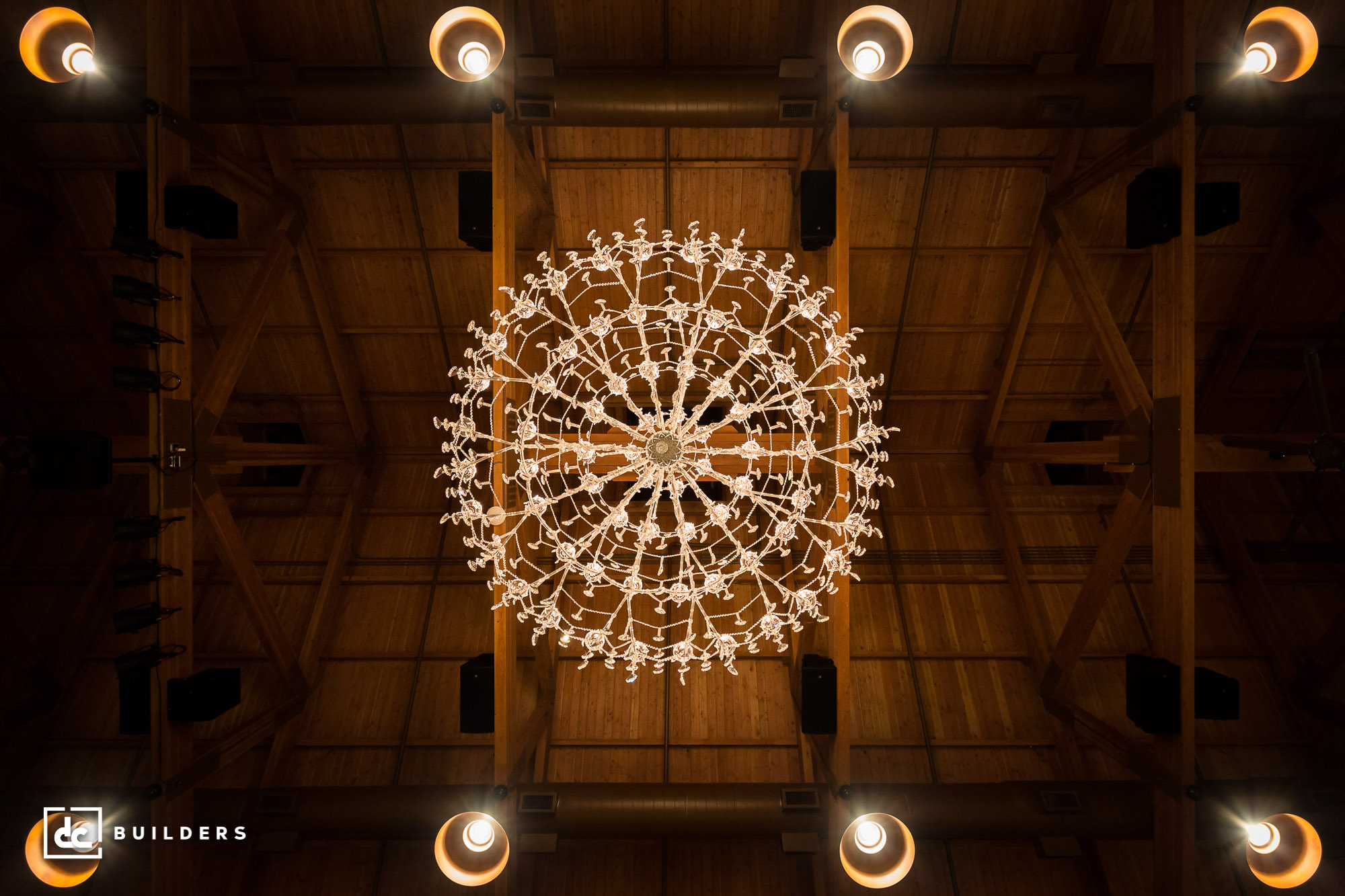 TRANSFORM YOUR VISION INTO A
ONE-OF-A-KIND WEDDING BARN
When partnering with DC Builders, you have the ability to transform your unique design ideas into a wedding barn that perfectly matches your vision. Whether you're looking for an intimate reception venue or an all-inclusive barn design with a magnificent main hall, our experienced designers will work one-on-one with you to craft a heavy timber structure that you and your clients will love. Our portfolio of wedding barn projects is just a starting point. We want to learn about your vision so our team can design a stunning wedding and event venue that's uniquely yours!
DESIGN & MANAGE YOUR

PROJECT FROM ANYWHERE
As an innovative leader in our industry, we're constantly looking for new ways to streamline our process and enhance our overall client experience. One of the ways we're elevating our client services is by giving clients the ability to design and manage their project from the comfort of their home. Using industry-leading design software and live meeting tools, our in-house design team will collaborate with you to create a design that perfectly suits your needs. You can even explore 3D walkthroughs of your building model and experience live updates to your windows, doors, and more using our virtual reality software. Our clients can also track the progress of their custom build using our cloud-based project management platform, which gives them 24/7, real-time access to their design plans, job site photos, construction schedule, and much more. With DC Builders, building your dream wedding and event venue has never been easier or more convenient.
CUSTOM DESIGN & BUILD SOLUTIONS
FOR EVERY CLIENT
We understand that every client is different and requires a personalized approach to their project, which is why we offer flexible design and build solutions tailored to meet your unique needs.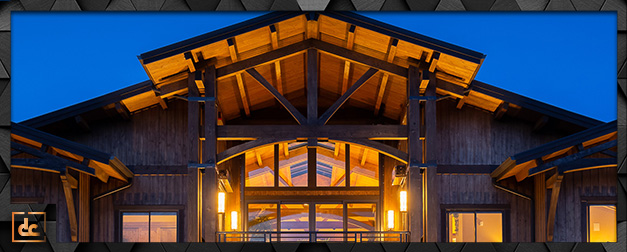 TIMBER FRAME AND
POST & BEAM
When designed in the method of timber framing or post and beam construction, wedding barns boast dramatic interiors with exposed structural beams and soaring ceilings that add to the magic of one's special day. Whether you're looking for a timber frame pavilion designed for outdoor ceremonies or a complete timber frame or post and beam building, we'll help you build a wedding venue that stuns in every aspect.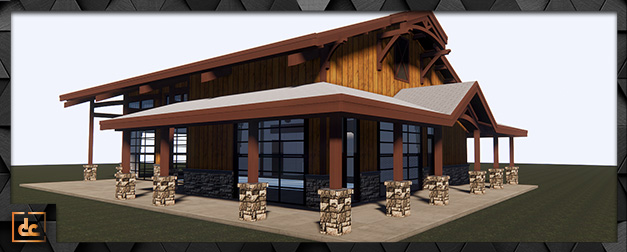 Our custom design option is perfect for clients seeking personalized design plans for their wedding venue project. Once approved, our engineering partner—licensed in all 50 states—and our designers will review and stamp your plans after ensuring compliance with your local building codes.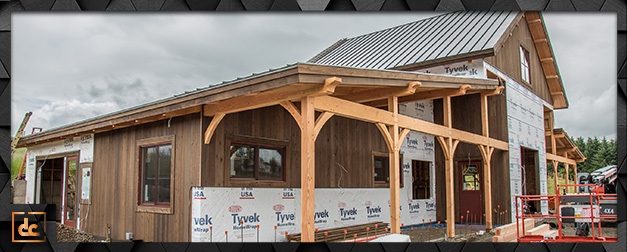 As your general contractor, we'll manage the day-to-day of your job site and act as your primary contact for everything related to your build. We'll also coordinate job site scheduling, cost estimation, material procurement, subcontractor selection, permit acquisition, and everything else needed to successfully complete your project. Our general contracting services are only available in California, Oregon, and Washington.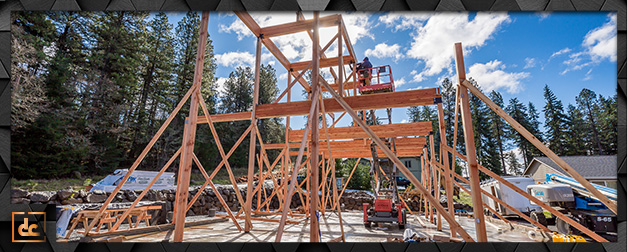 Our framing crew is the fastest and most trusted team to frame our unique heavy timber structures. If you're looking for the most experienced team to complete the heavy timber framing, conventional framing, all-wall sheathing, and more for your project, consider investing in our framing and installation services for your custom build.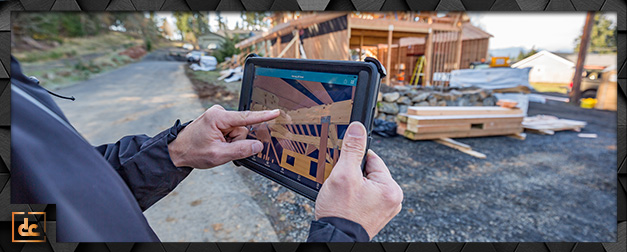 Headquartered in Portland, Oregon, DC Builders offers nearly two decades' experience in designing and building custom homes in the Pacific Northwest. Leverage our relationships with the region's top mill-direct suppliers and materials partners, as well as our talented in-house design team, building crews, and off-site manufacturing facility to create your dream luxury home.

With nearly two decades' experience in designing and producing custom structures across the nation, DC Builders has earned a reputation as a leading design and construction firm for heavy timber, hybrid, and conventionally framed structures. From barn-style residences in California to all-encompassing wedding barns in Tennessee, we've designed countless custom buildings that serve every function imaginable for clients all over the country. We use only the finest lumber sourced from our mill-direct connections in the Pacific Northwest, a difference in quality that you can see and feel in your space. No other wedding barn builder offers the level of expertise and customer service we provide throughout the design and construction process. When you partner with DC Builders, you can rest easy knowing your project is in the very best hands with our experienced team.

THE ADVANTAGES OF HEAVY TIMBER
CONSTRUCTION IN WEDDING BARNS
When designed in the reliable method of heavy timber construction, our wedding barns stand out above the rest. Heavy timber construction relies on select structural grade lumber to create dramatic, wide-open interiors with high ceilings, allowing our team to design stunning reception and ceremony areas that are certain to impress any guest. Since heavy timber structures have no interior load-bearing walls, you have the ability to create a floor plan completely customized to your vision. With the structure's frame left exposed, you can also expect that your wedding barn interior will reflect our superior craftsmanship and speak to the unparalleled quality of our heavy timbers.
THINKING OF OPENING A WEDDING VENUE?
HERE'S WHAT YOU NEED TO CONSIDER FIRST
With the average wedding costing $32,329, it's easy to see why more and more wedding venues are popping up across the country. However, as competition increases, it's important for property owners to consider a few factors before deciding to build their very own wedding venue. First and foremost, look at your competitors in the area you plan to build–how many wedding venues are nearby? Do they offer the same experience you hope to offer? Strategize ways to differentiate yourself from local competition so clients are more likely to book your venue over another in the region. You'll also want to determine your financing in advance, as you'll want to be sure your wedding venue isn't costing you more than it's paying you. Lastly, marketing is everything when it comes to owning a wedding venue. Getting on a venue directory website is a great first step but being active on social media is an essential marketing tool for any modern day wedding venue owner.