Designing public spaces with wood as a structural or finish material has a profoundly positive impact on our health and well-being. In fact, research shows that people working or living in environments designed with wood exhibit reduced stress, better concentration, and increased happiness, making heavy timber buildings the perfect setting for offices, schools, restaurants, and more. At DC Builders, we're known for crafting heavy timber commercial buildings that are not only beautiful but beneficial by design for our clients and their visitors. From wineries to athletic facilities and community centers, we've designed commercial buildings of all types and uses for clients across the nation and can easily help you create the perfect building for your business.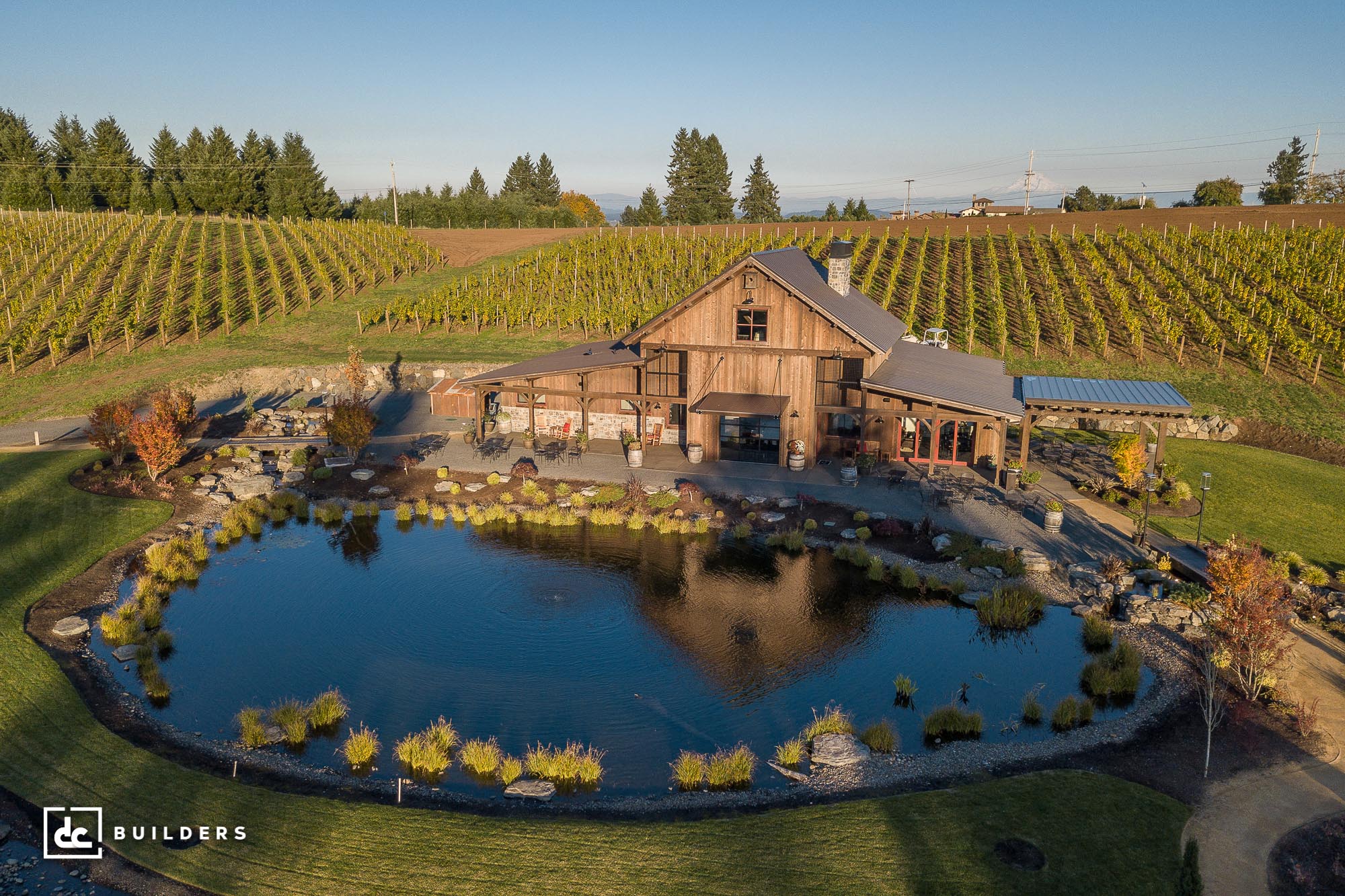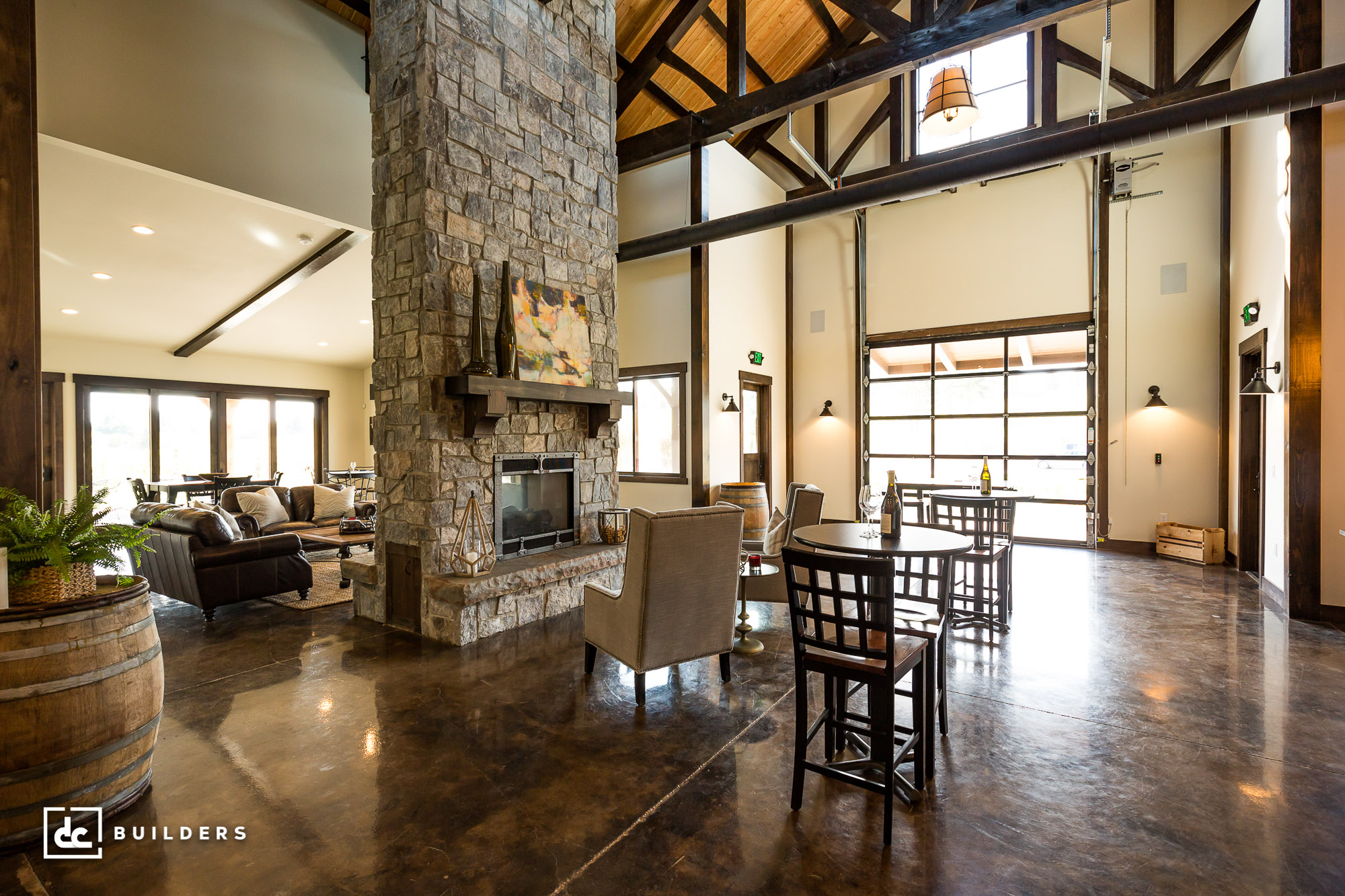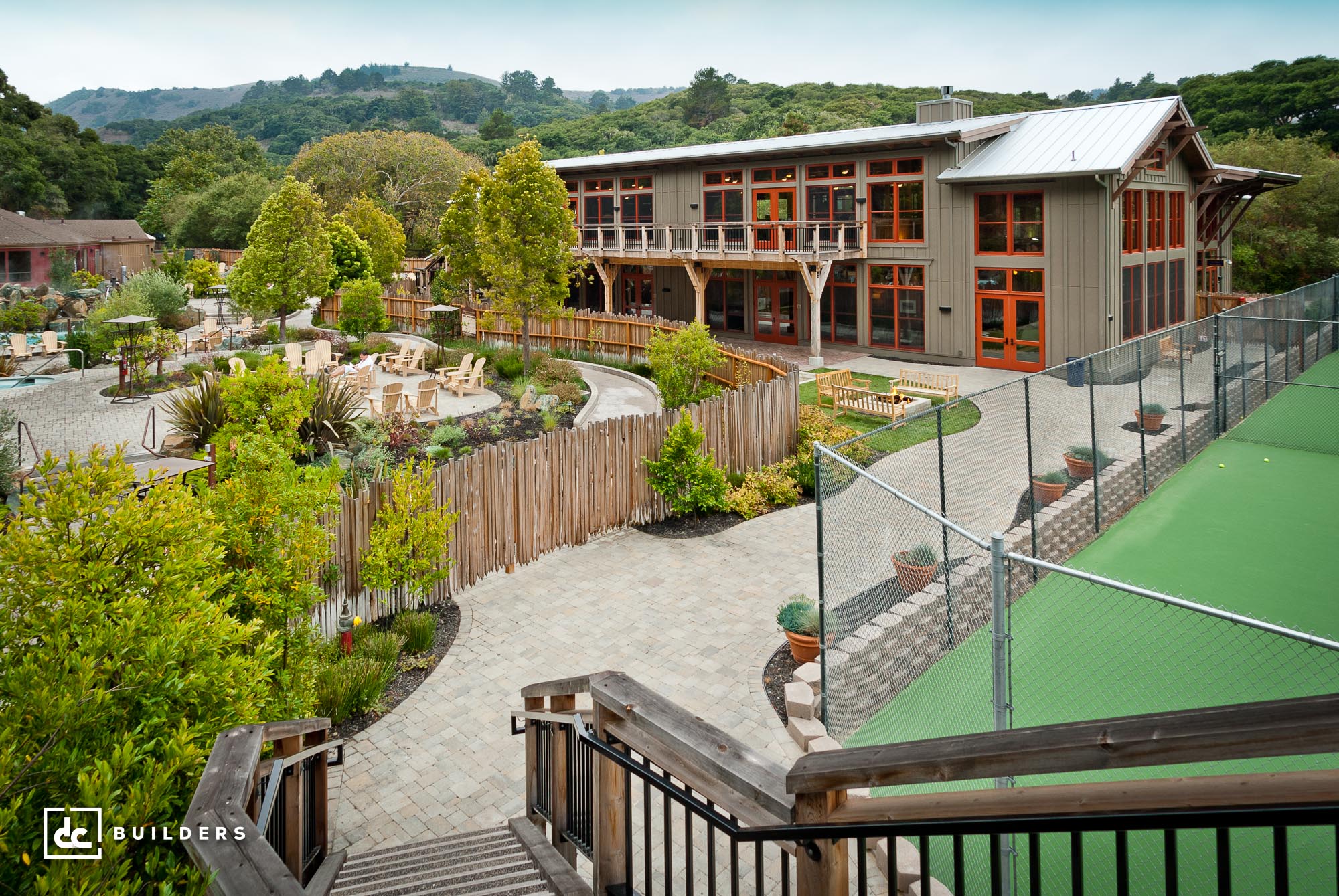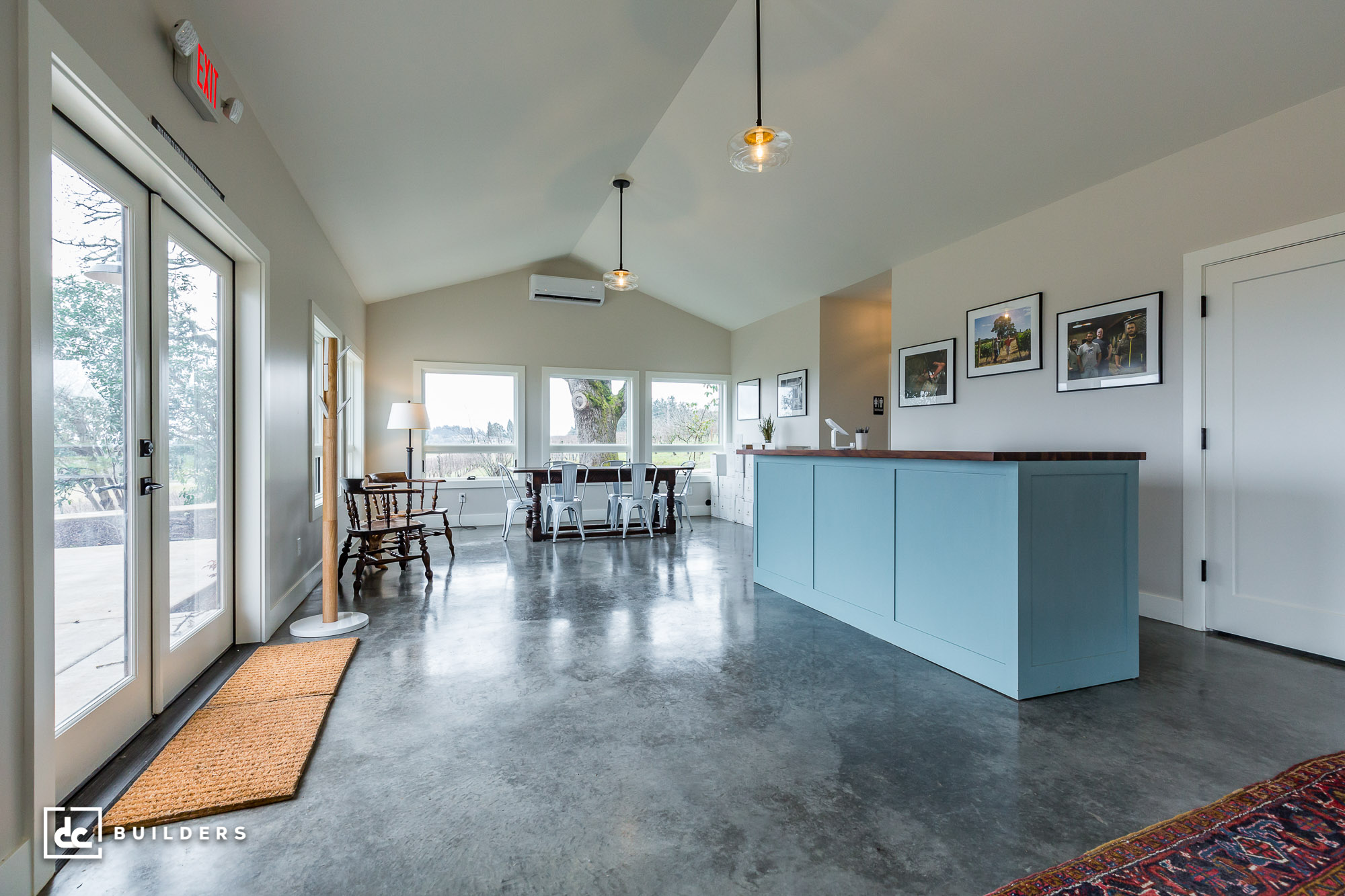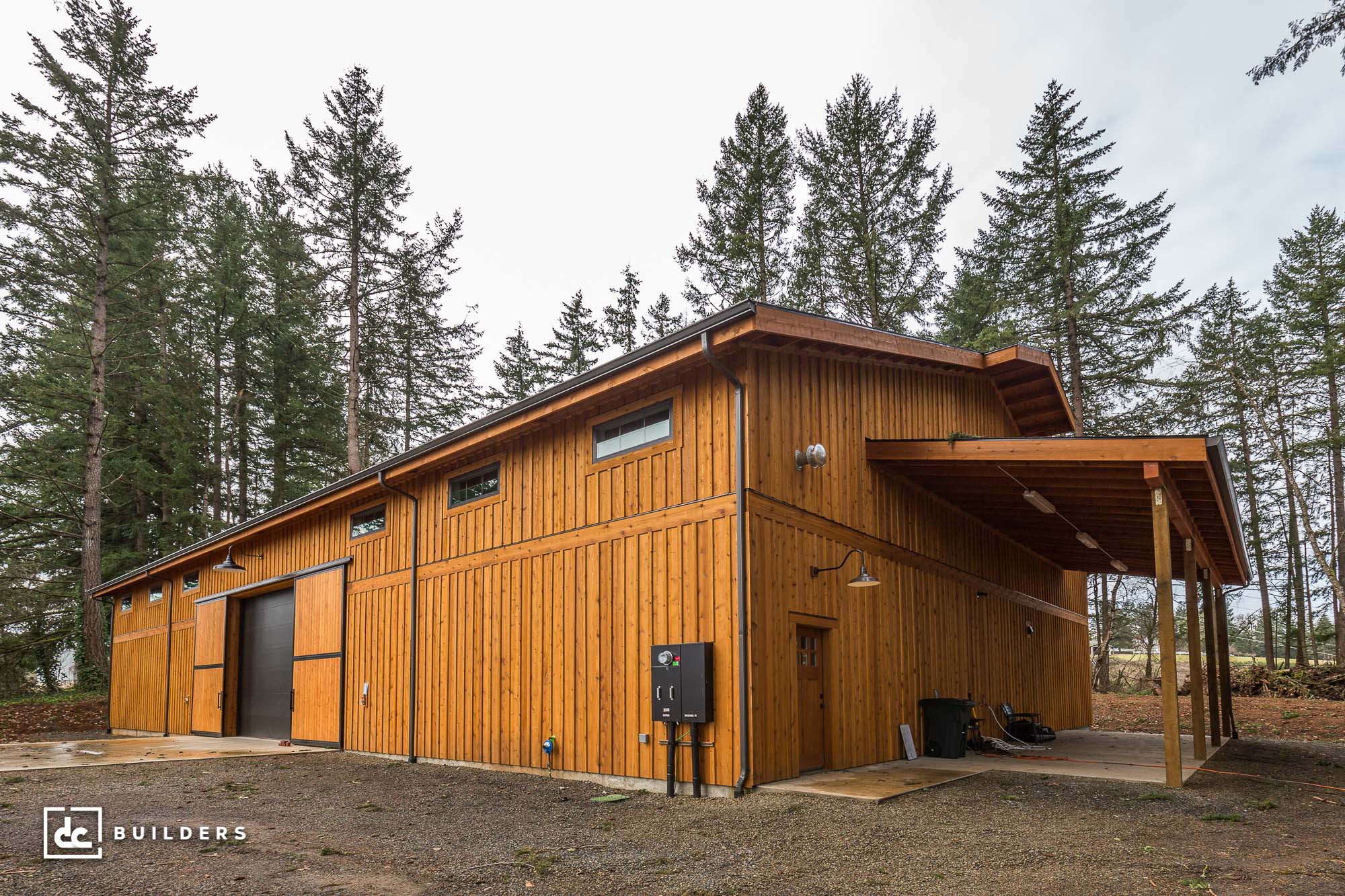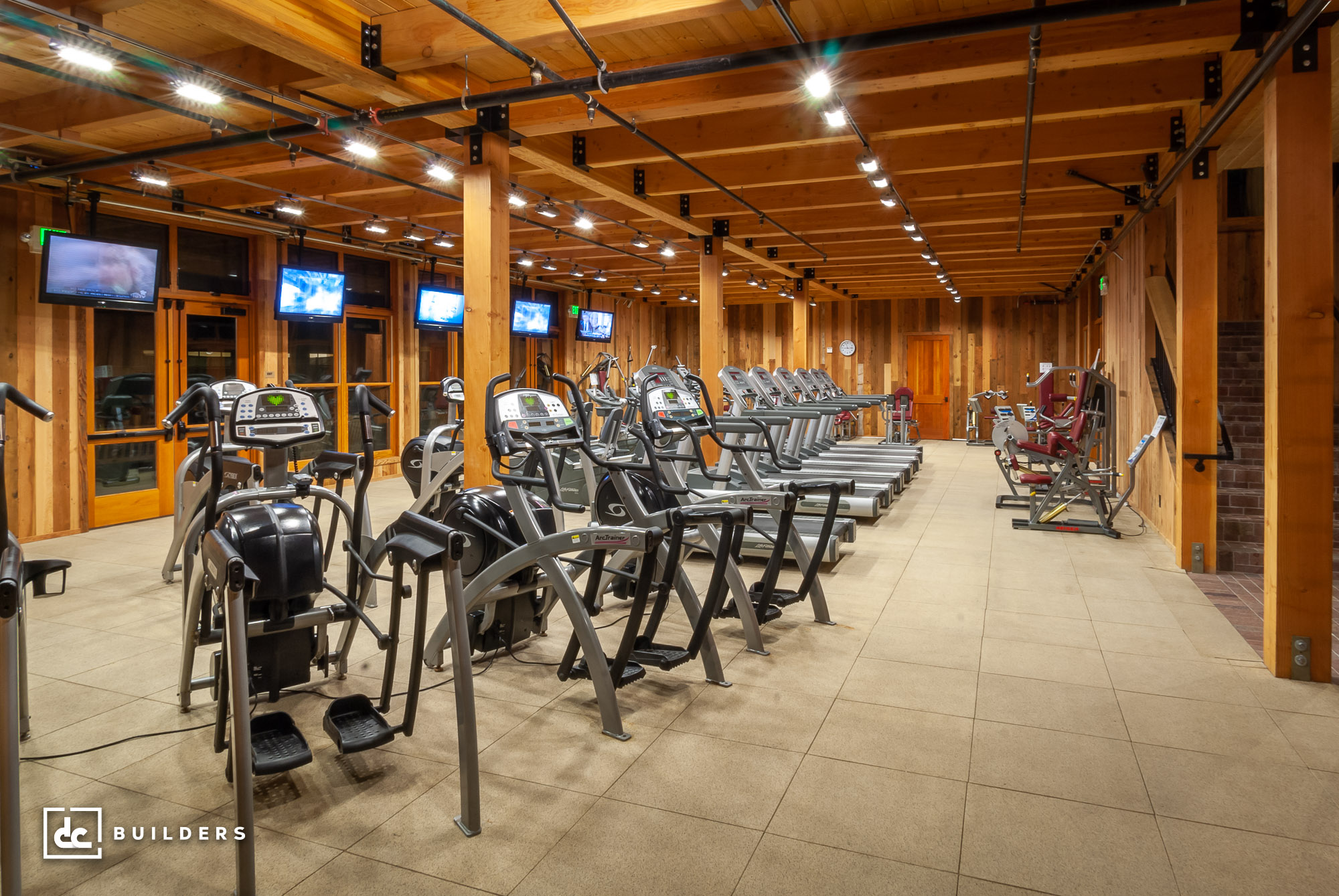 DESIGN YOUR
DREAM COMMERCIAL BUILDING
When partnering with DC Builders, you have the ability to transform your design ideas into a stunning heavy timber building that meets your unique needs. Using the latest design software, our experienced designers will work closely with you to craft a structure centered around your vision, keeping in mind the complexities of your business while creating your building model. Whether you're looking for a classic barn-style structure or a contemporary building design with heavy timber influences, we can craft anything you can imagine for your property and then some. Our portfolio of commercial buildings is a great starting point for clients seeking inspiration for their design. Get a better idea of what you can do with your build by touring our commercial projects below!
DESIGN & MANAGE YOUR

PROJECT FROM ANYWHERE
As an innovative leader in our industry, DC Builders is proud to provide clients with the tools and technologies needed to design and manage their project from anywhere and on any device. Using live meeting software, our designers will work with you to review and modify your design plans in real-time. Our virtual reality software also allows you to explore your 3D building model from the comfort of your home, so you can get a better idea of how your interior will look and feel at the time of completion. Additionally, our cloud-based project management platform is designed to provide you with 24/7 access to your project documents, design plans, construction schedule, job site photos, and much more. That way, you can stay in the loop on important updates regarding your build, regardless of where you are in the world.
CUSTOM DESIGN & BUILD SOLUTIONS
FOR YOUR PROJECT
At DC Builders, we understand that every client is different and requires a customized approach to their project, which is why we offer a number of flexible design and build solutions tailored to meet your individual needs.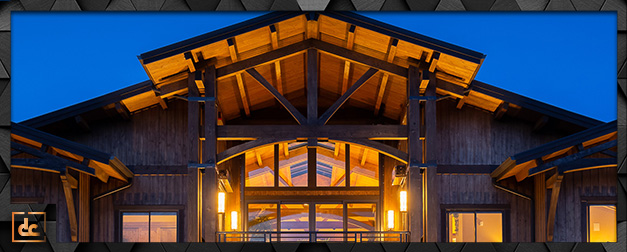 TIMBER FRAME AND
POST & BEAM
Whether you're looking for a timber frame entryway for your structure or a complete timber frame or post and beam building design, our team can easily craft a heavy timber solution that meets your business needs. Choose from a wide variety of wood species, as well as different wall framing, insulation, and timber truss options for your build.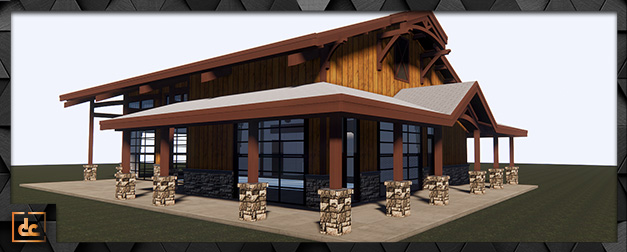 With our custom design option, our designers will work closely with you to create interactive building plans that you can review and modify in real-time. Once you're satisfied with your design, we'll coordinate with our engineering partner—licensed in all 50 states—to ensure your design complies with local building codes before stamping and mailing them back to you.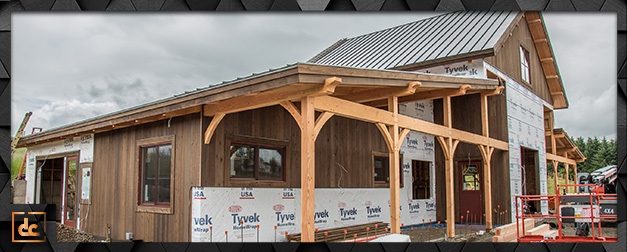 DC Builders is available to act as your general contractor by overseeing the entirety of your build from start to finish. We'll handle job site scheduling, cost estimation, material procurement, subcontractor selection, permit acquisition, and much more, in addition to being on-site to ensure your project is running smoothly and on schedule. Our general contracting services are only offered in California, Oregon, and Washington.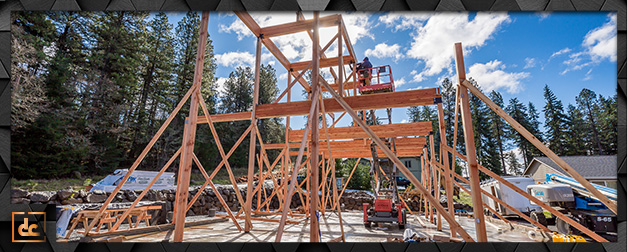 If you're looking for the fastest and most trusted team to assemble your commercial structure, we've got you covered. Our project managers and framing crews can mobilize to complete the heavy timber framing, conventional framing, all wall sheathing, and more for your project.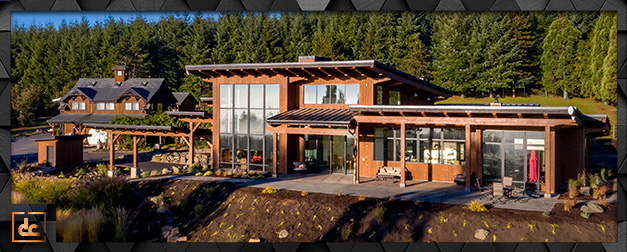 For over fifteen years, DC Builders has operated outside Portland, Oregon, establishing key relationships with the state's best mill-direct suppliers and materials partners. Take advantage of our connections, as well as our in-house design team, skilled building crews, and off-site manufacturing facility to design a high-performance home unlike any other in Oregon.

DC Builders is a premier design and construction firm with over fifteen years of experience in crafting custom commercial buildings for clients across the country. Headquartered in the Pacific Northwest, we source the finest lumber from our mill-direct connections to provide our clients with the best timbers for their project; and work with America's best suppliers of windows, doors, and hardware to give our clients high-end personalization options for their build. Our commitment to quality is not only evidenced by the result of our designs, but the dedication from our team to provide each client with an unforgettable building experience. If you're looking for a commercial builder with the expertise needed to execute your project flawlessly, DC Builders is the perfect partner for your build.

WHY YOU SHOULD CONSIDER GOING

"GREEN"
WITH YOUR COMMERCIAL BUILDING
As the push for sustainable home design grows, so does the call for commercial buildings designed with green materials. As a renewable building material, wood presents a perfect alternative to concrete and steel in commercial design. Aside from its remarkable beauty, wood is a naturally insulating material that improves air quality by absorbing and releasing moisture to maintain equilibrium, providing an indoor environment optimized for human health and well-being. This also means significantly reduced energy costs, as our heavy timber ceilings are designed with superior insulation techniques to keep heat in during harsh winter months. Because of our vertically integrated building system, our heavy timber buildings also require less material waste than conventional builds to construct, as all the heavy timbers needed to frame your structure arrive pre-cut on your jobsite. With the future of commercial architecture poised to shift toward sustainable development, there's never been a better time to invest in a green building for your business.
WHAT YOU NEED TO KNOW BEFORE
BUILDING A COMMERCIAL BUILDING
Building a commercial building from the ground up is both an exciting venture and a major commitment. Before selecting the perfect commercial builder for your project, it's important to consider a few key details prior to signing on the dotted line. Firstly, you'll want to figure out what type of building you plan to build and the best location for its intended purpose. Since each building type comes with its own set of standards, it's essential to research the requirements associated with your project and determine a location zoned for commercial development that attracts your customers while minimizing competition. Once you've determined your building plan meets zoning laws and permitting standards in your area, it's time to work out a budget for your project to determine which builder will provide you with a high-end building that not only meets your budget requirements, but is guaranteed to return a profit. From there, you're ready to make your decision! If you're looking for a design and construction firm who can simplify your building process and deliver an impressive design, DC Builders is the perfect builder for the job.