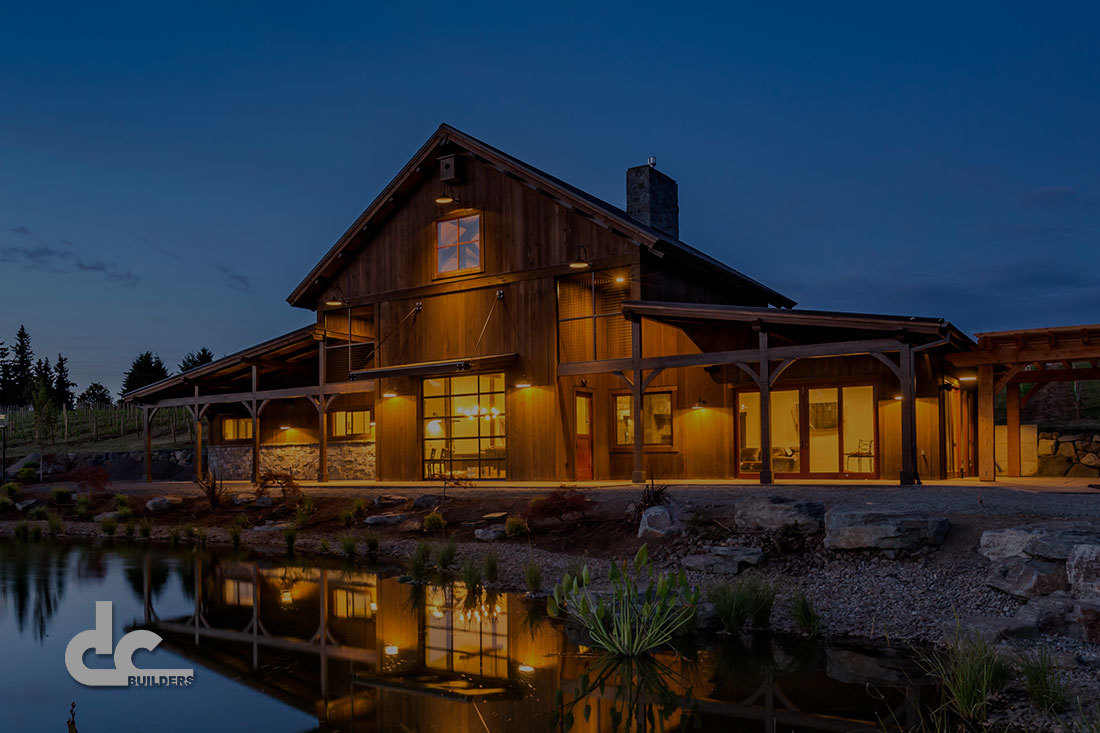 Winery Design & Construction
A winery is more than just a production facility—it's the heart and soul of your vineyard. DC Builders specializes in custom luxury spaces, and will design and build a winery and tasting room that meets your vineyard's unique needs.

We make it our priority to create the winery of your dreams, involving you at crucial points in the design process to ensure it's up to your standards. Taking the location and natural scenery into account, we'll create an elegant and memorable space that optimizes your visitors' experience at your winery.
At DC Builders, we have a thorough understanding of the regulations and permit requirements that go into establishing a tasting room and wine production facility. From start to finish, we'll make the process simple, efficient, and even enjoyable!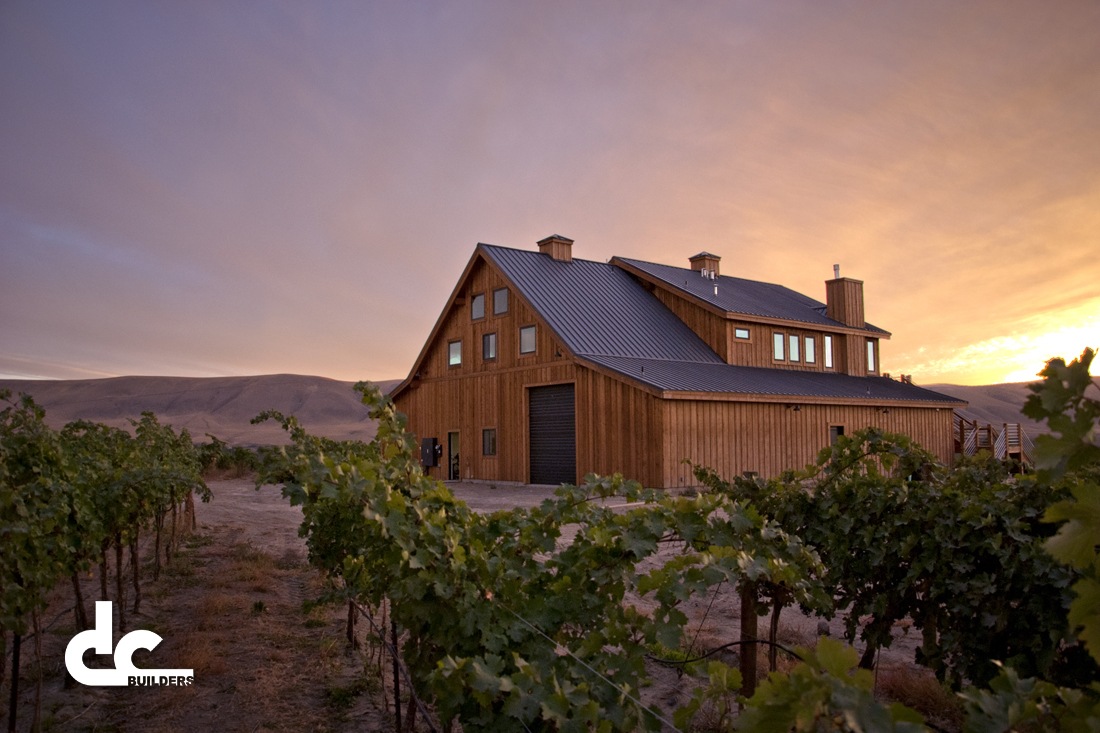 This custom winery is more than just a gorgeous production facility, it also features stunning living quarters upstairs that the clients now proudly call home.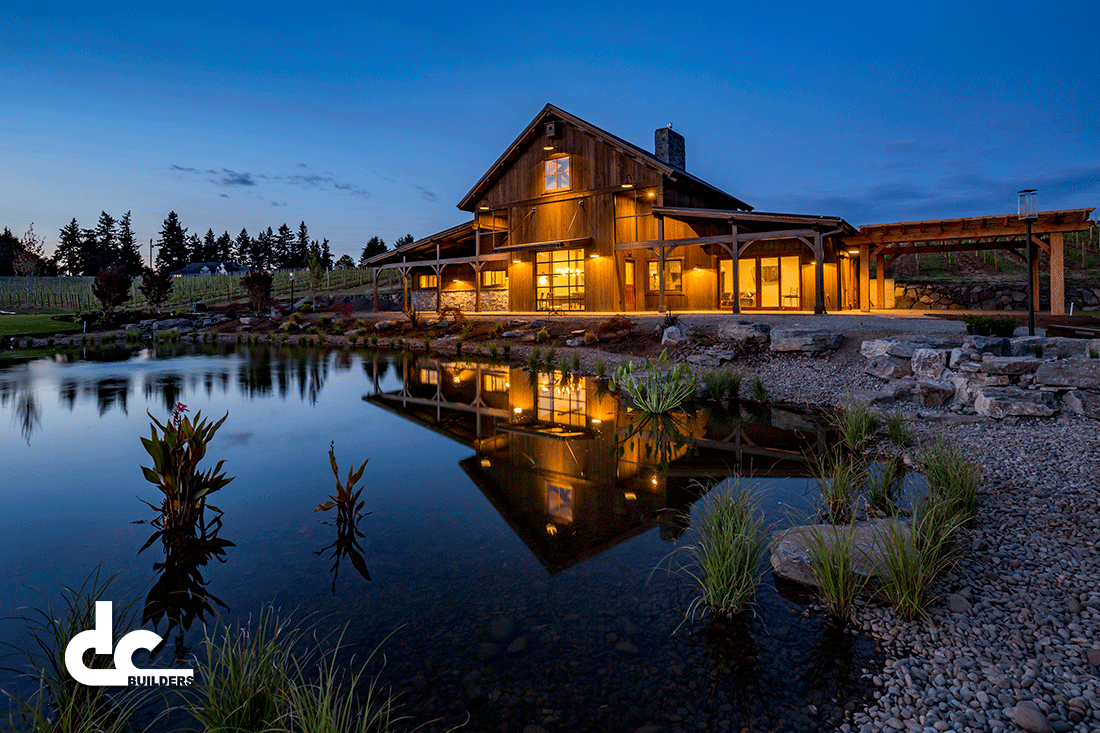 The Barrel House at Peter's Mountain was an incredible project to work on. Using a monitor-style barn design we created a stunning space for the clients.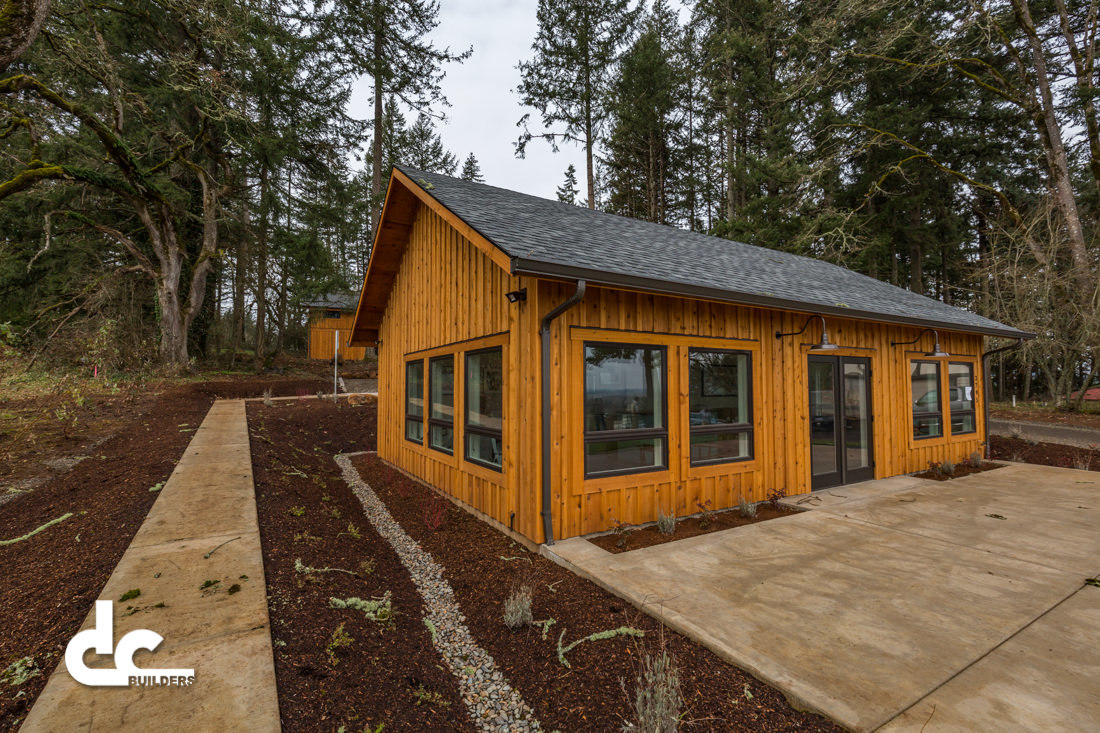 Overlooking vineyards outside Salem, Oregon, this production facility and tasting room were an elegant addition to a property that means so much to its owners.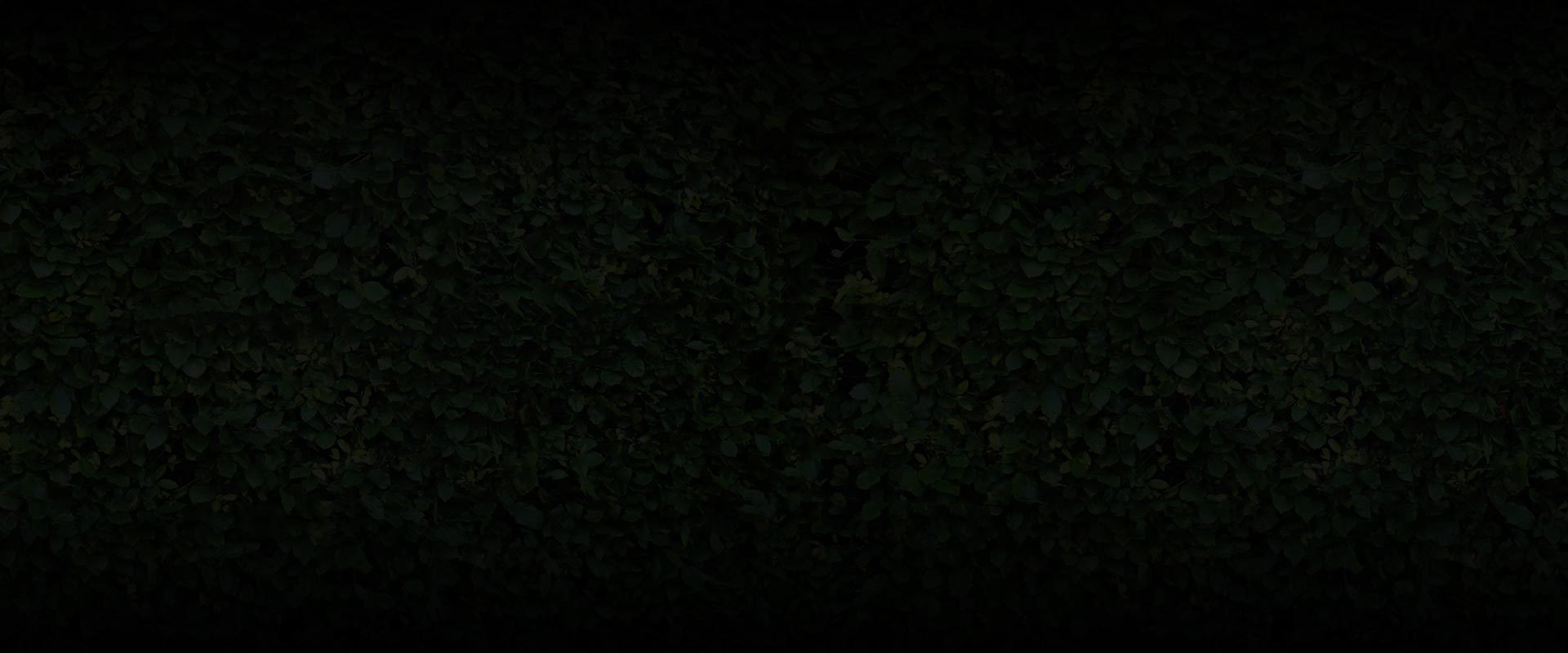 WANT A BARN TO CALL YOUR OWN?
Our design team can turn your vision into pre-engineered plans.