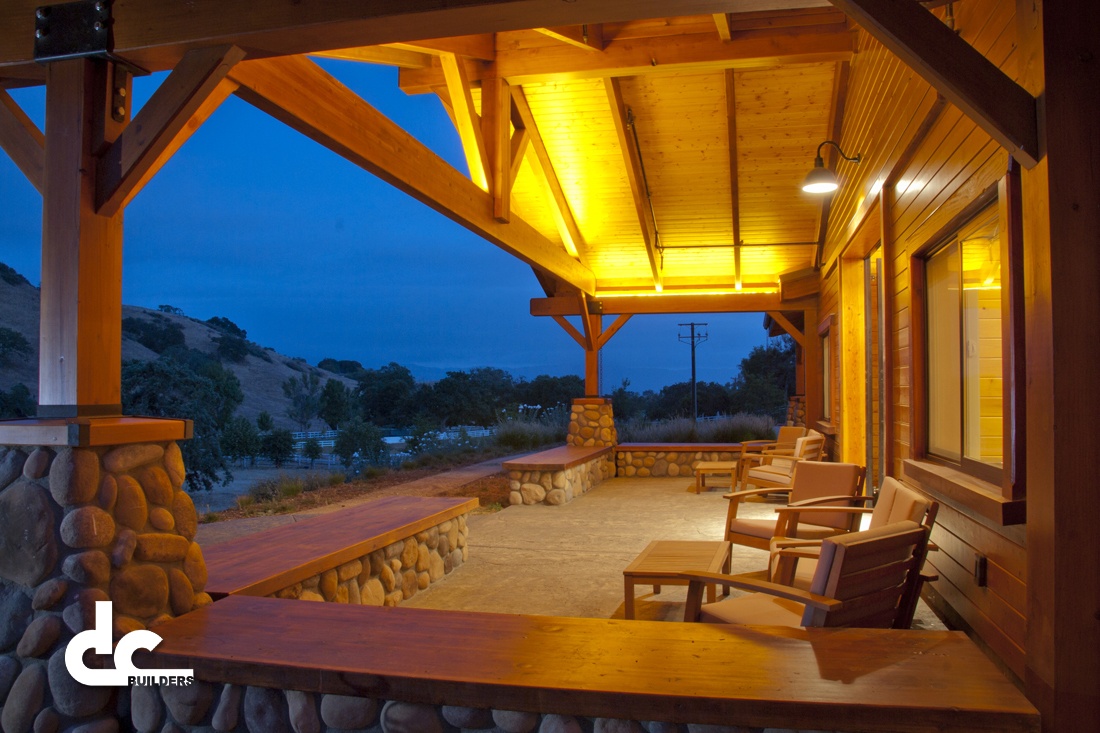 Carmel Custom Home Builders

Carmel, a small city in Monterey County, California

is world-renowned for its quaint small-town feel, gorgeous scenery, and rich artistic history. Clint Eastwood was actually the mayor of Carmel from 1986 to 1988, serving one term. Carmel is renowned as one of the most dog-friendly cities in the world, with many shops and businesses allowing dogs inside and even offering menus for visiting pups! While most visitors tend to stay in Carmel-by-the-sea, it's worth getting in a car and taking a scenic drive down Highway 1 to explore the majestic Big Sur. Point Lobos State Marine Conservation Area is a wildlife conservatory that is open year-round and located off Highway 1.
The mild climate in Carmel makes it a popular location for families and retired couples to build a custom home. Building in Carmel can be a task in itself, as there are many city ordinances that must be respected, such as building around existing trees. DC Builders has extensive construction experience in this beautiful area and throughout California, making us the ideal builder for your custom home, garage, workshop, barn home, or equestrian facility.
To see the great work we've done in Carmel, visit our gallery and take a look at the Carmel Valley Athletic Club. DC Builders built the brand new 11,000 sq. ft. custom athletic facility, as well as a 13,000 sq. ft. custom timber framed garage. Not only are our craftsmen some of the best in their field, but we also have a talented in-house design team that can transform your unique ideas into the structure of your dreams. We'll work closely with you on your custom home design, keeping you involved with all the important decisions on your project. Explore DC Structures' Line of Post and Beam & Timber Frame Home Kits
To get started on your project, visit our sister company DC Structures to browse their line of pre-engineered building packages! DC Structures ships complete design and materials packages all over the nation for construction by an approved general contractor, making it easy for you to jumpstart your project in no time. If you're looking for something more personalized to your taste, DC Builders will work closely with you to create custom design plans for your unique project. Our experienced project managers and framing crews can also mobilize to complete your heavy timber framing, conventional framing, siding installation, and more for your project, no matter where you live in the U.S.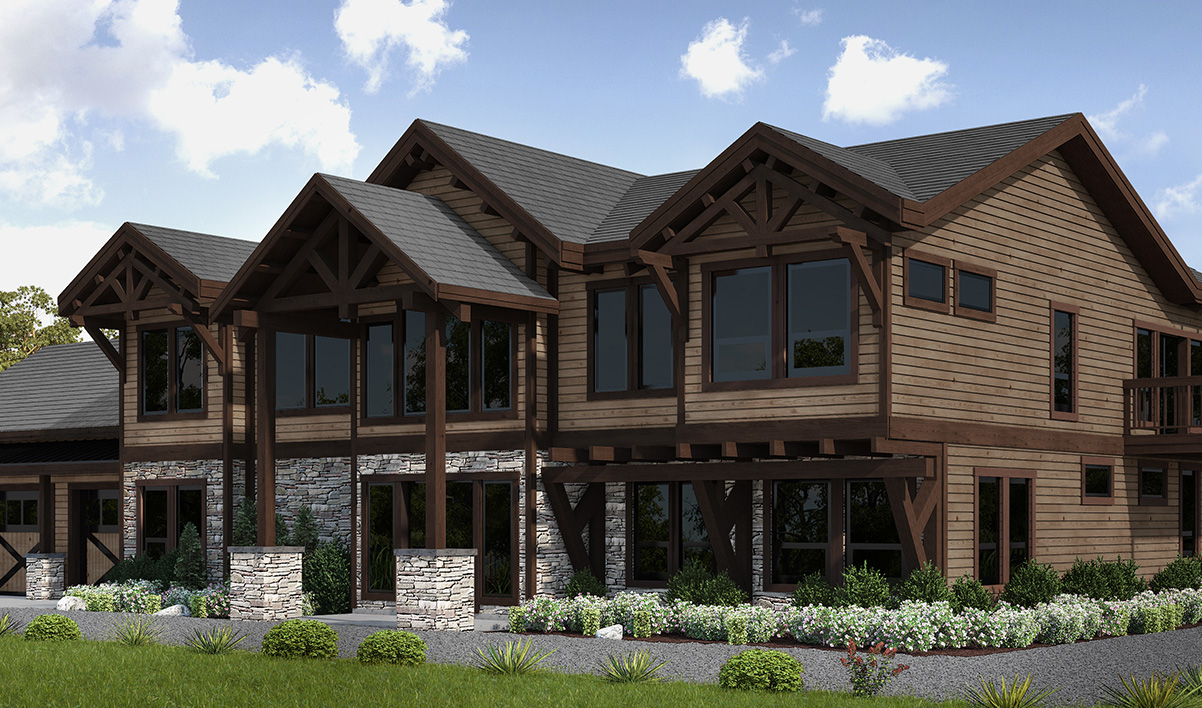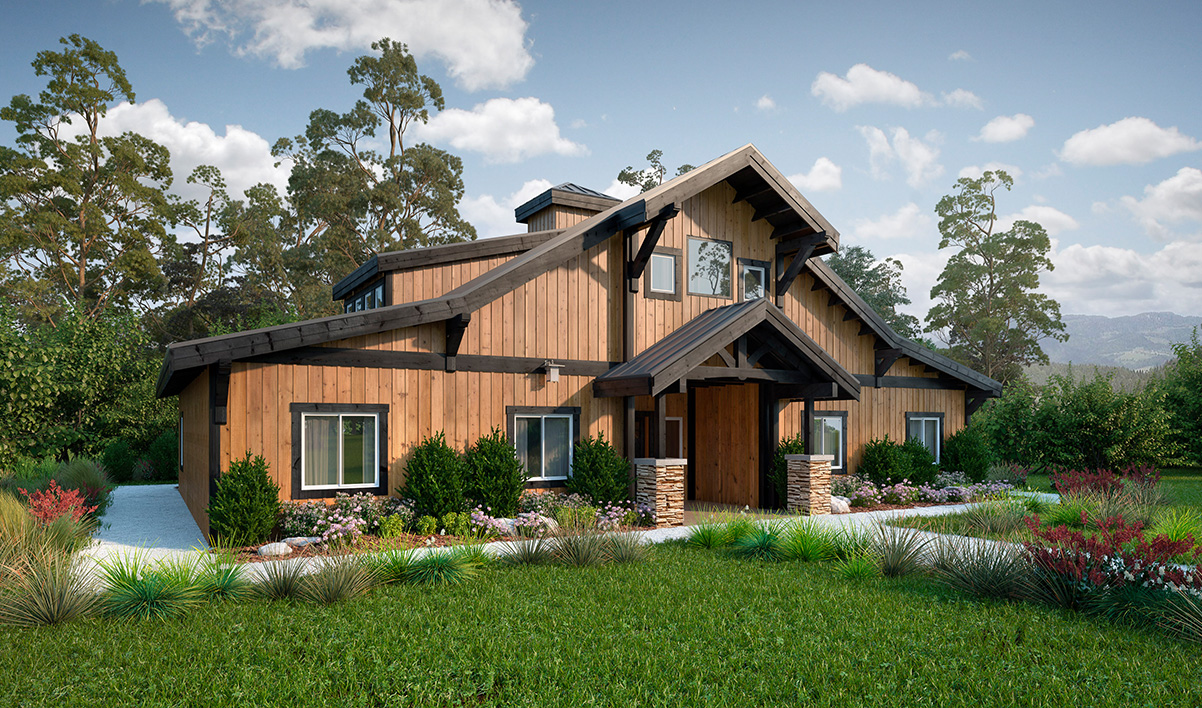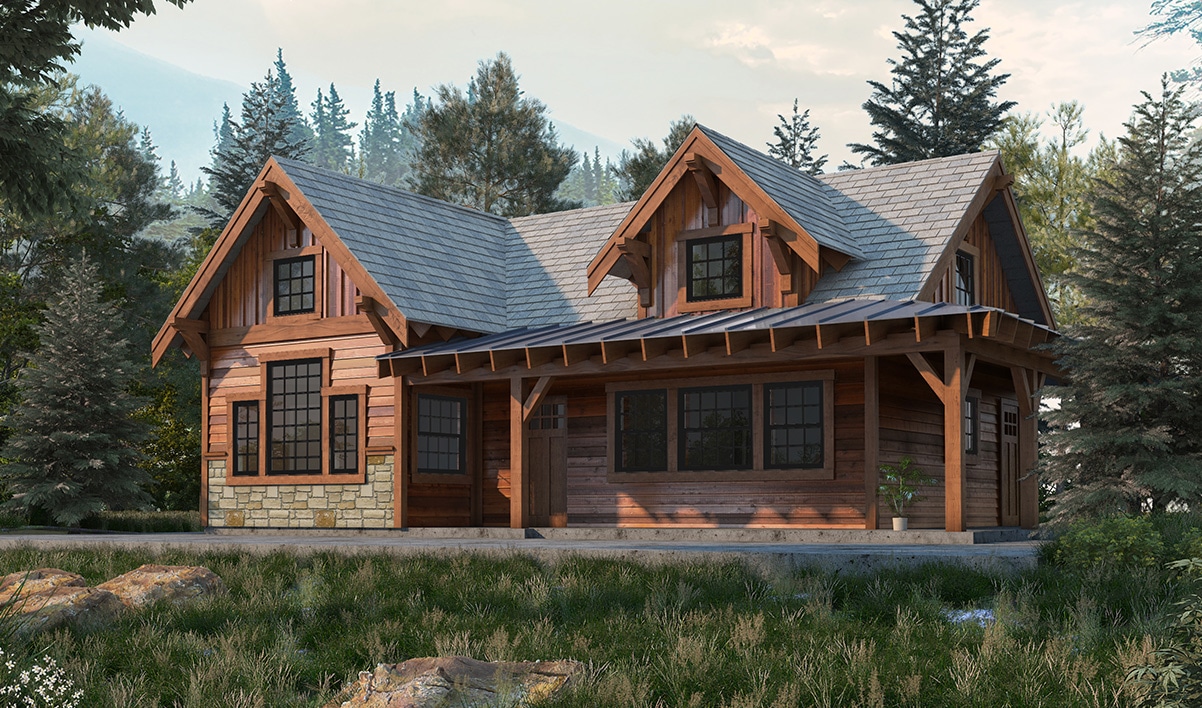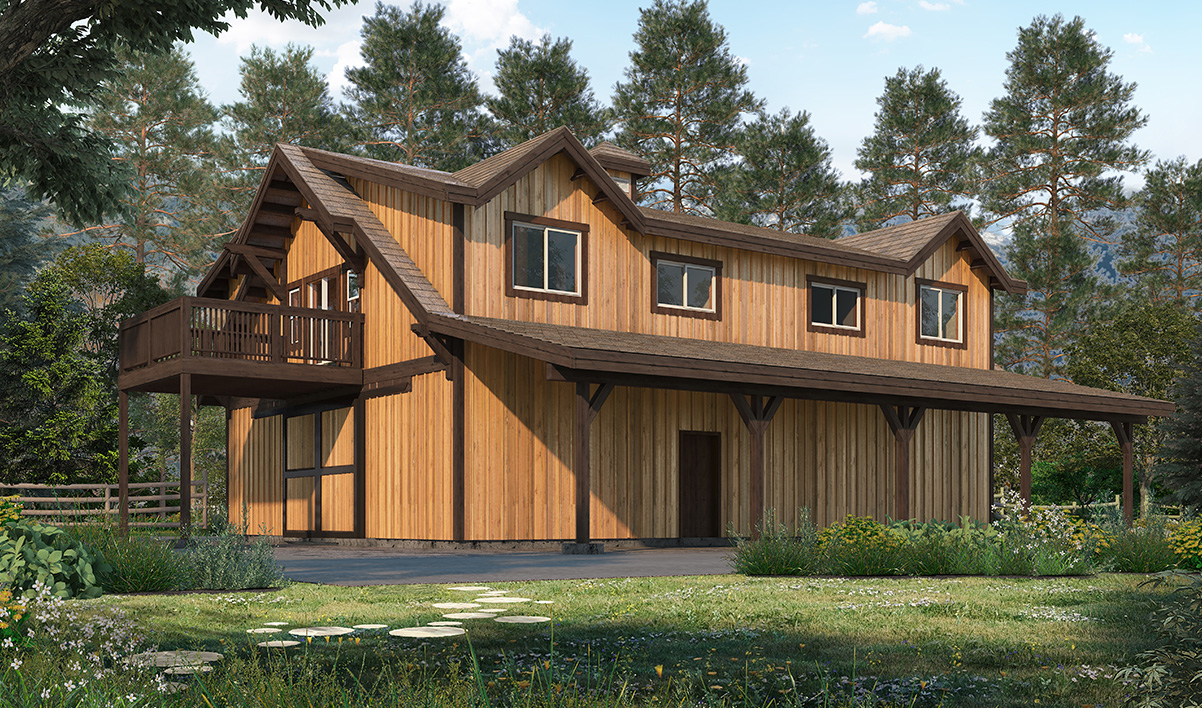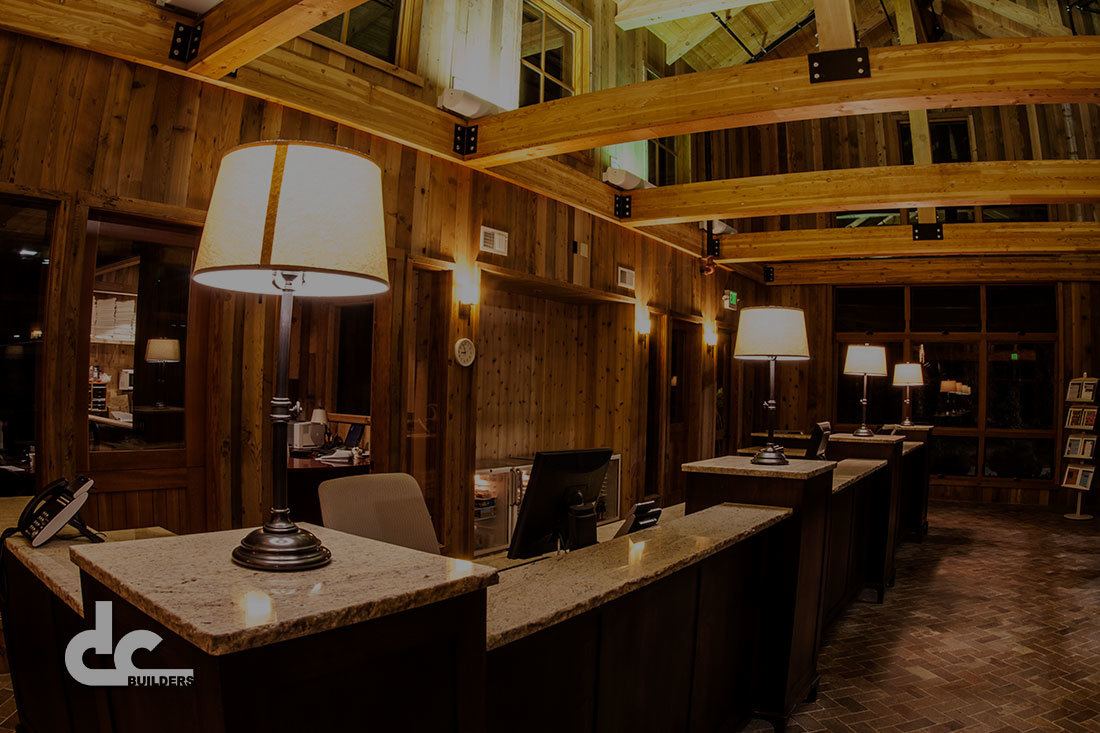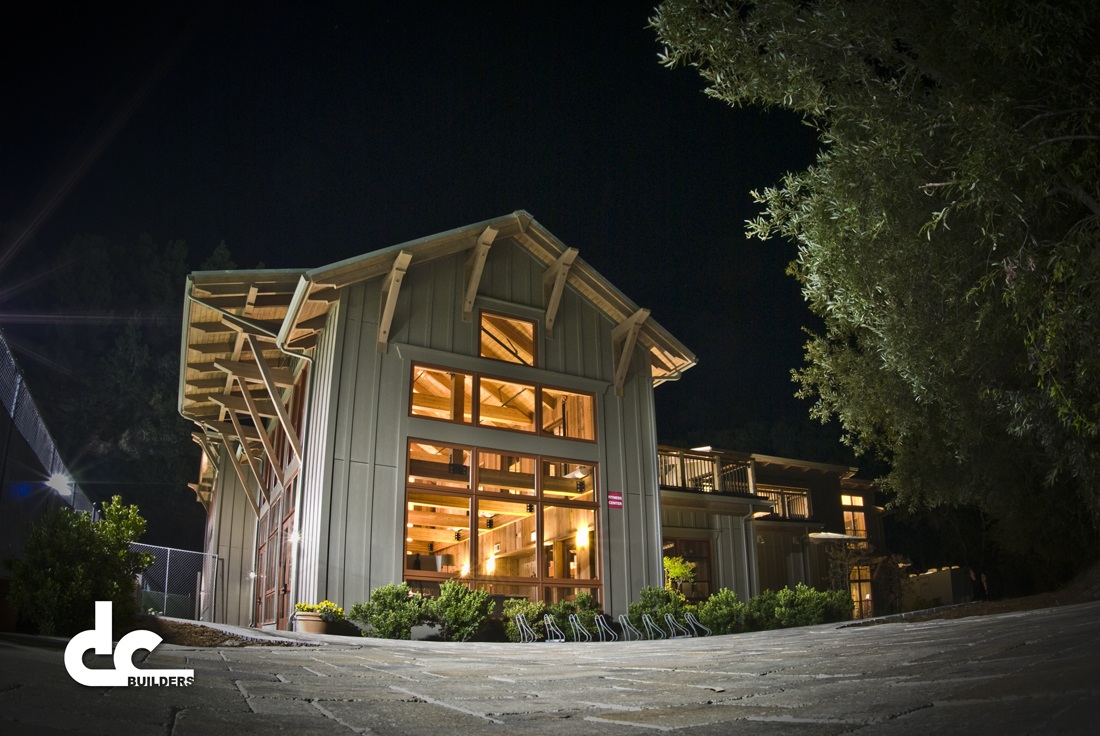 Carmel Valley Athletic Club
This beautiful 11,000 sq. ft. athletic facility at the mouth of the Santa Lucia Preserve in Carmel, California adds to the already luxurious Carmel Valley Athletic Club. With a grand fireplace in the sitting area and reclaimed shiplap interior siding, this beautiful timber framed structure is a great place to work out and relax.
MORE INFORMATION 
THINGS TO CONSIDER
More About DC Builders
Information
DC Builders designs and builds heavy timber custom homes, horse barns, barns with living quarters, barn homes, workshops, garages, and commercial buildings. We also construct custom riding arenas, covered, indoor, or outdoor. Headquartered in the Pacific Northwest, we specialize in wood construction and source only the finest lumber for use in our timber frame and post and beam structures. If you are looking for the best contractor to help build your dream barn in California, call (888) 975-2057 or request a quote today!