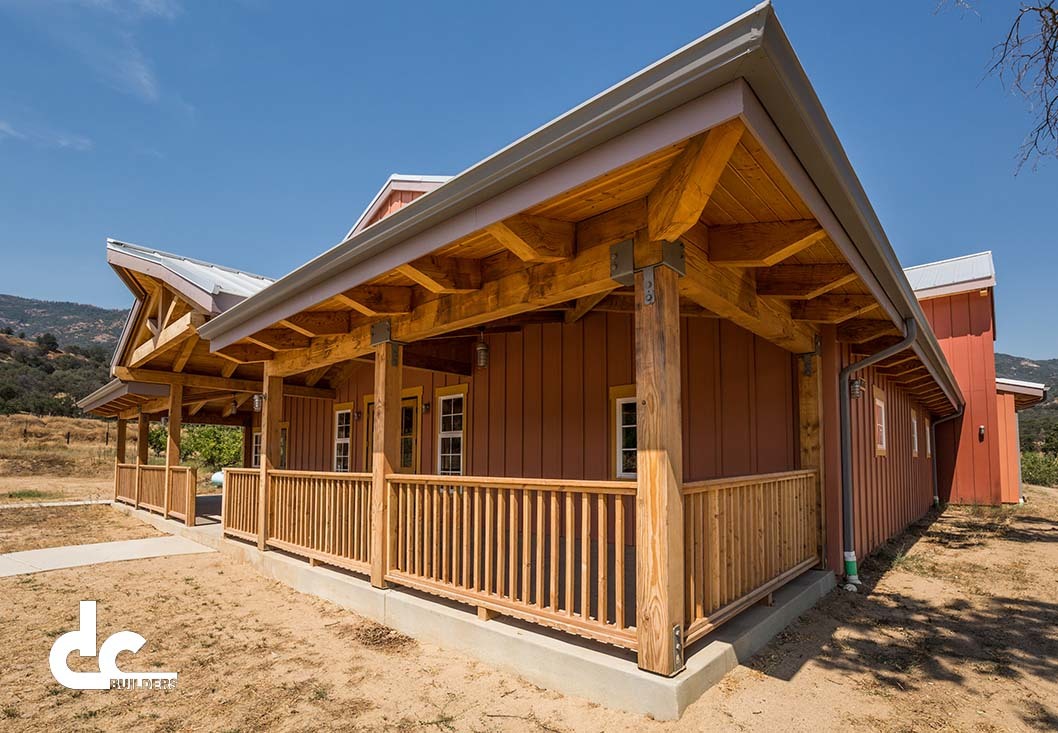 California
Timber Frame
Homes
& Cabins

DC Builders

specializes in the construction of custom timber frame homes, cabins, pavilions and other structures. Timber frame construction relies on interlocking wooden joinery and fitted pegs instead of nails and metal brackets. The building technique is touted for its well-crafted durability, as timber frame structures are often known to withstand extreme weather conditions due to the strength of their heavy timbers and superior joinery system.
In addition to the benefits of sturdy craftsmanship, the timber frame construction method is seen as a sustainable alternative due to its efficient use of wood and lack of metal materials. The use of heavy timbers as opposed to dimensional lumber makes for dramatically open interiors as a result of fewer support beams and load-bearing walls.
Although DC Builders is headquartered in Oregon, our crews travel to California regularly to plan for and build custom timber frame structures. We believe in delivering on the vision you have for your building, and will work with you at every step of the way to ensure that your custom structure is everything you dreamed it would be.

Explore DC Structures' Line of Barn and Barn Home Kits
To get started on your barn project, visit our sister company DC Structures to browse their line of pre-engineered barn and barn home kits. DC Structures ships complete design and materials packages all over the nation for construction by an approved general contractor, making it easy for you to jumpstart your project in no time. If you're looking for something more personalized to your taste, DC Builders will work closely with you to create custom design plans for your unique project. Our experienced project managers and framing crews can also mobilize to complete your heavy timber framing, conventional framing, siding installation, and more for your project, no matter where you live in the U.S.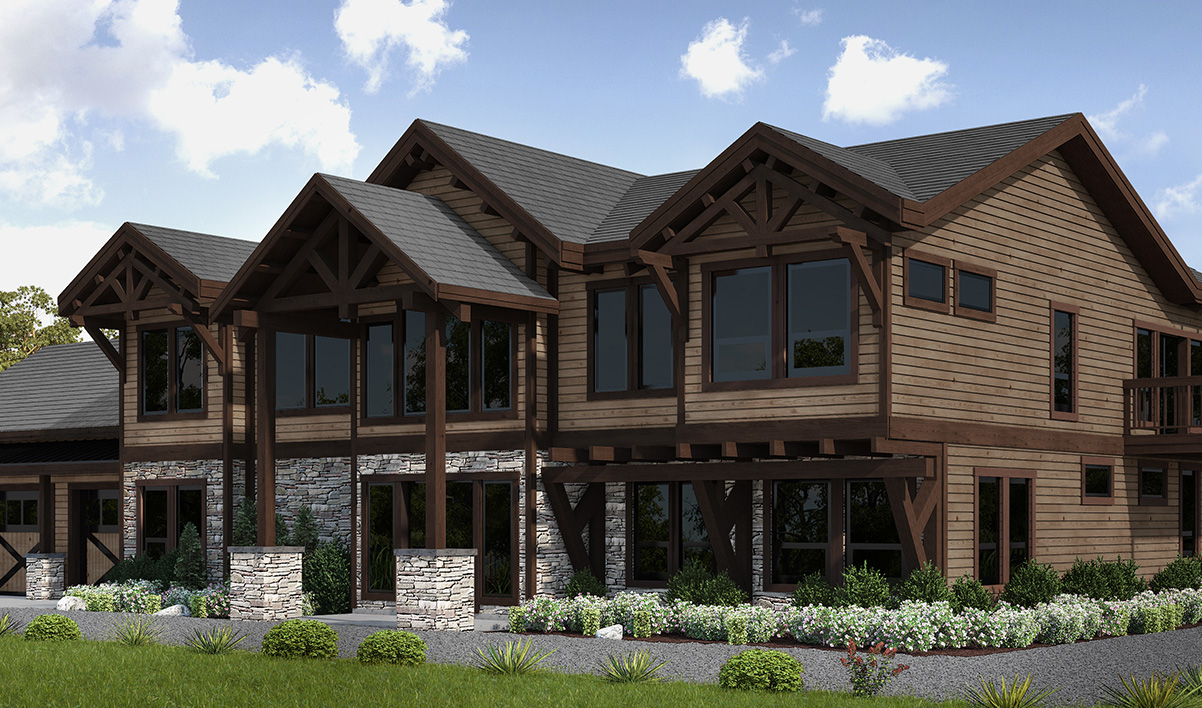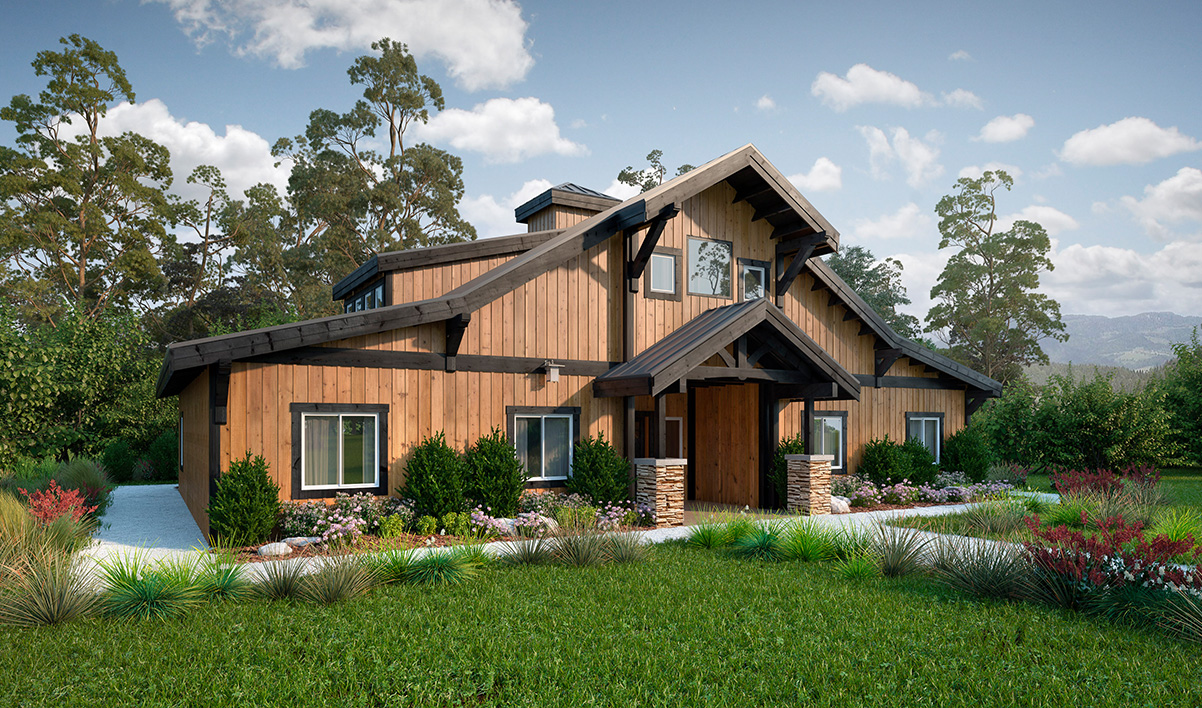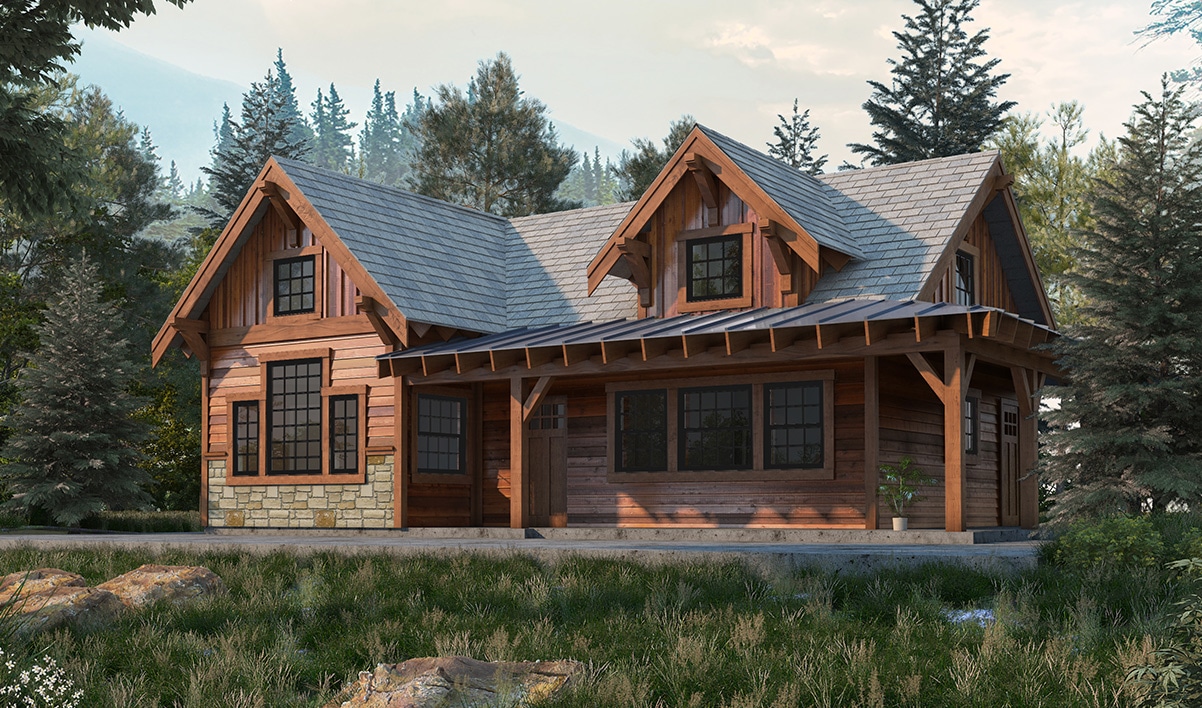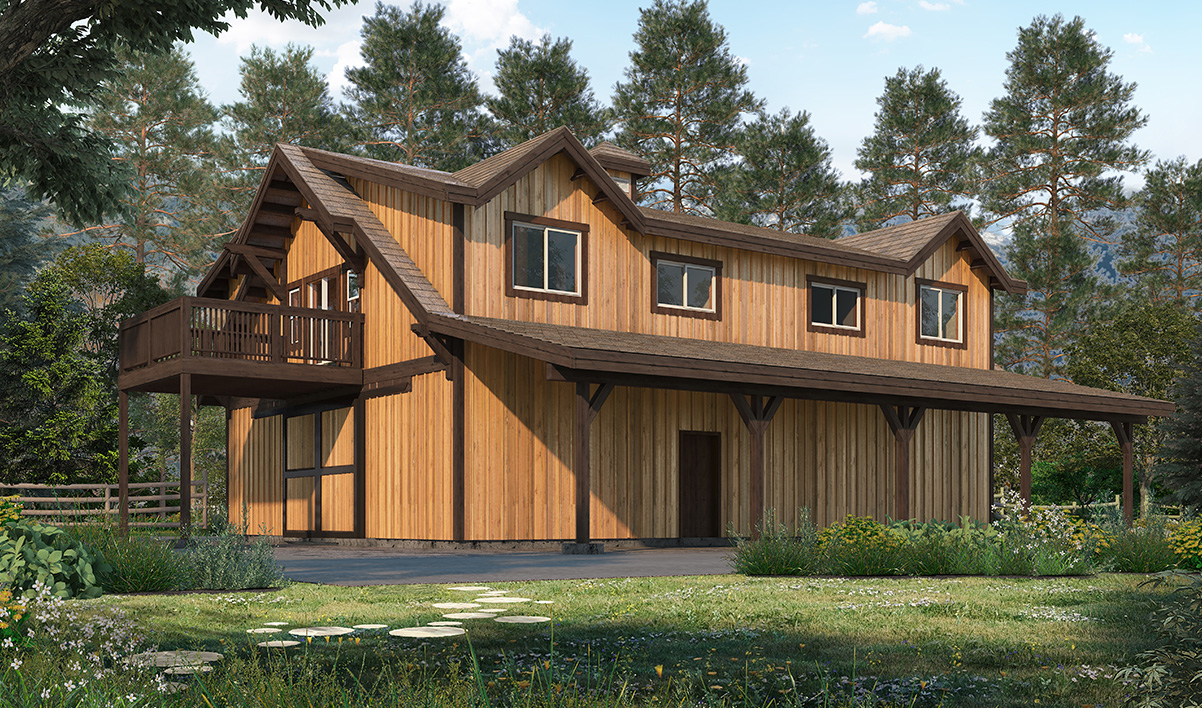 Timber Frame Structures By DC Builders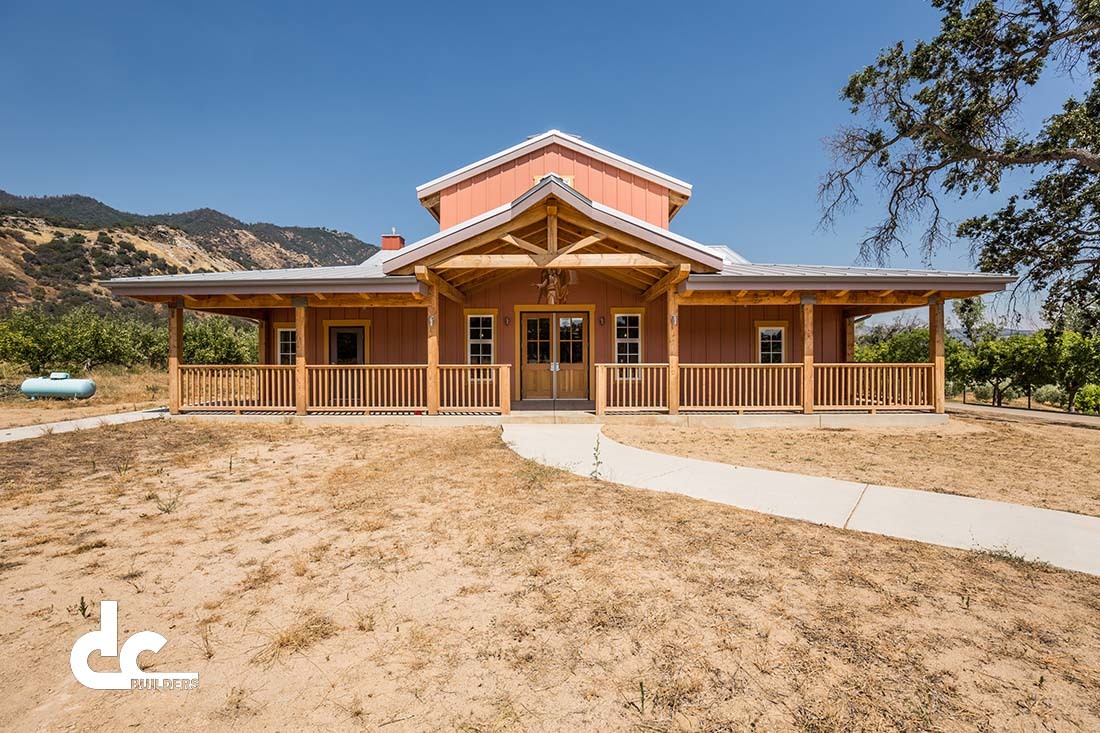 Easily one of our finest horse barns yet, this L-shaped shed row barn designed by Blackburn Architects stands proud in San Martin, California.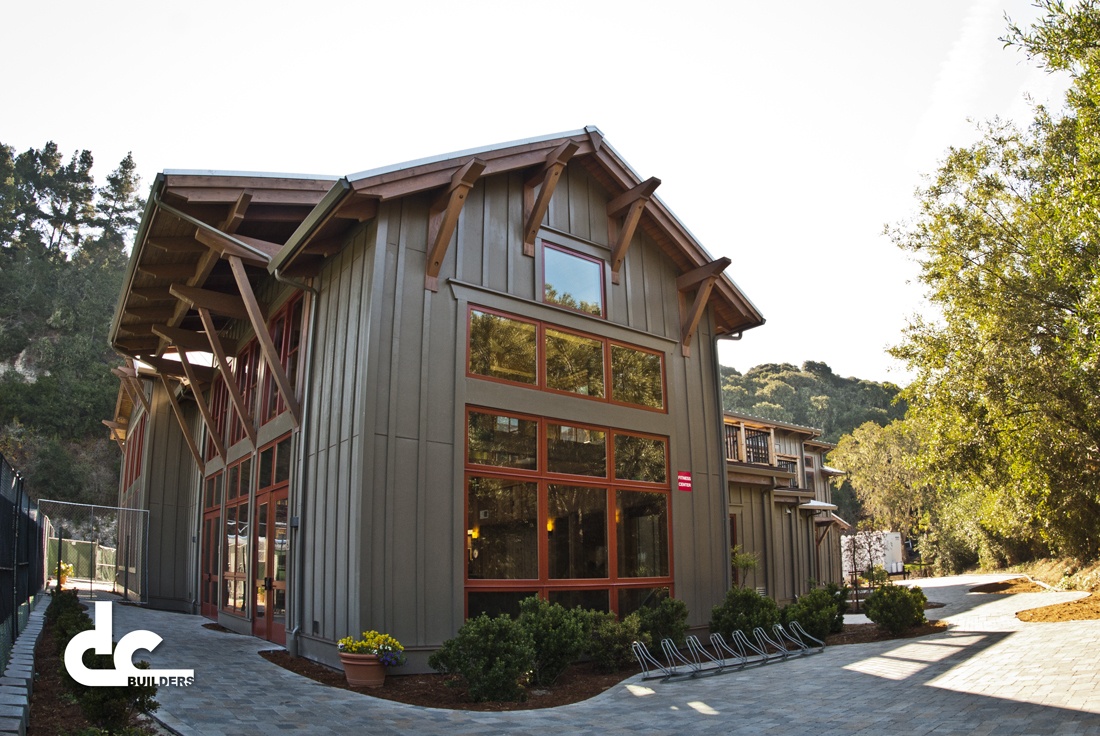 Carmel Valley Athletic Club
This beautiful 11,000 sq. ft. athletic facility at the mouth of the Santa Lucia Preserve in Carmel, California adds to the already luxurious Carmel Valley Athletic Club.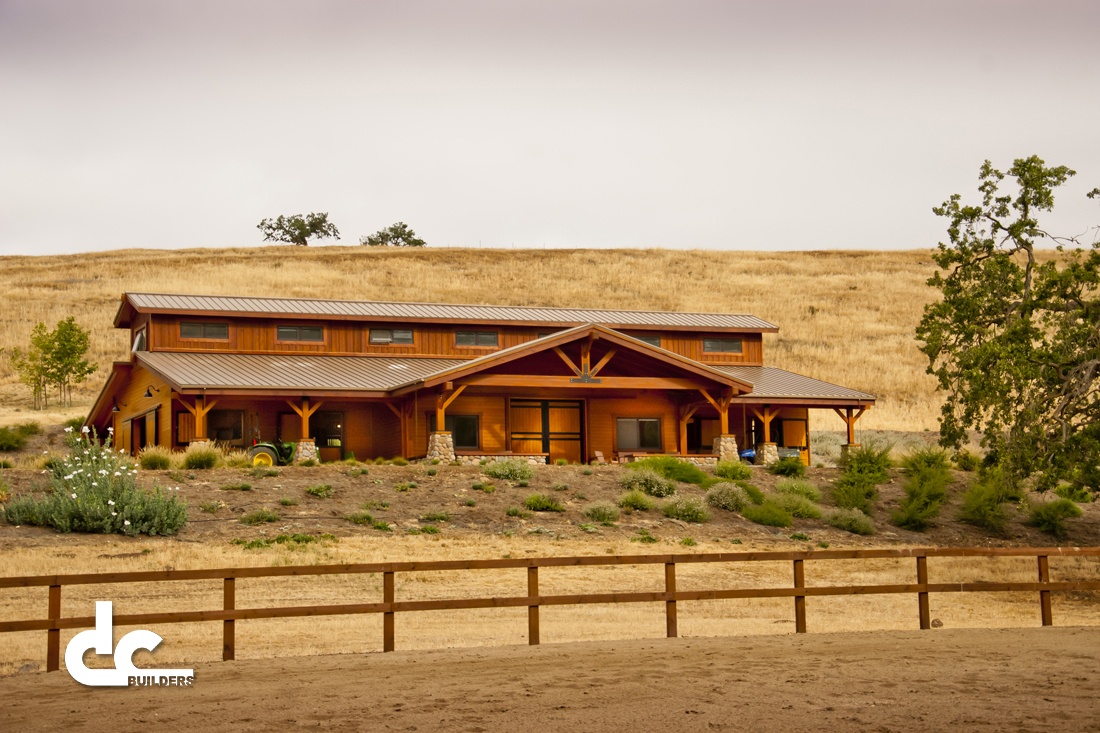 The Santa Ynez horse barn is one of our finest projects yet, with seven covered horse stalls and custom patio.
What Is Timber Frame Construction?
Timber framing is a traditional method of construction that uses fewer, larger, and stronger wood posts and beams than conventional construction. Furthermore, the frame is fastened using complex wood joinery such as wooden pegs, rather than nails or other mechanical fasteners. Modern timber frame construction offers increased stability and less dependence on bracing and minor joists than conventional construction–this is what gives the interior of timber frame homes and barns their large and lofty feel. Timber framing also ensures your home or barn will stand for generations. Many timber frame structures in Europe built over 400 years ago are still in use.
Timber frame construction also offers the advantage of time, as these structures can be erected quickly; in many cases, a timber frame barn can be erected in a matter of days, and ready for windows, mechanical systems, and roofing in a week or two depending on the scope and scale of your project.
There is a rich American tradition of using timber frame construction, dating back to the earliest settlers in Virginia in the 1600s. Today, timber frame construction is experiencing a resurgence thanks to recent advances in computer precision-cut timbers, adhesives, and insulation materials.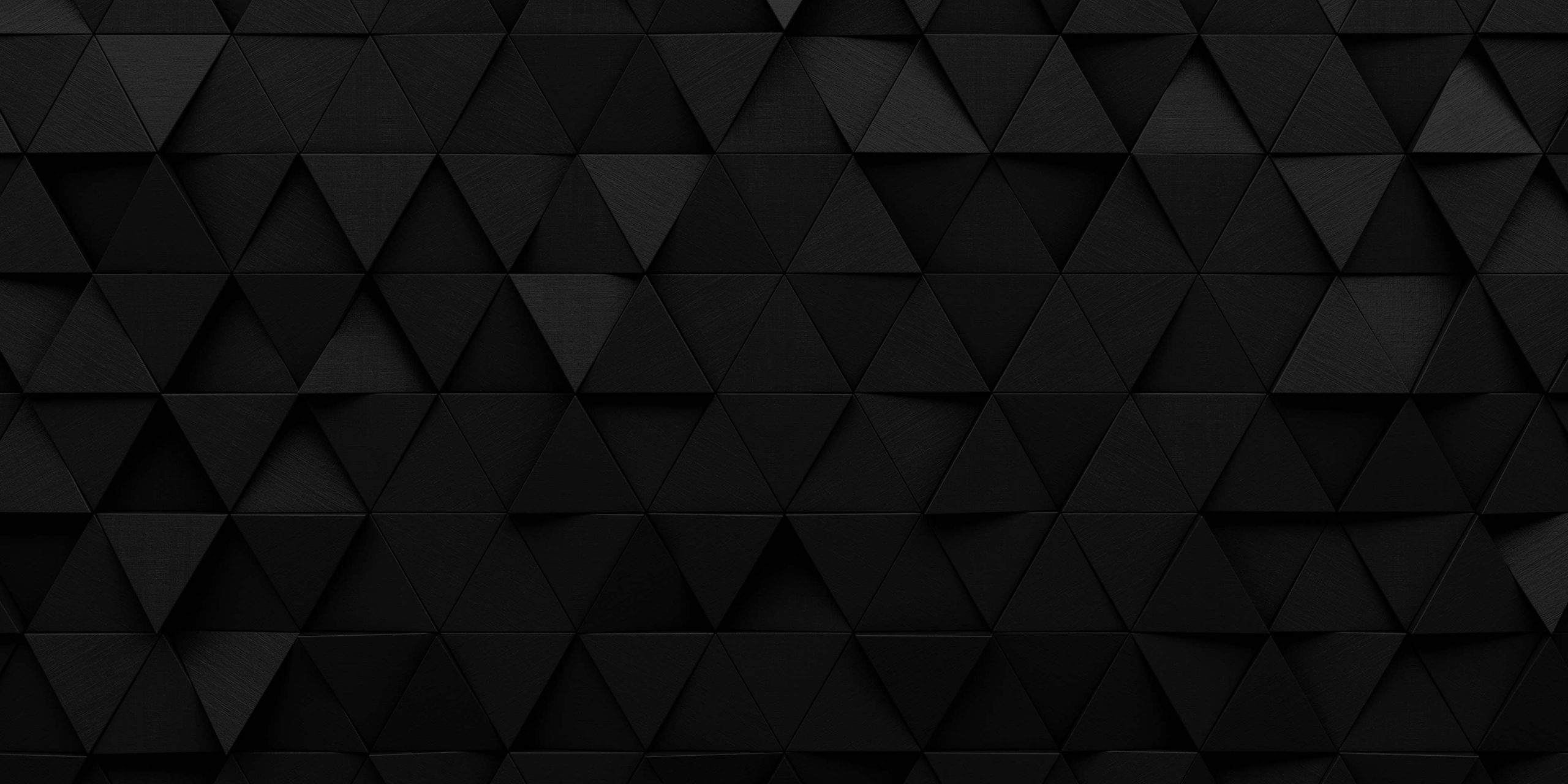 More Timber Frame Structures By DC Builders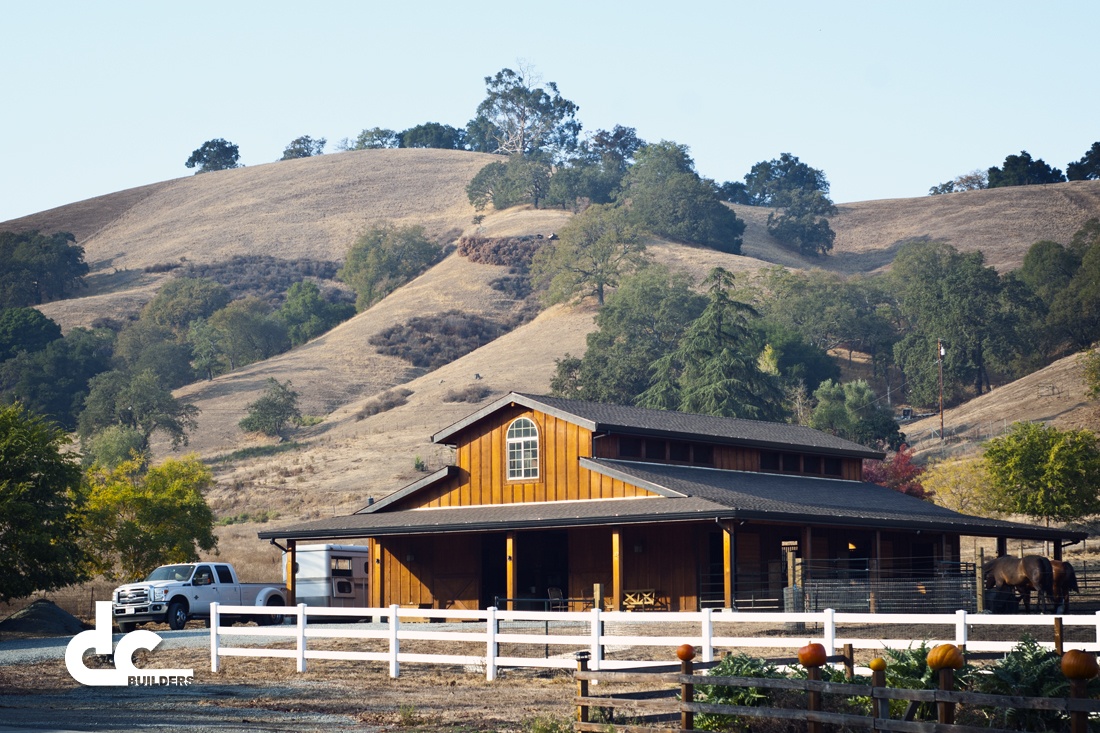 The post and beam framing with exposed heavy timbers creates a warm, rustic feel that adds to the charm of this already attractive equestrian facility.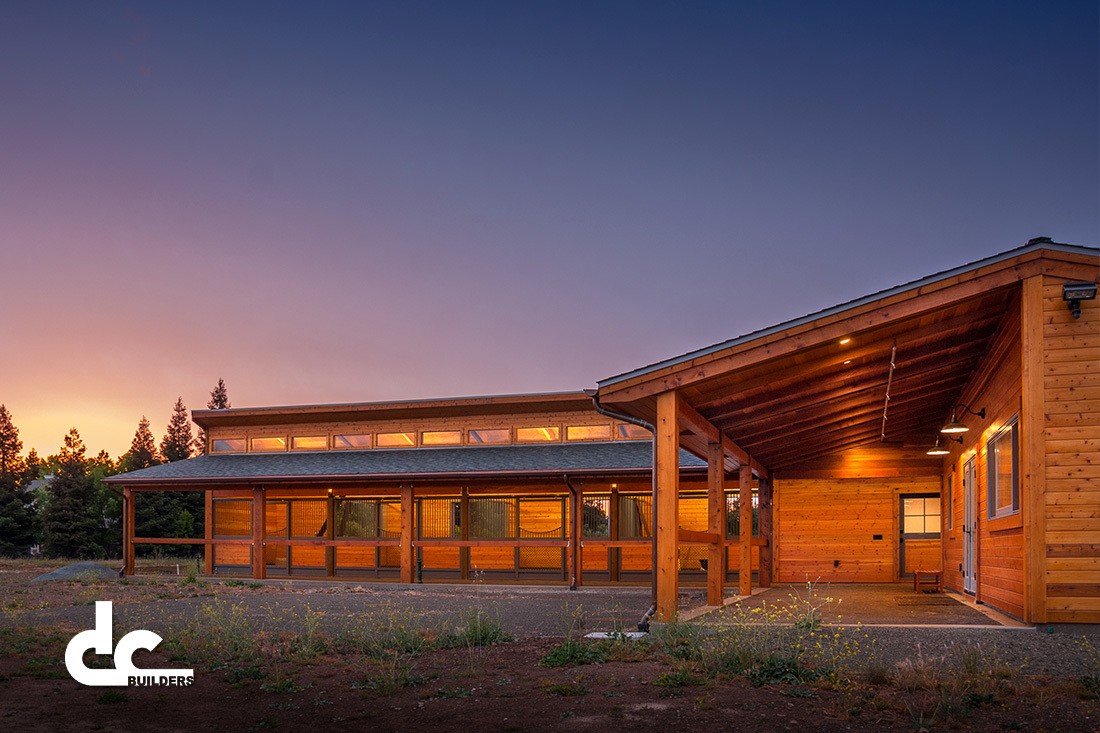 Easily one of our finest horse barns yet, this L-shaped shed row barn designed by Blackburn Architects stands proud in San Martin, California.