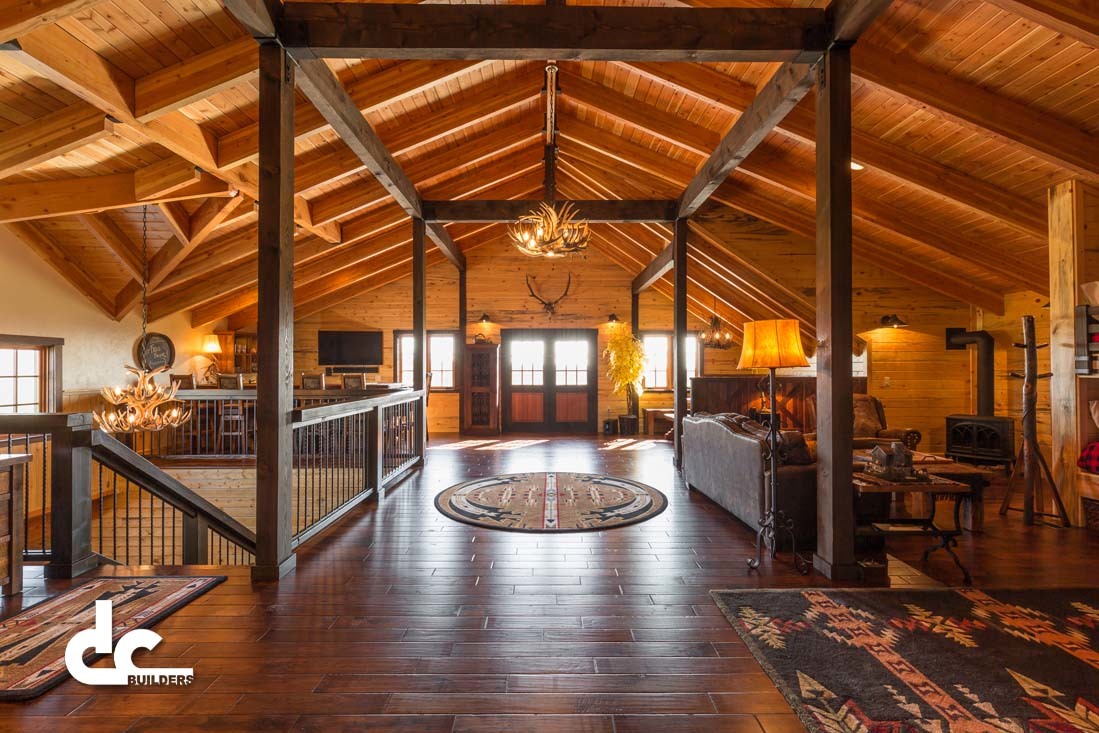 Post & Beam Barns
Post and beam is a style of construction that uses heavy timbers instead of traditional dimensional lumber. This type of custom barn building uses fewer, larger all-wood posts and beams than traditional stick built construction. The frame of the structure is held together using wooden joinery and/or steel gusset plates. Using larger timbers allows us to use fewer of them in order to create dramatic open spaces.

This style of barn can be erected extremely quickly, just one of the many benefits of choosing a post and beam structure. Post and beam barns have no load-bearing walls and are extremely functional, giving you the ability to customize your structure when placing windows, doors, and horse stalls. Check out our extensive project gallery to view some of the most exquisite post and beam barns and homes in the country from DC Builders.
As you can see from our always-expanding portfolio, DC Builders has ample experience in the design and construction of custom post and beam barns nationwide. Our accomplished crews have traveled the country from Washington, Oregon, and California to North Carolina, Maine, and Tennessee. Our in-house design team and experienced project managers work together under one roof to customize your experience from the creation of the initial design concept to the day we hand you the keys. Check out some of our past projects to see what DC Builders could do for you.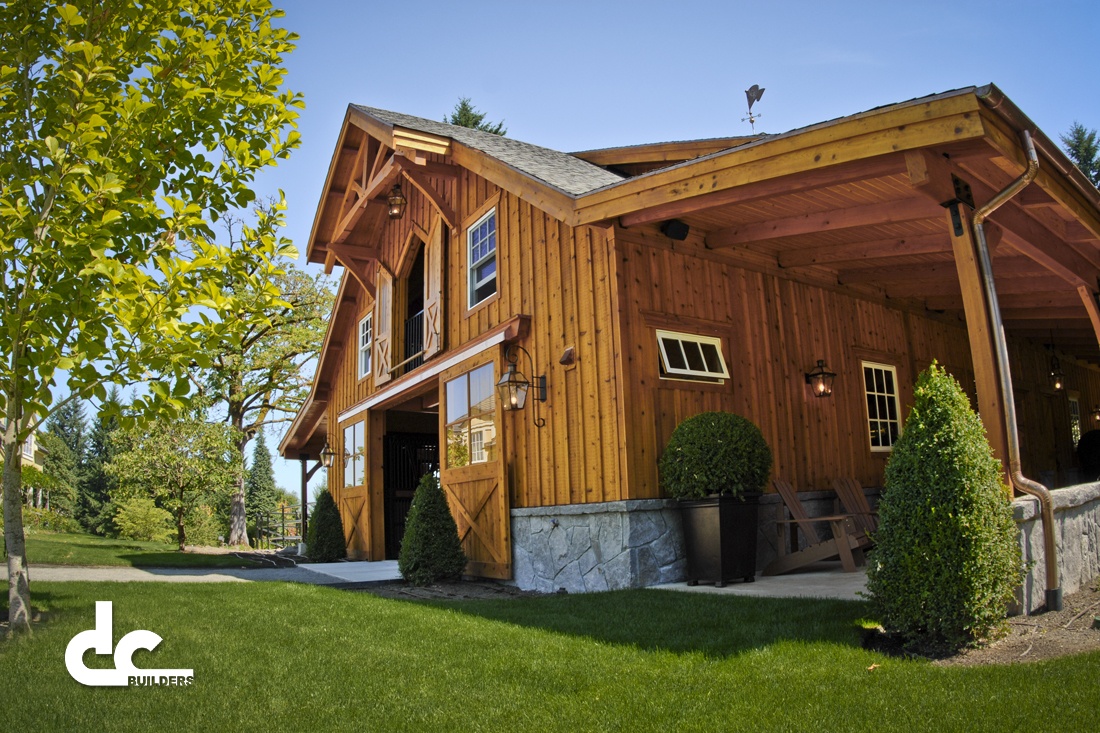 This timber framed barn sits on a beautiful property at Last Chance Ranch in West Linn, Oregon. With sturdy post & beam construction, this barn will stand for decades.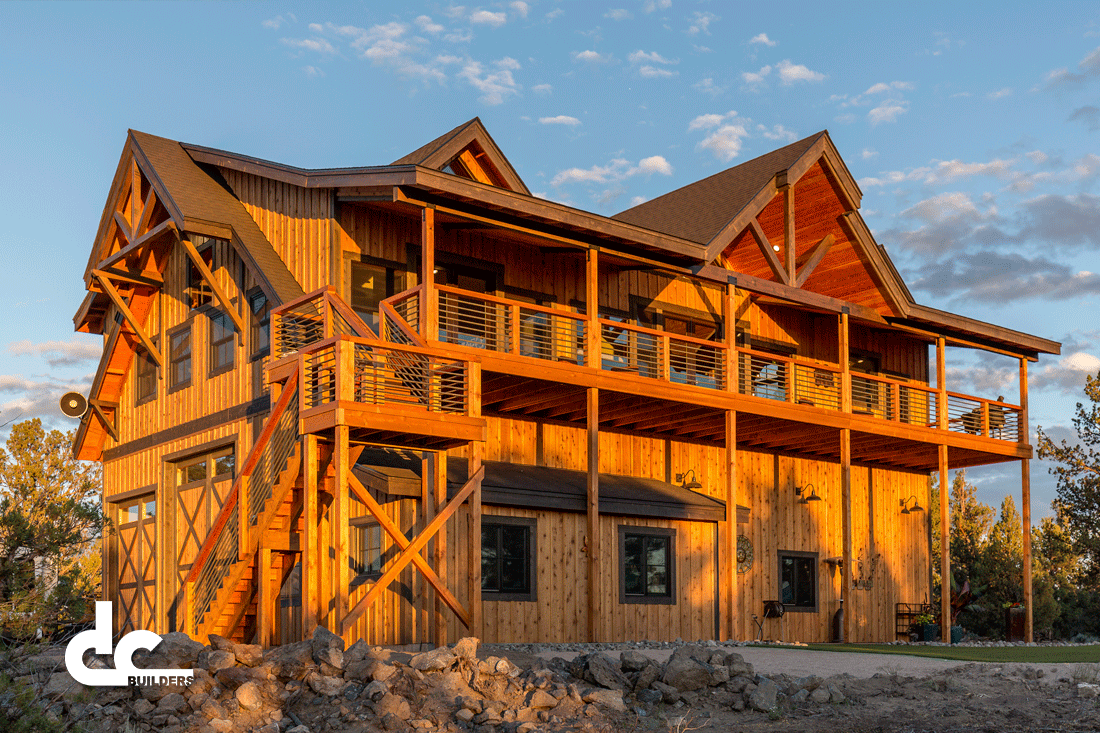 Designed with an open floor plan to make it feel like home, this garage with living quarters is the best place to spend time with the family and take in some incredible scenery.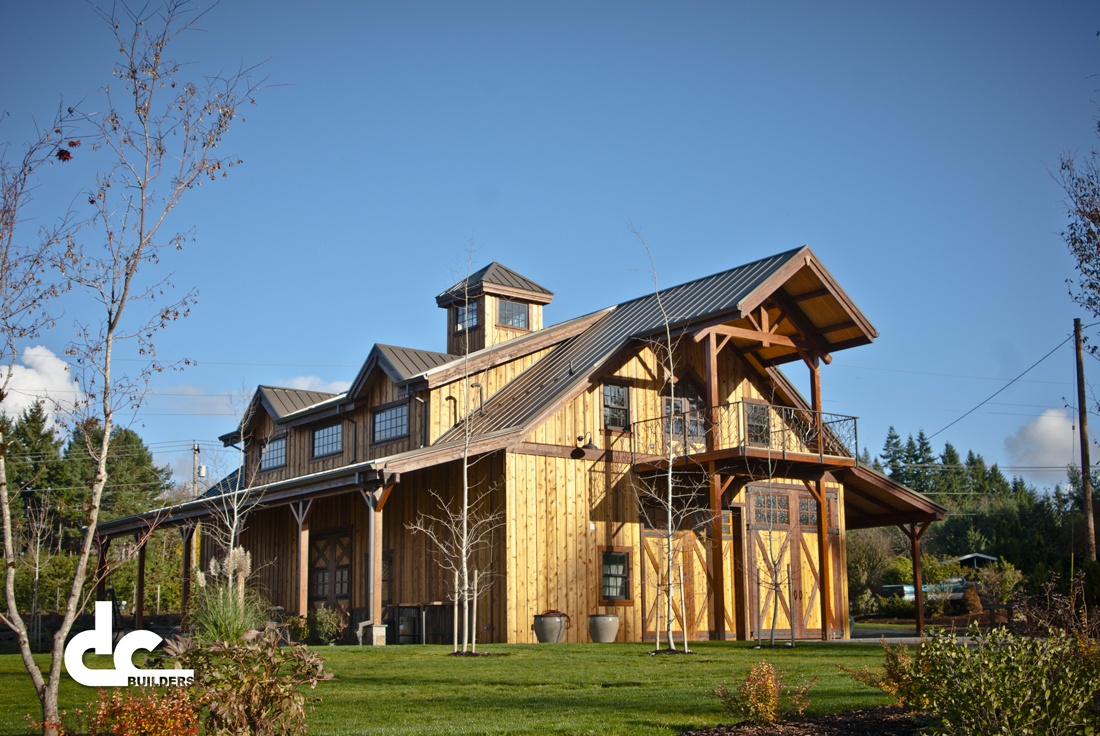 The custom features on this apartment barn are a sight to see. With help from local artists, we were able to perfectly match this structure to the client's style and personality.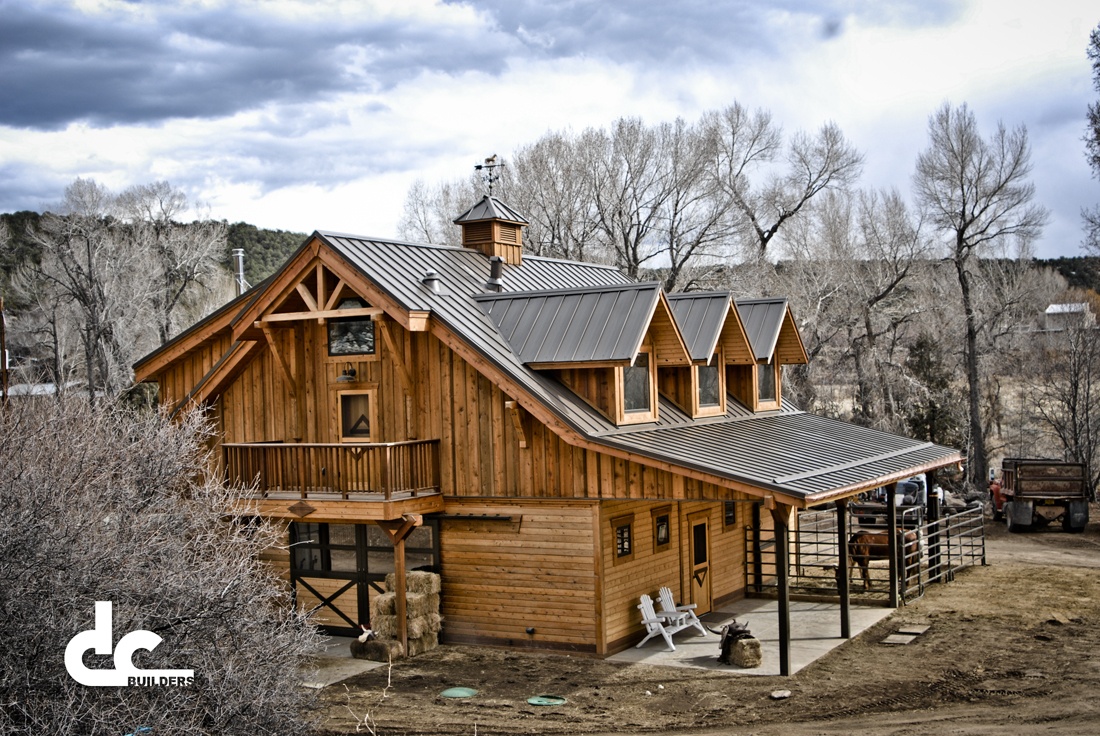 Rustic charm completely encapsulates the look and feel of this wonderful barn home. Custom designed and built for fantastic clients, this project is one to remember.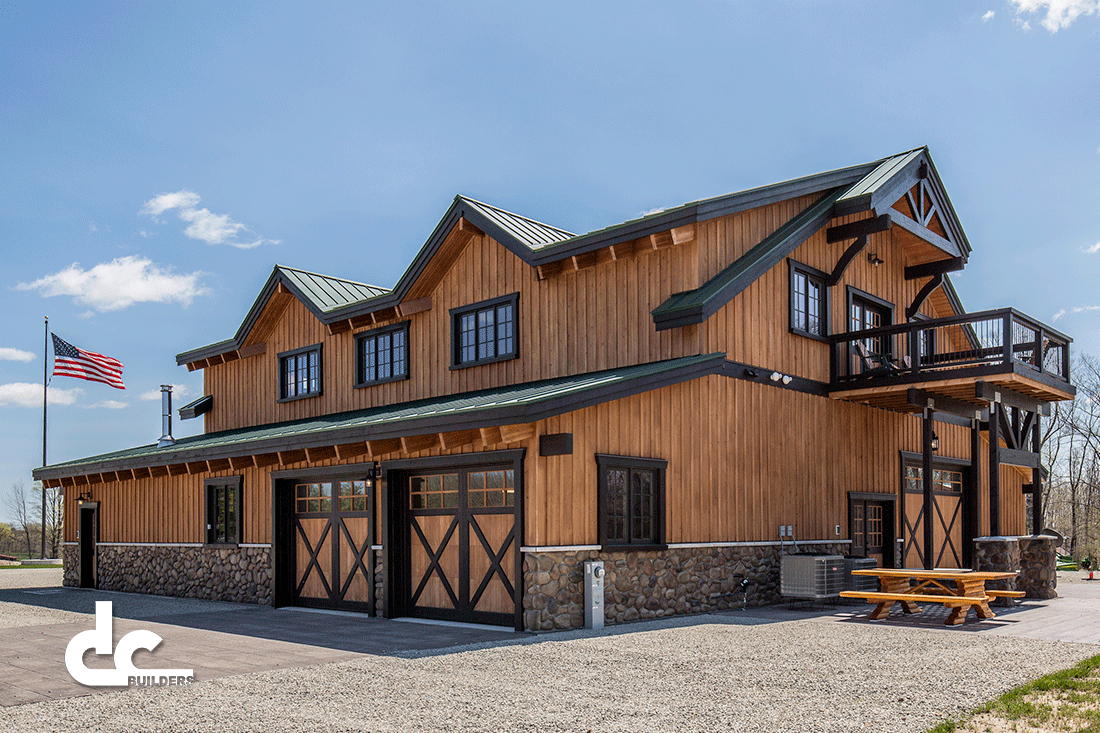 With a little imagination, this barn became so much more than a hunting cabin. The spacious garage and rustic living quarters on this custom barn make it the ultimate getaway.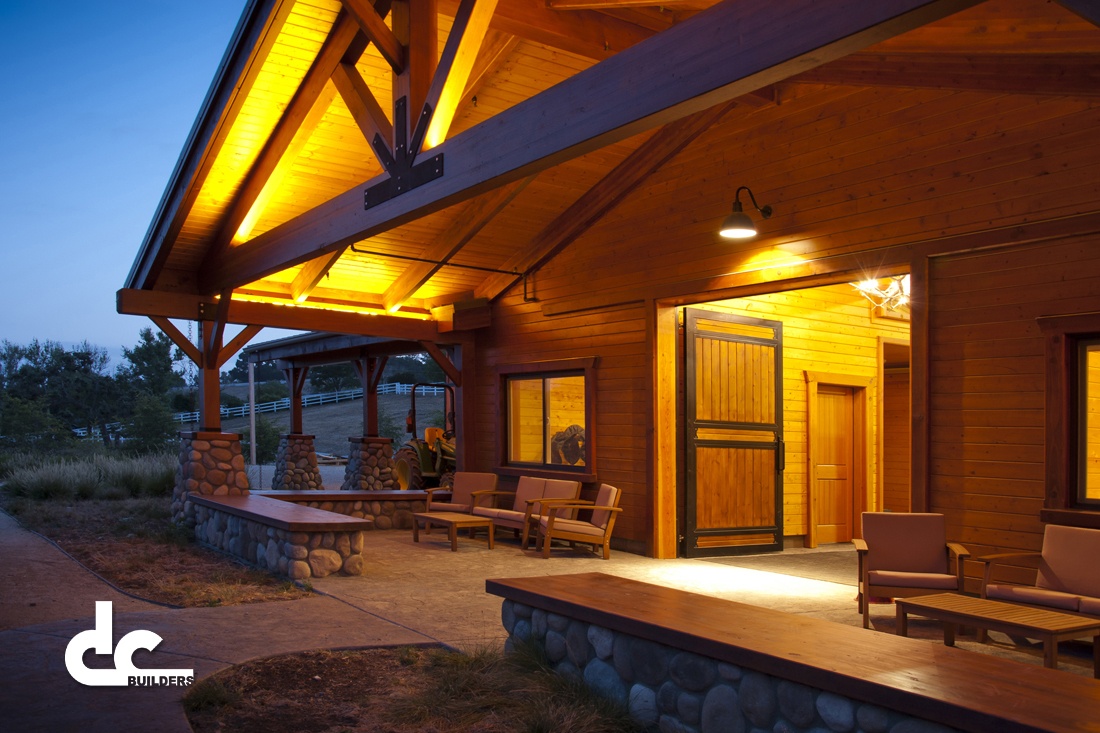 Packed full of incredible upgrades and amenities like a covered fireplace patio and caretaker's apartment, this structure has everything you want in a custom barn..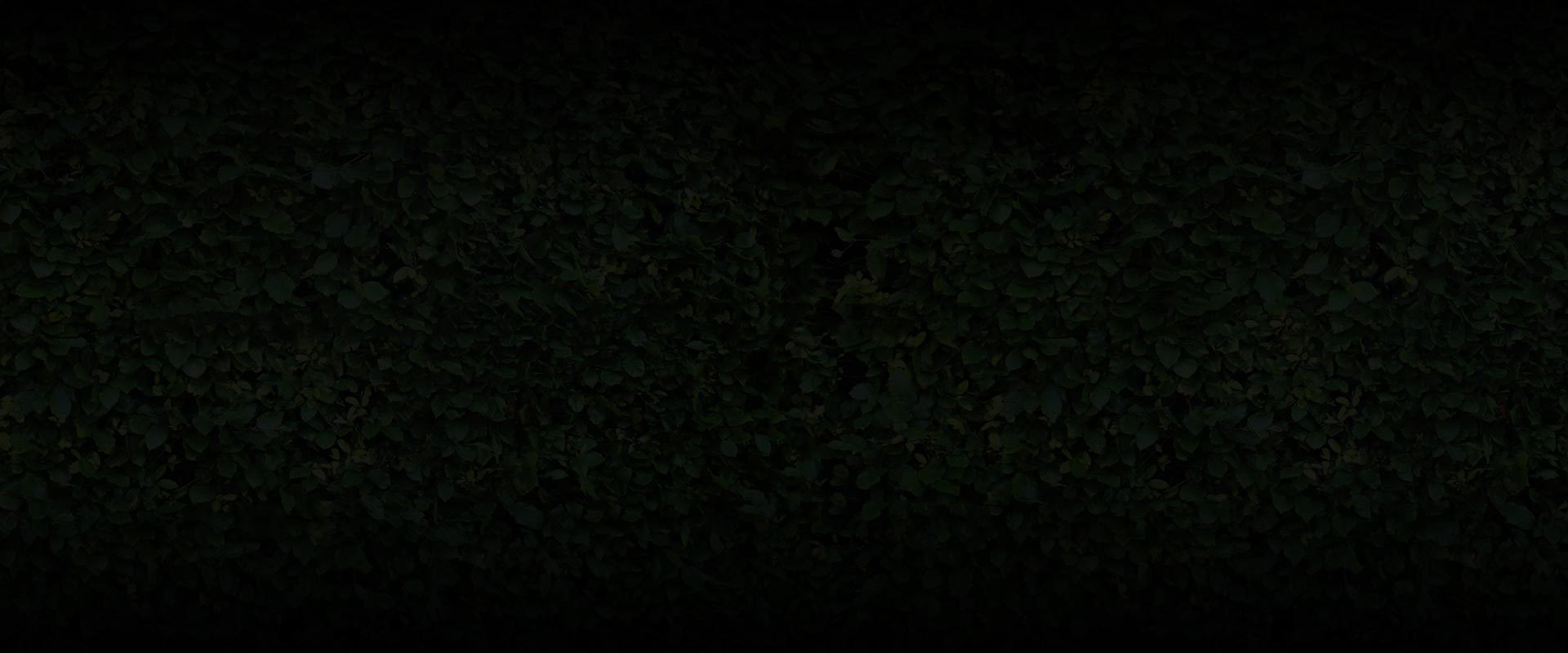 WANT A BARN TO CALL YOUR OWN?
Our design team can turn your vision into pre-engineered plans.