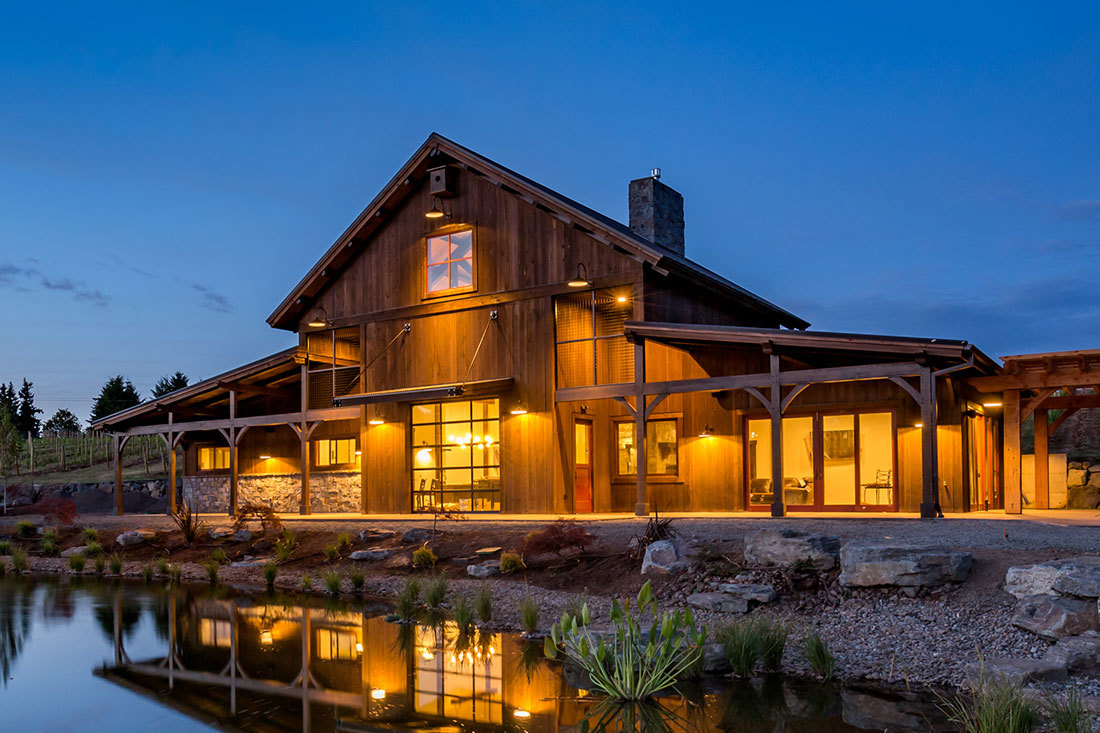 Timber Frame Barns
Timber frame structures use fewer, larger wood posts and beams than conventional construction, allowing for large, dramatic open spaces. Traditionally, the frame is fastened using complex wooden joinery rather than nails or other mechanical fasteners. oral ivermectin for head lice Modern timber frame construction offers increased stability and less dependence on bracing and minor joists than conventional construction – this is what gives the interior of timber frame homes and barns their large and lofty feel.

Timber frame barns can be built in a very short amount of time, but are also famed for their strength and durability. With proper upkeep, these barns can stand for generations.
There is a rich American tradition of using timber frame construction, dating back to the earliest settlers in Virginia in the 1600's. Today timber frame construction is experiencing a resurgence thanks to recent advances in computer precision-cut timbers, adhesives and insulation materials. Timber frame barns are more fire resistant than traditional stick frame structures and much more impressive. See more timber frame barns from DC Builders in our extensive project gallery.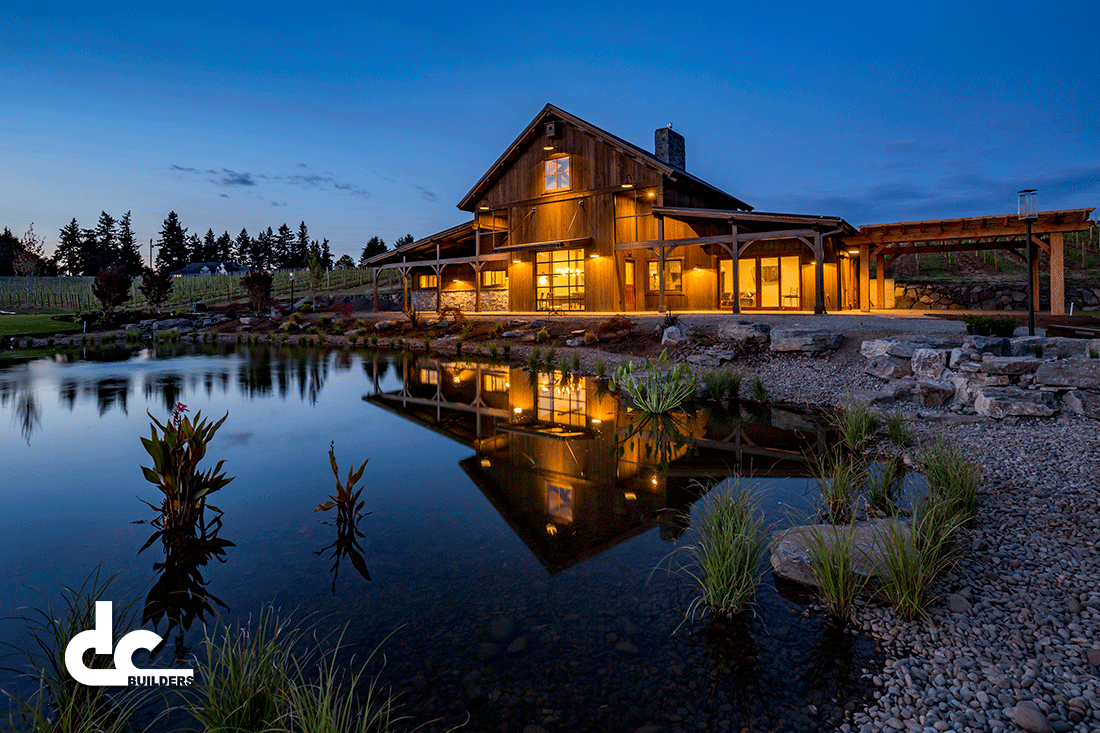 The Barrel House at Peter's Mountain was an incredible project to work on. Using a spacious timber frame design we were able to create a stunning barn and event space.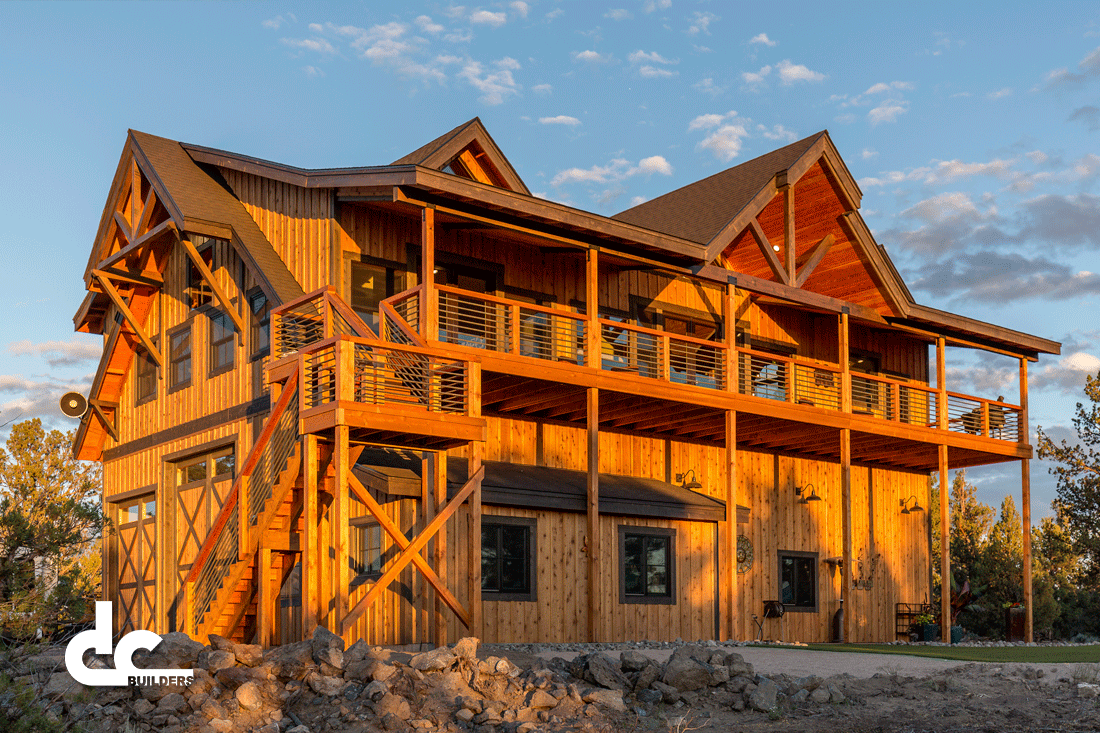 Designed with an open floor plan that makes it feel like home, this garage with living quarters is a place to spend quality time with family and take in the incredible scenery.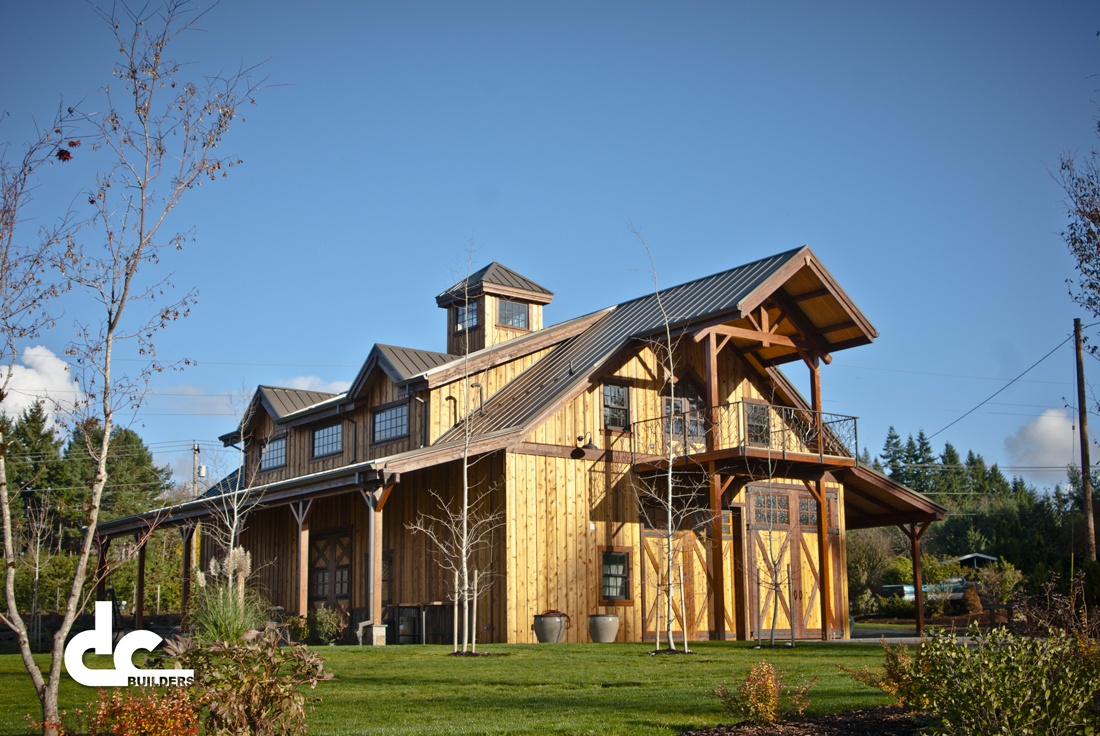 With all the custom features on this apartment barn it's hard to catch them all. With help from local artists, we were able to match this structure to the client's personal style.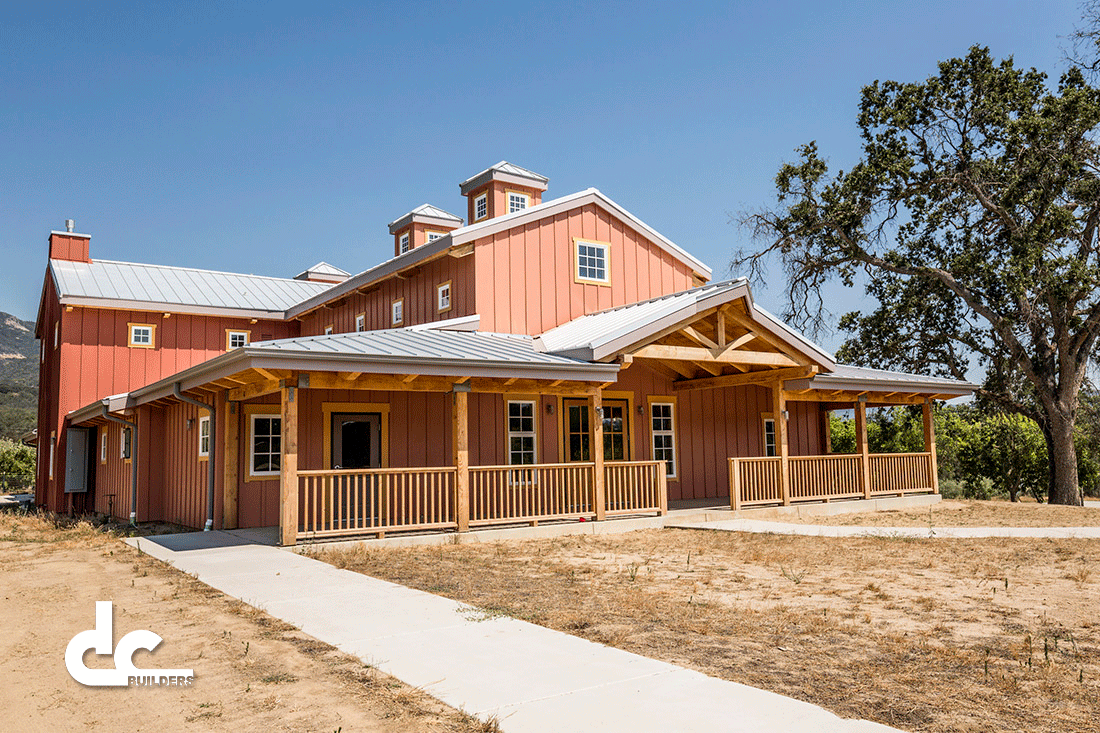 This amazing structure combined our signature post and beam style with the influence of greek heritage and beautiful hand painted murals to create a stunning interior.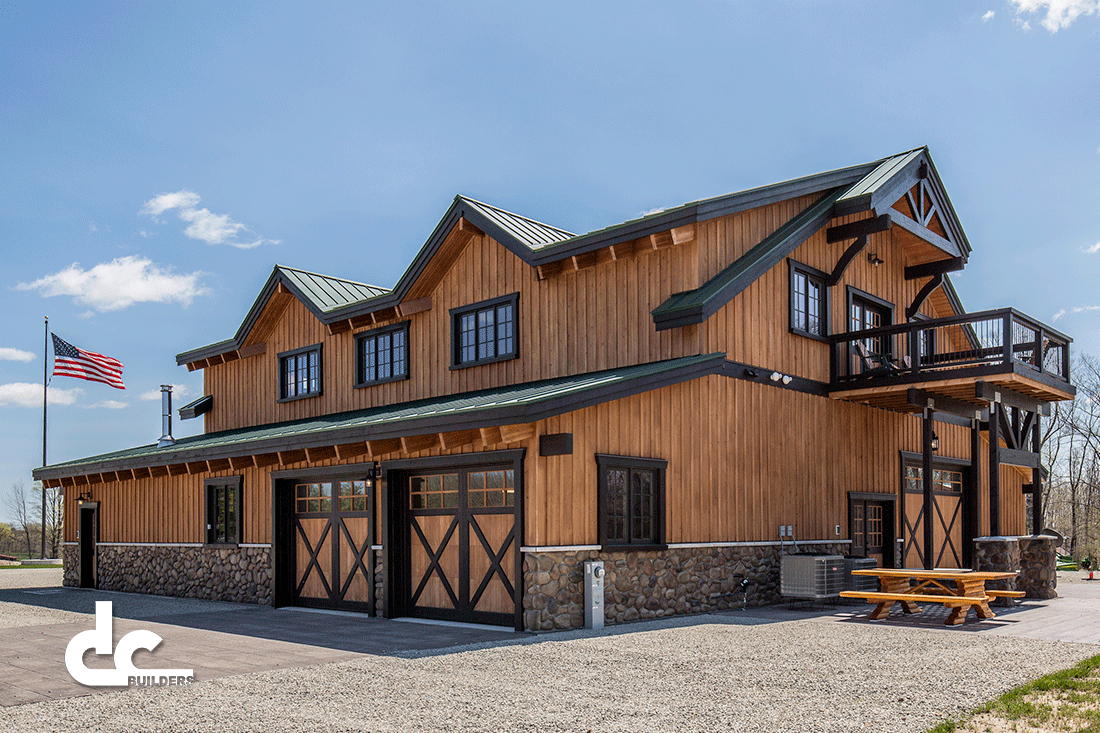 A hunting cabin can be so much more with a little imagination. The spacious garage and rustic living quarters on this timber frame barn make it the ultimate getaway.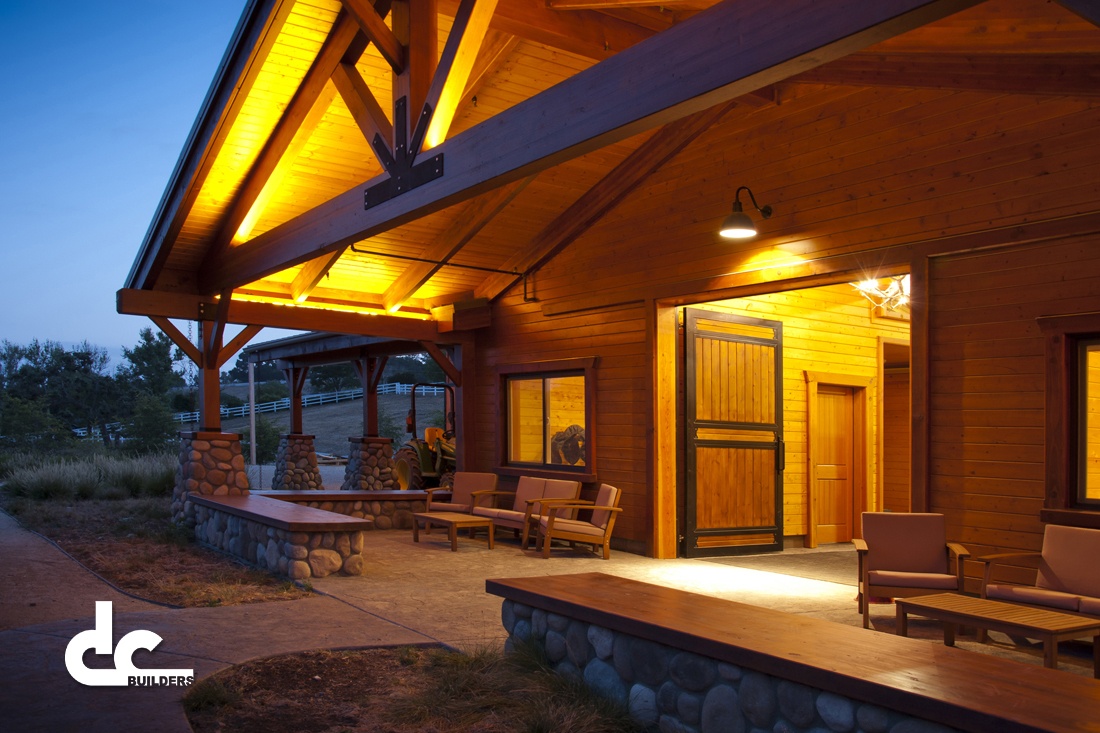 Packed full of custom upgrades and amenities like a covered patio, stone fireplace and caretaker's apartment, this structure is everything you desire in a custom barn.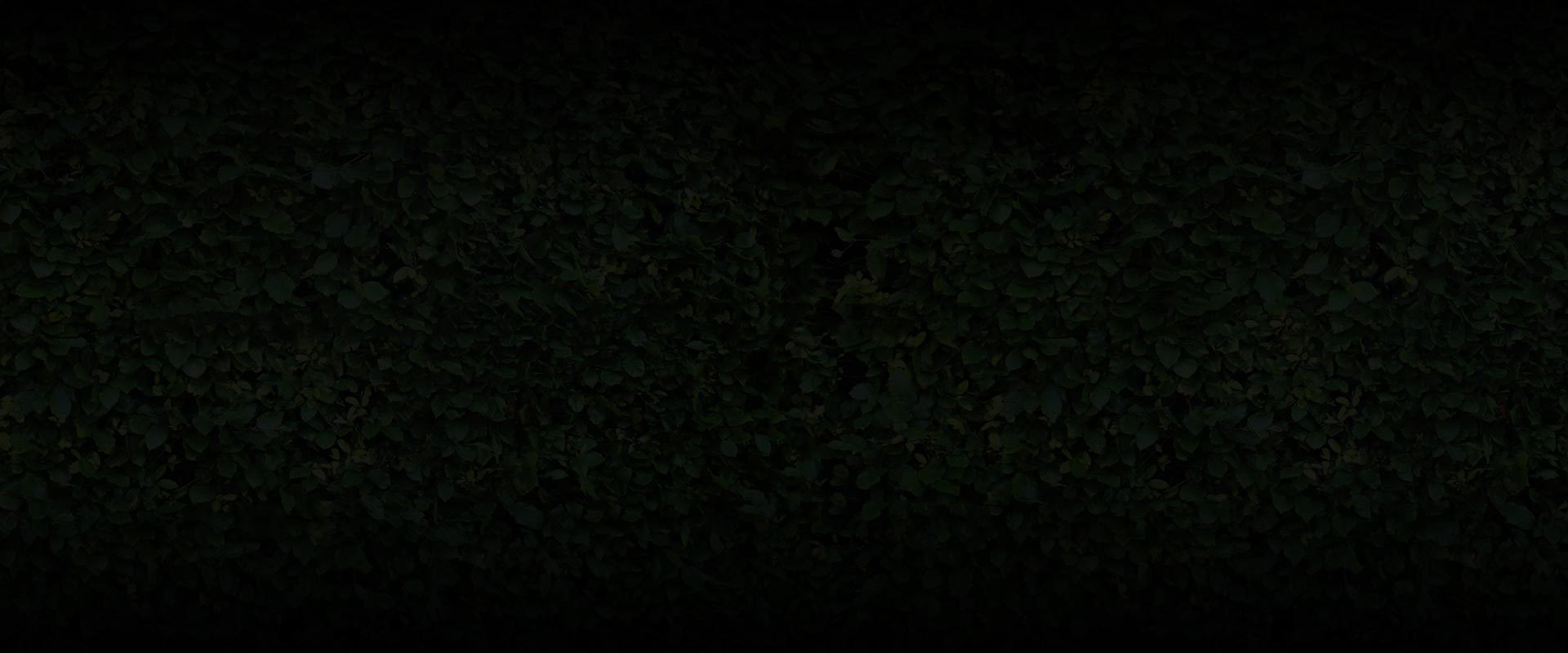 WANT A BARN TO CALL YOUR OWN?
Our design team can turn your vision into pre-engineered plans.