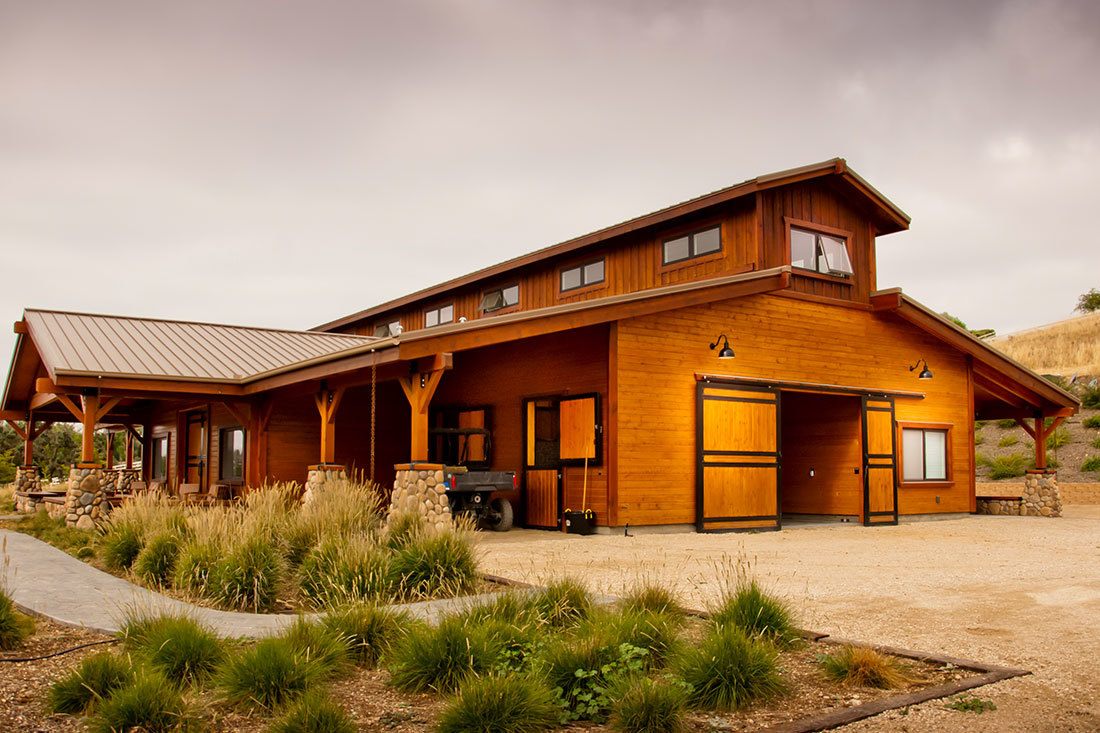 Alberta Custom Barn Designs & Building Kits

The climate of Alberta provides a unique challenge to those who need a high quality structure.

Alberta experiences cold winters where temperatures fall far below freezing, which can be interrupted by dry chinook winds that can raise temperatures substantially. DC Builders has experience designing barns to withstand the worst of any weather across North America. Whether you're looking for a pre-designed structure or if you have a custom design in mind, DC Builders has the ability to provide you with the right design for you.
Alberta is a large province known for the beauty of its mountains. It's bordered on the west by the Rocky Mountains, which cause a rain shadow that makes the rest of Alberta relatively dry. Both Banff and Jasper reside in the foothills of the Rockies and provide a year-round vacation destination. Both are located near national parks that share the same name, where you can explore glaciers, wildlife, hot springs, and everything else the Rockies have to offer.
DC Builders has experience designing barns and other structures all across North America. We specialize in custom barn plans, and we also have extensive knowledge of pre-designed barn kits that may suit your needs as well. Throughout the process, our design team will be available to answer all of your questions. We love having client input at every step in the process, and we'll be happy to communicate with you via email, over the phone, in web meetings, or in person. With our industry-leading software and cloud-based management system, we'll help you visualize your structure before you commit to building. Explore DC Structures' Line of Barn and Barn Home Kits
To get started on your barn project, visit our sister company DC Structures to browse their line of pre-engineered barn and barn home kits. DC Structures ships complete design and materials packages all over the nation for construction by an approved general contractor, making it easy for you to jumpstart your project in no time. If you're looking for something more personalized to your taste, DC Builders will work closely with you to create custom design plans for your unique project. Our experienced project managers and framing crews can also mobilize to complete your heavy timber framing, conventional framing, siding installation, and more for your project, no matter where you live in the U.S.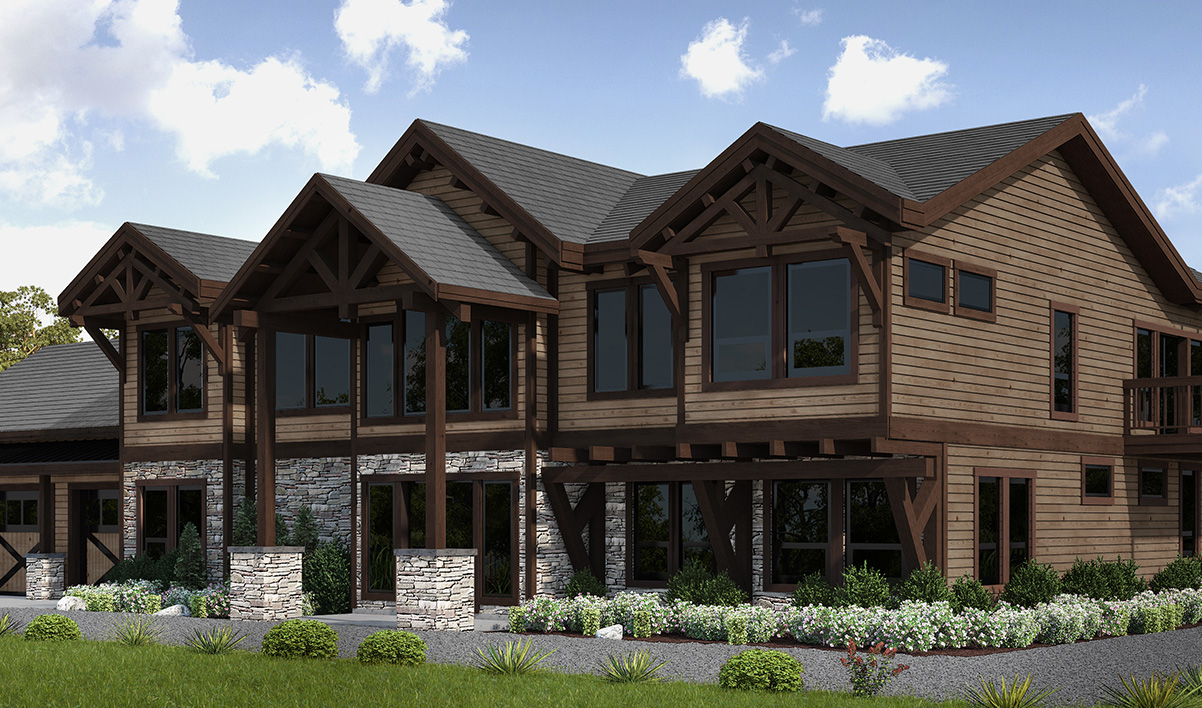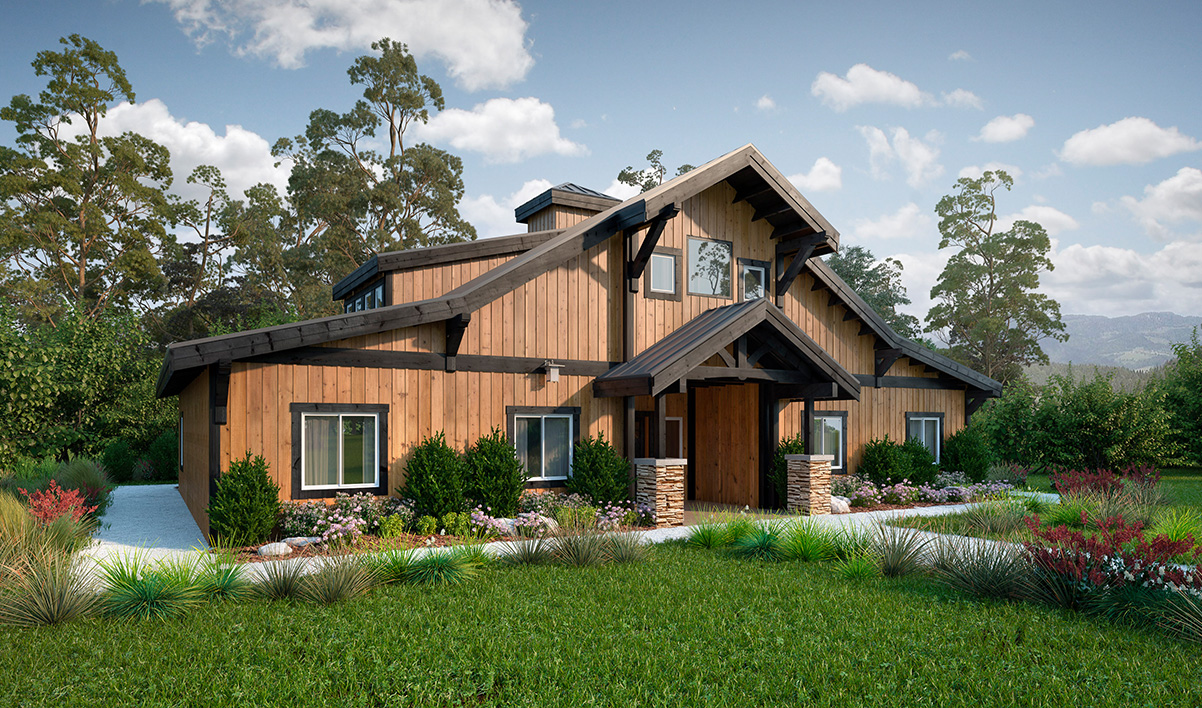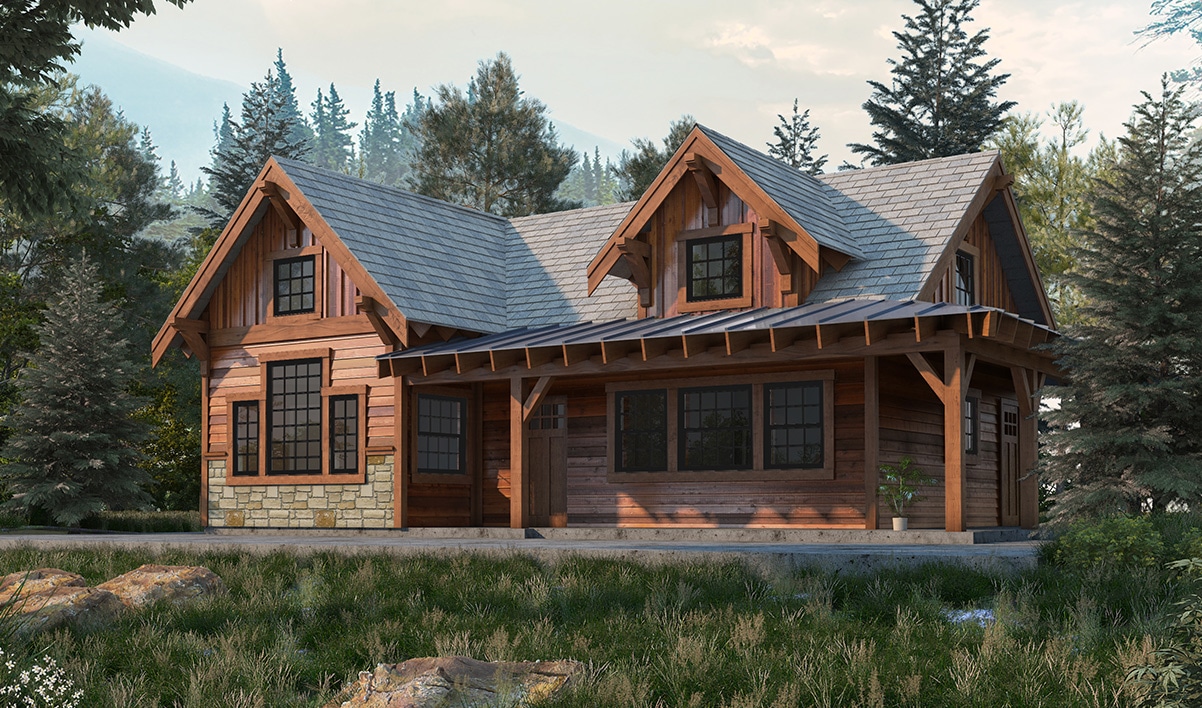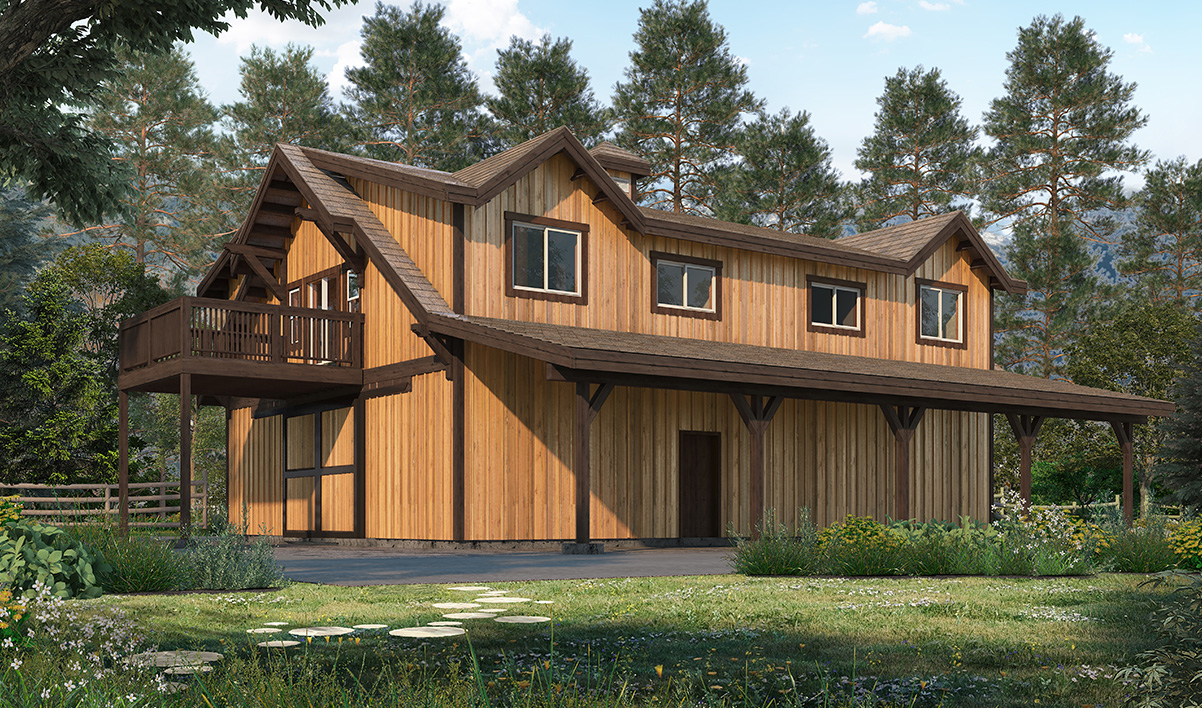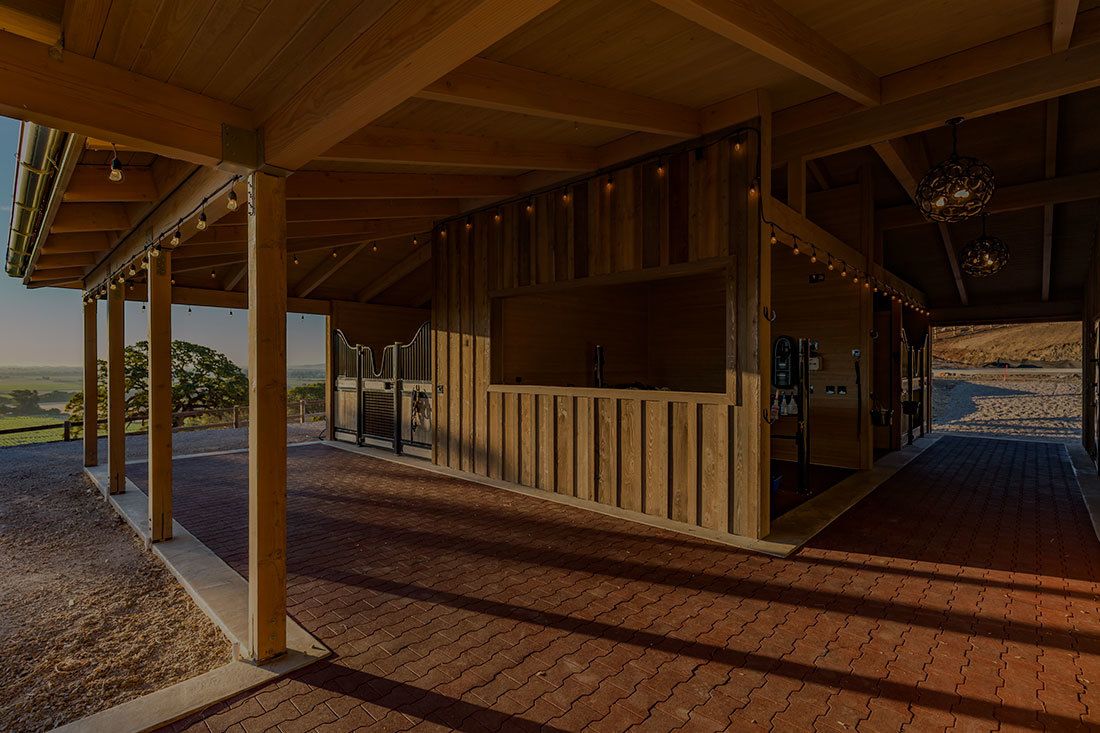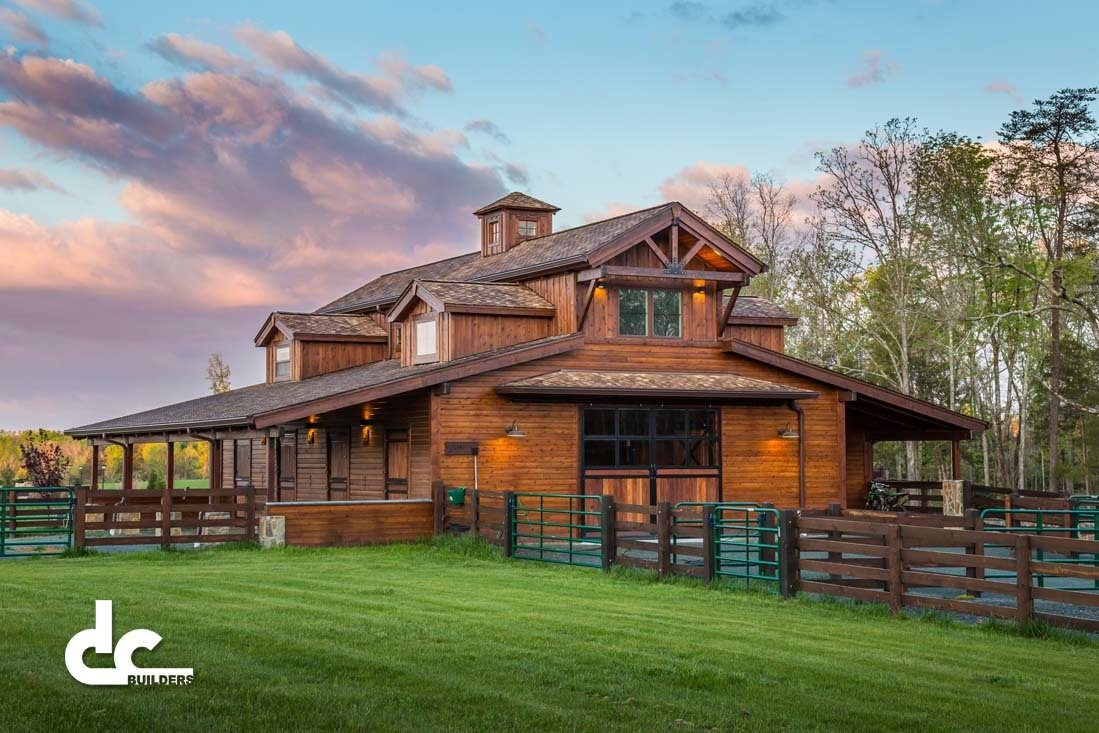 This gorgeous monitor style barn was designed by the in-house design team here at DC Builders. This barn with living quarters holds four horse stalls, a feed room, and a tack room. Unlike most apartment barns, the living space stays on the ground level, with a bedroom, living room, and kitchen directly across from the horse stalls. The owners of this barn can even watch their horses through a window in the kitchen.
MORE INFORMATION 
THINGS TO CONSIDER
More About DC Builders
Information
DC Builders designs and builds all-wood horse barns, barns with living quarters, barndominiums, barn homes, workshops, garages, and commercial buildings. We also construct custom riding arenas, covered, indoor, or outdoor. Headquartered in the Pacific Northwest, we specialize in wood construction and source only the finest lumber for use in our timber frame or post and beam structures. If you are looking for the best design partner to help craft your dream barn in the Alberta area, call (888) 975-2057 or request a quote today!
Having a solid barn to protect your animals from these temperatures is vital. In addition to exposure to the cold, snow can also be devastating to any kind of herd as the animals become trapped and unable to eat or move to warm themselves. We've built barns throughout the country and have much experience building barns to withstand harsh northern winters.