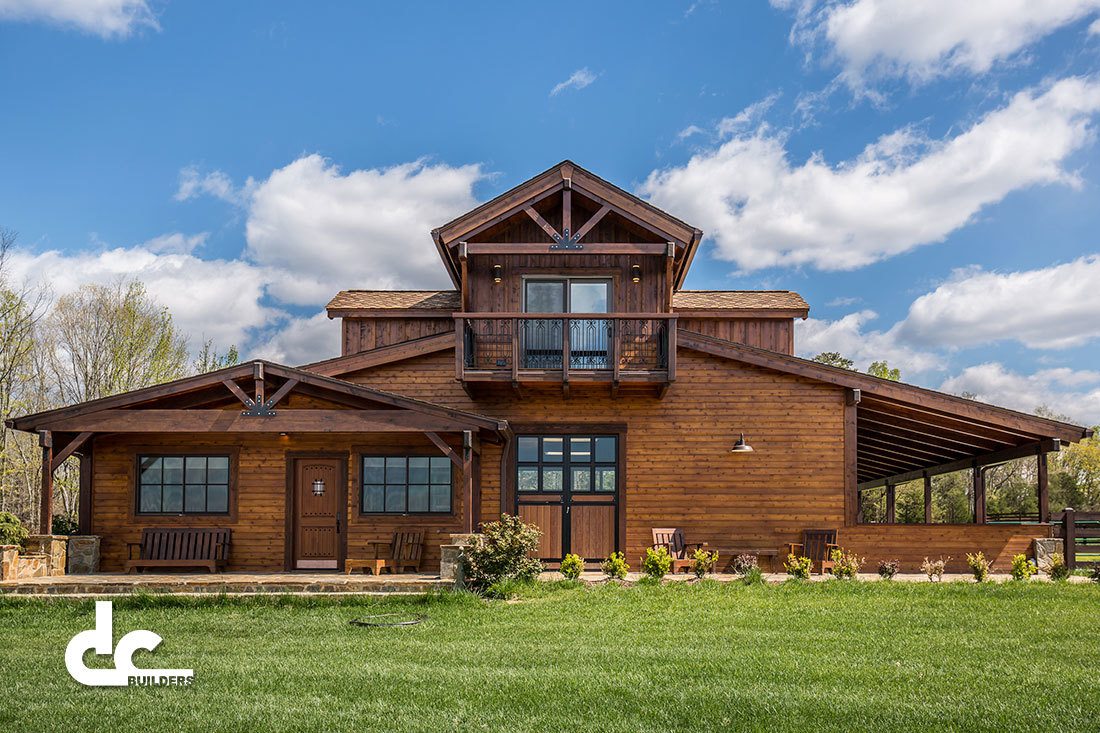 Ontario
Custom Barn
Designs & Building Kits

The idea of building a new structure on your property

can be pretty intimidating. With so many different styles and options to choose from, it can be difficult to decide which building works the best for your property, lifestyle, and aesthetic. Luckily, DC Builders has extensive knowledge in both building kits and custom designs to help make the process easier. Our sister company DC Structures offers a line of barn and barn home kits to help you get started on your project, and our in-house design team can either customize your kit or create personalized design plans based on the ideas you bring to us. No matter the task at hand, we're here to help you every step of the way.
With DC Structures, you can choose from a collection of already pre-designed buildings to determine the best fit for your property. These pre-engineered building kits not only make the design process much simpler but result in an easier and faster construction process, considering all materials are prepared ahead of time in our weather-resistant facility in Oregon. DC Builders can assist you with any questions you might have to make sure you are getting exactly what you want out of your building, or fully customize any barn or barn home kit selected through DC Structures to ensure your build perfectly aligns with your vision.
The outside elements that surround Ontario vary greatly depending on location. When choosing to build a new structure on your property, you will want to make sure it meets all the requirements and that it will withstand the harshest of elements. At DC Builders, we specialize in custom designs that will stand up to all weather and property elements. Our designers work closely with you to ensure you are getting exactly what you dream of in a barn. Using the latest design software and cloud-based project management tools, we can work with you to discover and accomplish your goals. From large and in-depth equestrian facilities to smaller horse or hay barns, we provide the solutions you need with barns of all shapes, sizes, and designs.
All of our work is backed by a guarantee of satisfaction. DC Builders collaborates with our clients to ensure that they are finding the barn option that is right for their plans and fits in their budget. Explore DC Structures' Line of Barn and Barn Home Kits
To get started on your barn project, visit our sister company DC Structures to browse their line of pre-engineered barn and barn home kits. DC Structures ships complete design and materials packages all over the nation for construction by an approved general contractor, making it easy for you to jumpstart your project in no time. If you're looking for something more personalized to your taste, DC Builders will work closely with you to create custom design plans for your unique project. Our experienced project managers and framing crews can also mobilize to complete your heavy timber framing, conventional framing, siding installation, and more for your project, no matter where you live in the U.S.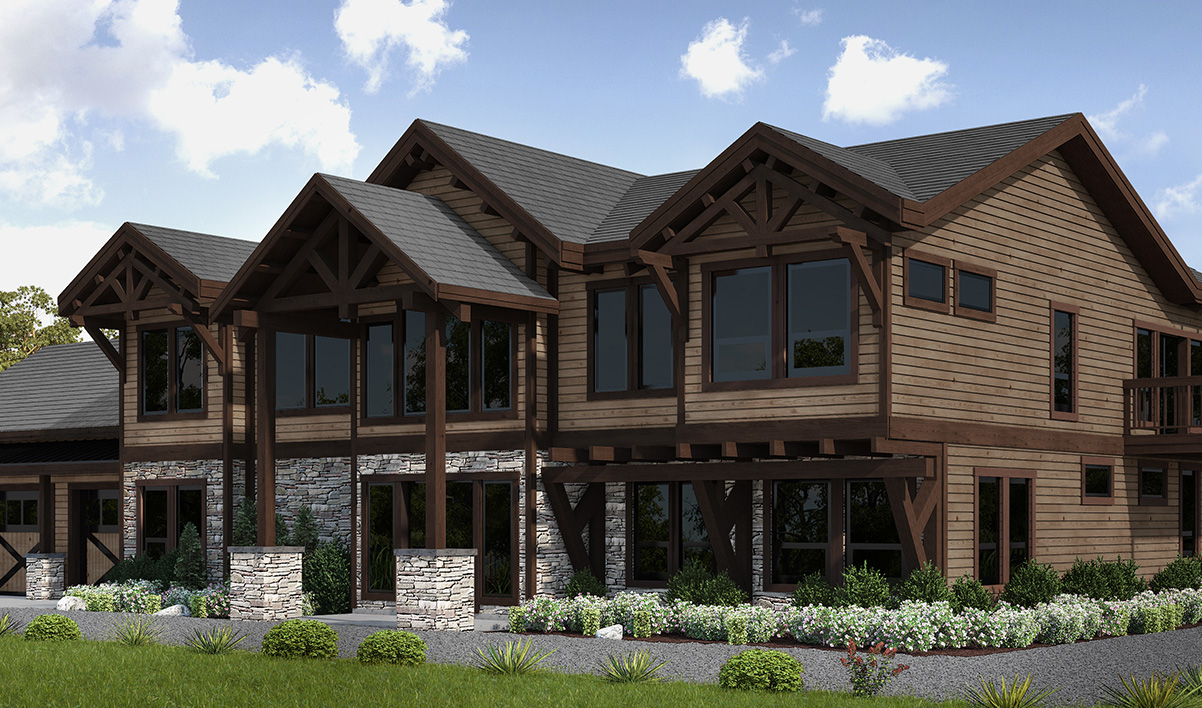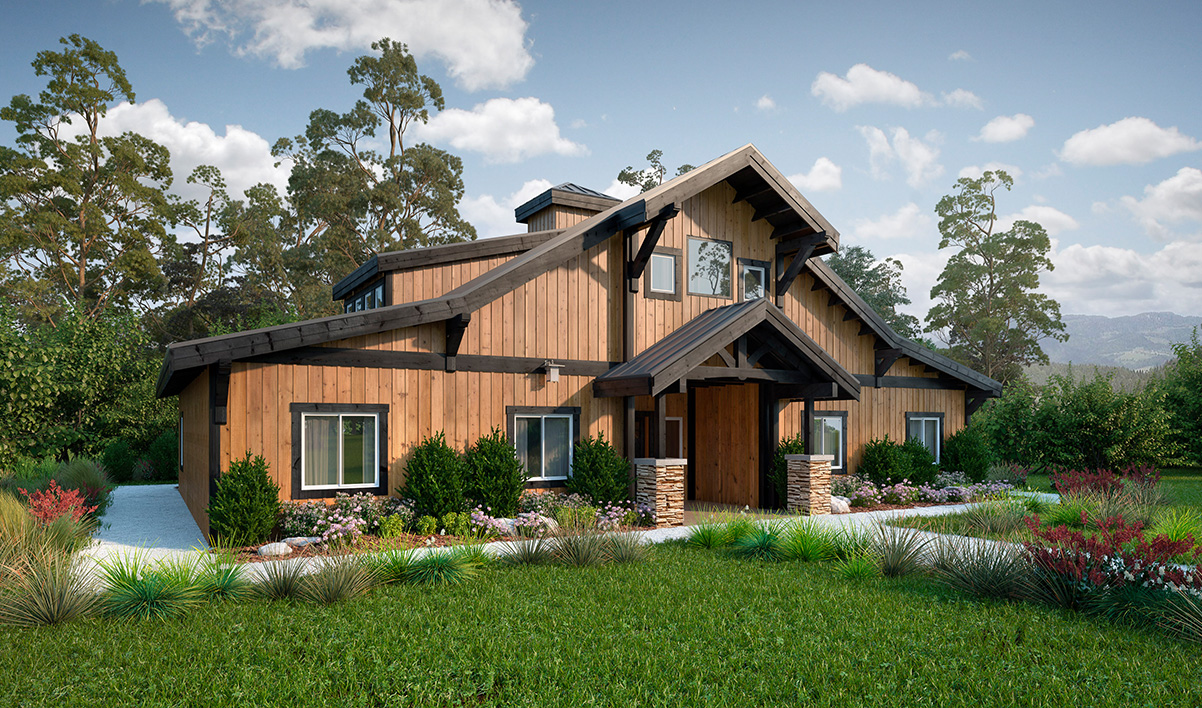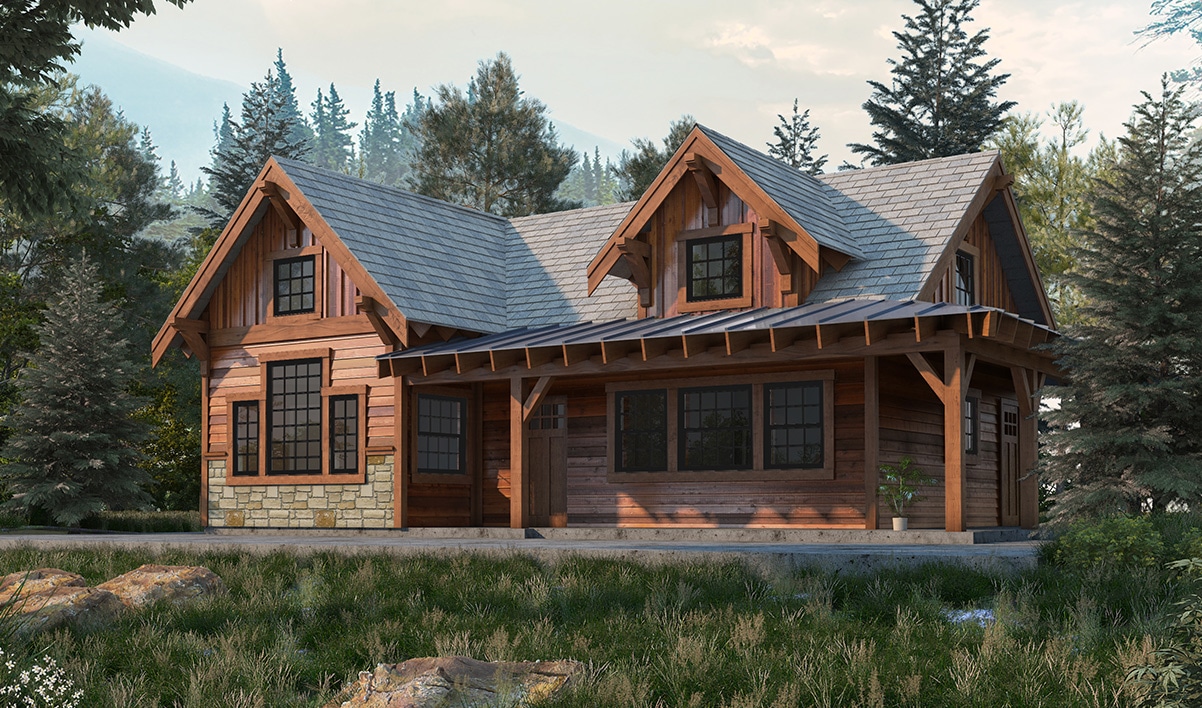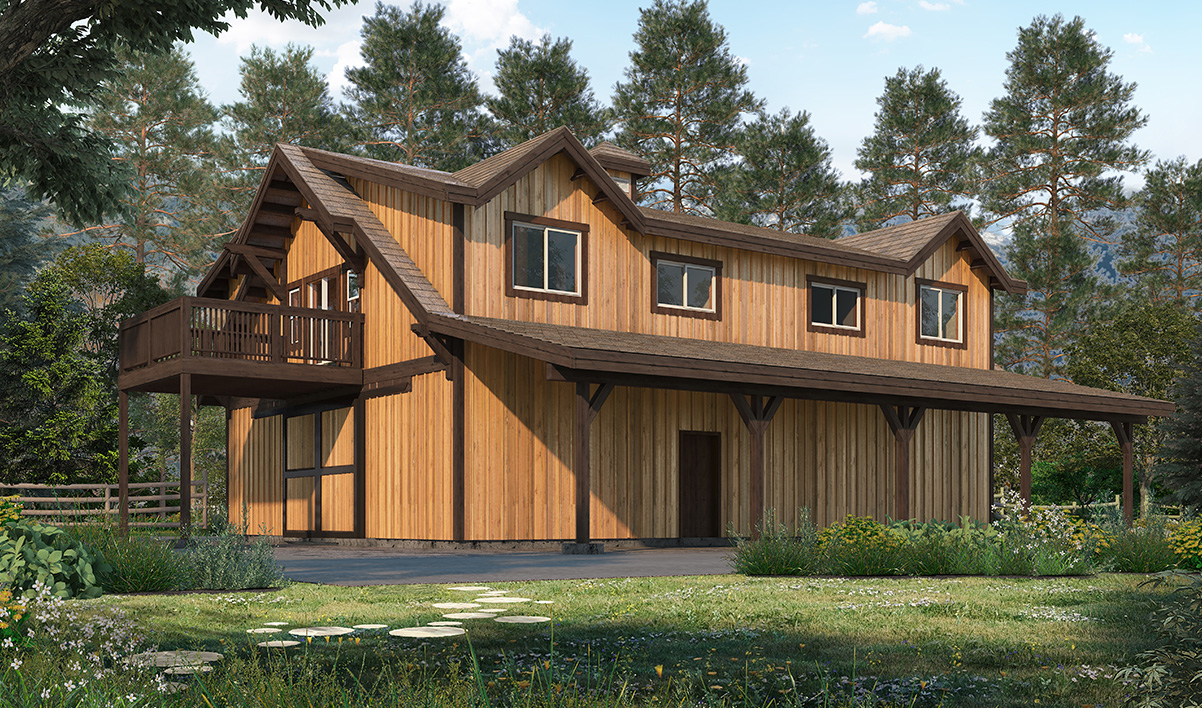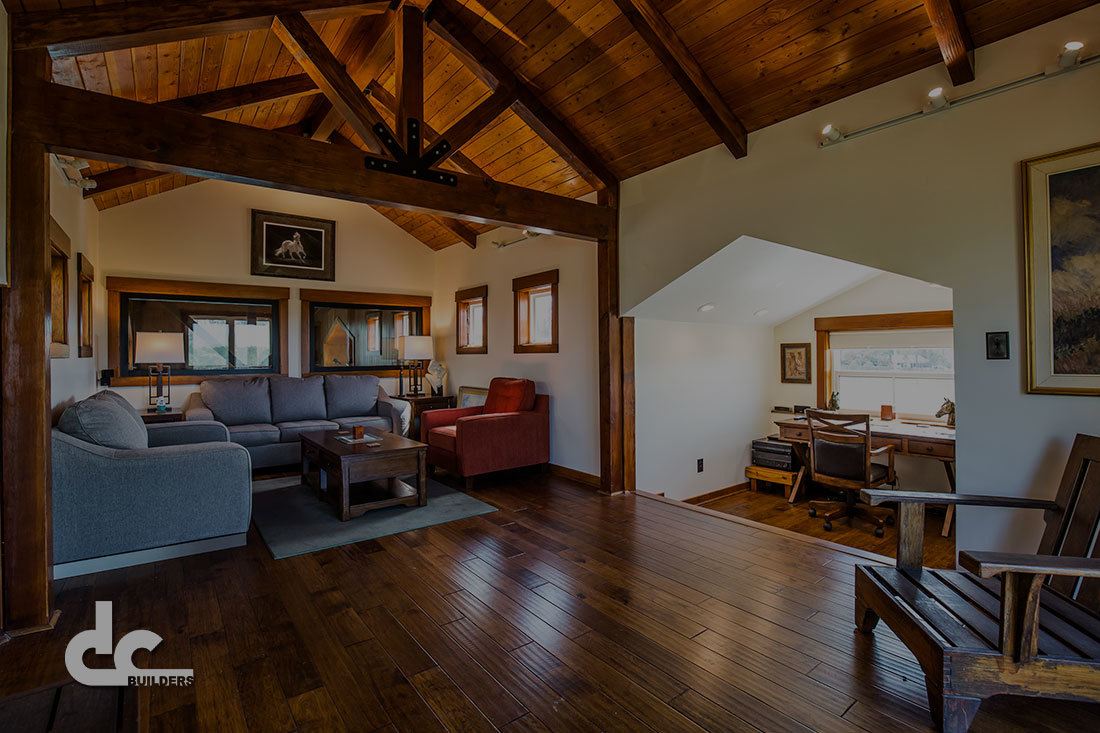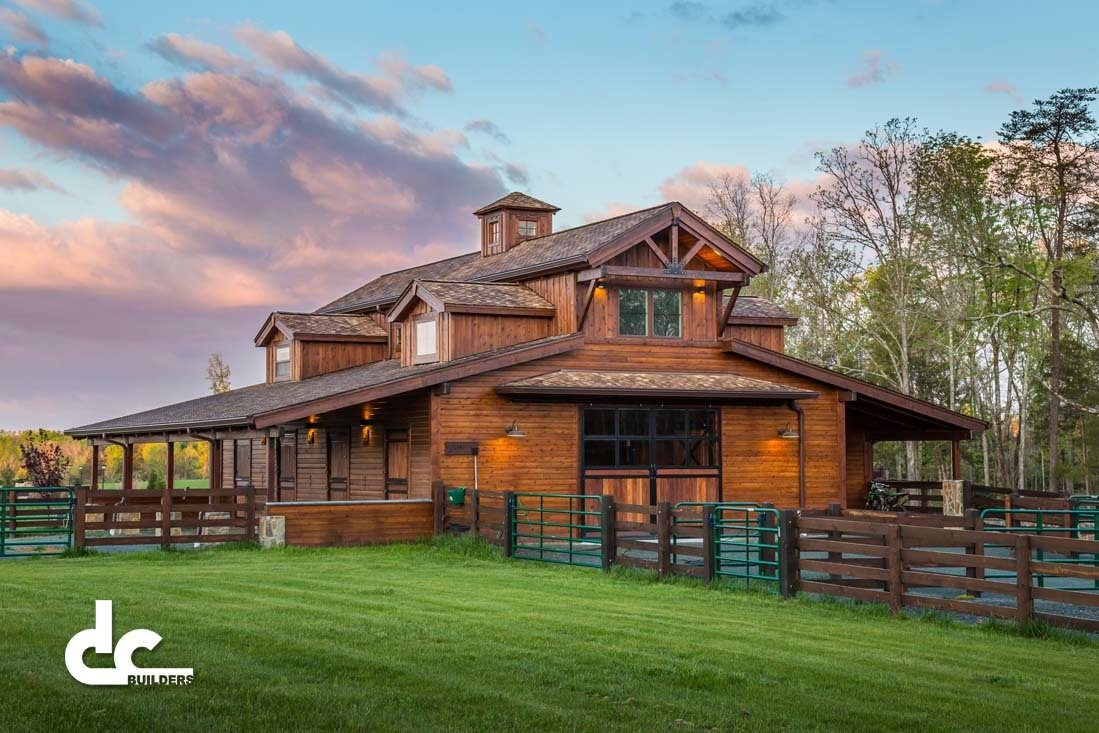 This gorgeous monitor style barn was designed by the in-house design team here at DC Builders. This barn with living quarters holds four horse stalls, a feed room, and a tack room. Unlike most apartment barns, the living space stays on the ground level, with a bedroom, living room, and kitchen directly across from the horse stalls. The owners of this barn can even watch their horses through a window in the kitchen.
MORE INFORMATION 
THINGS TO CONSIDER
More About DC Builders
Information
DC Builders designs and builds all-wood horse barns, barns with living quarters, barndominiums, barn homes, workshops, garages, and commercial buildings. We also construct custom riding arenas, covered, indoor, or outdoor. Headquartered in the Pacific Northwest, we specialize in wood construction and source only the finest lumber for use in our custom timber frame and post and beam structures. If you are looking for the best design partner to help craft your dream barn in the Ontario Area, call (888) 975-2057 or request a quote today!
Having a solid barn to protect your animals from these temperatures is vital. In addition to exposure to the cold, snow can also be devastating to any kind of herd as the animals become trapped and unable to eat or move to warm themselves. We've built barns throughout the country and have much experience building barns to withstand the winters of Ontario.