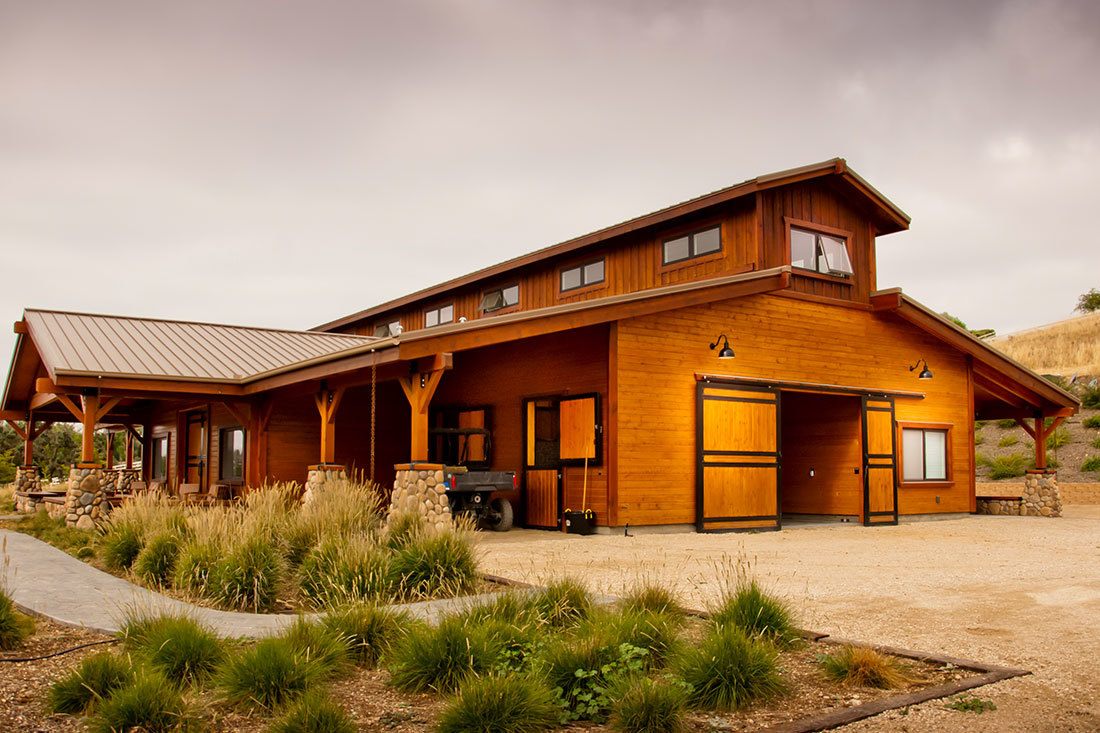 Bakersfield Barn Builders

As the 9th largest city in California,

and one of the fastest-growing regions in the nation, Bakersfield, California is the Southern Gateway to the Central Valley. Bakersfield is the seat of Kern County where 76% of California's oil is generated, and ranks third among all counties of the United States in agriculture-related production. Bakersfield also boasts a strong musical history and is considered the birthplace of the country music genre known as Bakersfield Sound. The city offers a variety of locally-owned restaurants and shopping that utilize the locally grown products of the area. With the city situated a short distance from the Sierra Nevada Mountains, there are plenty to explore from whitewater rafting to hiking
With such a rapidly growing area, DC Builders strives to use local products that will ensure that we complement the surrounding areas' natural beauty. Our experienced crews can tackle any project large or small, whether it's a timber frame pavilion for outdoor use, an original barn design, or a customized pre-engineered building package from DC Structures. As a general contractor that specializes in all-wood custom structures, DC Builders has extensive experience with designing and building equestrian facilities, apartment barns, and barn homes. If you are interested in building on your property, contact our team today to begin discussing your ideas for your project. Explore DC Structures' Line of Barn and Barn Home Kits
To get started on your barn or barn home project, visit our sister company DC Structures to browse their line of pre-engineered barn and barn home kits. DC Structures ships complete design and materials packages all over the nation for construction by an approved general contractor, making it easy for you to jumpstart your project in no time. If you're looking for something more personalized to your taste, DC Builders will work closely with you to create custom design plans for your unique project. Our experienced project managers and framing crews can also mobilize to complete your heavy timber framing, conventional framing, siding installation, and more for your project, no matter where you live in the U.S.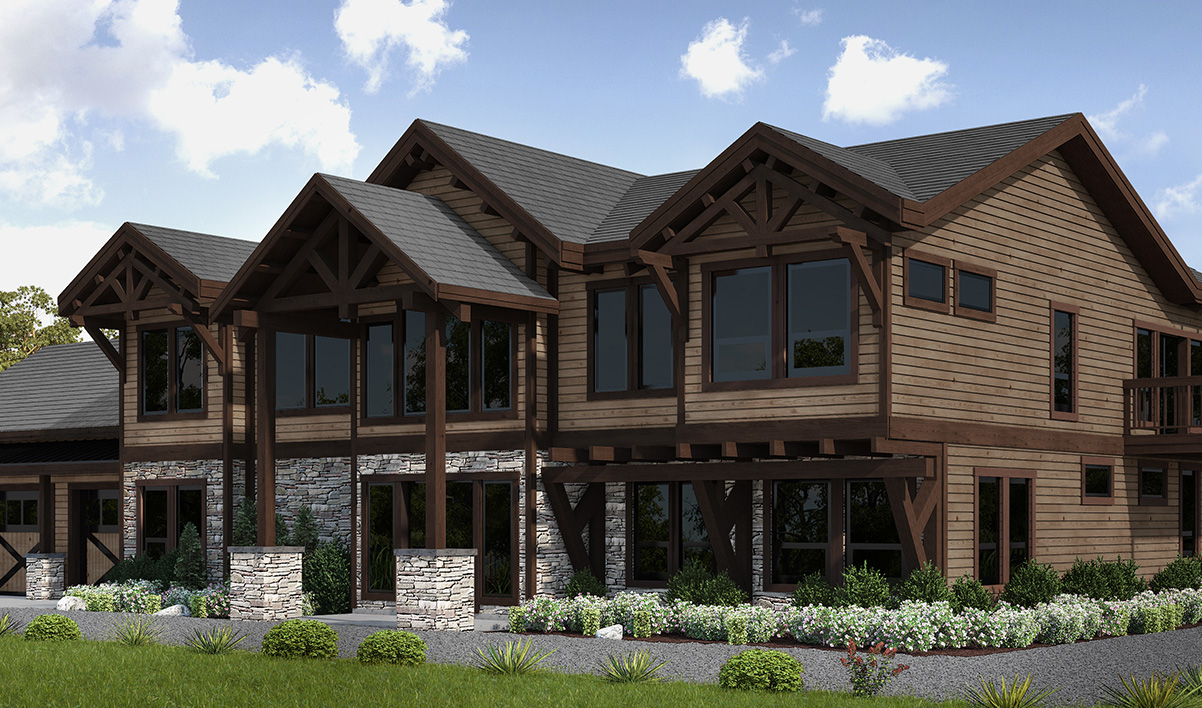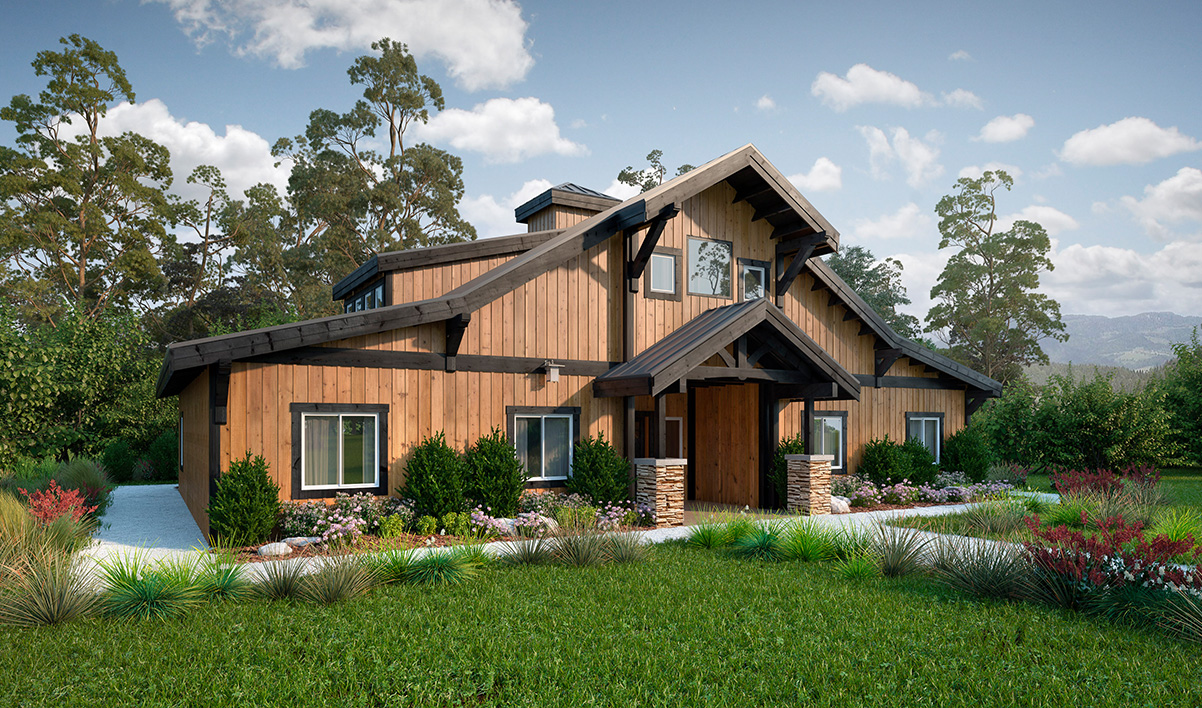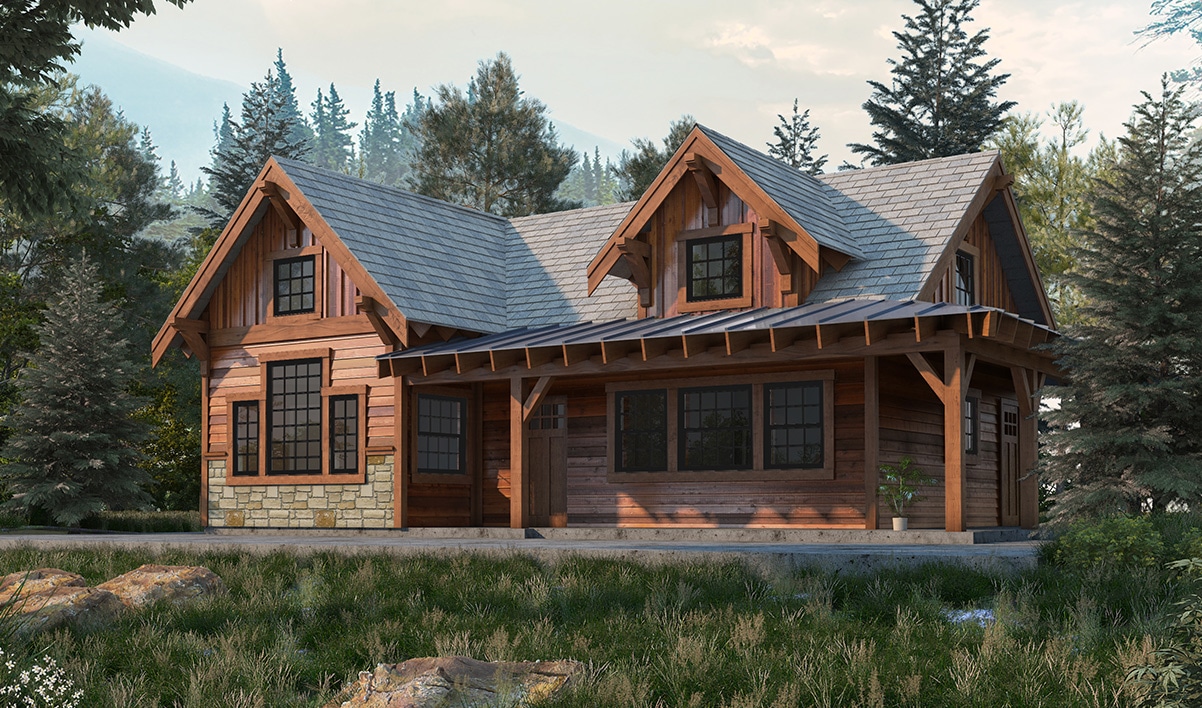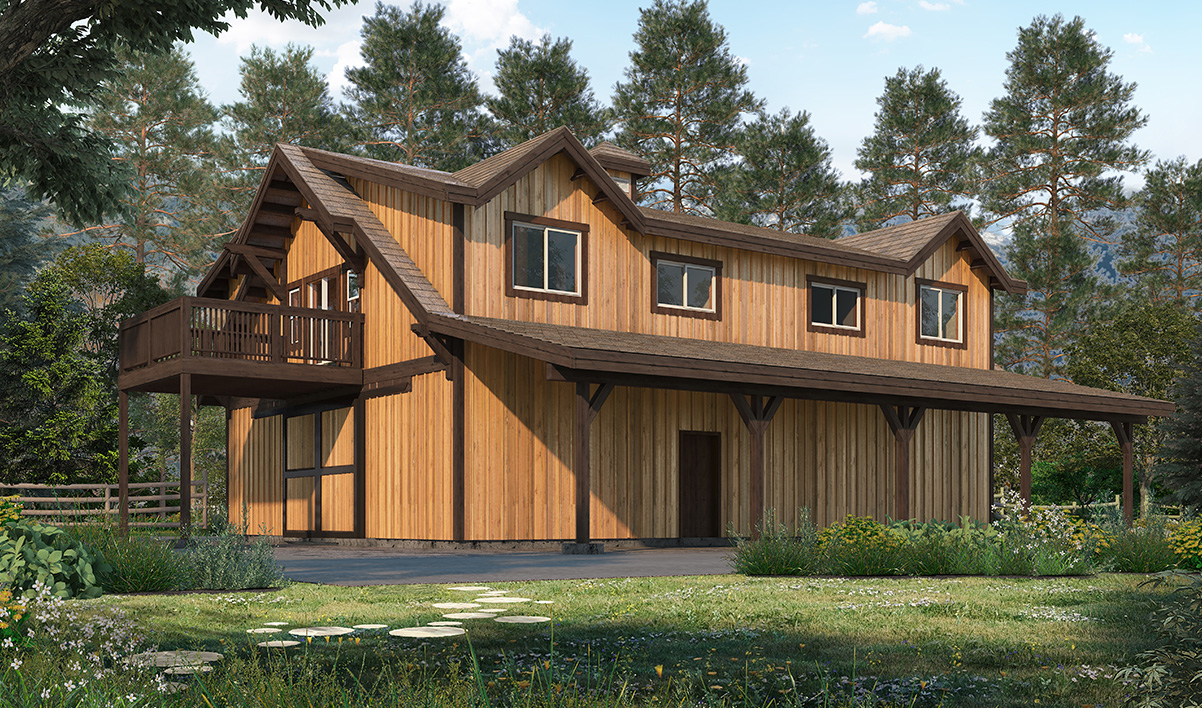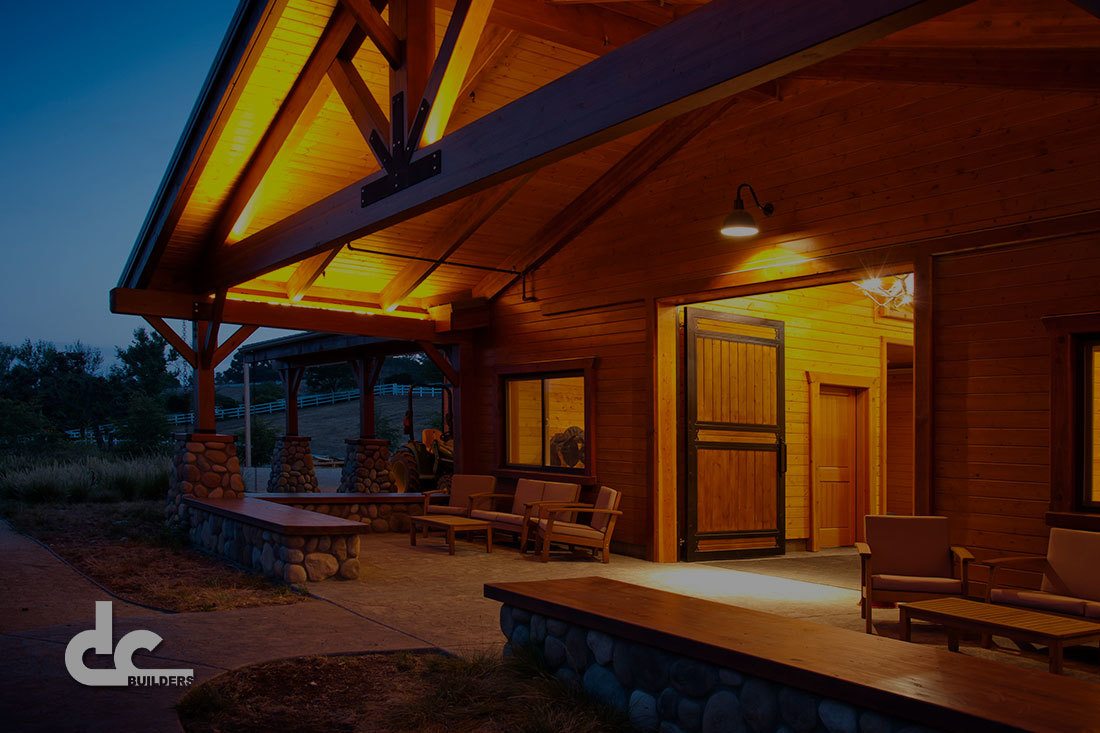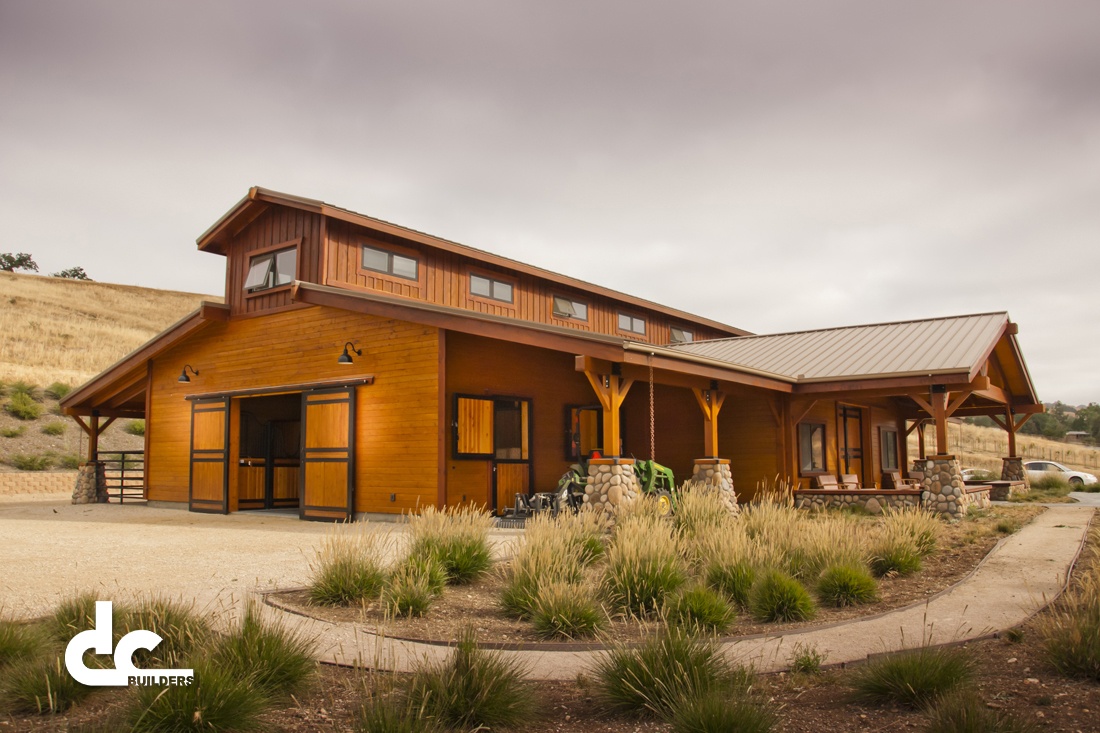 This horse barn features seven horse stalls with covered turnouts, a powder room and laundry, tack room, grooming stall, and an office. The barn even includes a one bedroom caretaker's apartment with kitchen, private bathroom, and covered patio. The front of the barn is framed by a massive timber framed porch with a stamped concrete patio, a perfect place to relax and enjoy the property with friends and family.
MORE INFORMATION 
THINGS TO CONSIDER
More About DC Builders
Information
DC Builders designs and builds heavy timber, hybrid, and conventionally framed horse barns, barns with living quarters, barn homes, workshops, garages, and commercial buildings. We also construct custom riding arenas, covered, indoor, or outdoor. Headquartered in the Pacific Northwest, we specialize in heavy timber construction and source only the finest lumber for use in our timber frame and post and beam structures. If you are looking for the best design and construction partner to help bring your dream barn to life, call (888) 975-2057 or request a quote today! الربح من الالعاب