Sonoma, considered the birthplace of winemaking in California,

is at the center of California's wine industry. Its Mediterranean climate makes it ideal for viniculture, as the mild winters turn to hot, dry summers. Visiting Sonoma is a wine enthusiast's dream, with countless tasting rooms and wineries to visit. DC Builders serves this agricultural tradition by designing and building one-of-a-kind barns, barn-style homes, tasting rooms, commercial buildings, and equestrian facilities, including riding arenas.
As an experienced barn builder in Sonoma County, we can help to deliver a turnkey process from design to permitting to completion, or take on certain stages of your project to meet your unique needs. Whether you're looking for a barn for your animals, a home for your family, or a showcase building for your winery, DC Builders' in-house design team can provide the perfect solution. Our experienced craftsmen use only the highest quality materials to ensure your structure will stand for generations to come.
DC Builders is a proud sponsor of the Sonoma Horse Park, a world-class horse facility located right on the banks of the Petaluma River in southern Sonoma County Explore DC Structures' Line of Barn and Barn Home Kits
If you're seeking design inspiration for your barn or barn home project, be sure to check out our sister company DC Structures' line of pre-engineered building packages! DC Structures ships complete design and materials packages all over the nation for construction by an approved general contractor, making it easy for you to jumpstart your project in no time. If you're looking for something more personalized to your taste, DC Builders will work closely with you to create custom design plans for your unique project. Our experienced project managers and framing crews can also mobilize to complete your heavy timber framing, conventional framing, siding installation, and more for your project, no matter where you live in the U.S.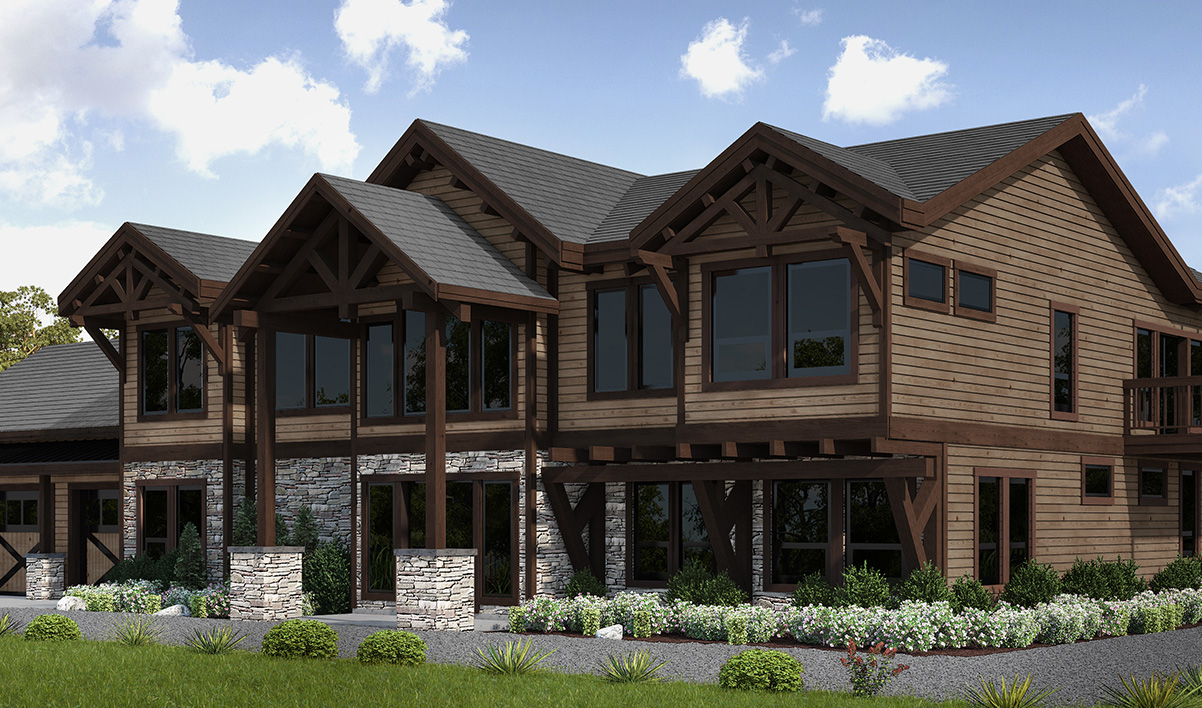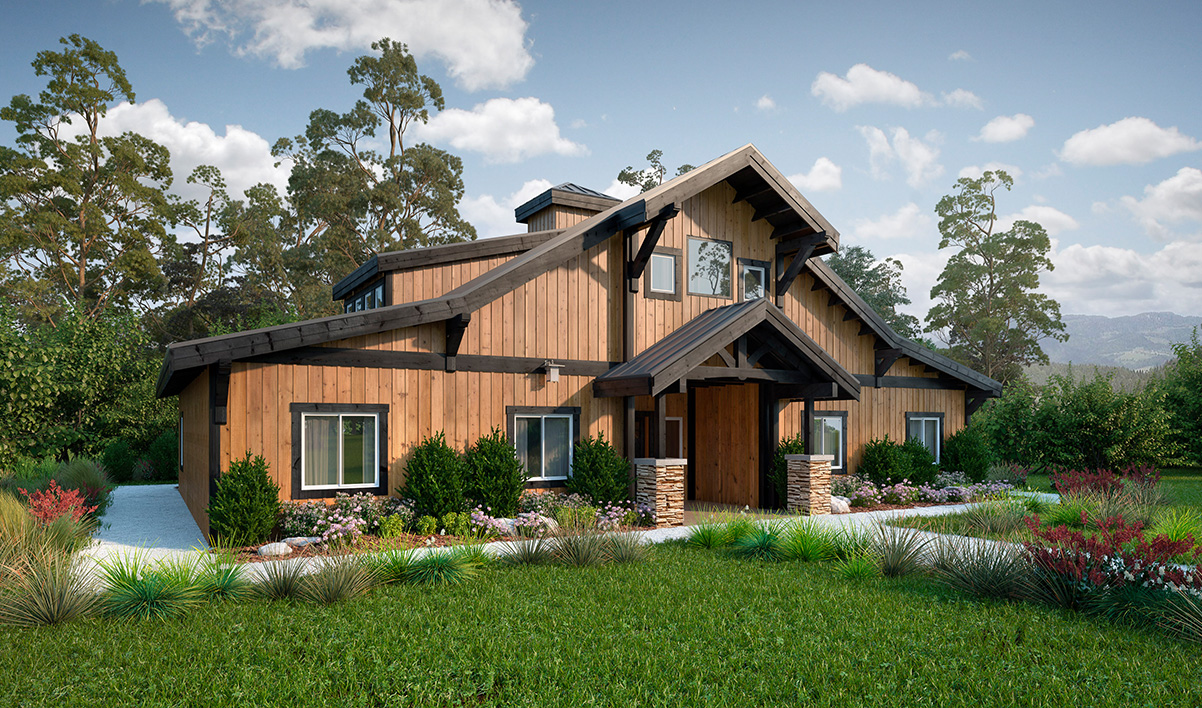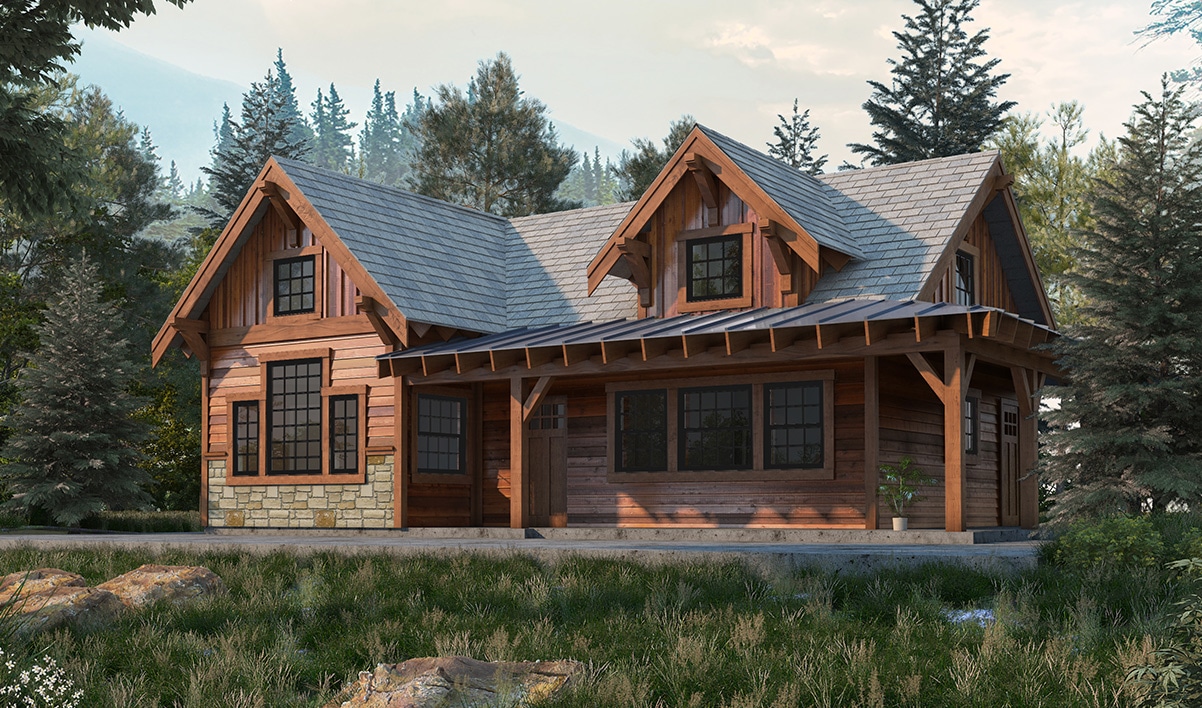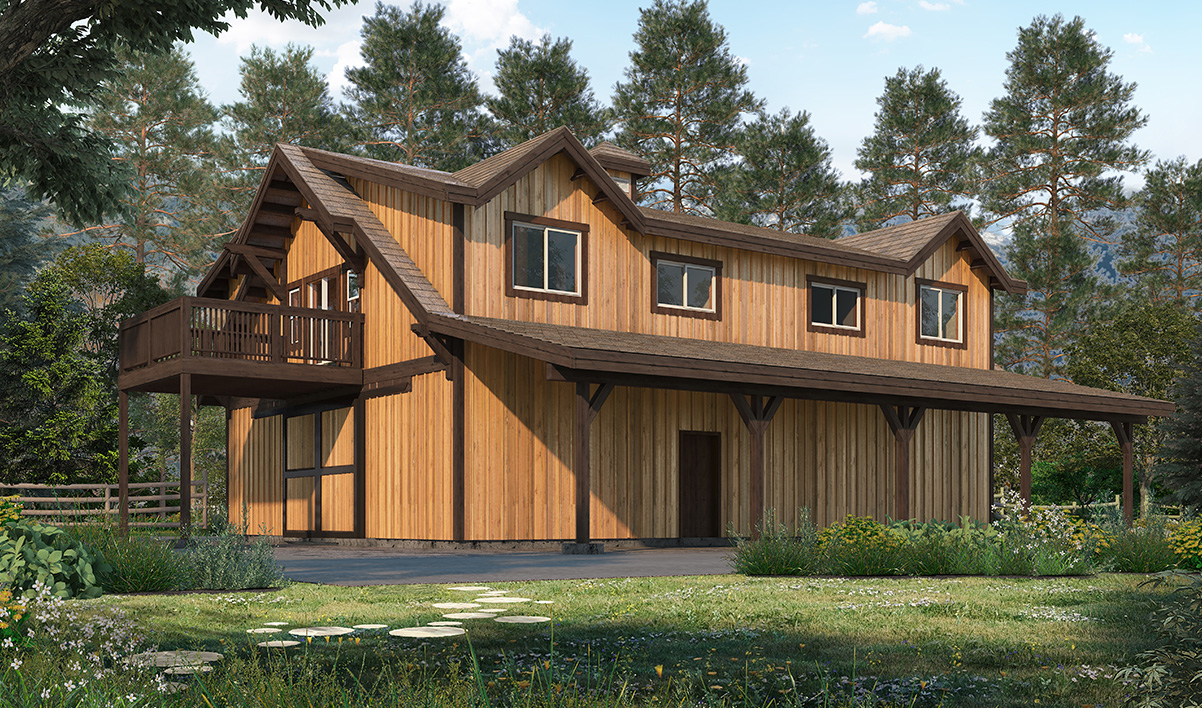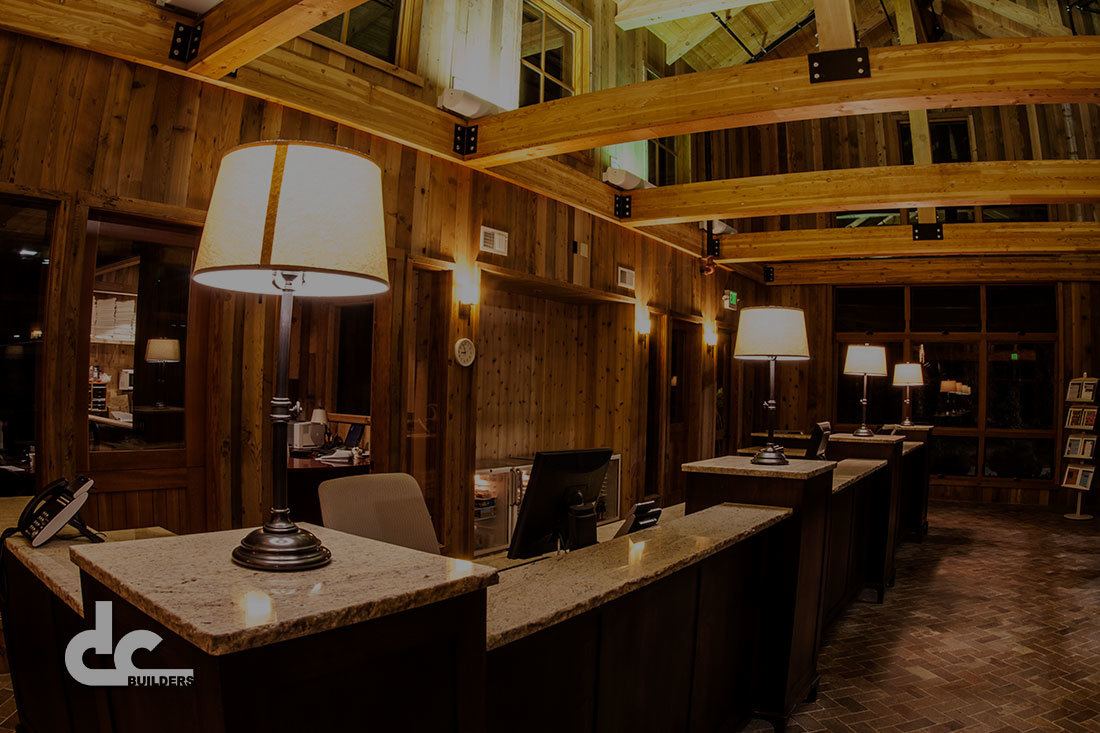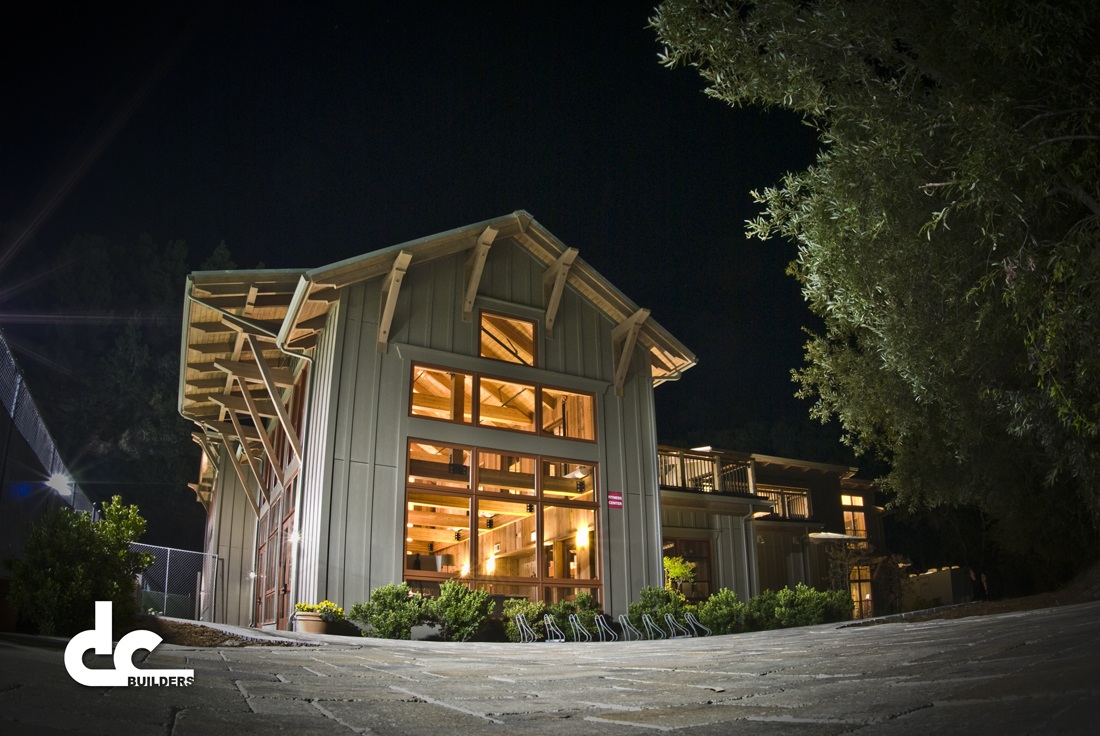 Carmel Valley Athletic Club
This beautiful 11,000 sq. ft. athletic facility at the mouth of the Santa Lucia Preserve in Carmel, California adds to the already luxurious Carmel Valley Athletic Club. With a grand fireplace in the sitting area and reclaimed shiplap interior siding, this beautiful timber framed structure is a great place to work out and relax.
Additional Projects In The Sonoma Area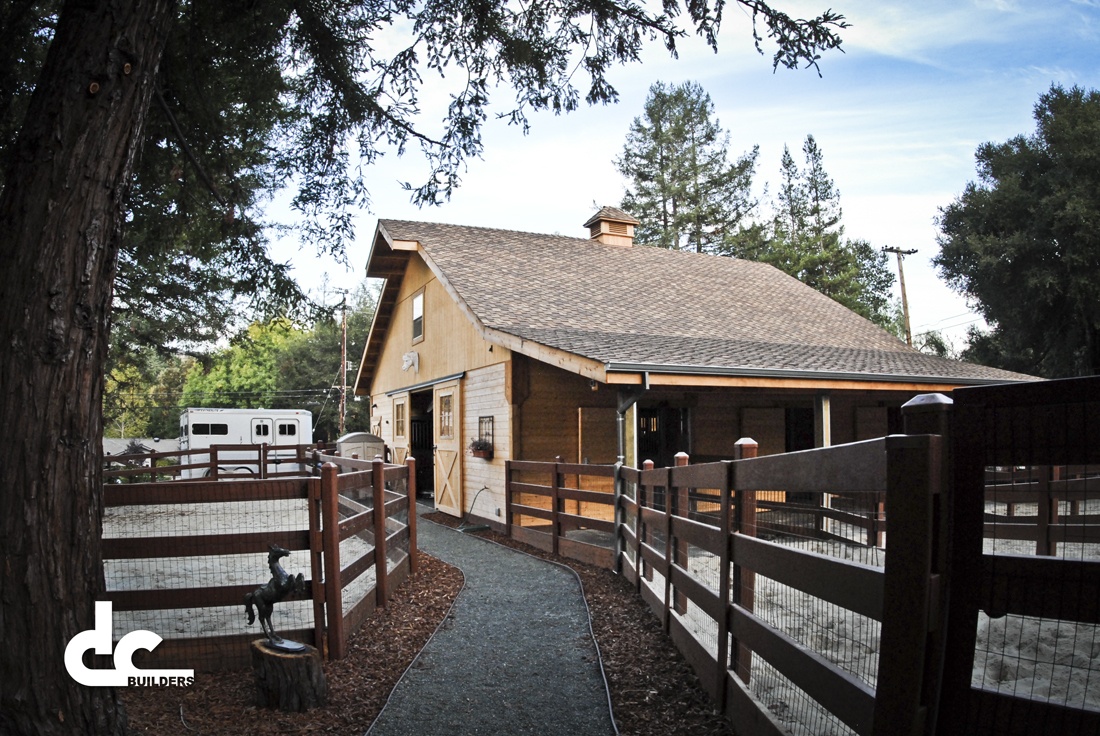 Los Altos Hills, California
This upscale equestrian facility boasts 3 horse stalls with a stable comfort mattress system in each stall and a full 36' x 36' loft for storage.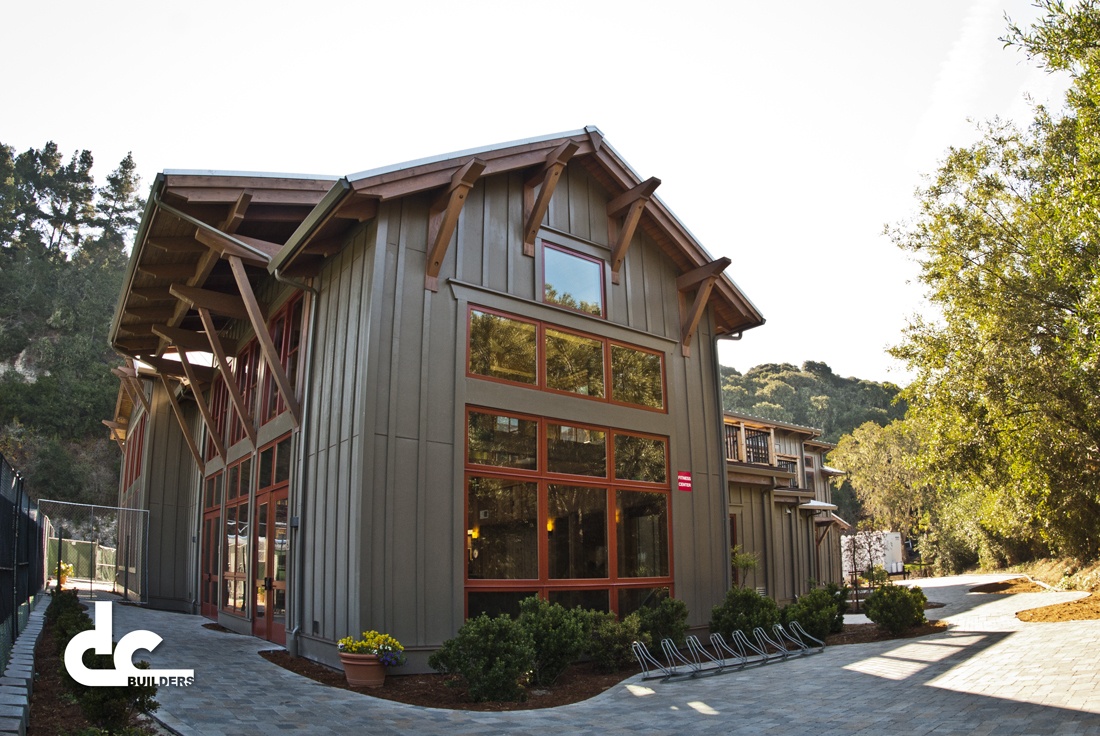 Carmel Valley Athletic Club
This huge facility in Carmel is one of our finest, and largest, custom projects. The all-wood design makes for an excellent setting to get a workout.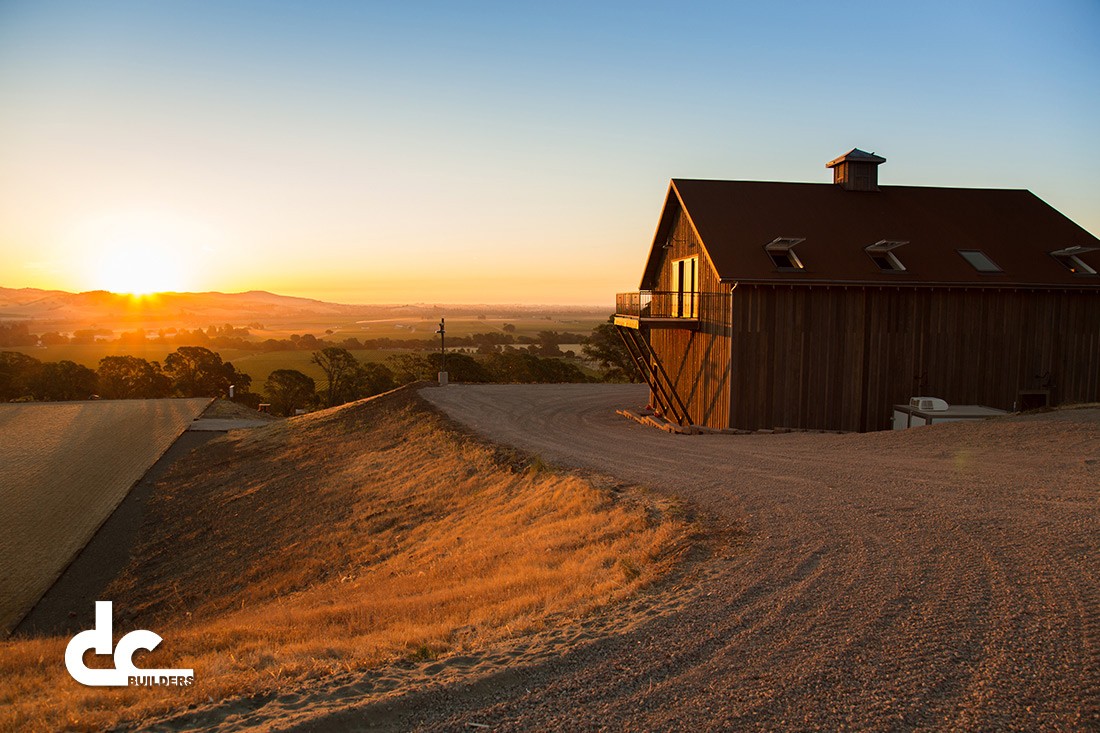 This two-level horse barn includes six horse stalls, a large tack room, wash stall and a large garage area with room for hay, shavings, and a tractor trailer.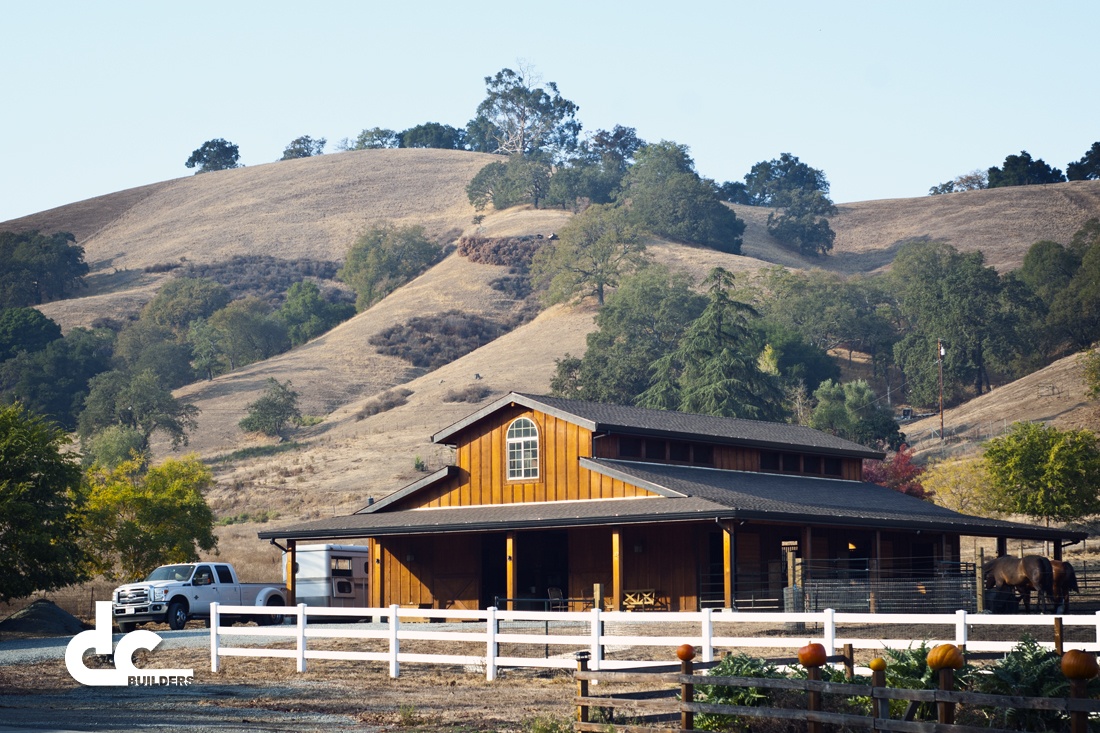 The post and beam framing with exposed heavy timbers creates a warm, rustic feel that adds to the charm of this already attractive equestrian facility.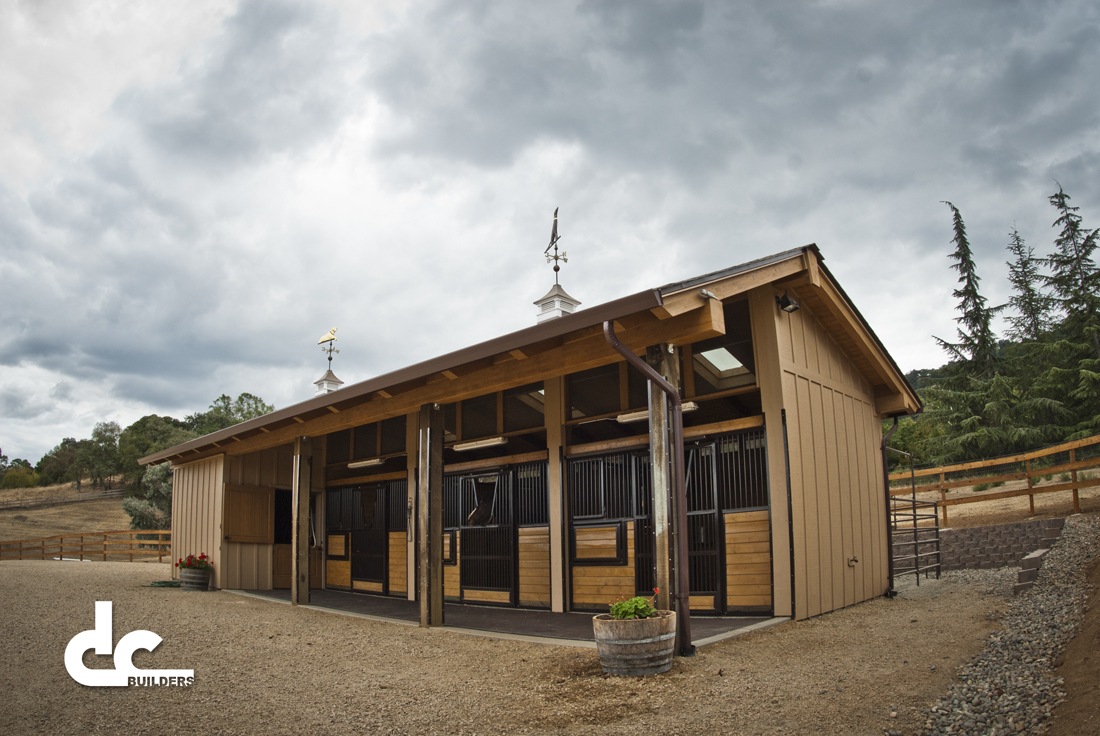 This 20′ x 48′ timber framed barn designed by Laurel Roberts Equine Design features 3 stalls, a tack room, hay storage, and an outdoor wash rack.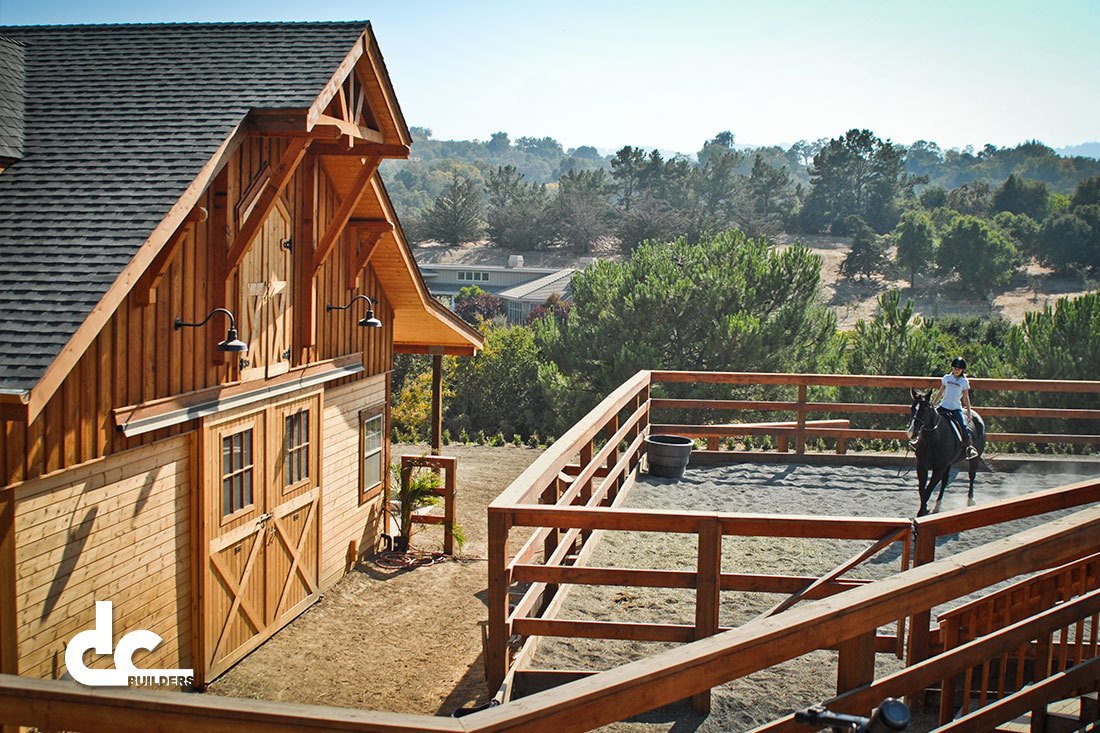 This luxurious barn has it all. Features include stamped concrete customized to look like old hardwood, pine covered ceilings and timber trusses.
MORE INFORMATION 
THINGS TO CONSIDER
More About DC Builders
Information
DC Builders designs and builds heavy timber, hybrid, and conventionally framed horse barns, barns with living quarters, barn homes, workshops, garages, and commercial buildings. We also construct custom riding arenas, covered, indoor, or outdoor. Headquartered in the Pacific Northwest, we specialize in heavy timber construction and source only the finest lumber for use in our timber frame and post and beam structures. If you are looking for the best design and construction partner to help bring your dream barn to life, call (888) 975-2057 or request a quote today!