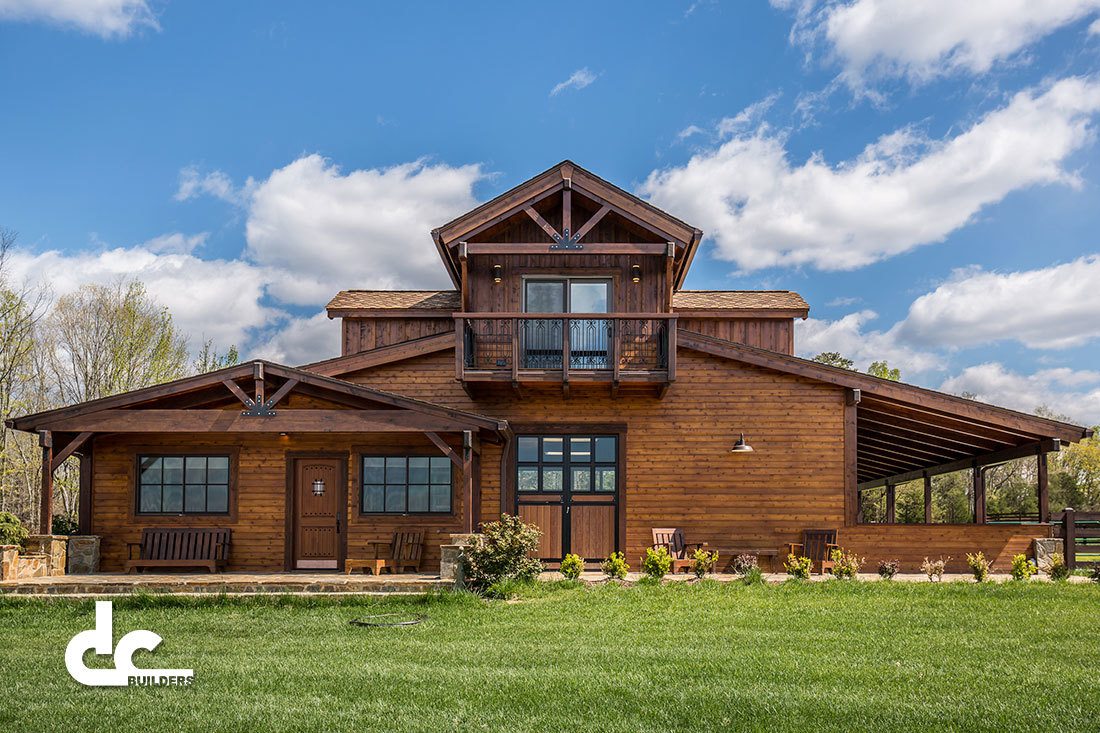 Salinas Custom Home Builders

Salinas, California is located in Monterey County on the mouth of the Salinas River.

The mild climate makes it the ideal location for agriculture, and indeed the Salinas area produces a variety of fruits, vegetables, and over 30% of the world's lettuce. Salinas was also the birthplace of the great American writer, John Steinbeck. DC Builders serves this rich cultural tradition with the creation of custom, all-wood homes that will stand for generations. The large span of lush land makes Salinas a wonderful place to build a custom home. With so much cultural diversity and a booming economy, many people are moving to the Salinas Valley or building second homes in the area.
Our experience building in the Monterey Bay Area and Monterey County, in particular, makes us an excellent option when choosing a contractor in Salinas. We know the ins and outs of local permits and regulations, and have all the resources in place to get your project done on time, within your budget. One of our showpiece structures in the region is the Carmel Valley Athletic Club, a gorgeous timber frame athletic facility. When it comes to building your dream home, we know how important each and every detail can be. That's why our in-house design team offers completely custom designs for your unique tastes, not just off-the-shelf floor plans. Your personal design specialist at DC Builders will be there to make sure your needs are met every step of the way. Explore DC Structures' Line of Post and Beam & Timber Frame Home Kits
To get started on your project, visit our sister company DC Structures to browse their line of pre-engineered building packages. DC Structures ships complete design and materials packages all over the nation for construction by an approved general contractor, making it easy for you to jumpstart your project in no time. If you're looking for something more personalized to your taste, DC Builders will work closely with you to create custom design plans for your unique project. Our experienced project managers and framing crews can also mobilize to complete your heavy timber framing, conventional framing, siding installation, and more for your project, no matter where you live in the U.S.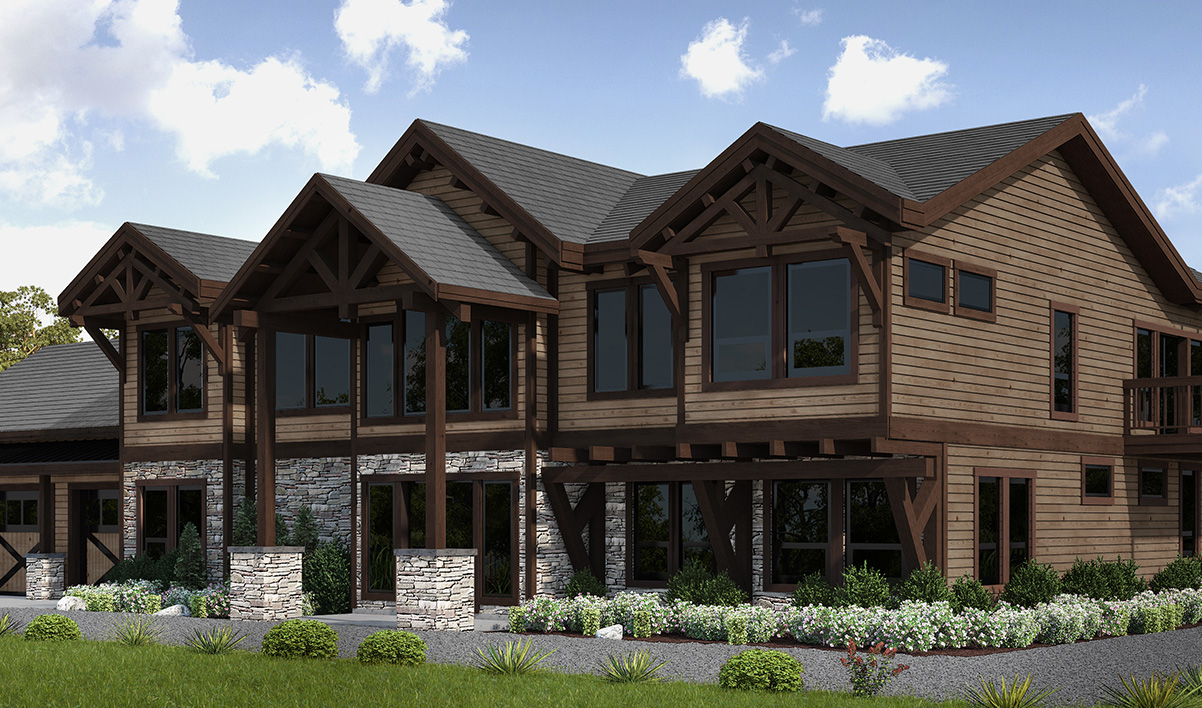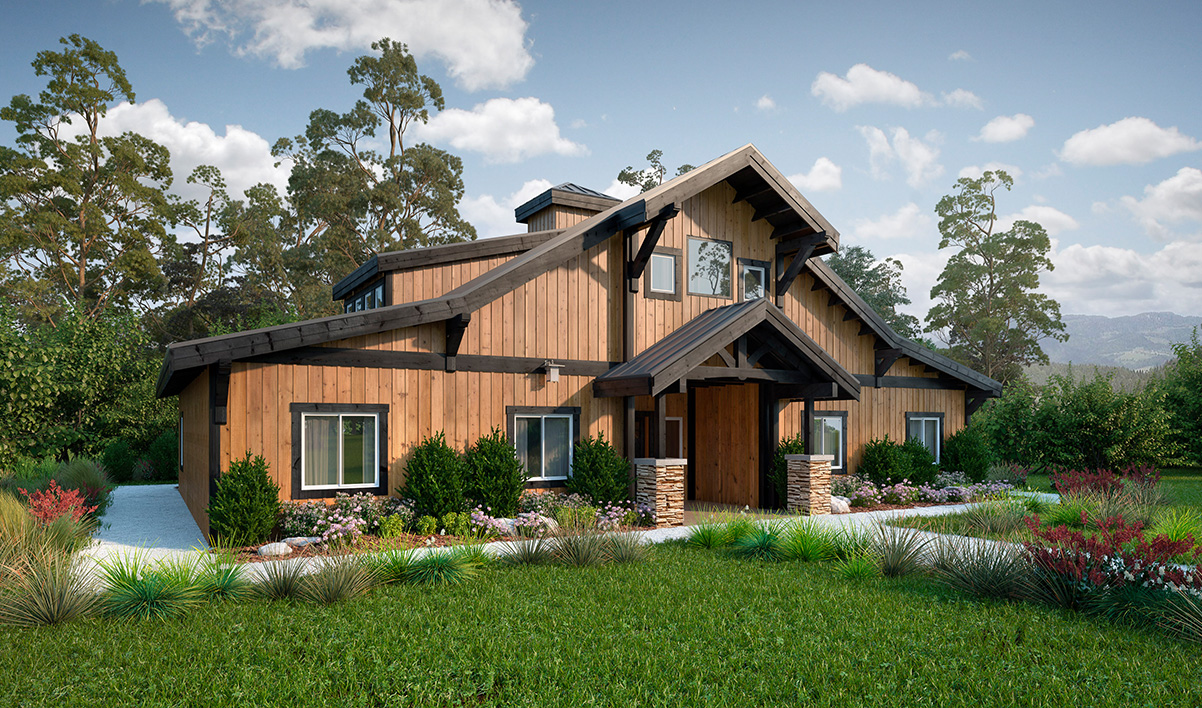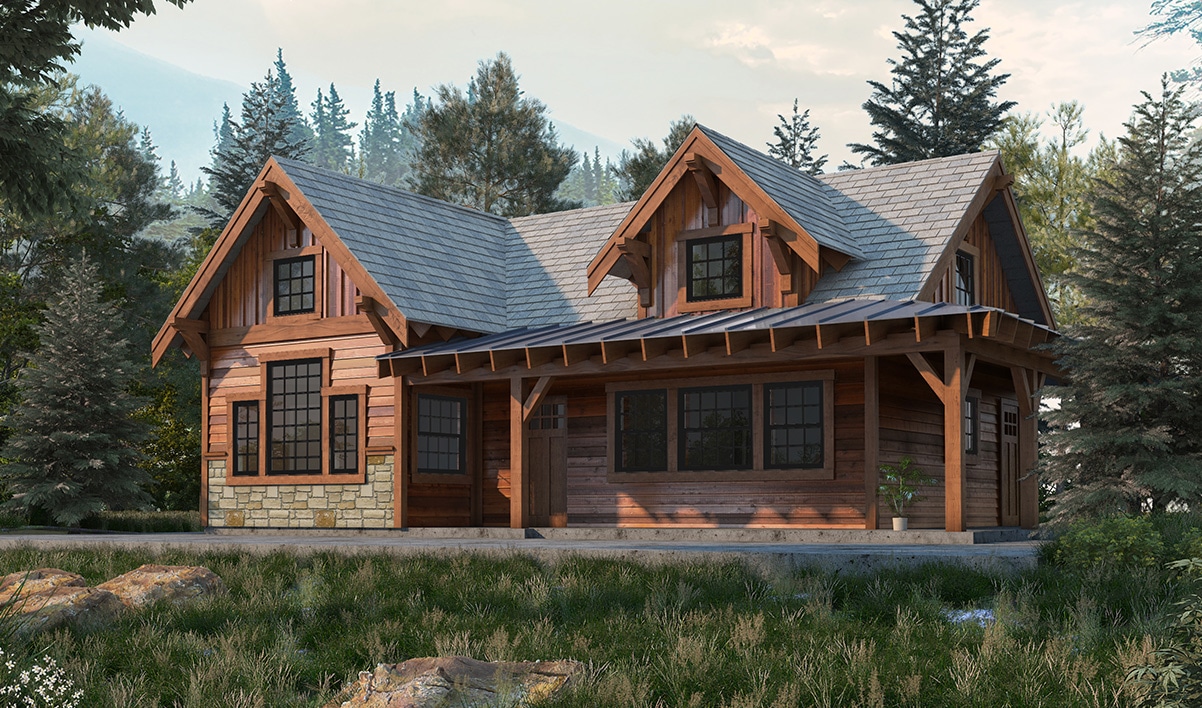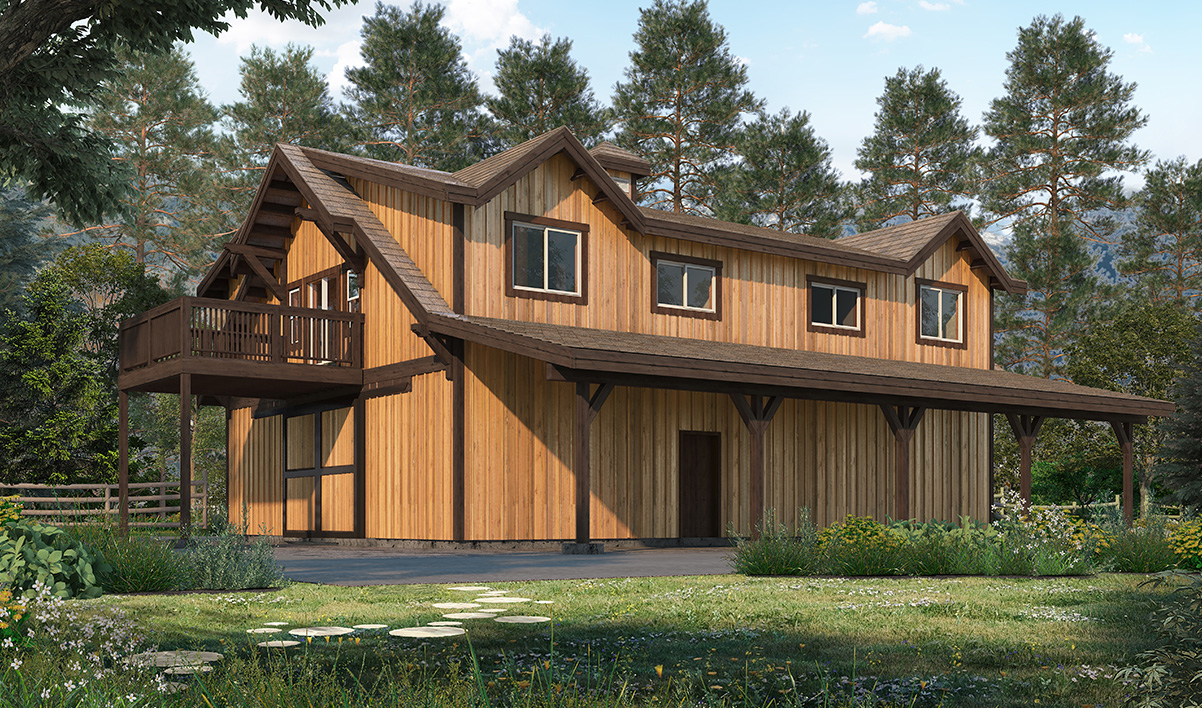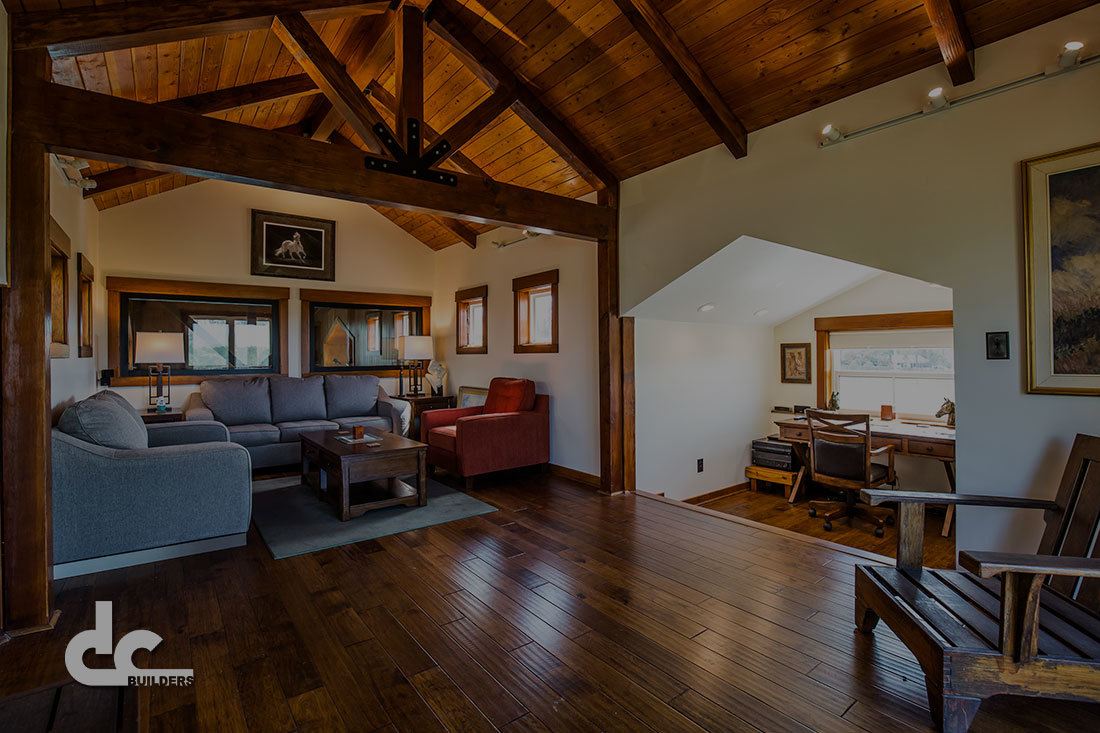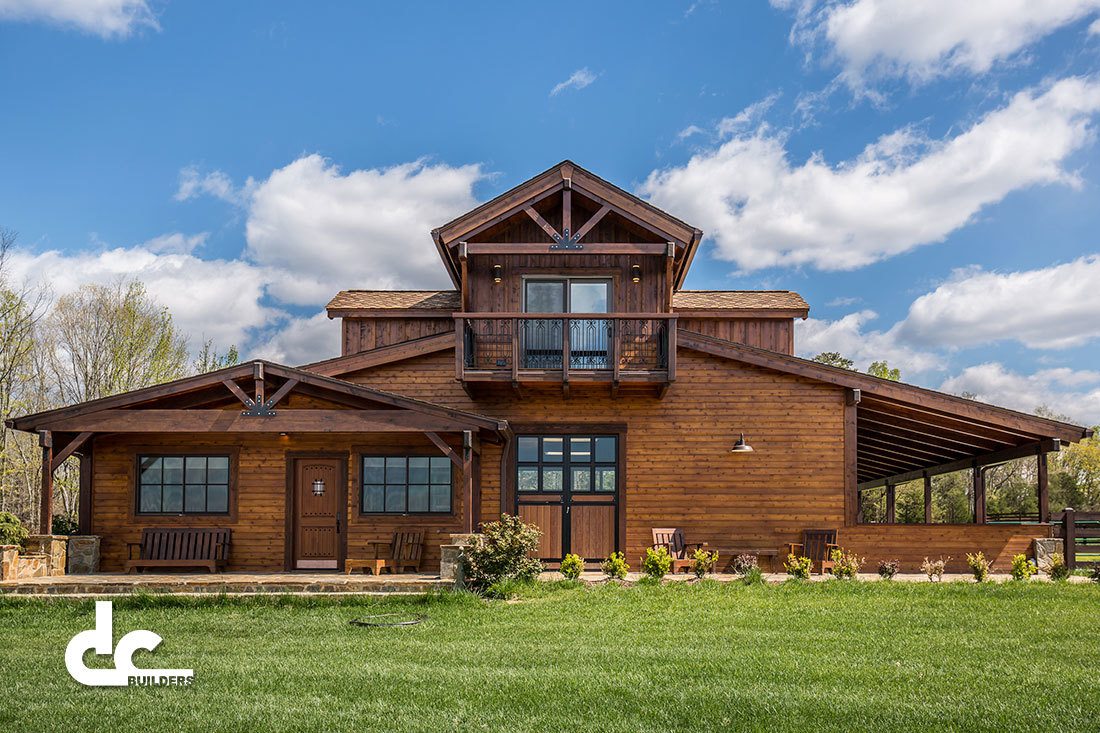 This gorgeous monitor style barn was designed by the in-house design team here at DC Builders. Located in beautiful Burlington, North Carolina, this barn with living quarters holds four horse stalls, a feed room, and a tack room. Unlike most apartment barns, the living space stays on the ground level, with a bedroom, living room, and kitchen directly across from the horse stalls. The owners of this barn can even watch their horses through a window in the kitchen.
MORE INFORMATION 
THINGS TO CONSIDER
More About DC Builders
Information
DC Builders designs and builds all-wood horse barns, barns with living quarters, barn homes, workshops, garages, and commercial buildings. We also construct custom riding arenas, covered, indoor, or outdoor. Headquartered in the Pacific Northwest, we specialize in wood construction and source only the finest lumber for use in our timber frame and post and beam structures. If you are looking for the best contractor to help build your dream structure in the Salinas area, call (888) 975-2057 or request a quote today!