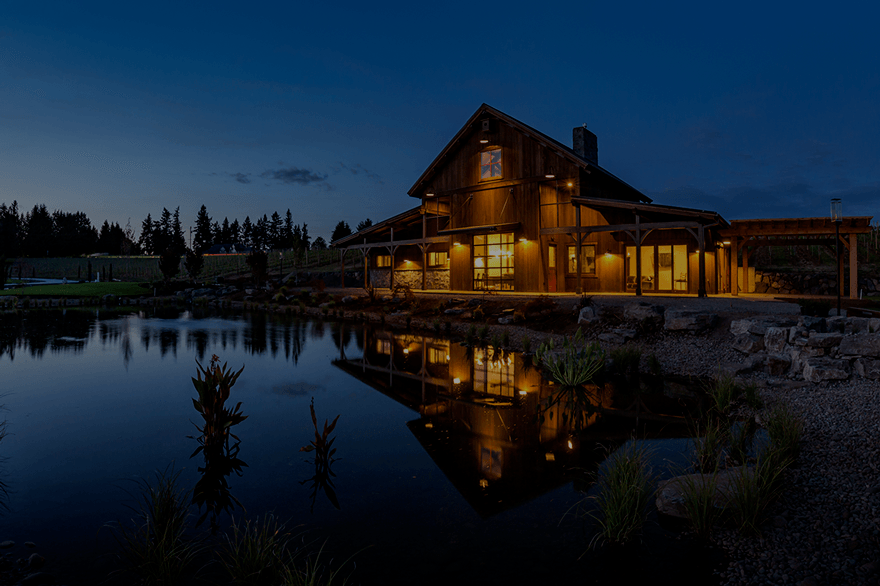 Oregon
Timber Frame Homes
& Cabins

DC Builders specializes in traditional and hybrid timber frame structures.

Timber framing is a building method that utilizes interlocking wooden joinery to create stunning exteriors and interiors defined by their seamless connections. This sustainable and highly customizable construction technique is relatively uncommon due to the precision and skill needed to properly execute this style and a general lack of knowledge by contractors. If done well, however, timber frame buildings will last for generations to come and add aesthetic value to your property. Explore DC Structures' Line of Timber Home Kits
If you're seeking design inspiration for your timber home project, be sure to check out our sister company DC Structures' line of pre-engineered building packages! DC Structures ships complete design and materials packages all over the nation for construction by an approved general contractor, making it easy for you to jumpstart your project in no time. If you're looking for something more personalized to your taste, DC Builders will work closely with you to create custom design plans for your unique project. Our experienced project managers and framing crews can also mobilize to complete your heavy timber framing, conventional framing, siding installation, and more for your project, no matter where you live in the U.S.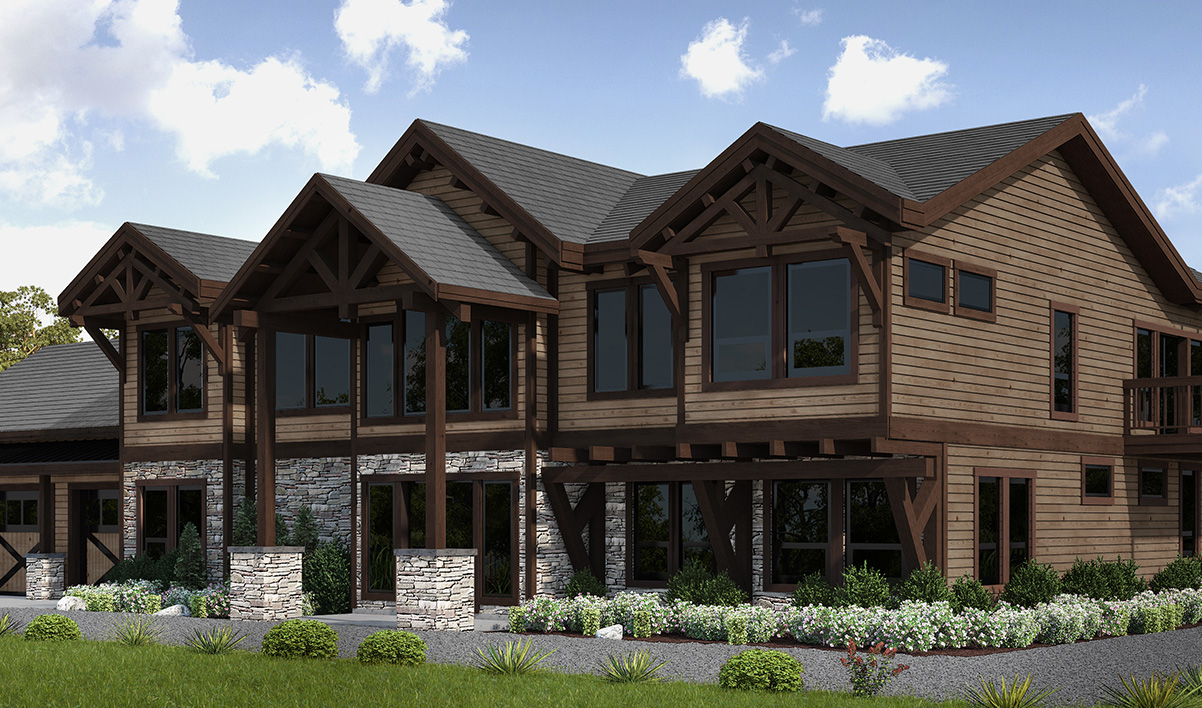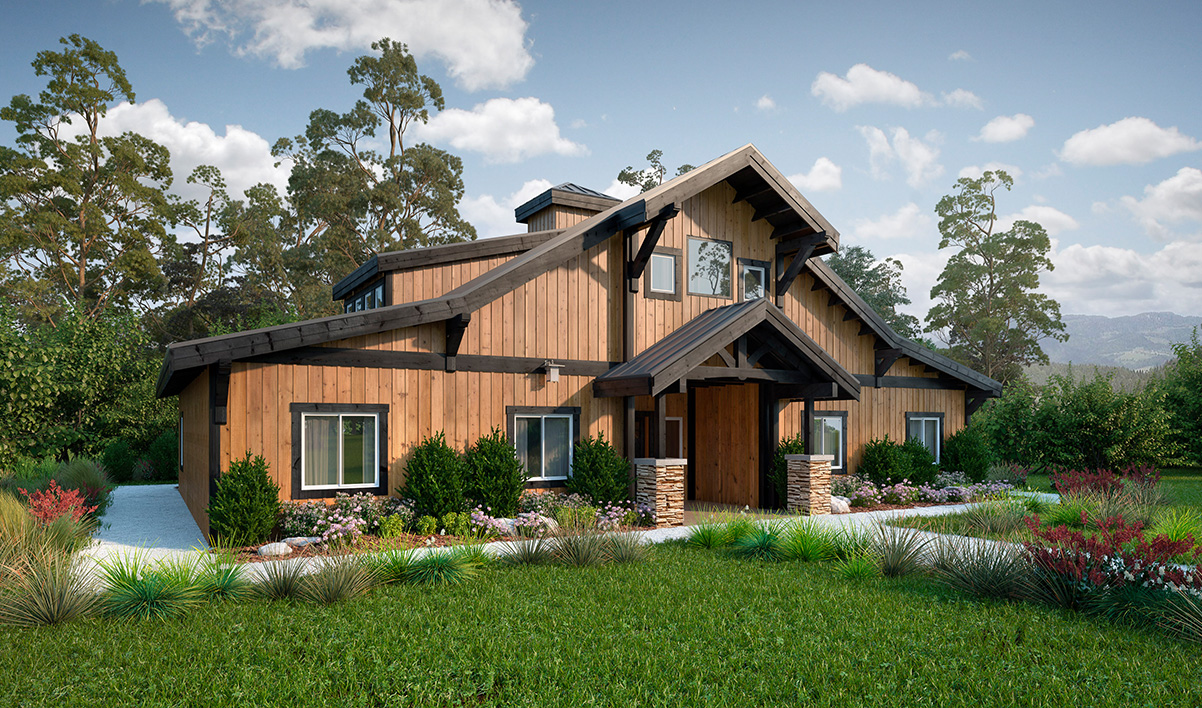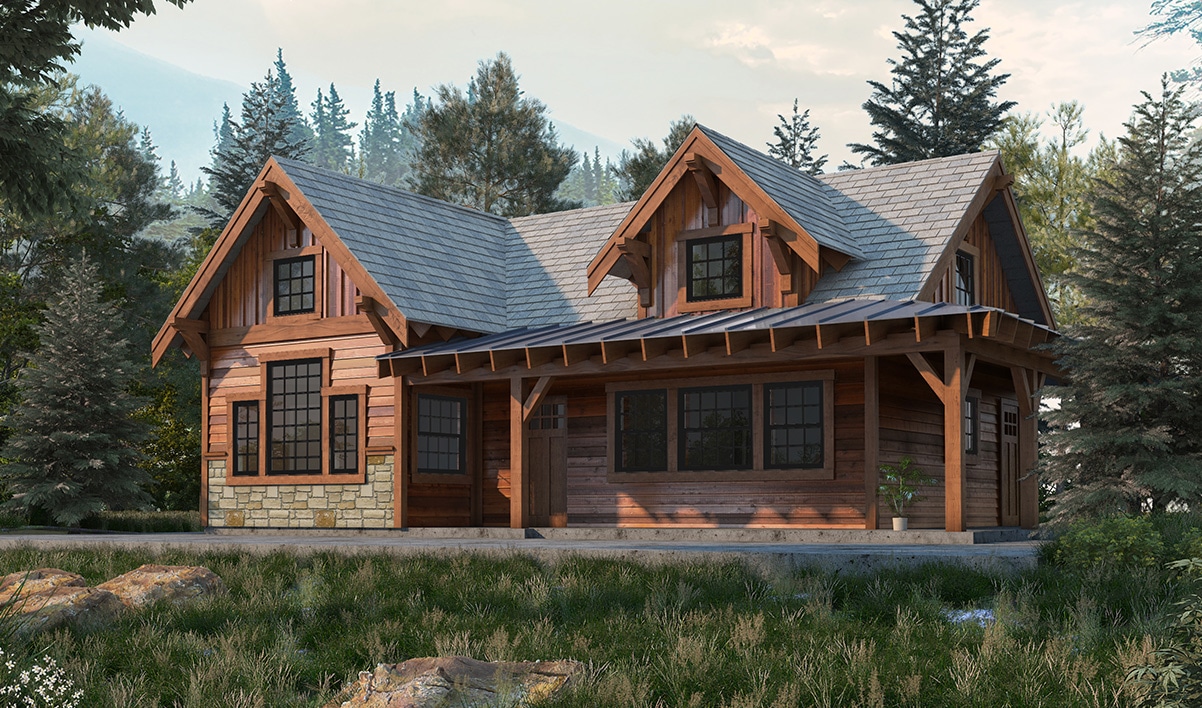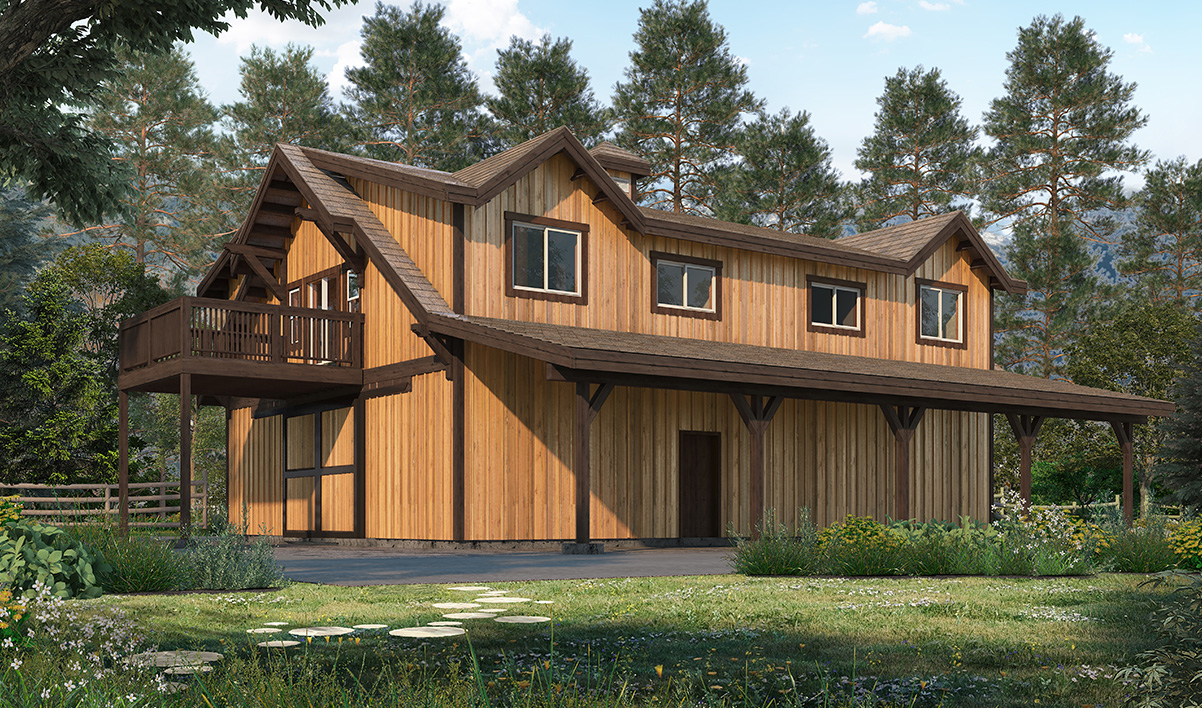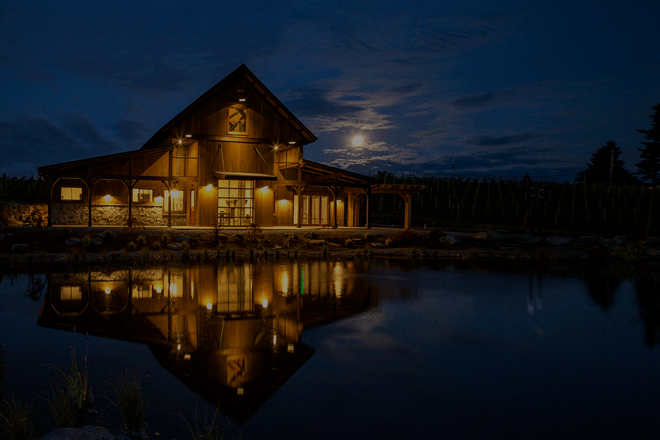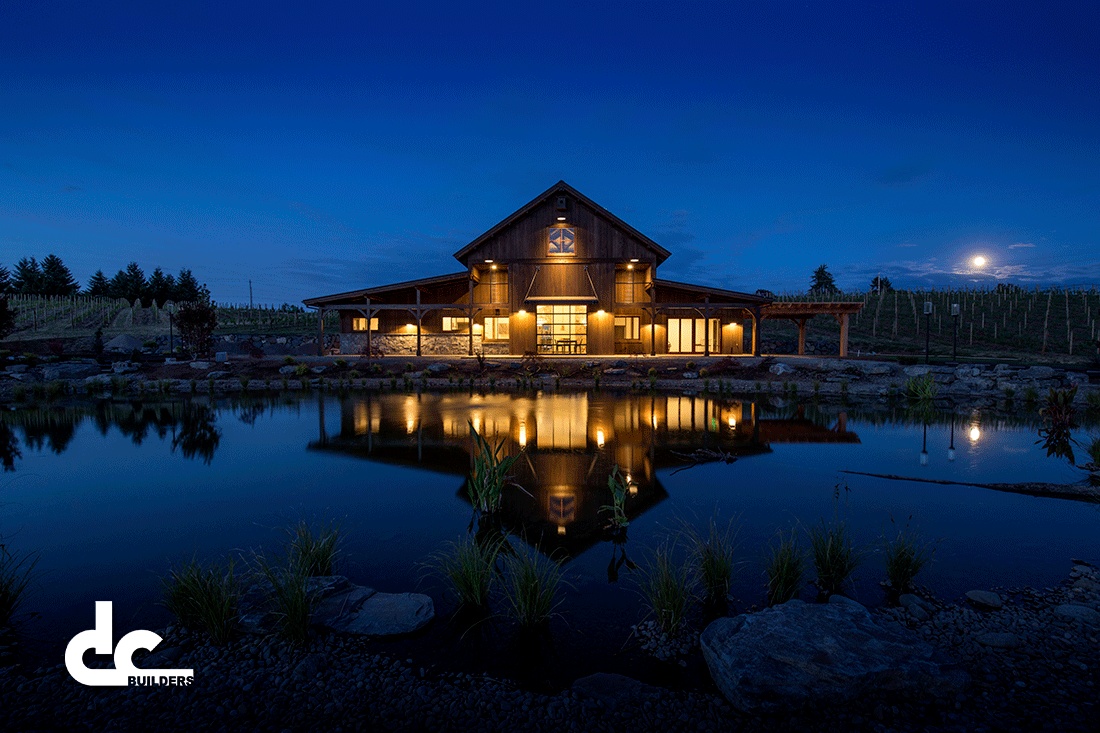 We're proud to unveil the Barrel House at the brand-new Tumwater at Pete's Mountain! This timber frame building is the headquarters for the 2016 NW Natural Street of Dreams and a tasting room for the Tumwater Reserve vineyard.
At over 3,500 square feet, the Barrel House includes plenty of indoor and outdoor space for meetings, events, and wine. This building was crafted with Douglas fir heavy timbers and clad in rustic red cedar siding from the Pacific Northwest by DC Builders with support from the mortise and tenon artisans at Framework Plus.
MORE INFORMATION 
THINGS TO CONSIDER
Oregon Timber Frame Construction
What is Timber Frame Construction?
Timber frame structures use fewer, larger, and stronger wood posts and beams than conventional construction. Furthermore, the frame is fastened using complex wood joinery such as wooden pegs, rather than nails or other mechanical fasteners. Modern timber frame construction offers increased stability and less dependence on bracing and minor joists than conventional construction–this is what gives the interior of timber frame homes and barns their large and lofty feel.
Timber frame construction also offers the advantage of time, as these structures can be erected quickly; in many cases, a timber frame barn can be erected in a matter of days, and ready for windows, mechanical systems, and roofing in a week or two depending on the scope and scale of the project.
There is a rich American tradition of using timber frame construction, dating back to the earliest settlers in Virginia in the 1600s. Today, timber frame construction is experiencing a resurgence thanks to recent advances in computer precision-cut timbers, adhesives, and insulation materials.