Known as America's Dairyland because it is one of the nation's largest dairy producers,

Wisconsin has many barns dotting its landscape. Wisconsin has 72 counties and its geography makes it well suited for farming. It has five distinct geographic regions: low lands near Lake Superior and Lake Michigan, forest-filled highlands in the north, rocky terrain in the western uplands, and plains in the center of the state. It is the central plains and smooth areas in the uplands that see most farming activity.
At DC Builders, we've designed dozens of heavy timber barns for clients in Wisconsin and nationwide, from barns built for agricultural purposes to horse barns, wedding barns, barn homes, and much more. We offer custom designs, framing and installation services, and timber frame and post and beam building solutions for Wisconsin-based projects. While we don't offer general contracting services outside the West Coast, we have vetted builders across the country who are well-versed in overseeing our clients' projects and can easily serve you. Explore DC Structures' Line of Barn and Barn Home Kits
To get started on your barn project, visit our sister company DC Structures to browse their line of pre-engineered barn and barn home kits. DC Structures ships complete design and materials packages all over the nation for construction by an approved general contractor, making it easy for you to jumpstart your project in no time. If you're looking for something more personalized to your taste, DC Builders will work closely with you to create custom design plans for your unique project. Our experienced project managers and framing crews can also mobilize to complete your heavy timber framing, conventional framing, siding installation, and more for your project, no matter where you live in the U.S.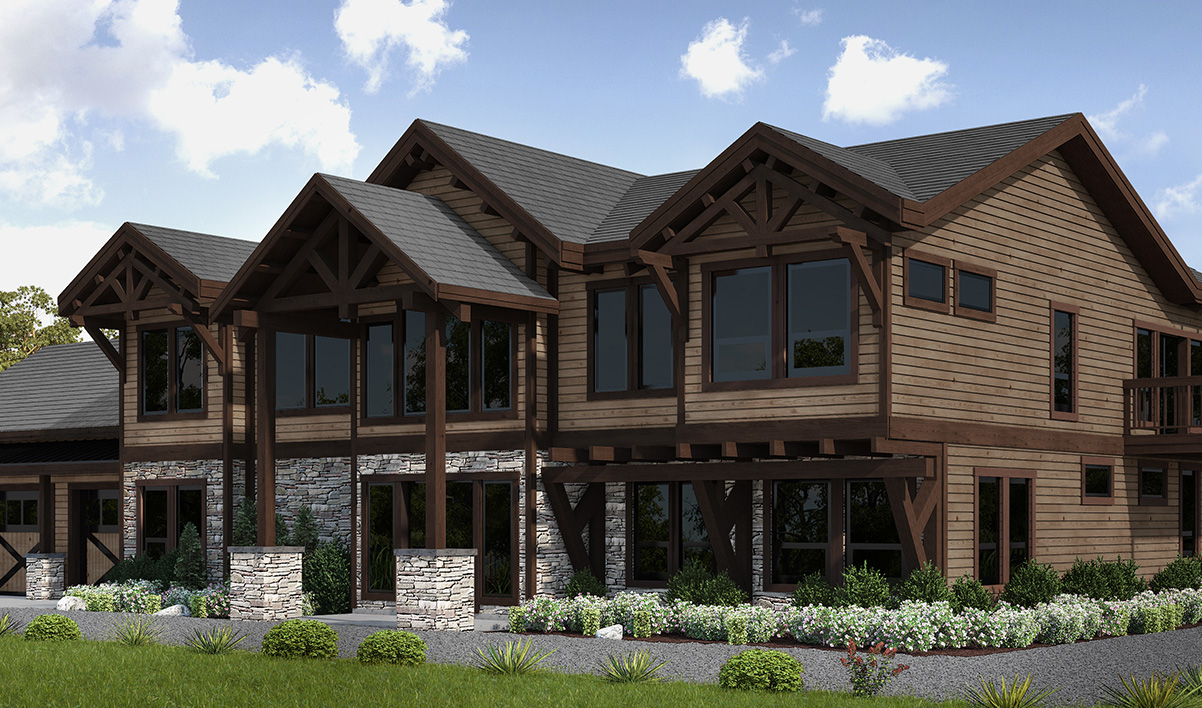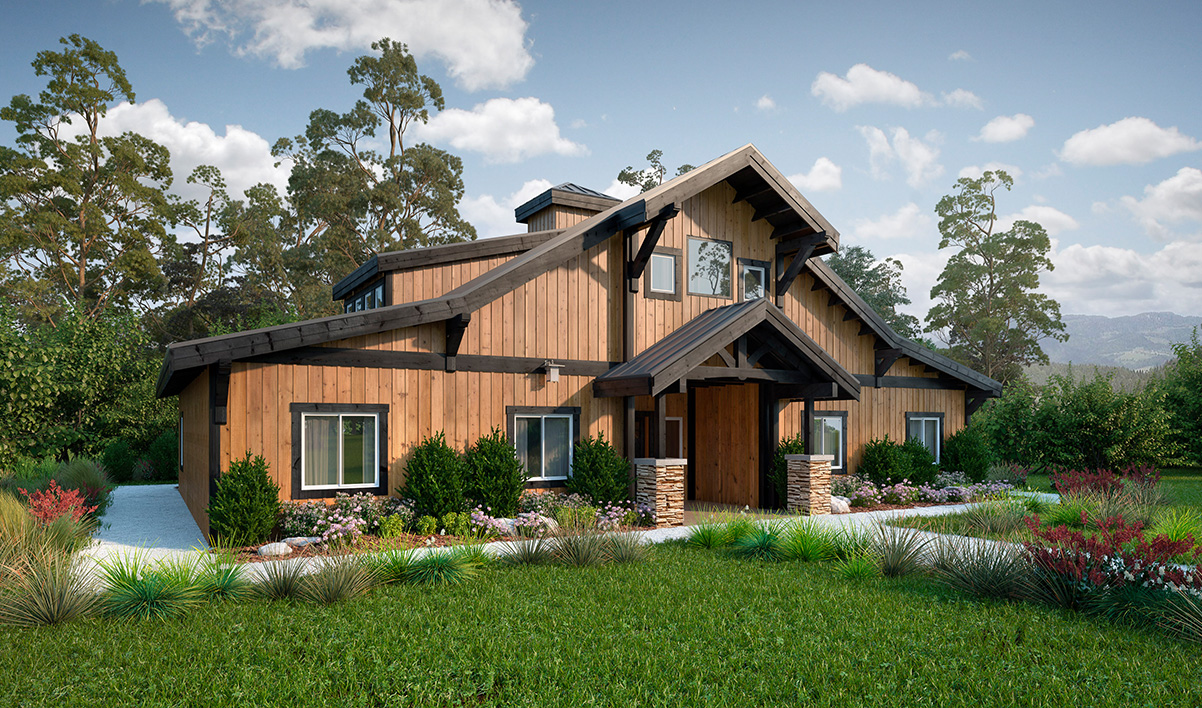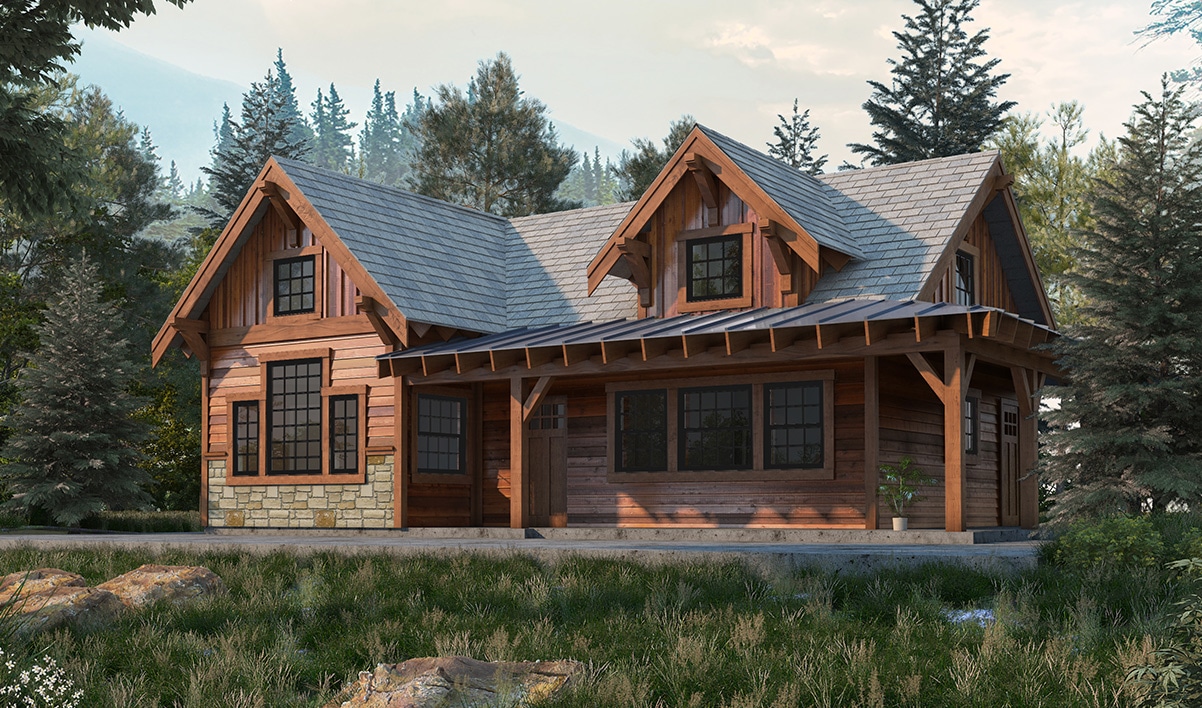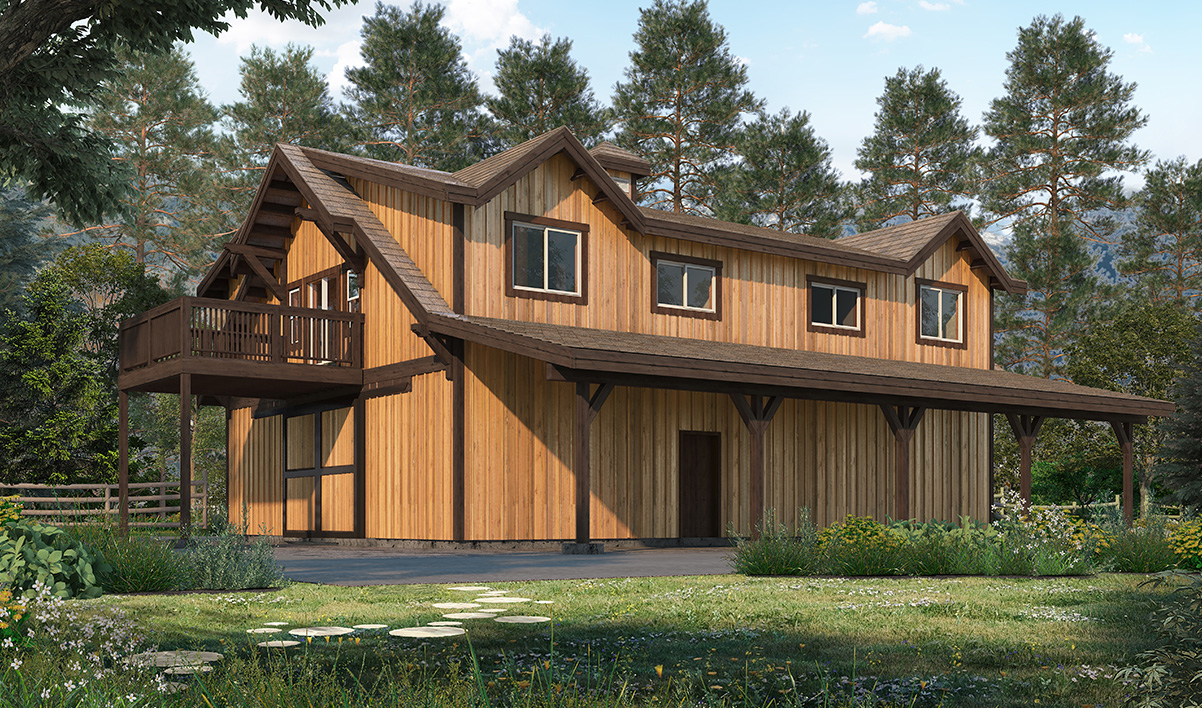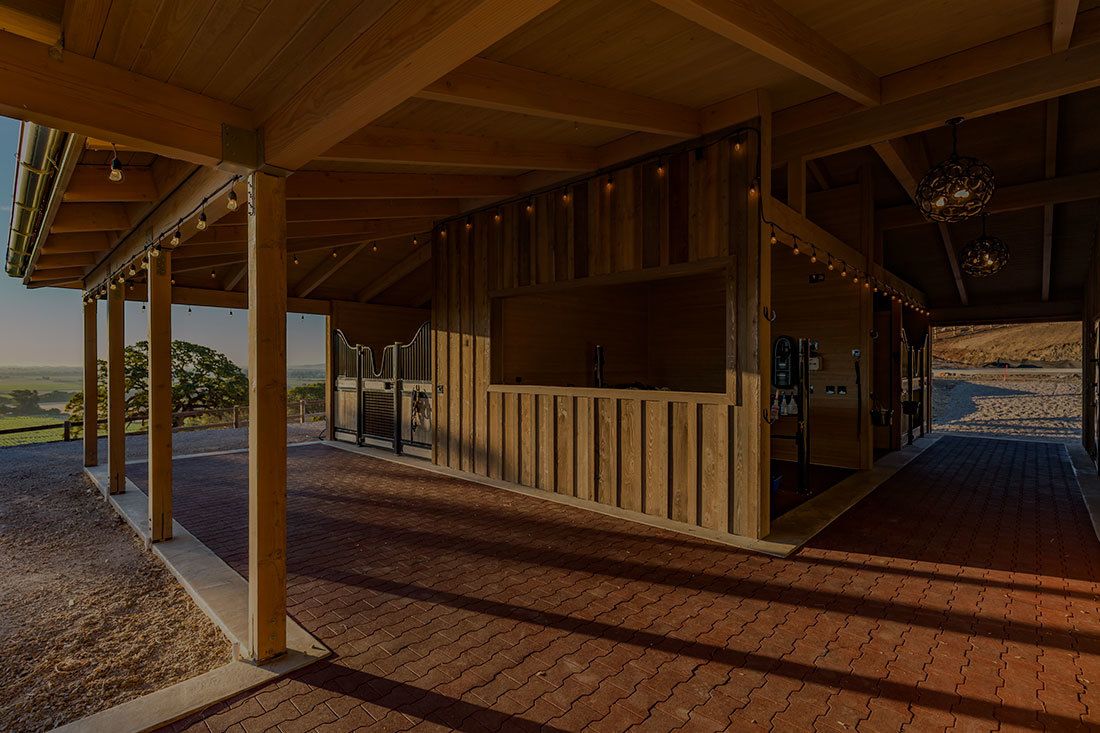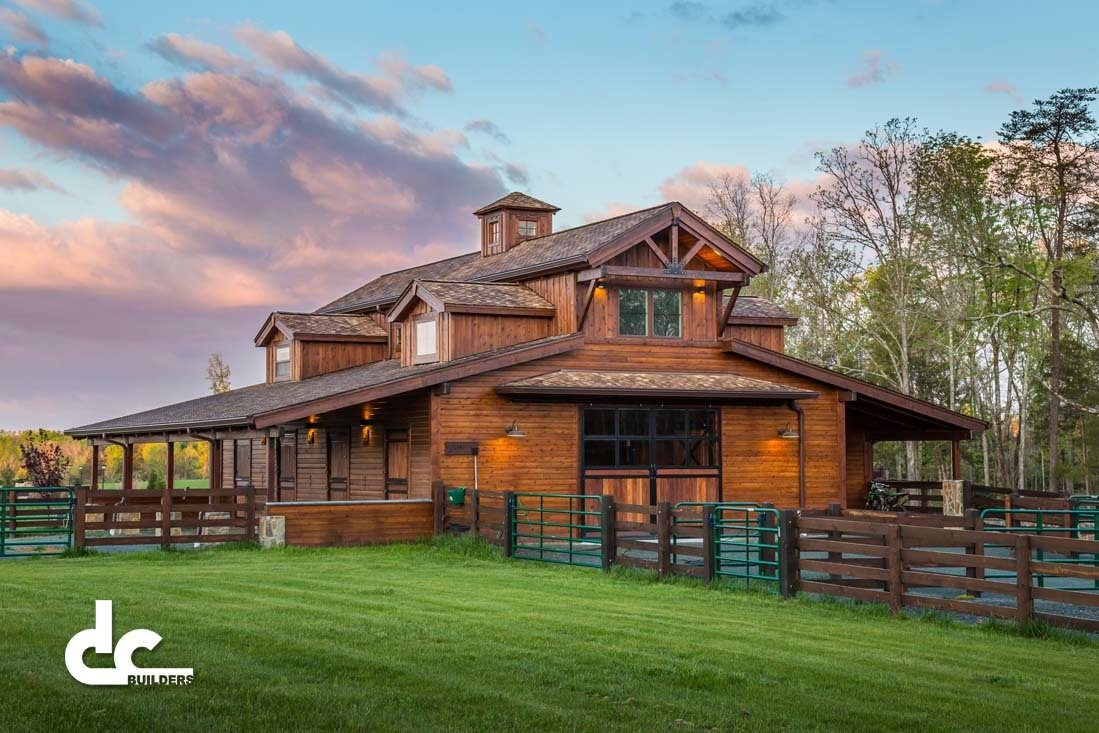 Burlington, North Carolina
This barn with living quarters holds four horse stalls and a tack room. Unlike most apartment barns, the living space is on the ground level.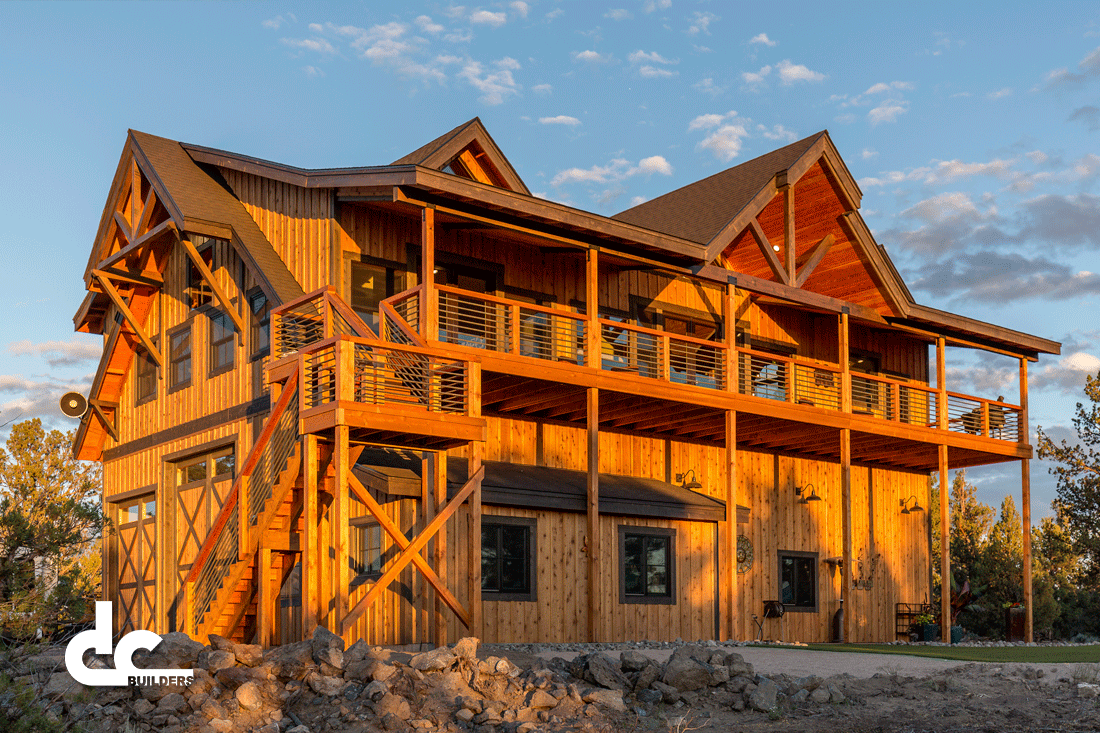 This gorgeous apartment barn has an elevated bottom level for RV storage and an open concept living area on the second floor.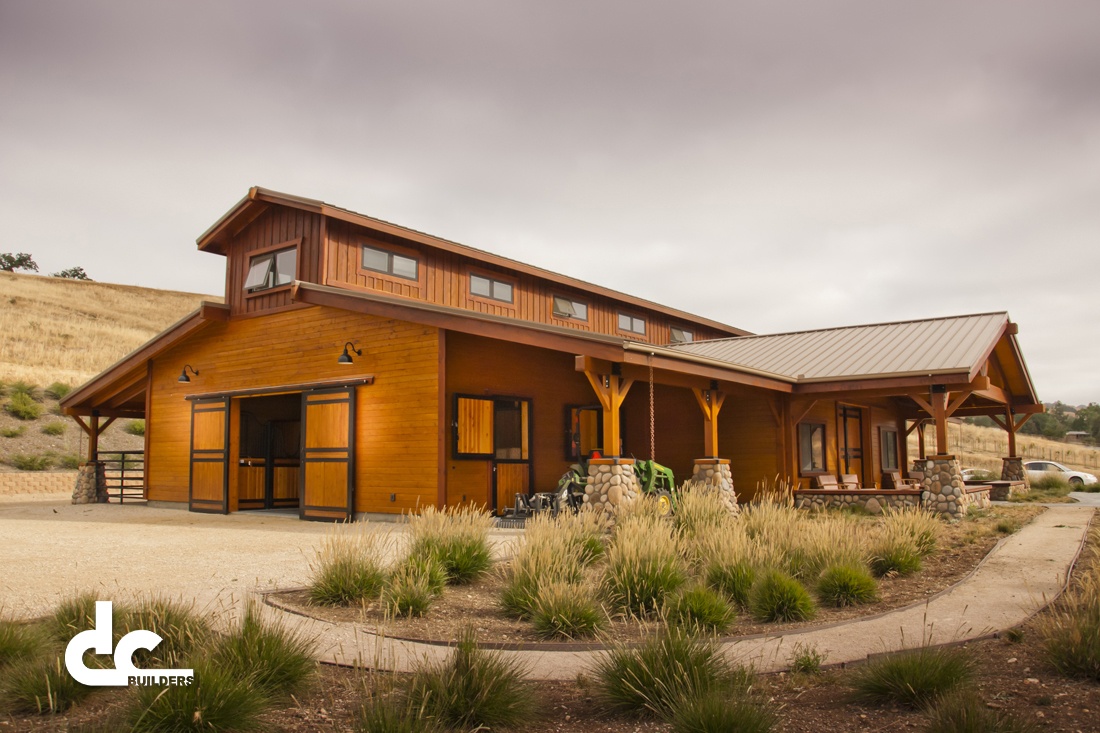 The Santa Ynez horse barn is one of our finest projects yet, with seven covered horse stalls and custom patio.
MORE INFORMATION 
THINGS TO CONSIDER
Barn Construction In Wisconsin
Information
In terms of agriculture, Wisconsin leads the nation in cheese production by producing 25% of the cheese used, is second in milk production, and second in butter production. It is also first in a number of crops. It is therefore obvious why the Holstein cow was chosen as part of the design for Wisconsin's state quarter.
Wisconsin generally has mild summers and freezing winters. The southern part of the state is slightly warmer. However, its geography leaves it open to both extremes of the temperature range, and it has seen a record high of 114 degrees and a record low of -55 degrees. Typical winter lows range between 0 to 20 degrees depending on the part of the state. Summer highs are in the low 80s or upper 70s.
Considering Wisconsin's potential for extreme heat and well-known blistering winters, it's imperative to have a solid barn structure that is well-equipped to handle both ends of the temperature spectrum. With a barn kit from DC Structures or a custom barn design from DC Builders, you can rest easy knowing you and your animals are always safe and cozy, and your structure is designed to withstand even the worst weather conditions.