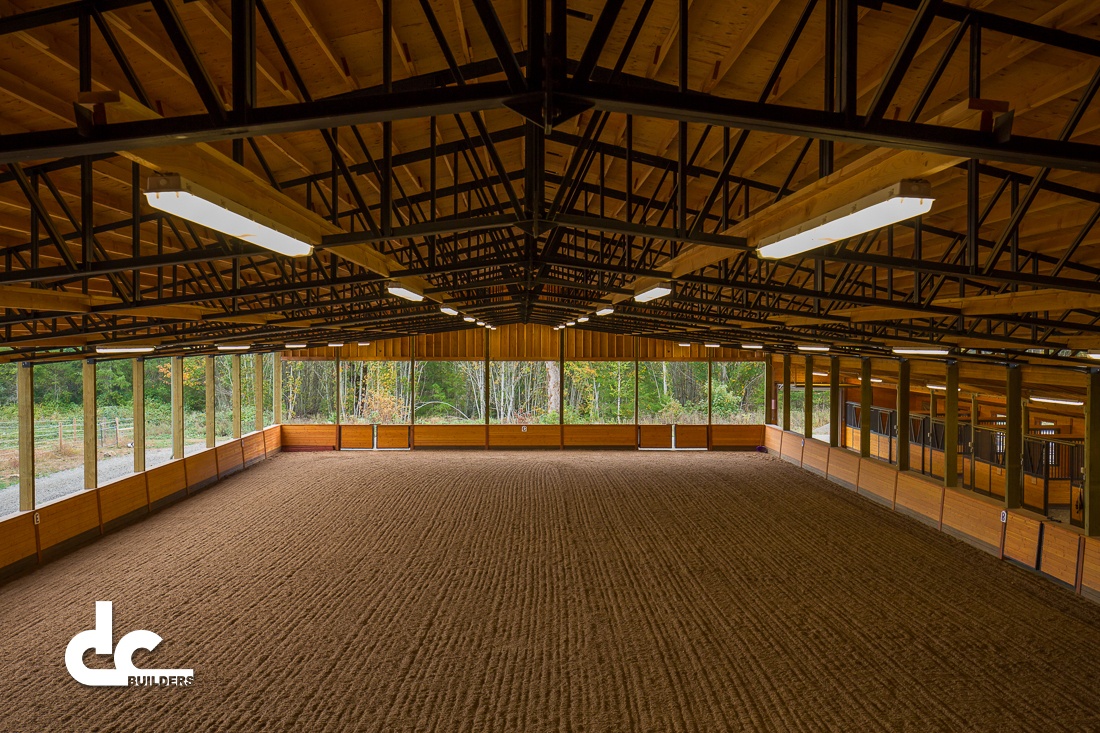 Horse Barn &
Arena Design
Horse lovers are a unique breed, and distinguish themselves in many different way. For example, when they look for equestrian structures, arenas and buildings they want the type of building that meets their needs but still shows off their own unique style. They want an all wood structure that is versatile and functional, as well as beautiful.

The professionals at DC Builders can offer you exactly what you are looking for. Not only are we able to build your structure, but we also design it with you. You have the option to custom design the horse arena, barn or home with your own personal style and flair. We also have several different designs available to choose from, if you would prefer to go that route.
Our qualified design team will sit down with you and determine the type of structure you are looking for and what features can be added that will make the building something you will be proud of. We will walk you through the design process to make sure your building is designed to your specifications.
Whether you have one horse or a hundred, the structure you choose for them must be one you will be able to live with for a very long time. If you are taking the time to build a barn, it should be customized to your desire and provide a comfortable home for the animals you love so much.
Check out our project gallery to see what DC Builders could do for you and your property.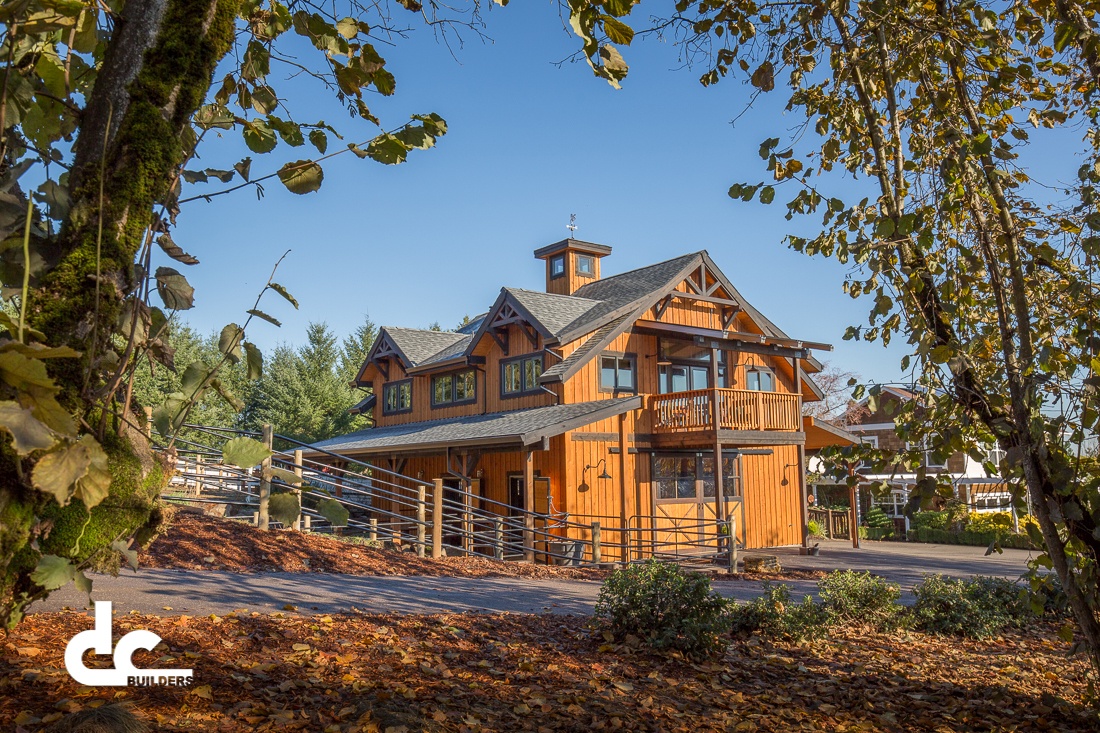 The design of this horse barn apartment boasts additional sustainable upgrades that improve its energy efficiency and reduce the property's overall carbon footprint.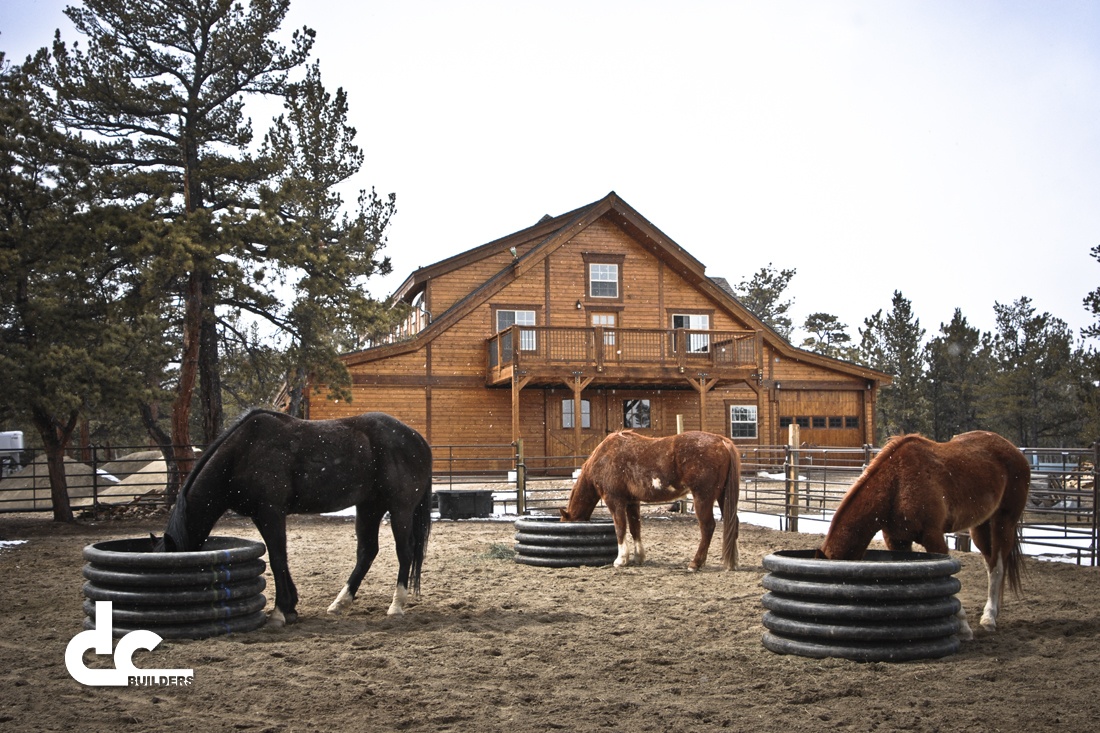 Home is where you make it, and in this case that means in a beautiful apartment barn with living quarters located directly above a work area and stables for their horses.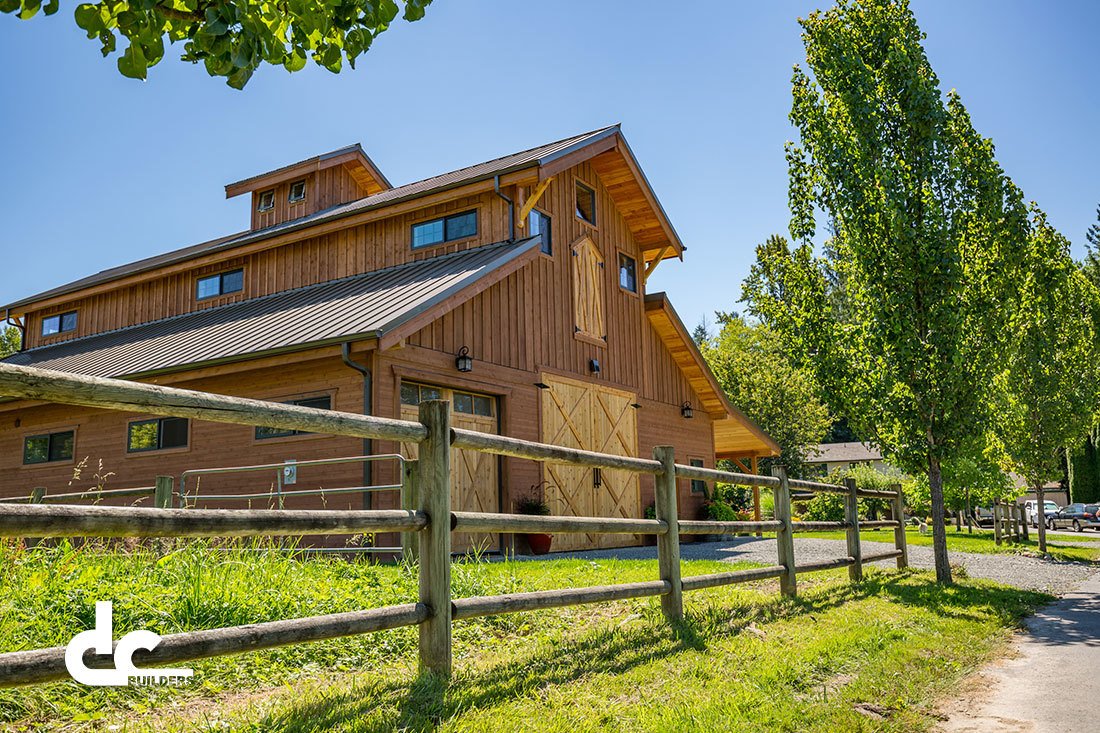 When designing a working structure for a property this beautiful, it was important that the look and feel of the custom horse barn matched that of its setting.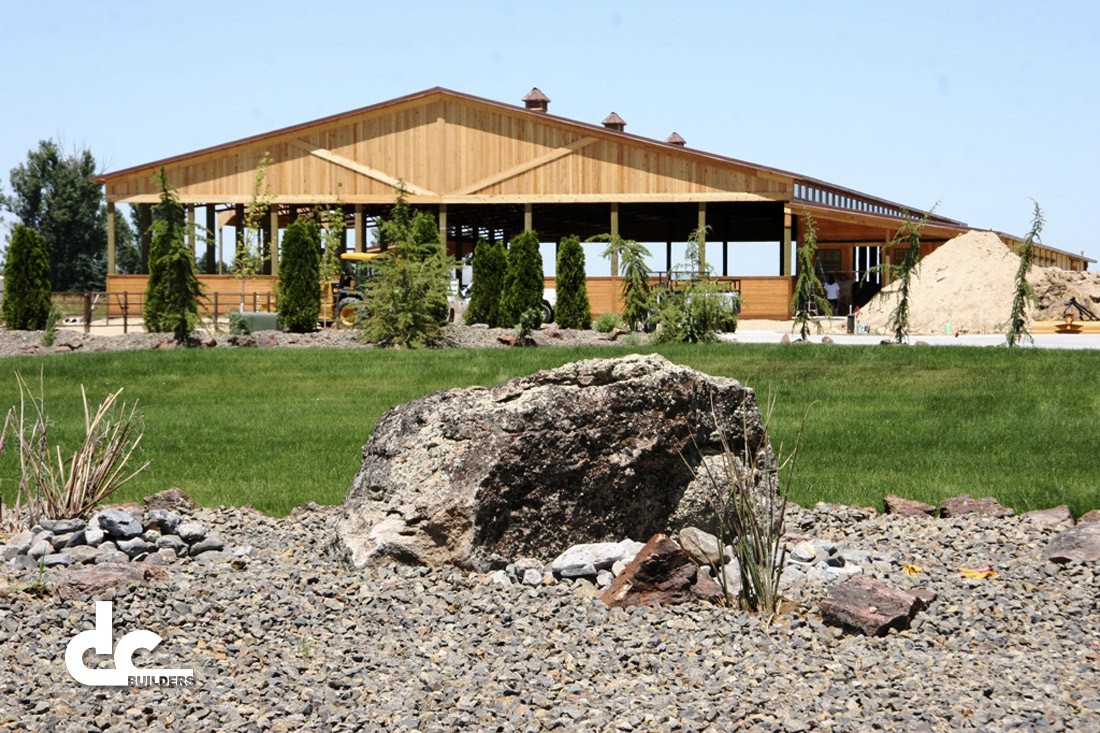 A riding arena that was built to last, this covered area is the complete equestrian facility. Everything it offers makes this structure is perfect for a boarding and riding business.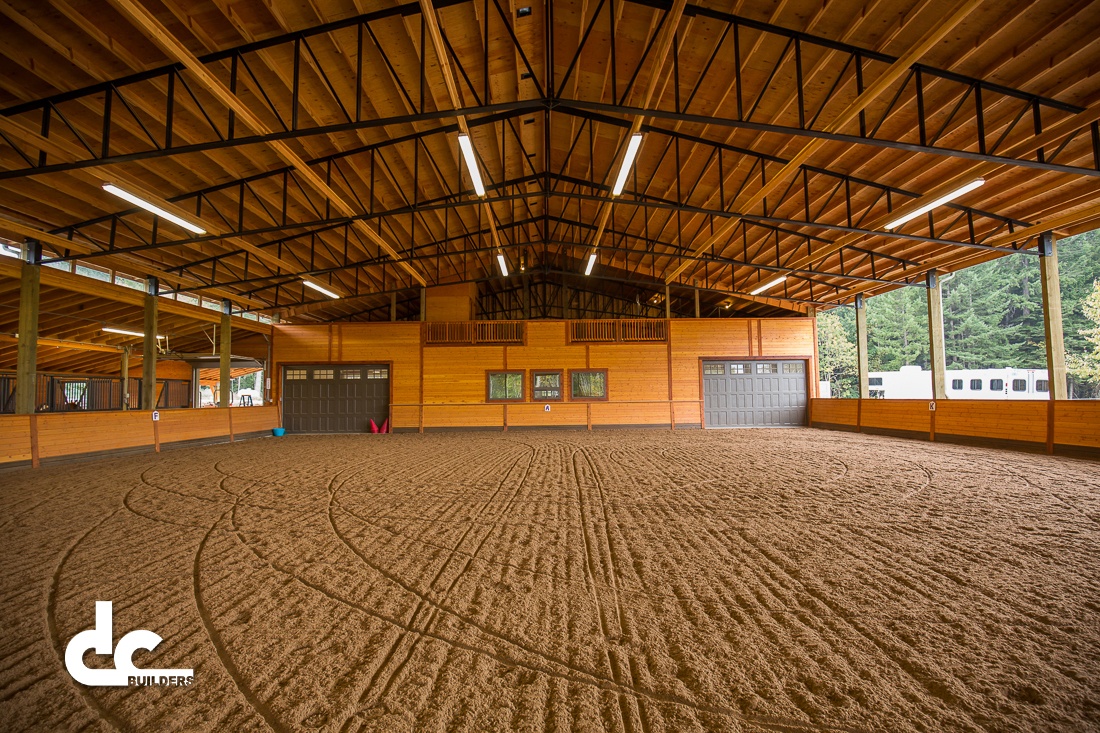 The most complete equestrian facility we offer, this covered riding arena features attached living quarters with all the amenities of a comfortable home.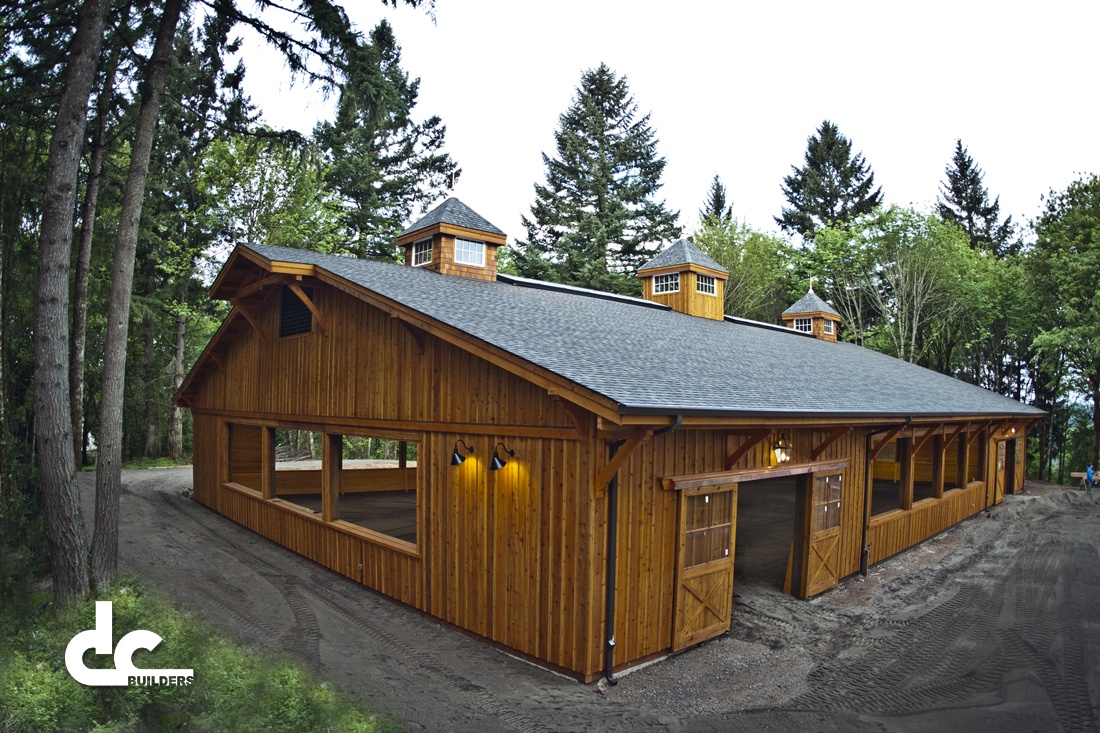 This covered riding arena was designed with year-round use in mind. Its carefully considered construction, craftsmanship, and setting give it a classic look and feel.