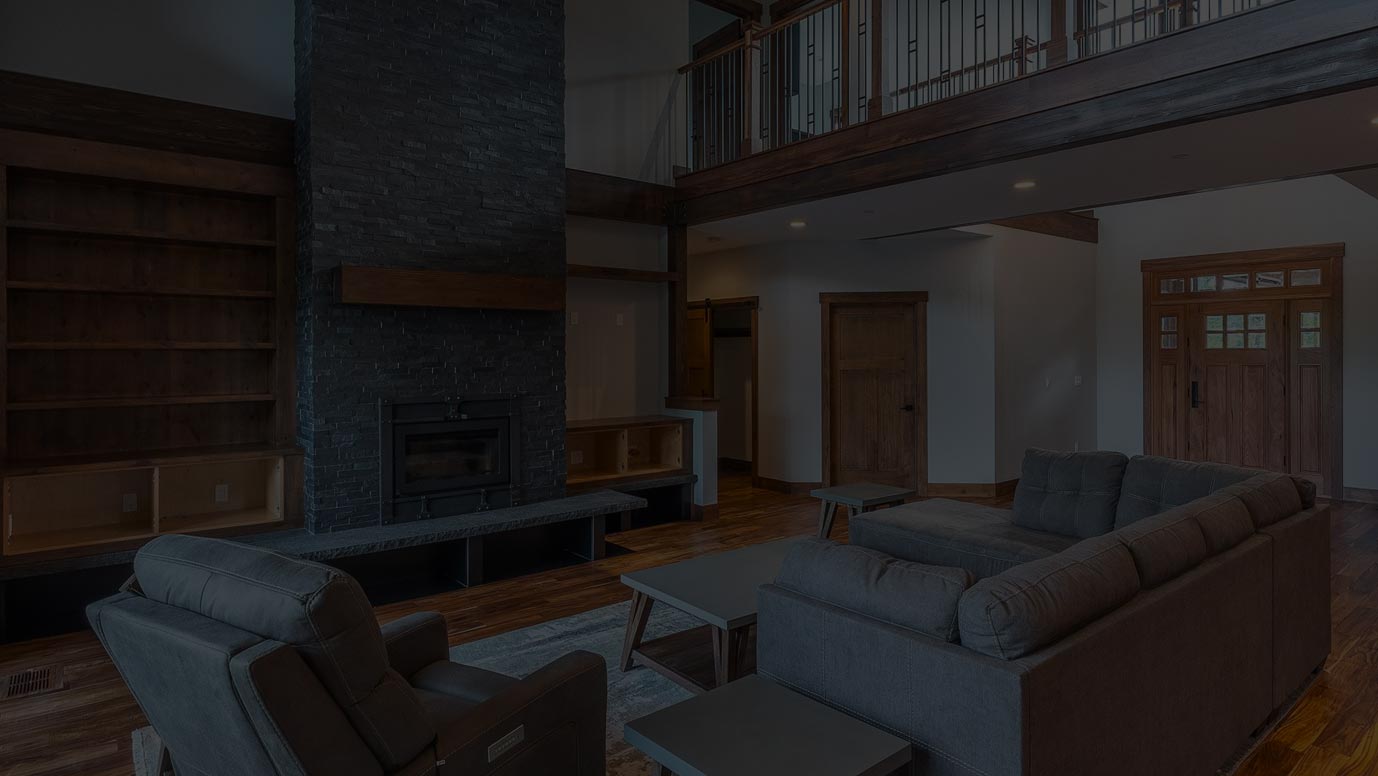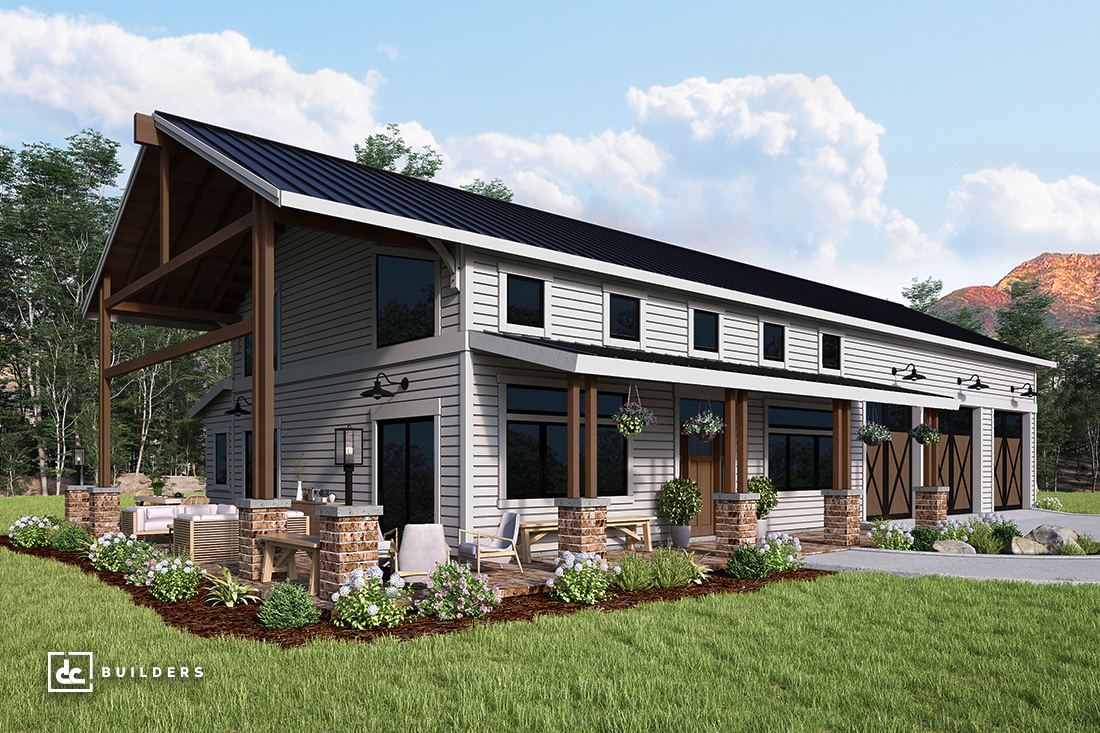 In recent years, the term "barndominium" has gone from relatively nonexistent to one of the hottest buzzwords in home design. Popularized by a barn renovation episode on HGTV's Fixer Upper, barndominiums were thought to originate as existing barns converted into living spaces. However, as the trend evolves, some homebuyers are instead looking to build a barndominium from the ground up. This is where our company intersects with the barndominium trend, but it's important to note how our offering differs from others on the market.
While barndominiums can be many things, barndominiums are typically steel-framed barns designed with living quarters. Often sold as prefabricated building kits, these types of structures are popular for their low upfront costs, durability, and ease of construction. While there are a variety of factors that influence the final cost of a barndominium, the basic frame of a steel-framed barndominium can start as low as $20 per square foot. This estimate can dramatically increase depending on:
The type of metal you choose for your structure
The size of your building
Window and door selections and how many you plan to incorporate in your design
Finishing choices
Structural modifications
Insulation material and thickness
And labor and construction equipment costs
On paper, metal-built barndominiums can check a lot of boxes for homebuyers but the result is often a building far less impressive than its listed benefits. For this reason, we field a lot of calls from clients seeking a barndominium that is not only impressive on paper but lives up to its reputation in person.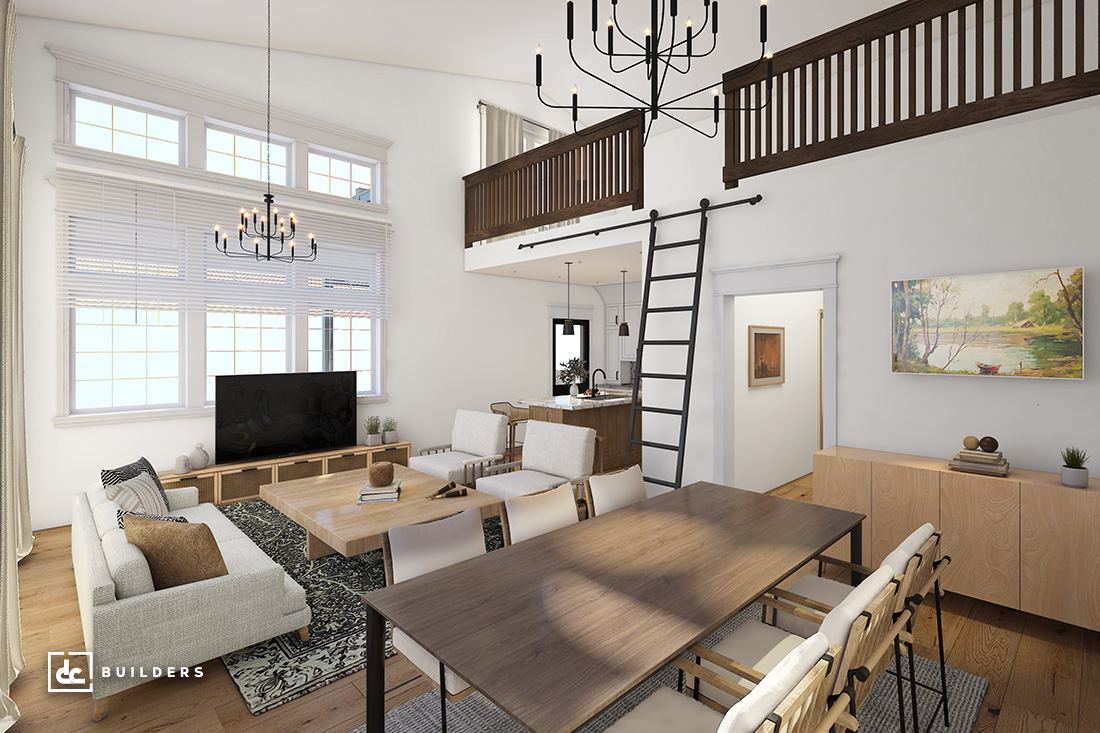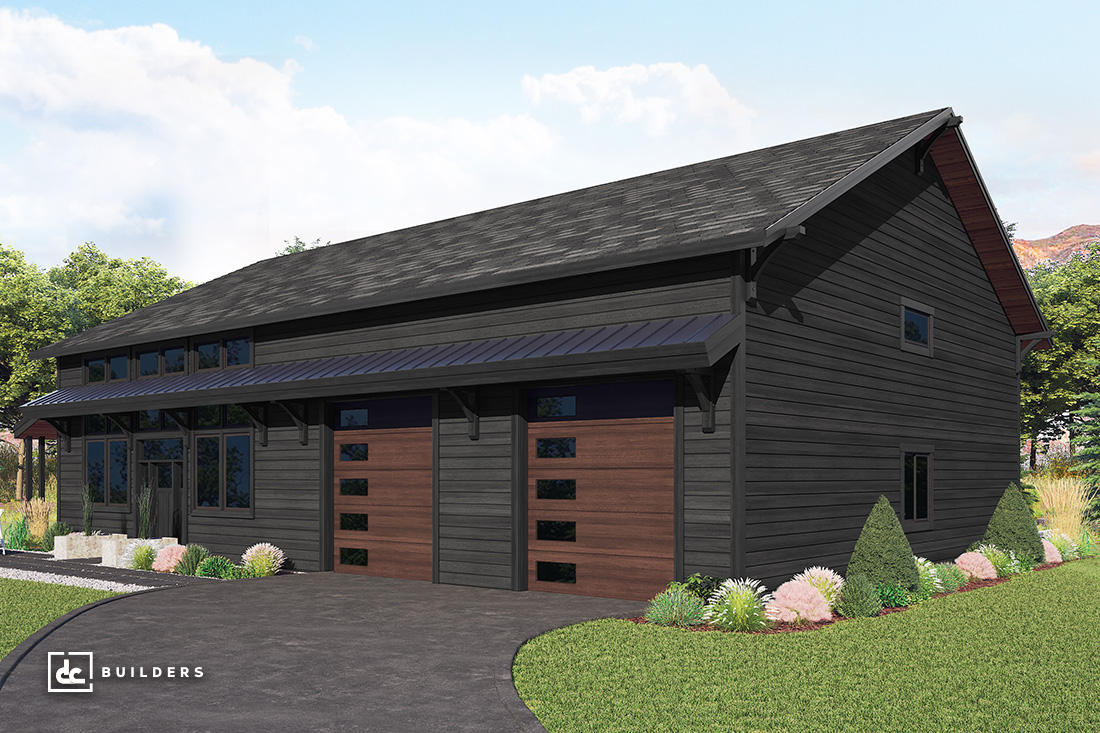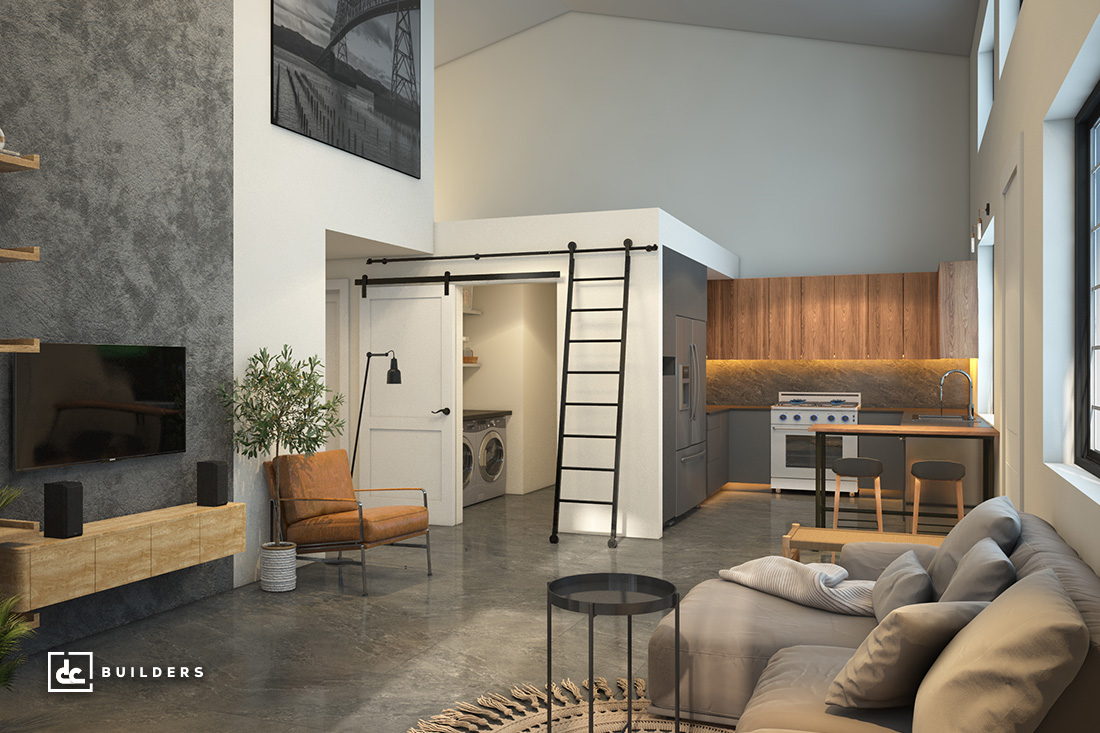 WHAT DOES A
BARNDOMINIUM MEAN TO US?
Depending on how you see it, a barndominium can be either a barn with living quarters or a barn home. The difference between these two lies in their function, as a barn with living quarters is designed to house you and your hobbies while a barn home is primarily designed for living. When partnering with DC Builders for a custom design solution, our designers will help you craft a barndominium-style structure that's just right for you. Designed in the reliable method of heavy timber construction, our buildings are framed with premium Douglas fir timbers sourced from our mill-direct connections in the Pacific Northwest. This provides for a quality difference you can see and feel throughout your structure, with exposed beam interiors unmatched in beauty and craftsmanship and a durable frame designed to last decades.
Similar to metal building kits, the cost of our barn and barn home designs depends on a number of factors, including your geographic location, intended use, and selected finishes, but generally our custom structures are more costly than a pre-engineered building model. If you're looking for something comparable in price to a metal building kit, our sister company DC Structures offers dozens of high-quality barn and barn home kits with flexible floor plans you can tailor to your needs. They also offer the Meridian Barndominium Kit, which is a hybrid clear-span structure designed exclusively for clients seeking a more cost-effective barndominium solution for their property.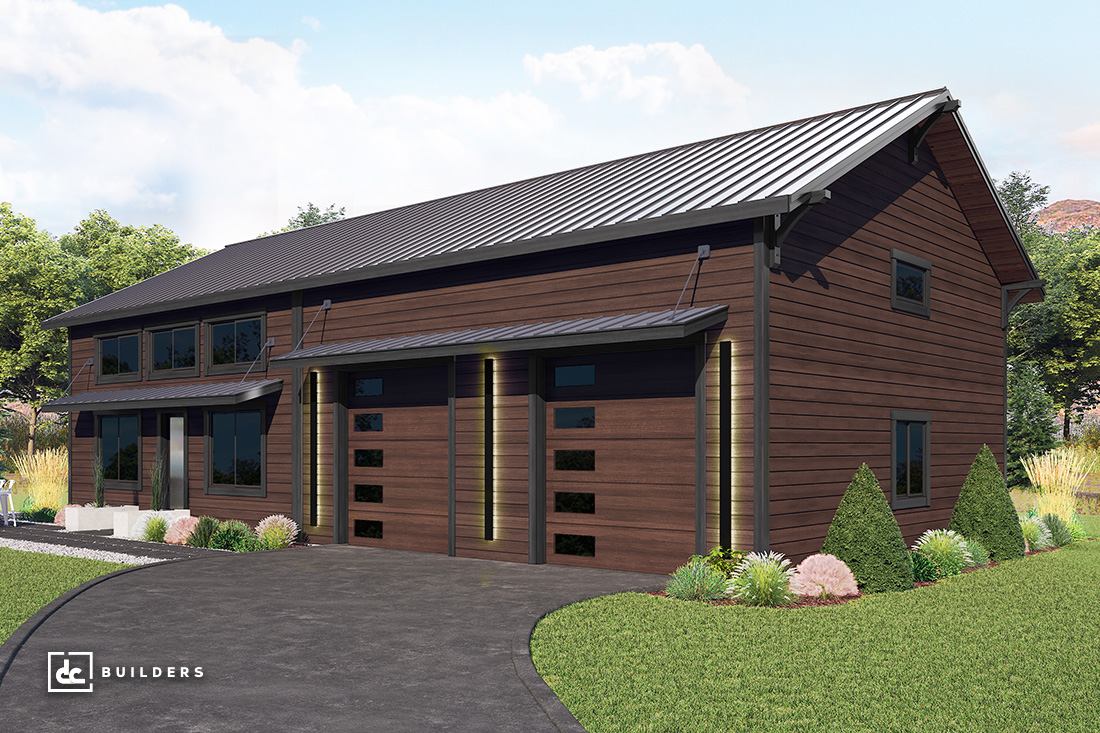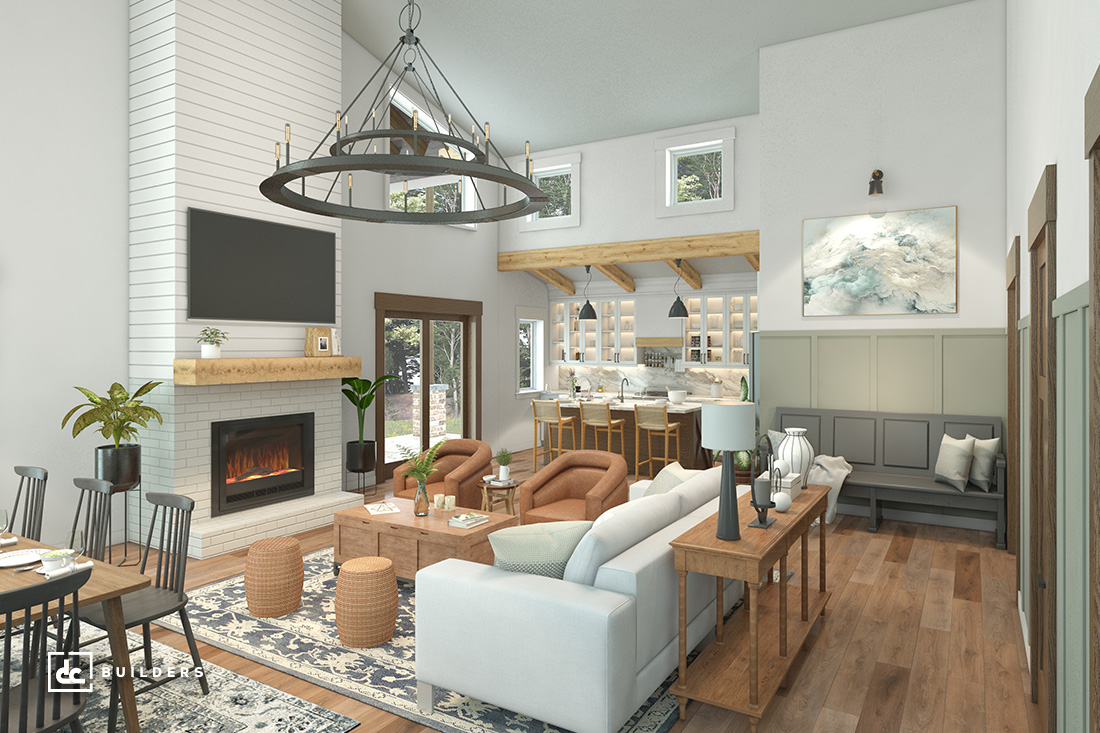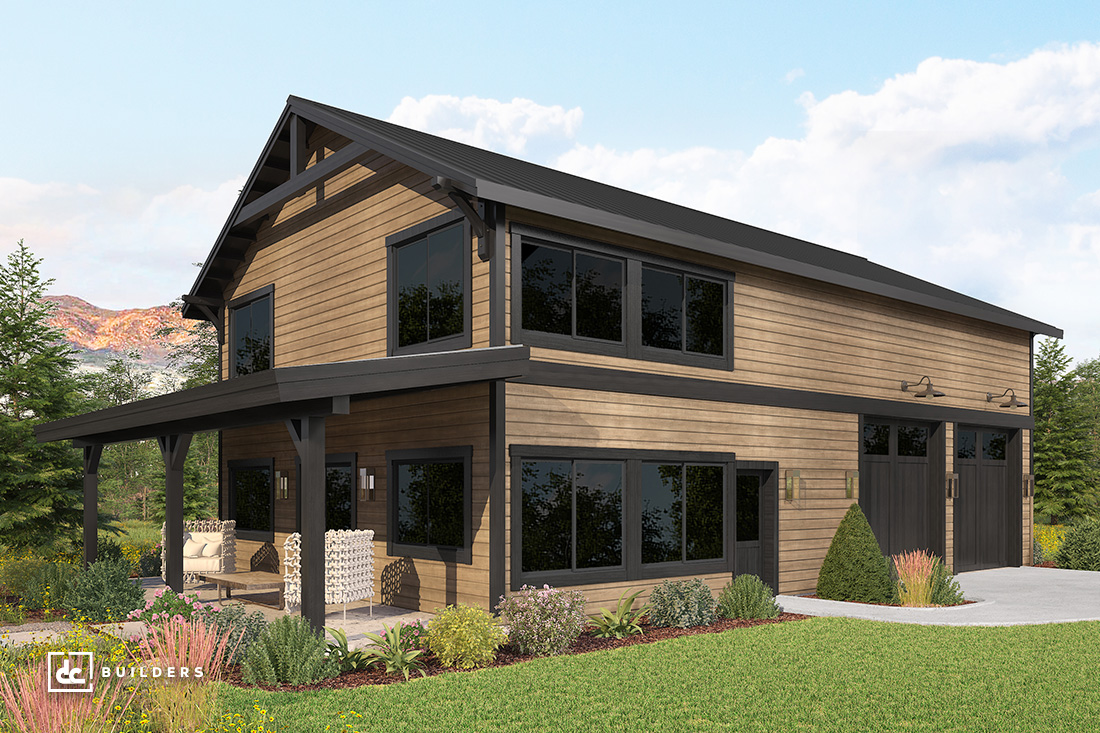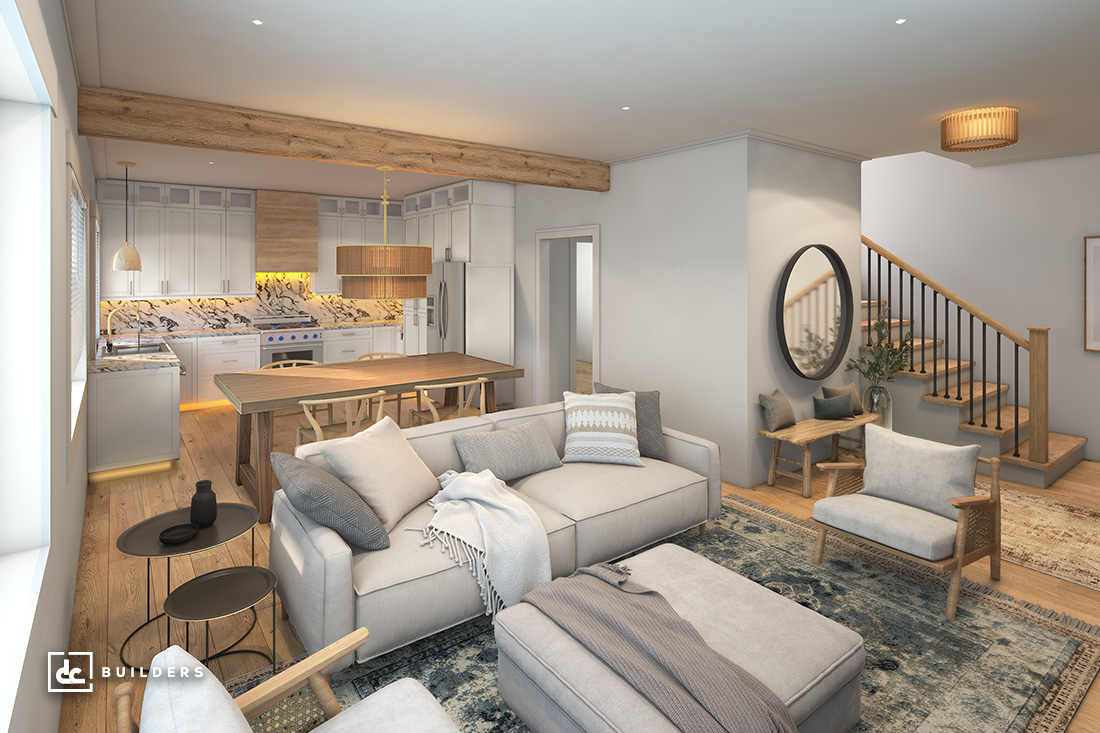 You can find the starting price for each DC Structures prefabricated materials package on their individual barn kit pages, with the estimate including framing components, siding, trim, roof sheathing, connection hardware and more. In terms of square footage, these barn and barn home building models generally run from $25 – $60 per square foot.
When it comes time to decide what type of barndominium you want to build for your property, consider what you're looking for in terms of design, budget, and quality. If you're looking for a high-end heavy timber structure with hundreds of customization options, we can help you design the perfect barndominium-style building for your property. However, if you're looking for a more budget-friendly solution that still boasts premium materials, durability, and design flexibility, DC Structures would be a great consideration for your barndominium project.
Not sure which option is right for you? Take a closer look at our completed barn and barn home projects to get a better idea of what you could build on your property.