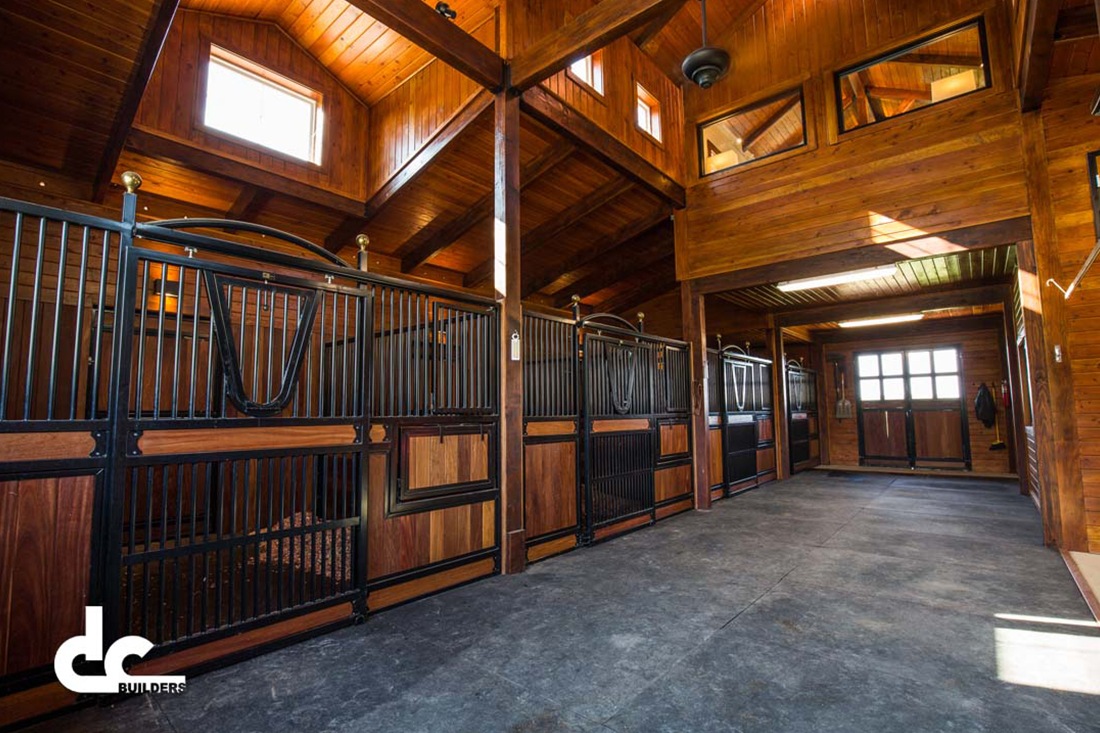 Wood Barns
Wood barns are a classic feature of the American landscape. The traditional post and beam barn style with wood siding is not only pleasing to the eye, but extremely functional and long lasting. Wood barns start with tall wooden poles that are placed deep in the ground or into a concrete slab. Timber frame methods utilize fewer, larger beams, creating majestic open spaces. The sturdiness and stability of these wood barn structures only adds to their value.

DC Builders is the nation's leading design & build barn company. We have an amazing portfolio of custom barn projects across the country, from the coast of California to the mountains of Colorado, and as far east as Tennessee, Maine, and North Carolina. We only build our barns with the highest grades of Douglas fir, cedar, and other lumber and materials from the Pacific Northwest. Every project is tailored to each client's unique specifications. With our in-house design team and our nationwide building service, we are able to offer the ultimate turnkey barn solution.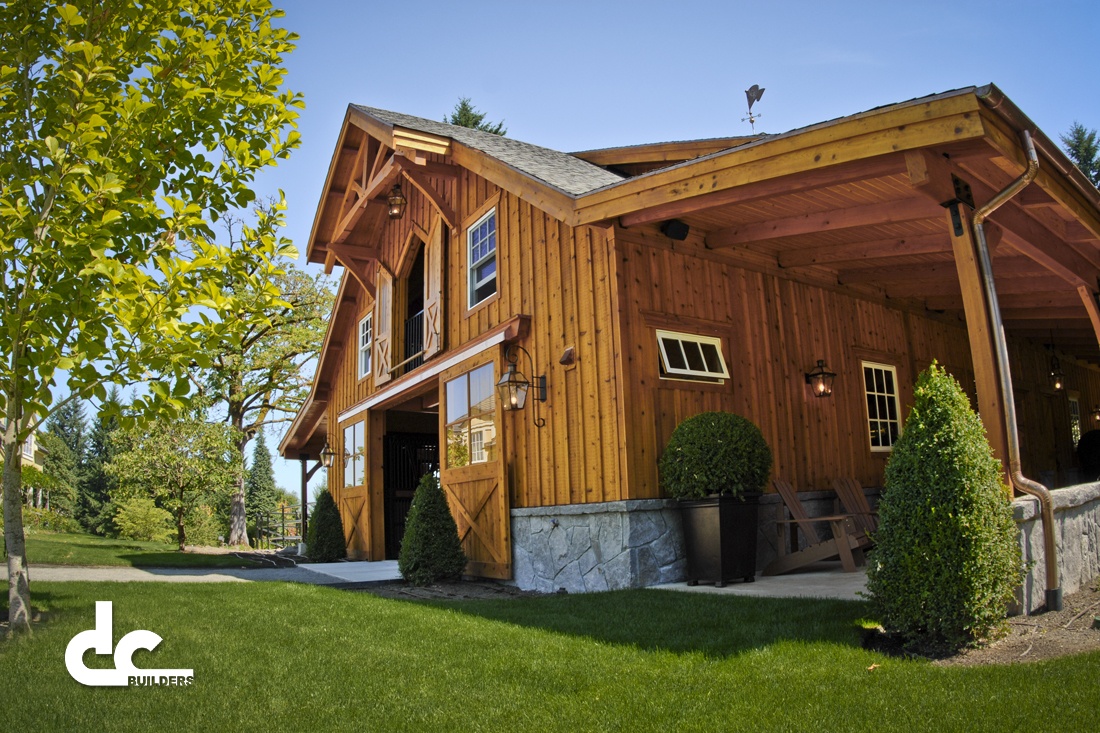 This wood paneled barn was constructed at Last Chance Ranch in West Linn, Oregon. Its classic and elegant style makes it the perfect complement to a beautiful property.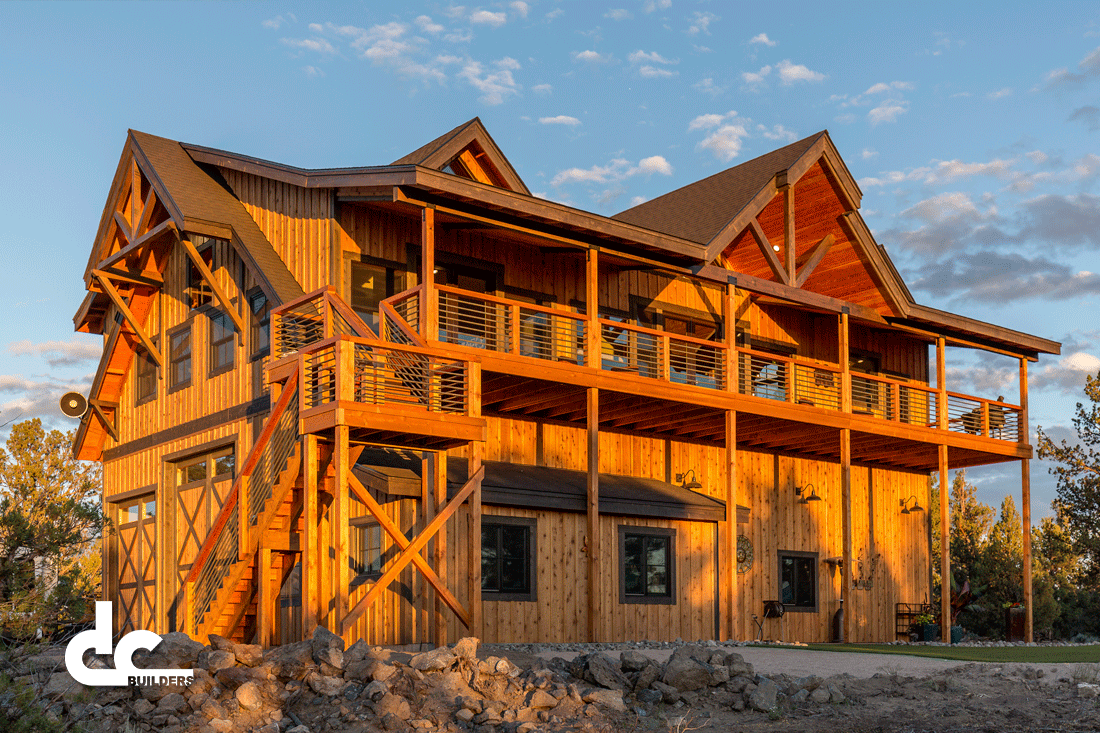 Designed with a stunning open floor plan, this wood garage with living quarters is the best place to spend quality time with the family and take in the incredible scenery.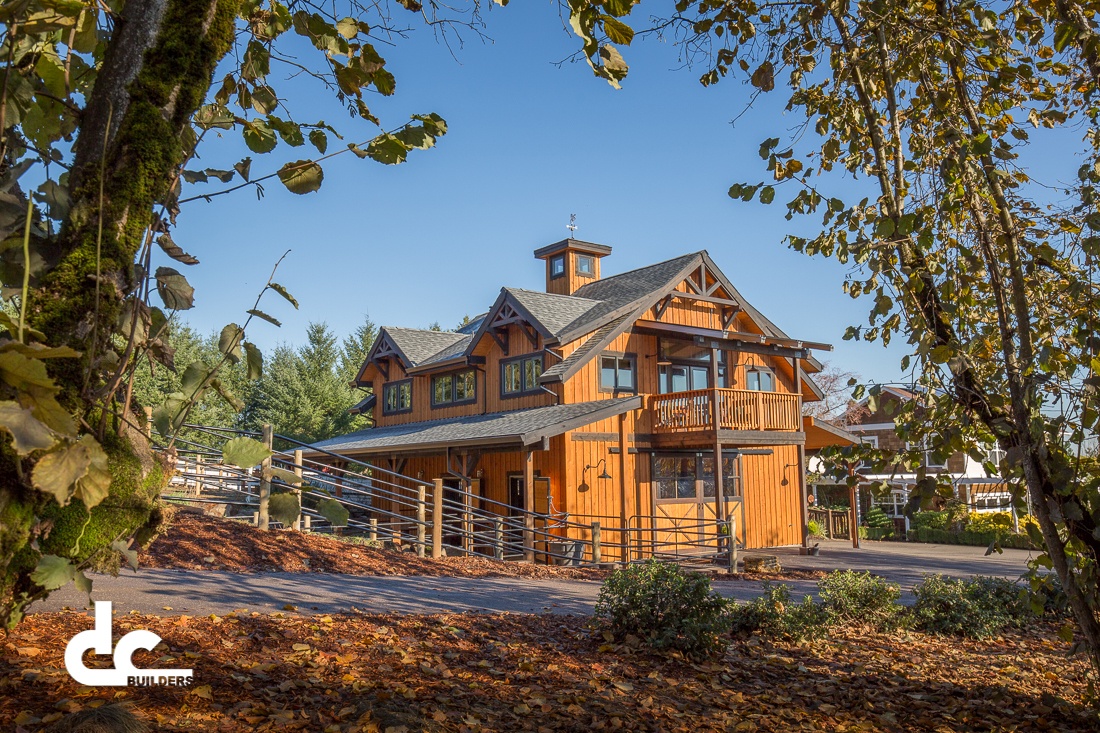 The design of this wood paneled apartment barn boasts sustainable upgrades to improve its energy efficiency and reduce the property's overall carbon footprint.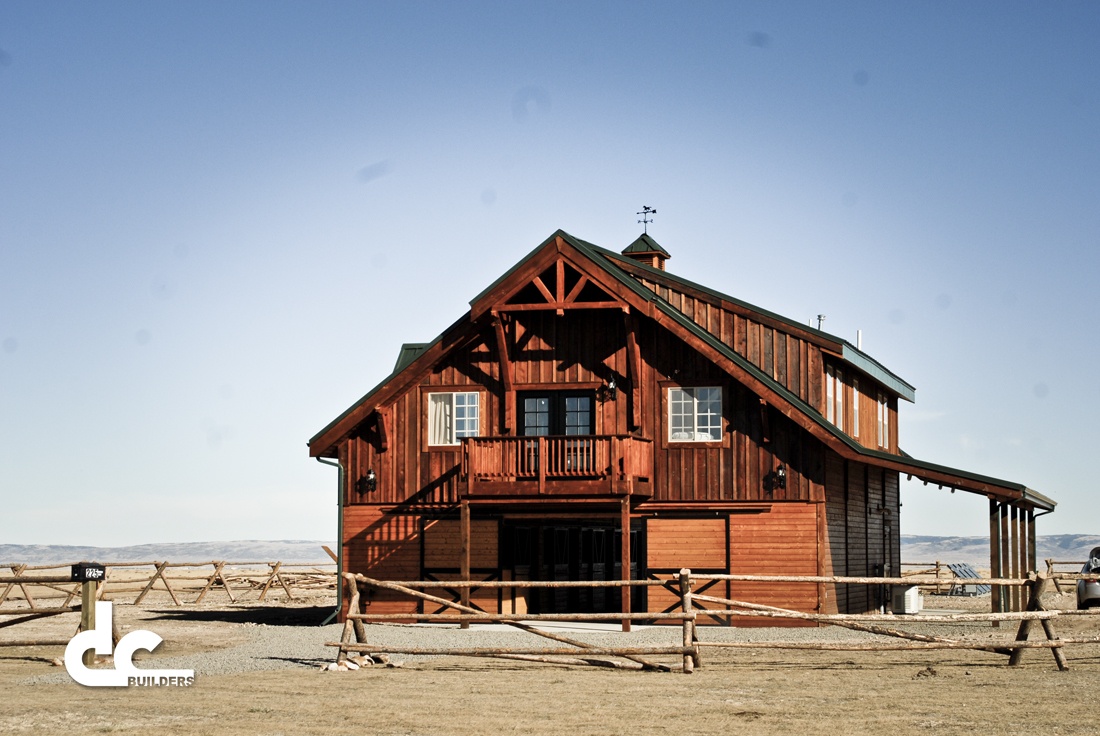 Durability is especially important when constructing a new wood barn. This post and beam structure was built to weather whatever the harsh Wyoming winters might bring.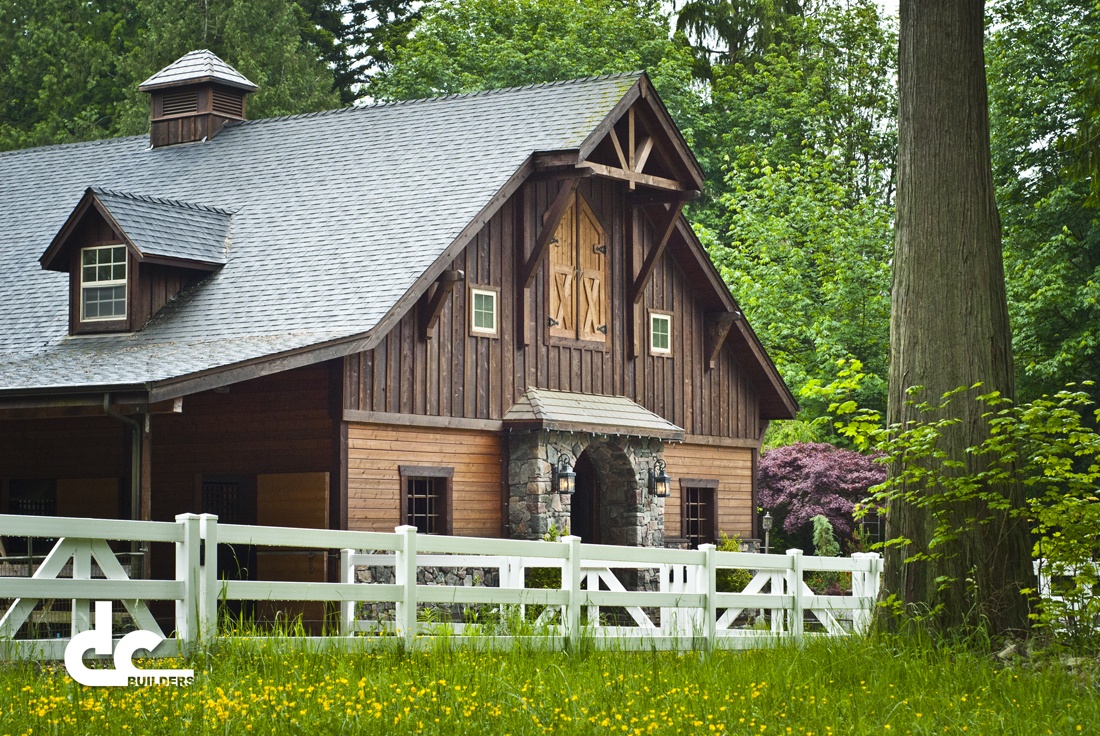 With a beautiful custom design that looks like it is straight out of a fairytale, this gable-style, wood barn home made and incredible addition to an already stunning property.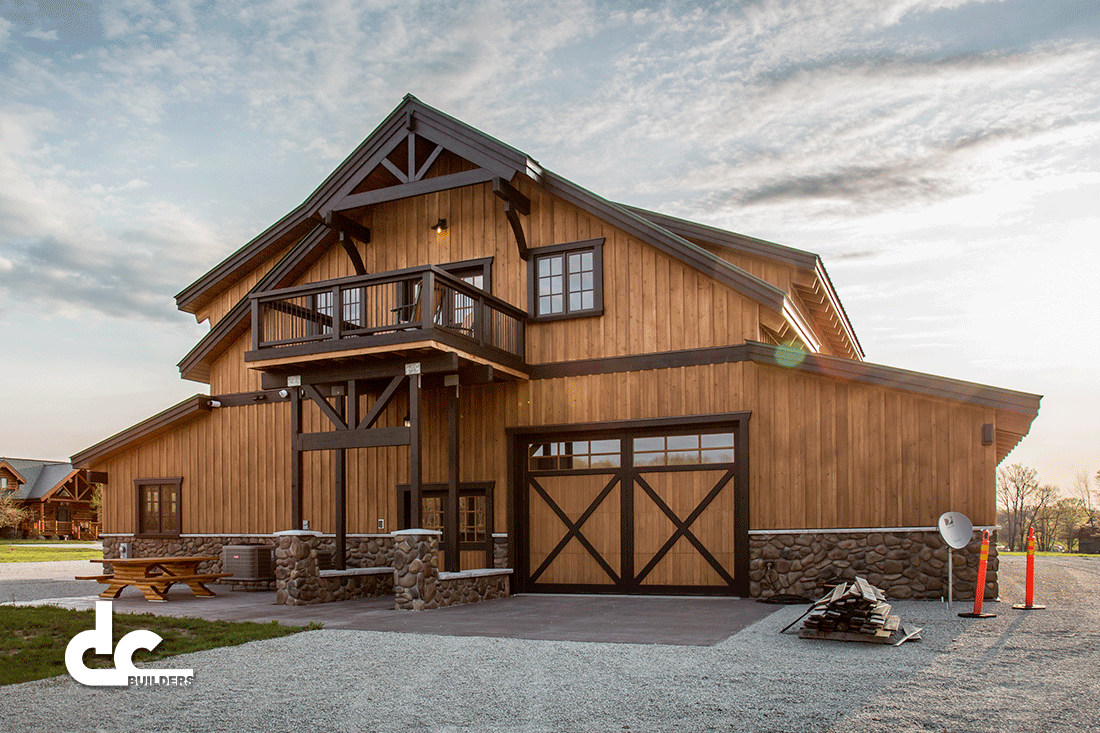 A hunting cabin can be so much more with even just a little personalization. The spacious garage and living quarters on this custom barn make it the ultimate rustic getaway.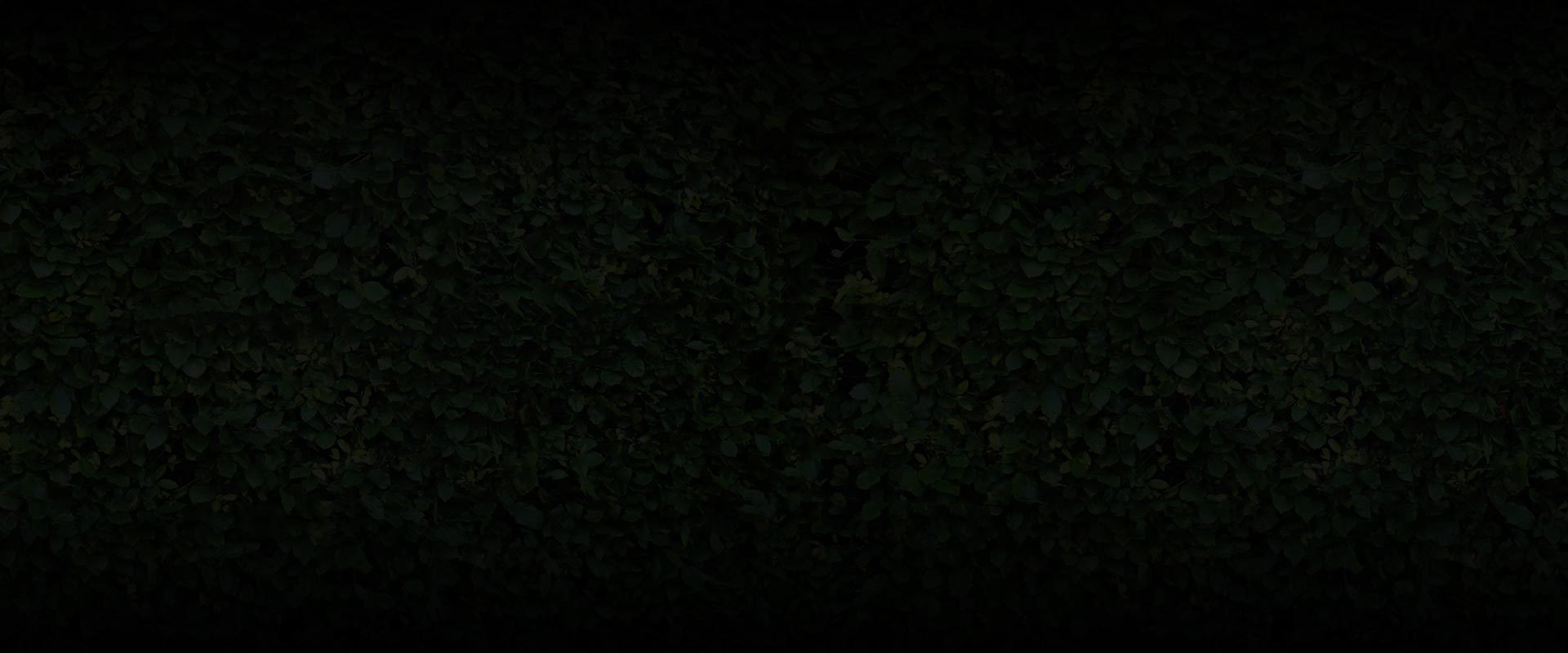 WANT A BARN TO CALL YOUR OWN?
Our design team can turn your vision into pre-engineered plans.