Located along the Atlantic coast,

Delaware's moderate climate provides ideal conditions for the development of your dream equestrian property. The team at DC Builders consists of barn, home, and arena experts that use only the best building materials, tools, and methods, and we always stay ahead of the game on current industry information. Our experienced crews travel the country designing and building our clients' dream structures.
We work with our clients to design efficient, cost-effective and beautiful barn structures, including homes, garages, commercial buildings, and equestrian facilities. Our innovative design teams work together with our project managers and craftsmen to make the entire process simple for every client. We believe that the building process should be fun and exciting, not frustrating. Our clients can choose from pre-designed barn plans, or one of a kind custom structures.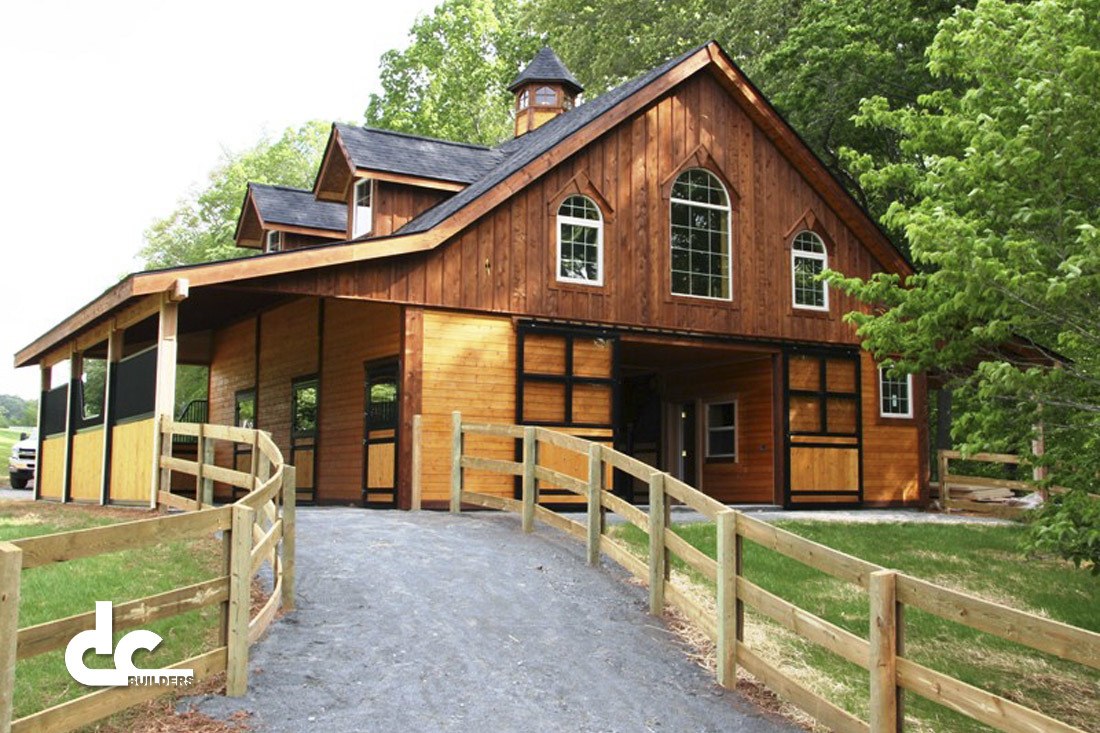 This horse barn features custom European stall fronts, two custom breezeway doors and a timeless look!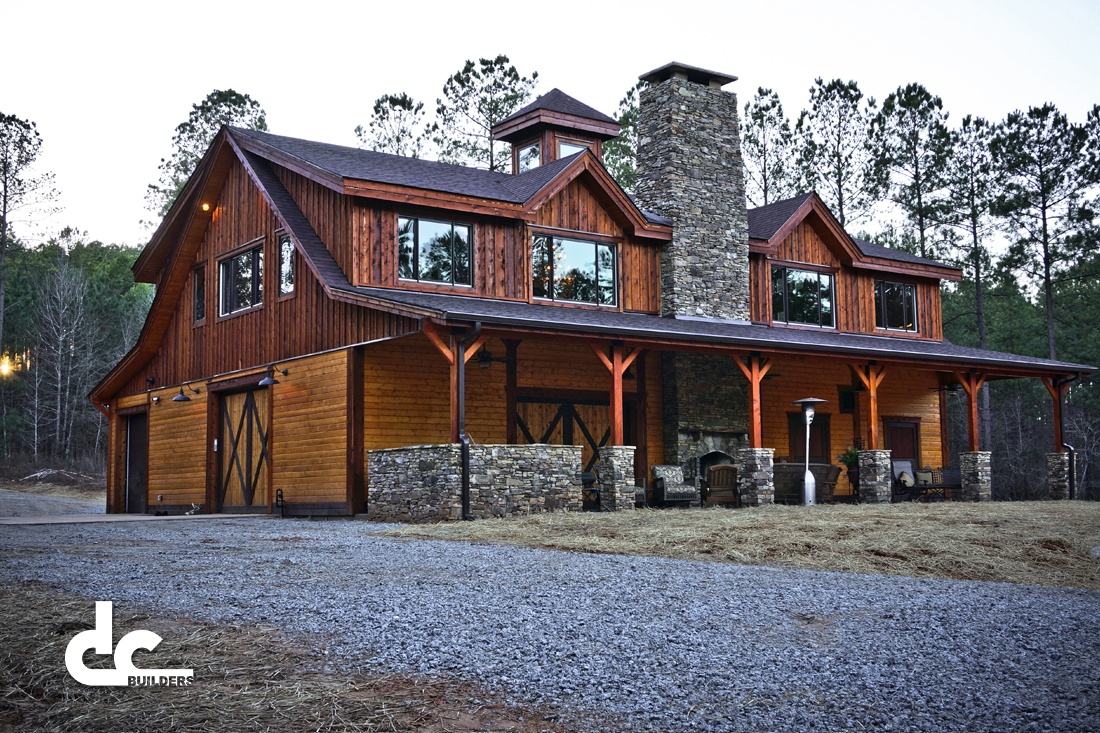 This Southern barn home boasts a stunning open concept kitchen and living space. You would never know horses live downstairs!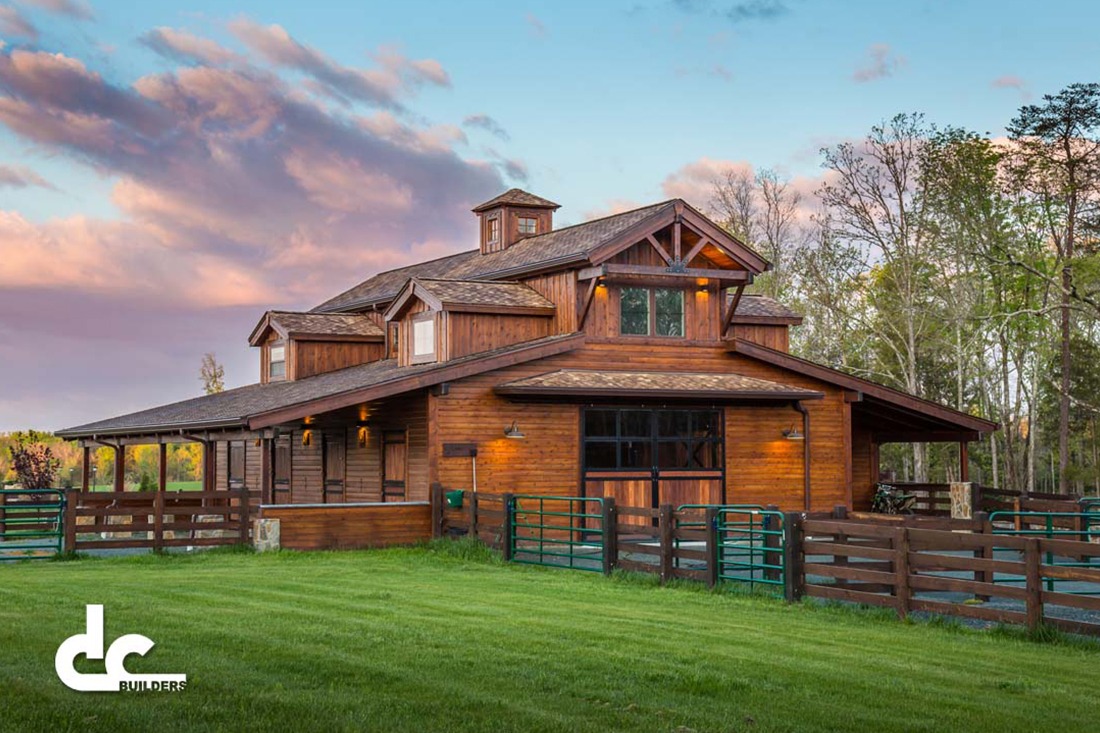 Burlington, North Carolina
The living space stays on the ground level, with a bedroom, living room, and kitchen directly across from the horse stalls in this barn home.

Start Planning Your New Barn Home
Sift through our digital catalog to get inspiration from some of our past projects. See the variety of pricing, options and upgrades.
MORE INFORMATION 
THINGS TO CONSIDER
General Information
DC Builders
Our expert designers will make a concept for you, sketching ideas on paper before initially meeting with you. We prepare it exactly the way you want it, keeping in constant communication with you through the entire process. We are always willing and ready to answer any question that should arise. We go over every detail with the client. Our clients are consulted on every modification and every idea before it is made permanent. You are ensured that your project will be a successful one the entire time you are working with DC Builders.
The last step in the design process is the building team that brings your dream to life. Our craftsmen work meticulously to create your design the way you want it, paying attention to the tiniest details all along the way. We enjoy meeting with our clients during the building process and keeping them up to date through our cloud based project management program. We work tirelessly to make sure that your dream barn plans come out exactly the way you want them.

Get A Free Quote Today
Request a free quote from one of our seasoned design specialists to start turning your plans into a reality.