Building a barn, barn home, or any other structure for that matter,

in the harsh climate of Maine requires partnering with a company that knows how to design a structure fit for its exact climate. With DC Builders as your design and construction partner for your project, you can trust your building is specifically designed to provide superior protection from the elements and keep you, your family, and your animals safe and cozy in any weather.

For clients in Maine and nationwide, DC Builders offers custom design, framing and installation, and timber frame and post and beam services—all of which are designed to streamline your building process and make your construction experience as easy and enjoyable as possible. With our custom design services, you'll work with our in-house design team to craft personalized design plans centered around your ideas, budget, and location. While we don't offer general contracting services outside the West Coast, we can connect with one of our vetted builders in your area to ensure your project is managed by an approved and experienced general contractor. Explore DC Structures' Line of Barn and Barn Home Kits
If you're looking for design inspiration or a pre-designed building kit, our sister company DC Structures offers a line of pre-engineered barn and barn home kits that can be customized to match your style and taste. DC Structures ships complete design and materials packages anywhere in the U.S., including Maine, with each building package including builder-ready blueprints, framing materials, premium window and door packages, and more that make the assembly process a breeze. Our framing crews and project managers can also mobilize to complete your heavy timber framing, conventional framing, siding installation, and more. With DC Builders as your design and construction partner, the possibilities for your structure are limitless.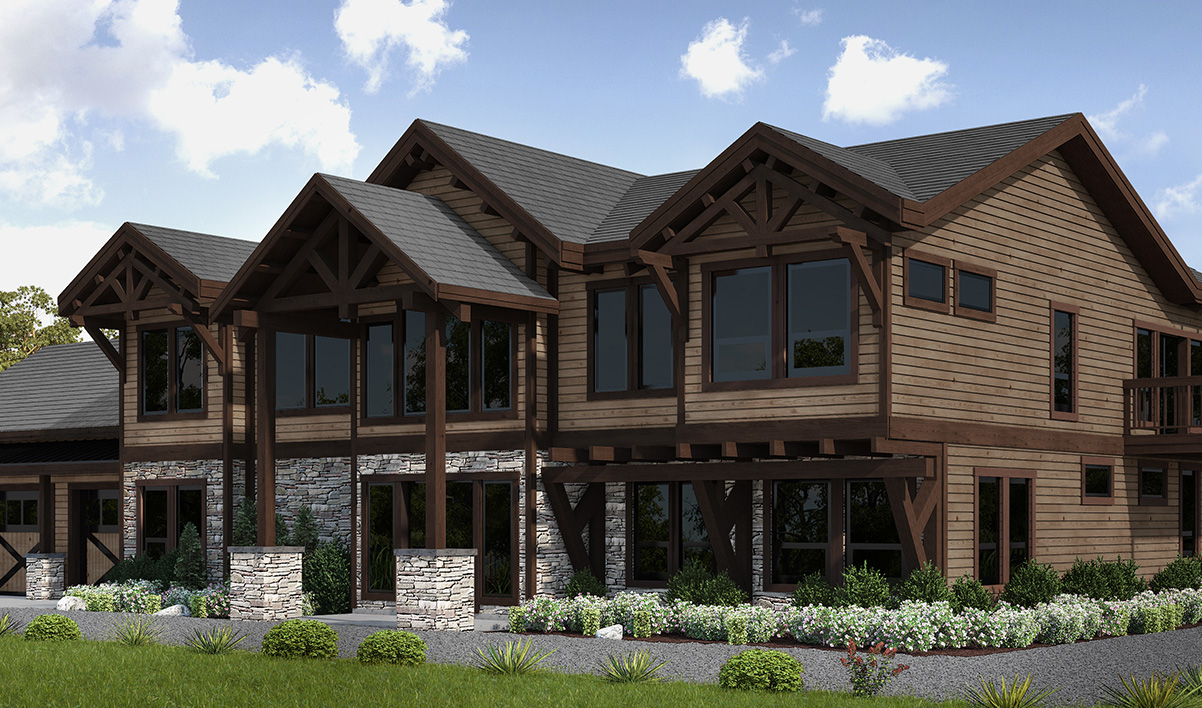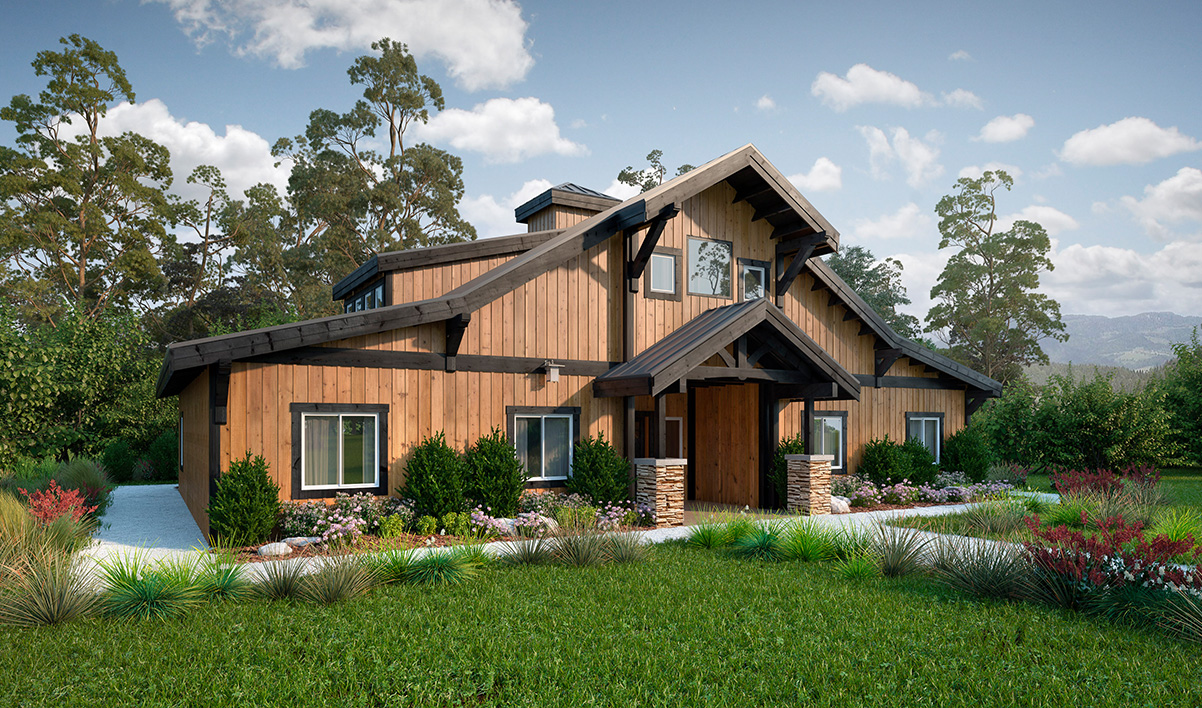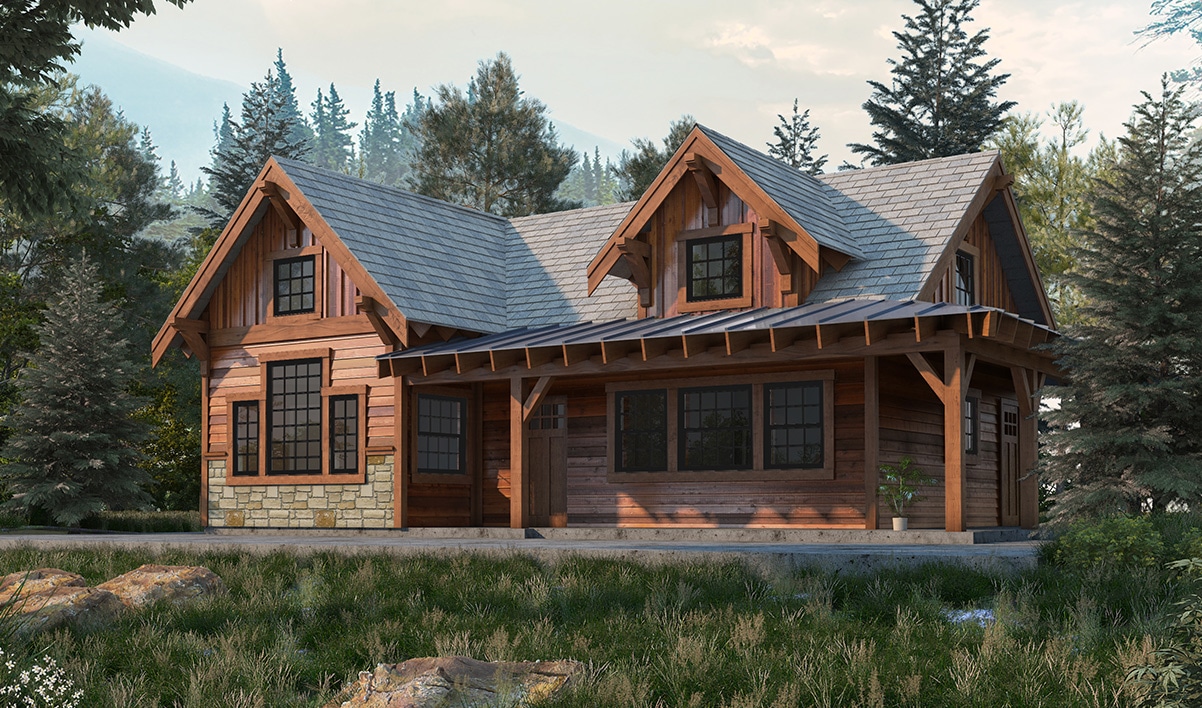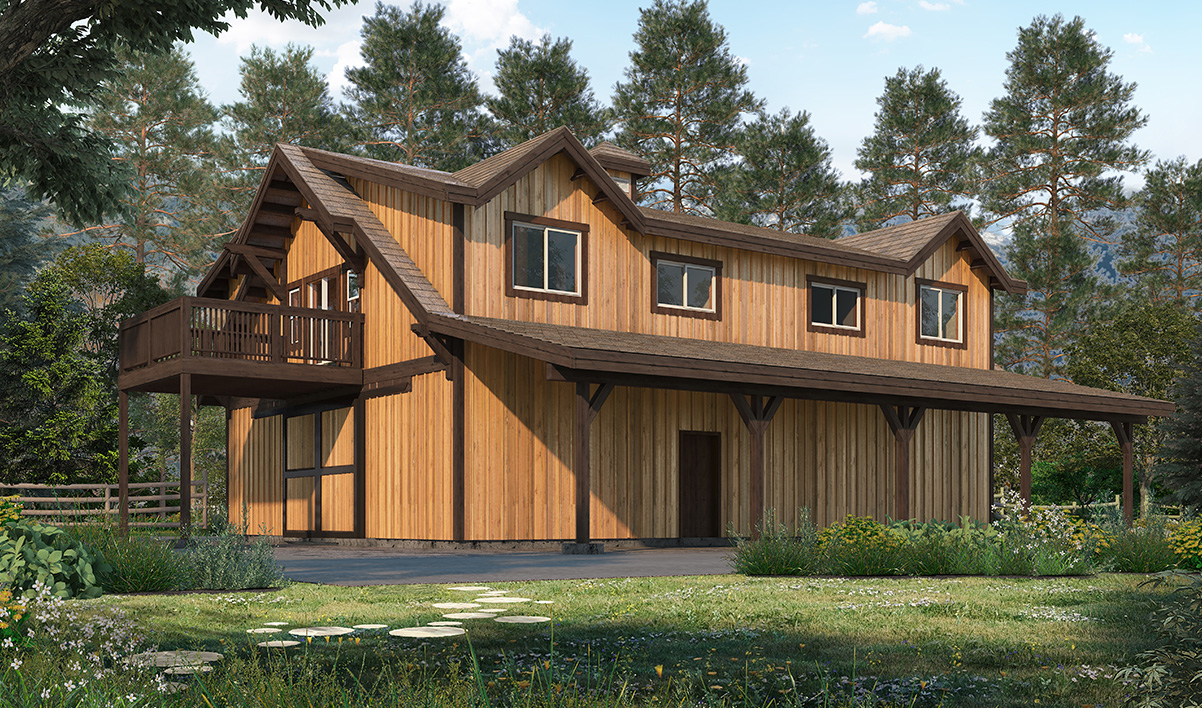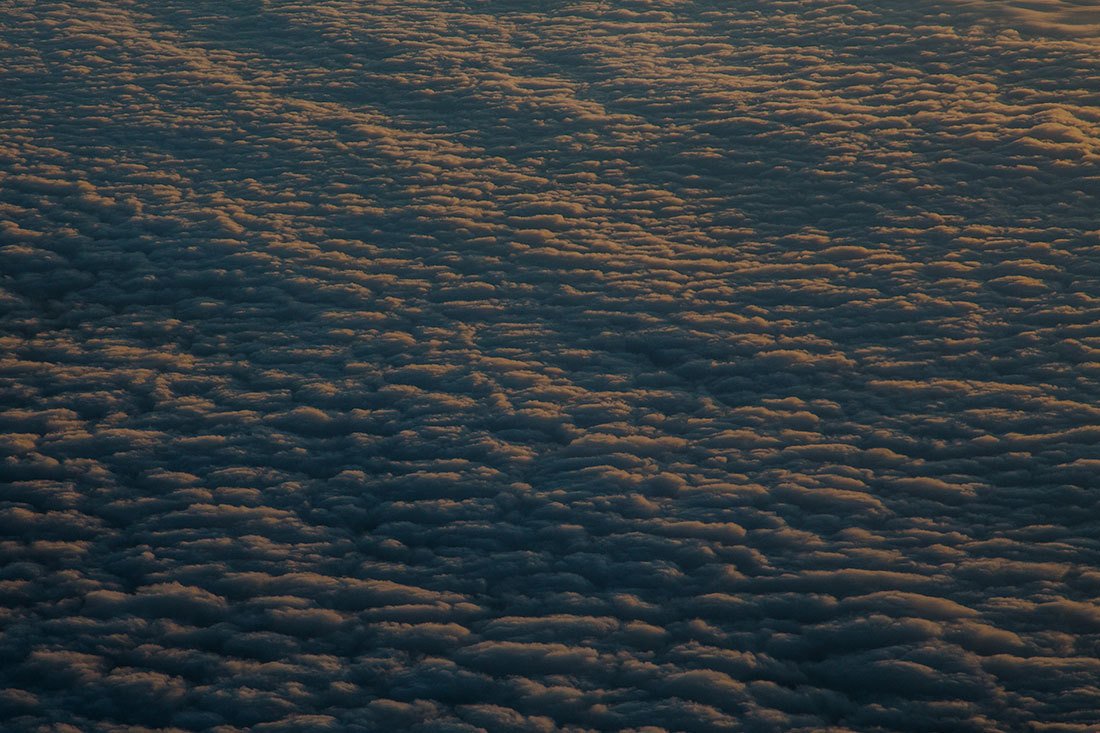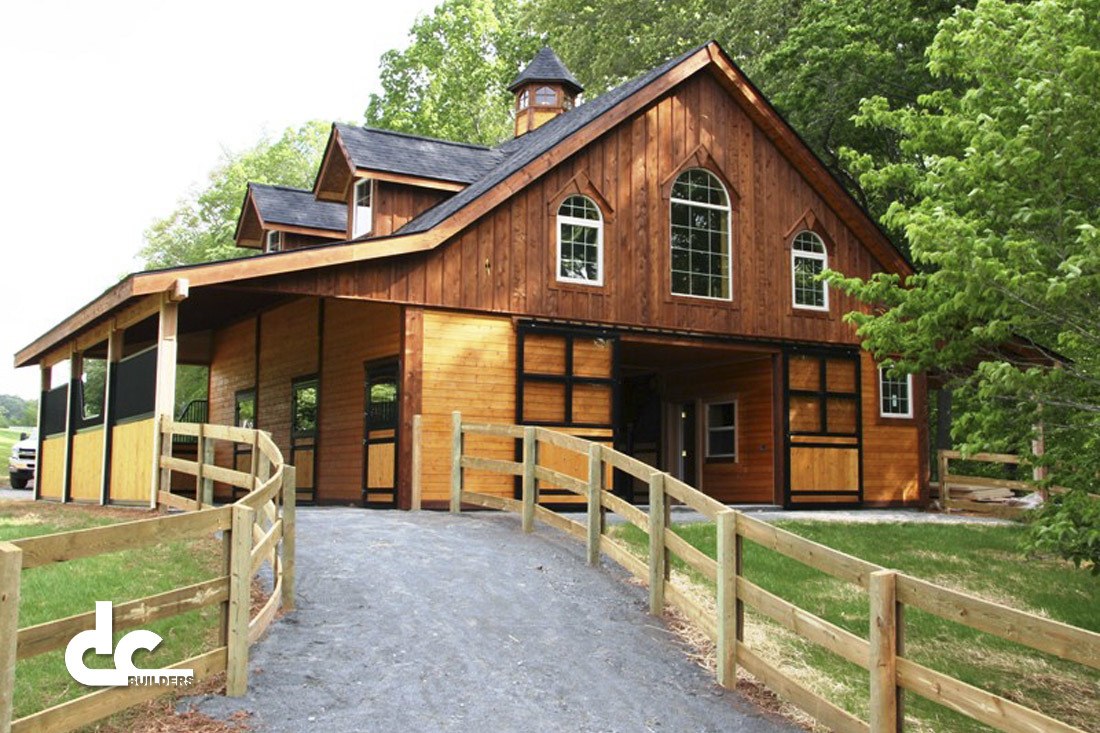 This horse barn features custom European stall fronts, two custom breezeway doors and a timeless look!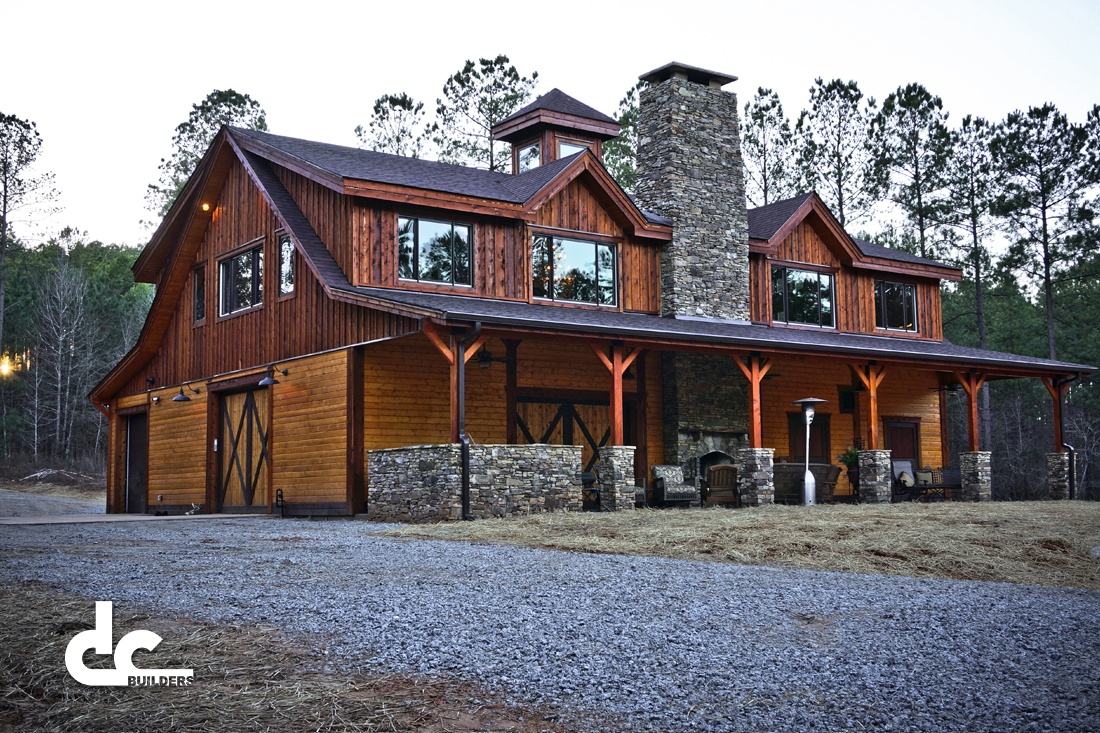 This Southern barn home boasts a stunning open concept kitchen and living space. You would never know horses live downstairs!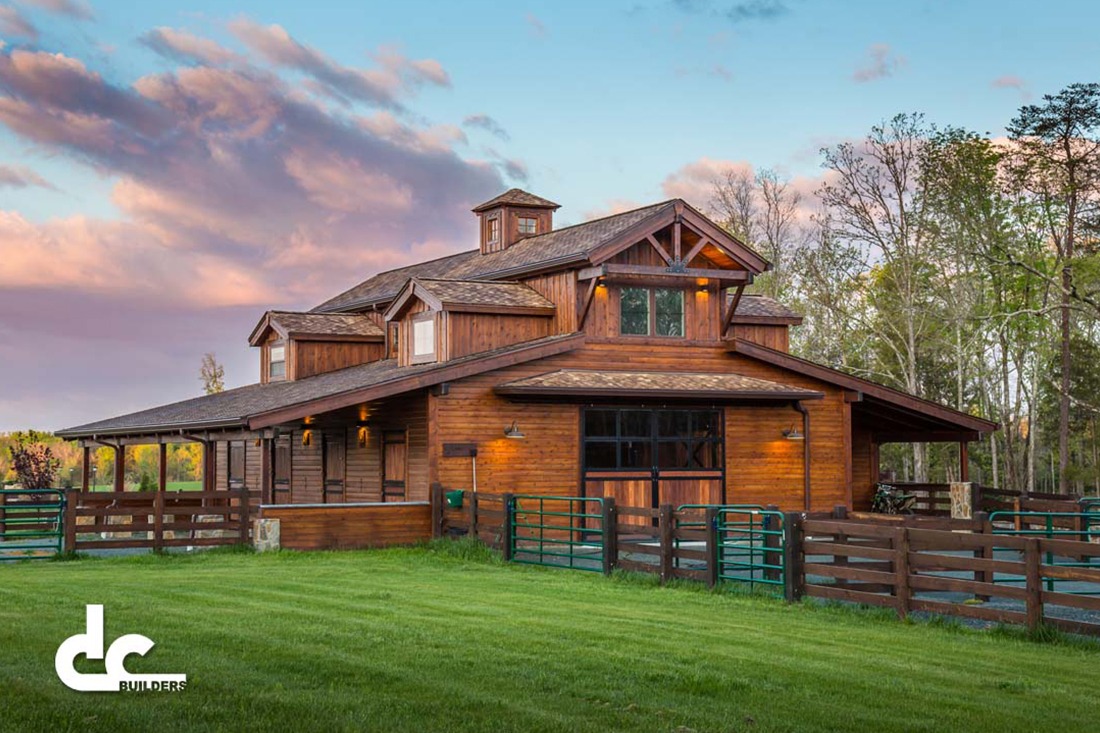 Burlington, North Carolina
The living space stays on the ground level, with a bedroom, living room, and kitchen directly across from the horse stalls in this barn home.
MORE INFORMATION 
THINGS TO CONSIDER
About Maine
Information
Maine is a rocky, cold, and often blustery state where the sea and the land meet to create beautiful rocky shores, great fishing, and incredibly cold winters. Maine is also the easternmost and northern most territory in the continental United States. Bordered by Canada and the Atlantic Ocean, Maine is a world in and of itself. Maine offers visitors and residents alike scenic views, rich culture, and an atmosphere that rivals the society from which the United States was born.
Maine has mild summers, harsh winters, and varying transitional periods. With temperatures topping out at about 80 during the summer and falling well below zero in the winter, Maine offers an interesting climate for builders and residents to work with. Terrain is also a big issue when it comes to building. Much of the coast is rocky and has little flat soil, much of the interior is heavily wooded and must be cleared for building, and most of the flat, usable land has been taken up with buildings that date to the conception of the state.