Often referred to as the "Goldilocks Climate,"

Virginia is a state that enjoys relatively mild summers and winters that are never too hot or too cold. While summertime can sometimes feel a bit "sticky" due to an abundance of moisture in the air, the day-to-day forecast is often pleasant—with winters seeing snow in the Western and Southwestern Mountain regions and moderate rainfall year-round. This makes Virginia a perfect place to build a heavy timber barn, whether it be a horse barn, wedding barn, barn home, or workshop. With its ideal climate and diverse landscapes, there are plenty of opportunities for property owners to create a beautiful barn that perfectly complements the surrounding region.

Whatever you're looking for in a barn, DC Builders can help you design the perfect structure for its intended purpose. We've crafted barns of all styles and uses for clients in Virginia and nationwide, and offer the expertise and skill required to create a structure that fits your location, budget, and needs. No matter where you're located in the U.S., our team offers custom design plans, framing and installation services, and timber frame and post and beam solutions for your project. While our general contracting services are only available for clients in California, Oregon, and Washington, we have vetted builders we work with across the country that can serve you and your family. Explore DC Structures' Line of Barn and Barn Home Kits
If you're ready to get started on your project, check out our sister company DC Structures' line of prefabricated barn and barn home kits. With plenty of customization options and upgrades, you can tailor your barn kit to meet your needs and achieve your desired style. DC Structures will ship complete design and materials packages to your job site that are ready for construction by an approved general contractor, making it easy for you to finish your project on your preferred timeline. We also offer framing and installation services that allow you to jumpstart your project in far less time than any conventional build, as our project managers and framing crews are experts in assembling our unique heavy timber structures and are known for completing the job in record time without sacrificing quality.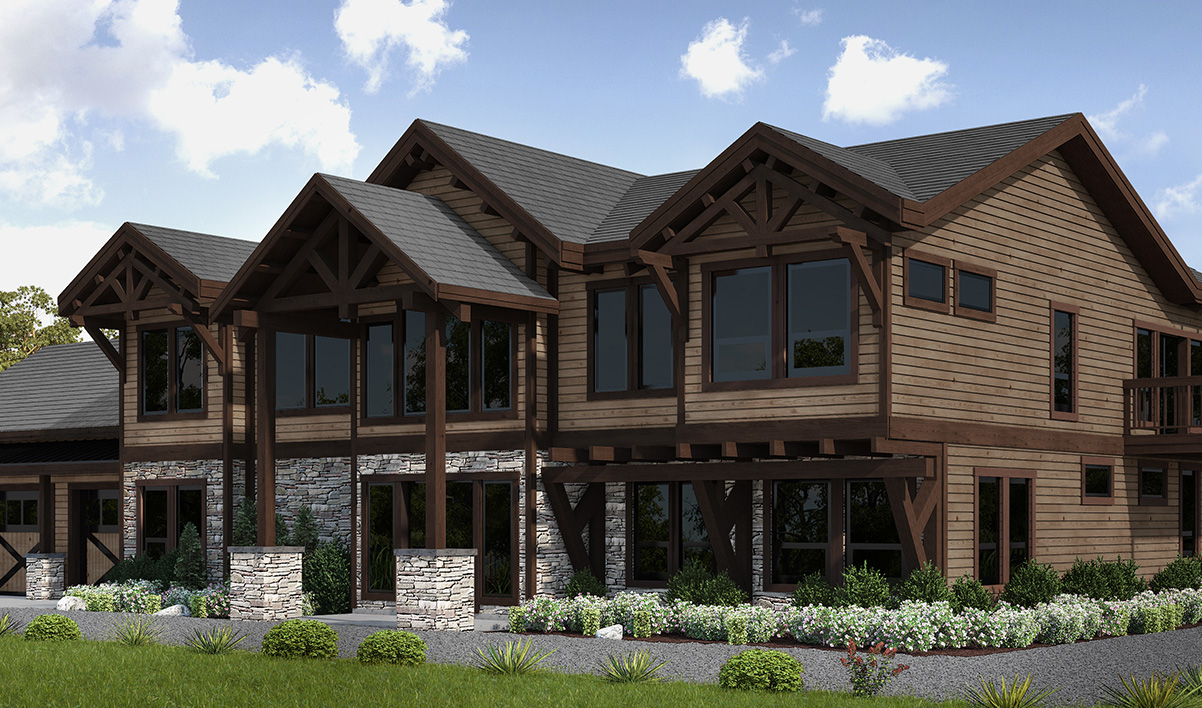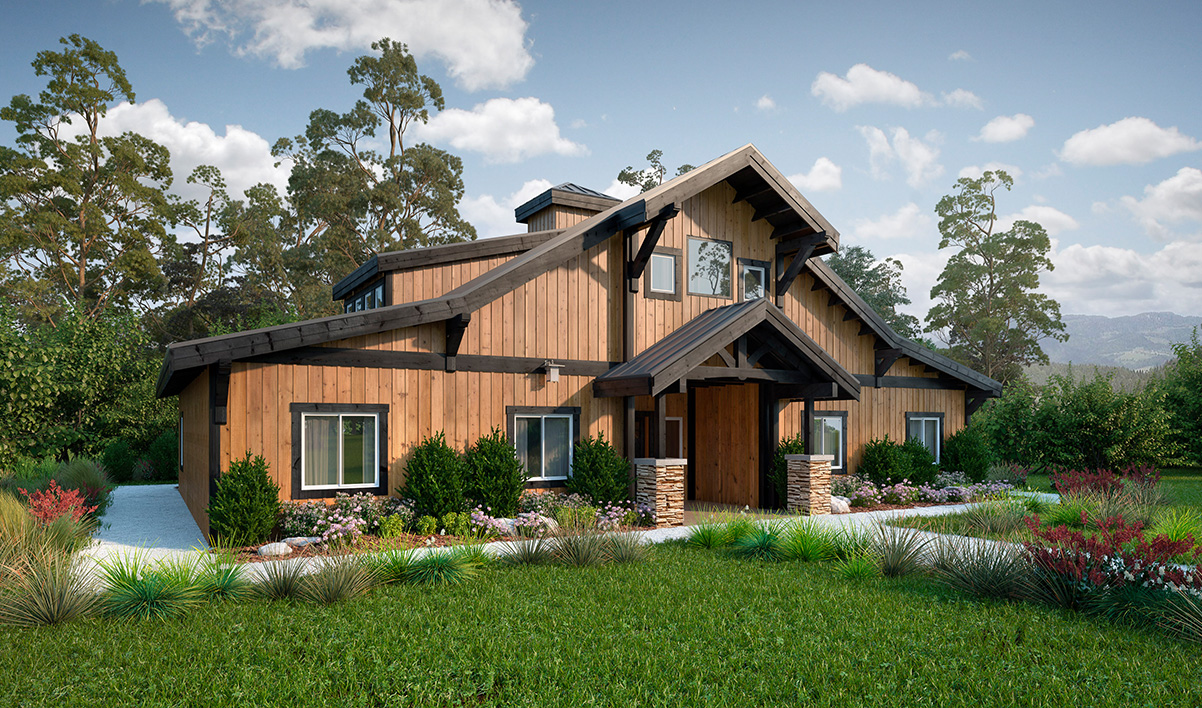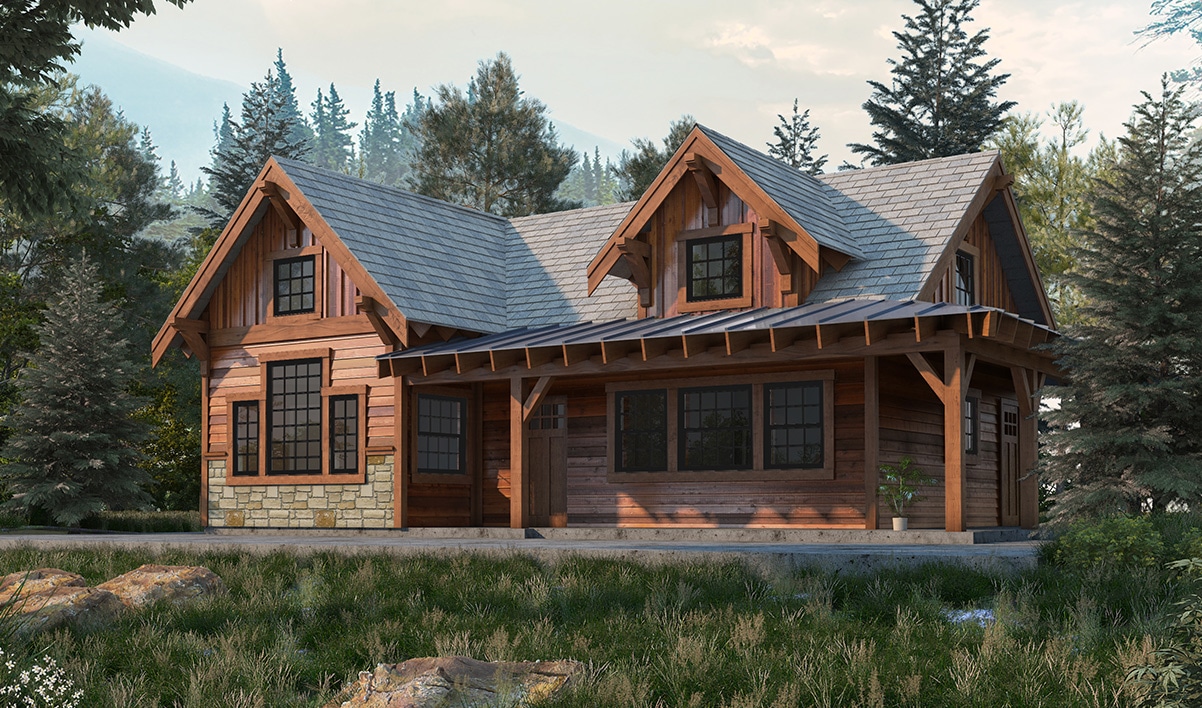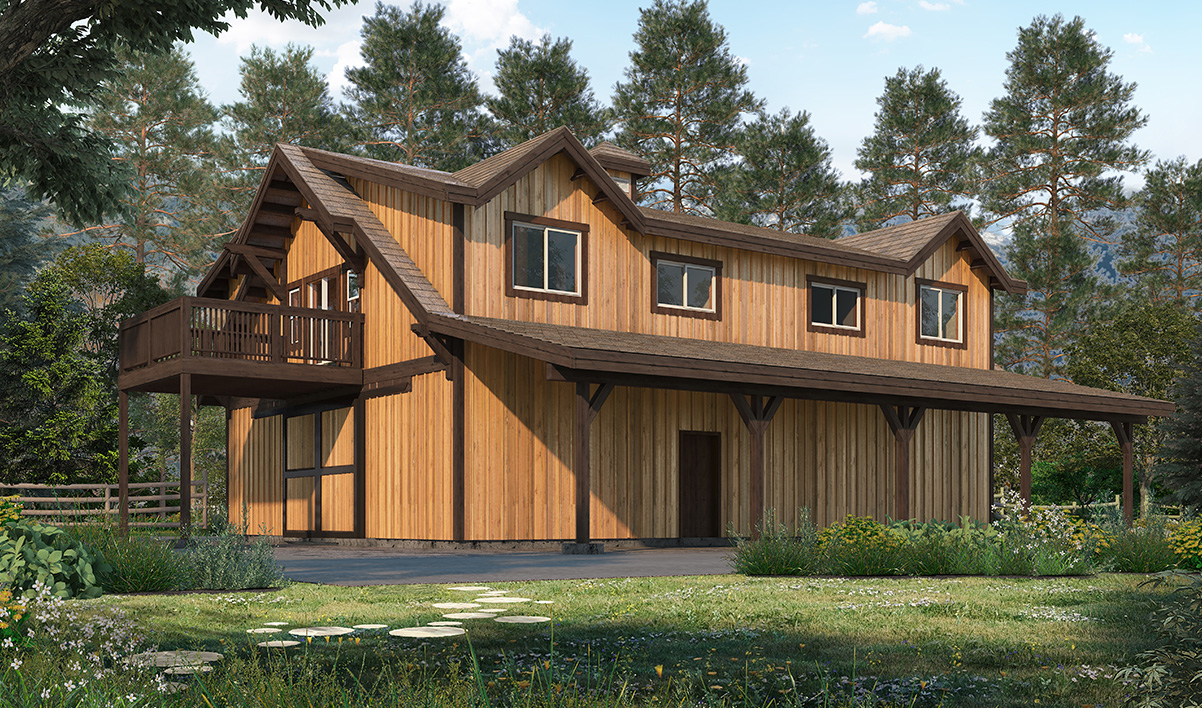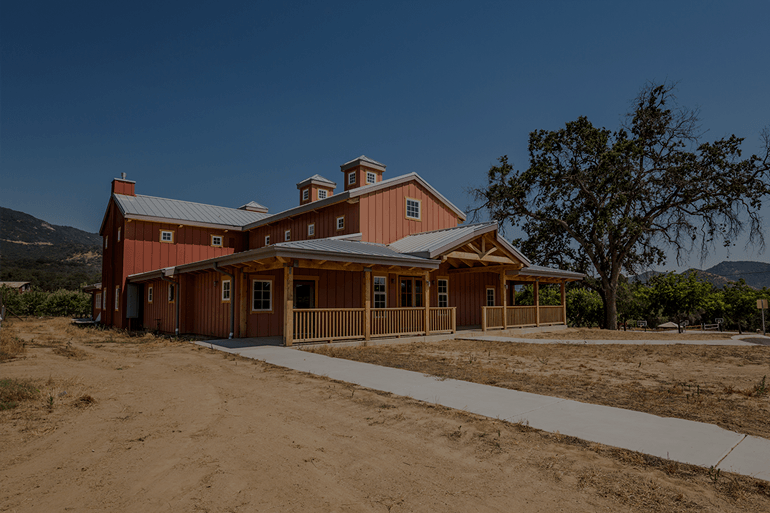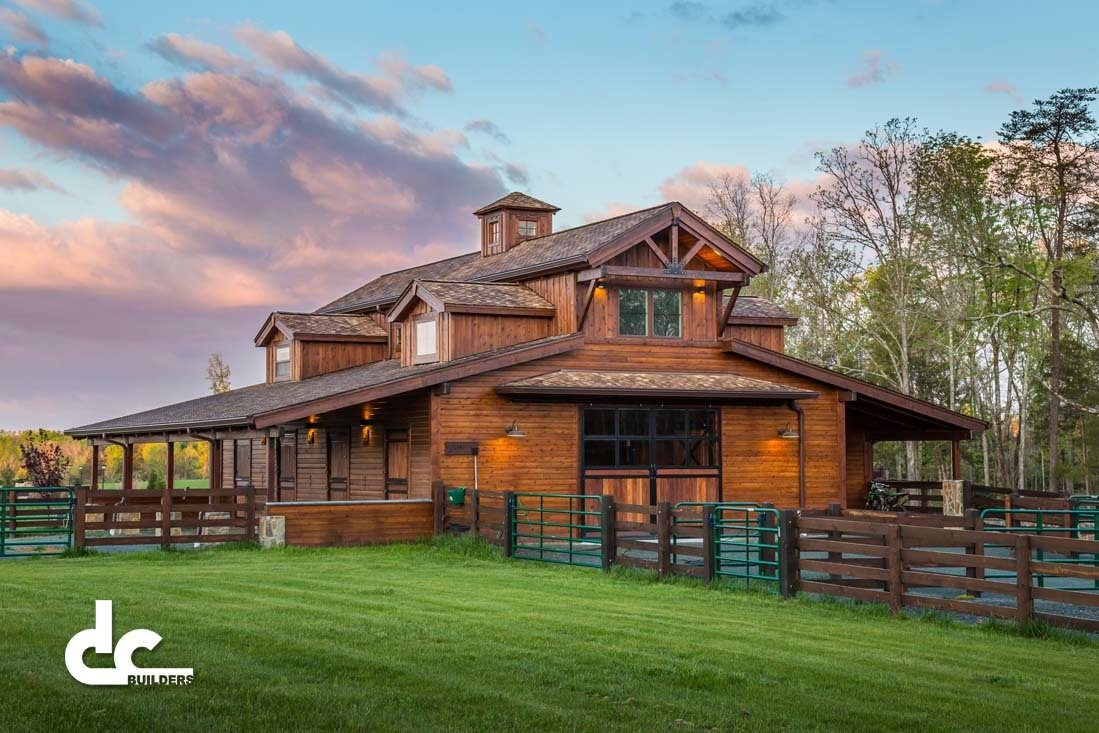 Burlington, North Carolina
This barn with living quarters holds four horse stalls and a tack room. Unlike most apartment barns, the living space is on the ground level.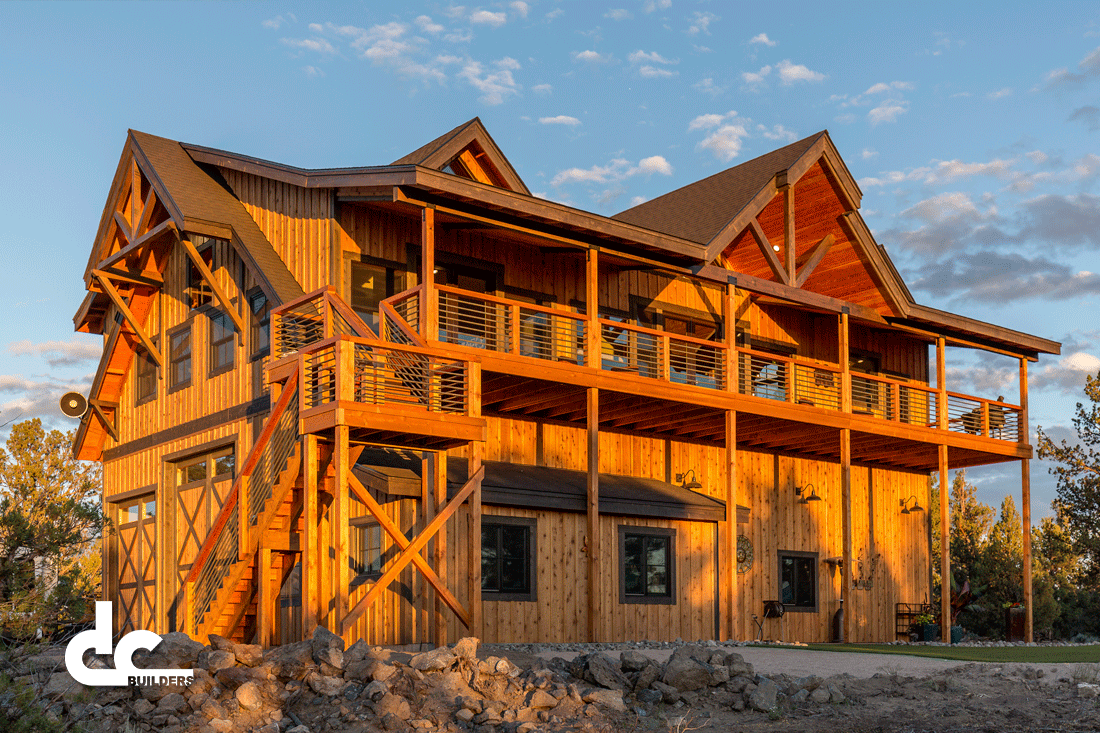 This gorgeous apartment barn has an elevated bottom level for RV storage and an open concept living area on the second floor.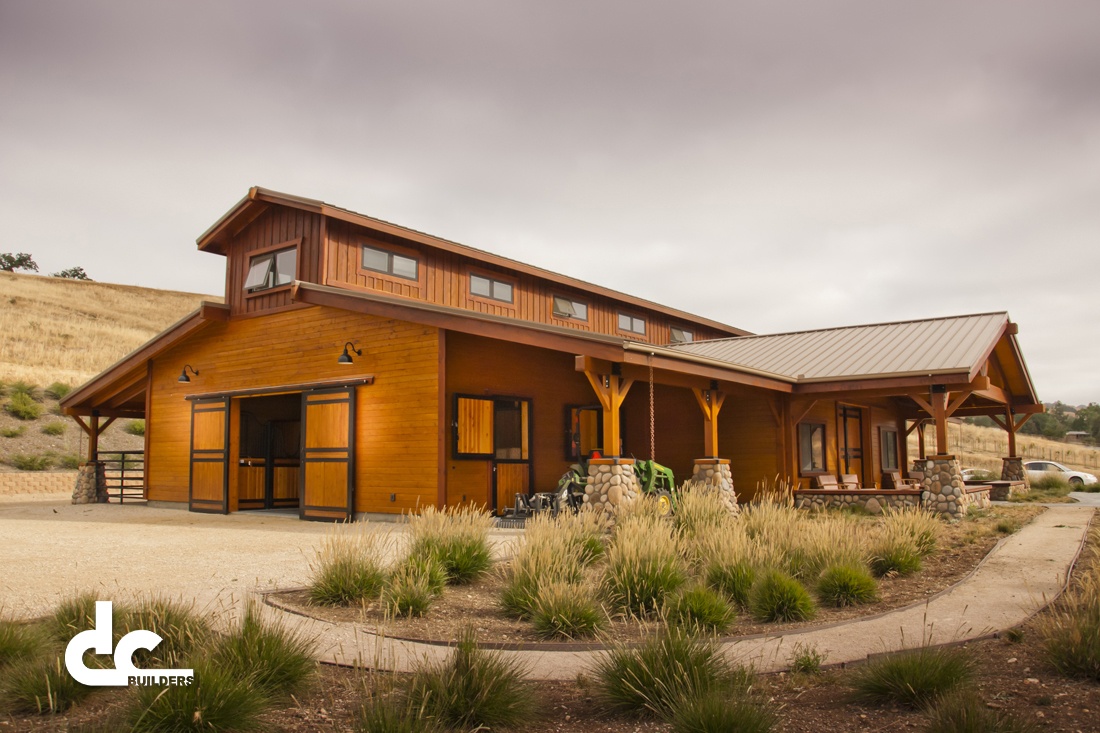 The Santa Ynez horse barn is one of our finest projects yet, with seven covered horse stalls and custom patio.
MORE INFORMATION 
THINGS TO CONSIDER
Barn Construction In Virginia
Information
With summers in Virginia being as humid as they are, it's important to have a barn that protects against the elements, however mild they may be at times. It must be built to allow ventilation for you and your animals to breathe while at the same time blocking out moisture. It must also be well insulated and equipped to handle any extreme weather conditions that may arise.
At DC Builders, we have experience designing and building barns for all 50 states. This includes states that are just as humid as Virginia. We will work with you to meet all your technical needs and add all the features you want to your design plans. We also know that in historic areas such as Virginia, looks can be just as important as function. We are able to customize each barn to blend in with existing buildings and the surrounding landscape. No matter what you need your barn for, we can tailor something to your complete satisfaction.