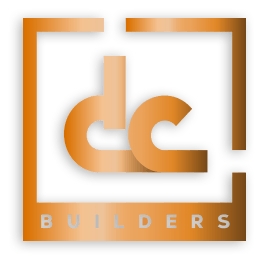 WELCOME TO DC BUILDERS.
You've been dreaming of a beautiful wood structure that you can call your own. DC Builders has a design/build solution that can make that dream a reality.
DC Builders' experienced crews work nationwide building one-of-a-kind custom barn homes, apartment barns, horse barns, timber frame homes, commercial buildings and more. Whether you're looking to build a rustic barn home, design plans for a winery or wedding venue, or order a simple horse barn, DC Builders will craft a custom solution that fits your unique lifestyle.
WE BUILD

 NATIONWIDE
From Oregon to California to North Carolina, DC Builders uses state-of-the-art design and communication software to work with clients anywhere in the country. Our skilled project managers and expert heavy timber framers can brave any climate to complete your dream project.

BARN HOMES
Barn homes, residences built into the structural frame of a beautiful barn framed with rustic heavy timbers, are an increasingly popular option for custom-built homes. With a one-of-a-kind floor plan for each client, our unique post & beam barn homes are built to stand for generations to come.
Explore Barn Homes

CUSTOM HOMES
Designing a custom home from DC Builders is about much more than picking out cabinets and countertops. We'll work closely with you to design a home from the ground up that meets your unique needs. With our expert team of timber framers in tow, we use the finest Pacific Northwest lumber to build each special DC home.
Explore Custom Homes

APARTMENT BARNS
An apartment barn combines the conveniences of a modern custom home with the rustic charm and utility of a post and beam horse barn or workshop.
Explore Apartment Barns

WORKSHOPS & GARAGES
A custom workshop or garage from DC Builders provides a tasteful home for cars, boats, RVs, hobbies, and businesses. Our  in-house design team can create a unique plan that matches your existing buildings and adds value to your property.
Explore Workshops & Garages

HORSE BARNS
For over a decade, DC Builders has traveled the United States and Canada building some of the world's finest horse barns and equestrian facilities. Whether you're looking for four stalls or forty, a simple shed row barn or a massive riding arena, DC Builders can provide the unique design that's right for you.
Explore Horse Barns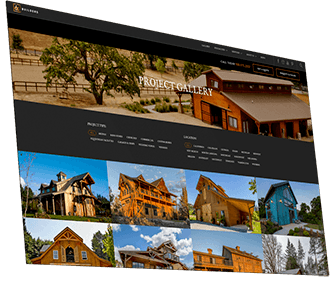 SEE OUR WORK
We've designed and built hundreds of structures around the country. Check out our project gallery to see our greatest and most recent custom buildings.