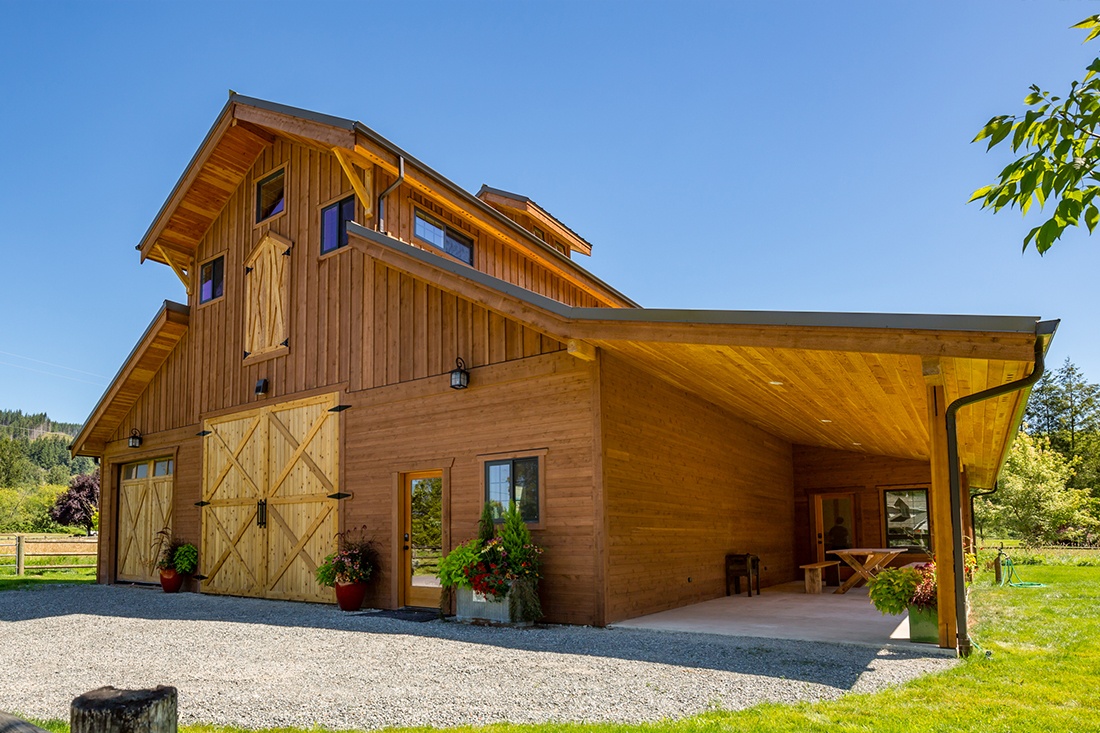 Monitor Barns
A monitor barn, also called a raised center aisle or 'RCA' barn, is a traditional barn design that features a raised center section. This barn style offers a much higher roof line than a gable-style barn, improving natural light and ventilation or allowing for the creation of a large loft or even finished living quarters. The outer wings of the barn lend themselves naturally to horse stalls, with dimensions determined by the individual client.

The upper floor, if built, can be used to store hay that is easily fed down into the stalls through the loft. This structure can even incorporate a third floor if the client desires. You can explore different types of monitor barns built by DC Builders in our project gallery.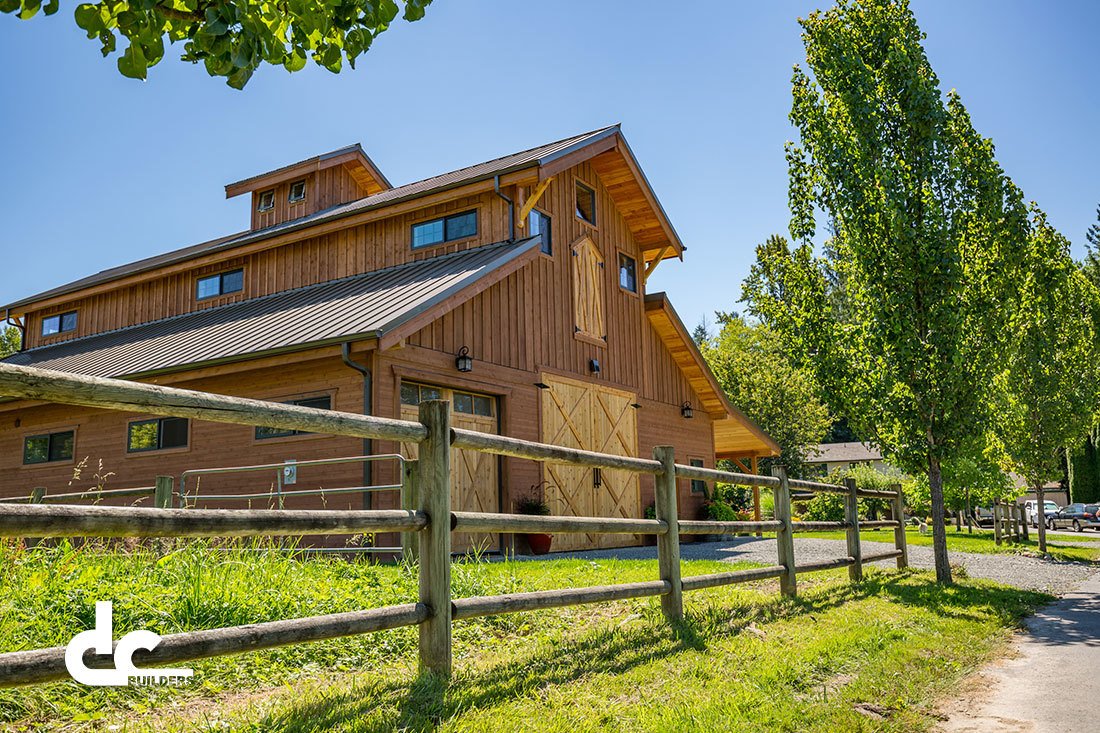 When designing a structure for a property this beautiful, it was important that the look and feel of the custom barn matched the beauty of its setting. This barn nails it.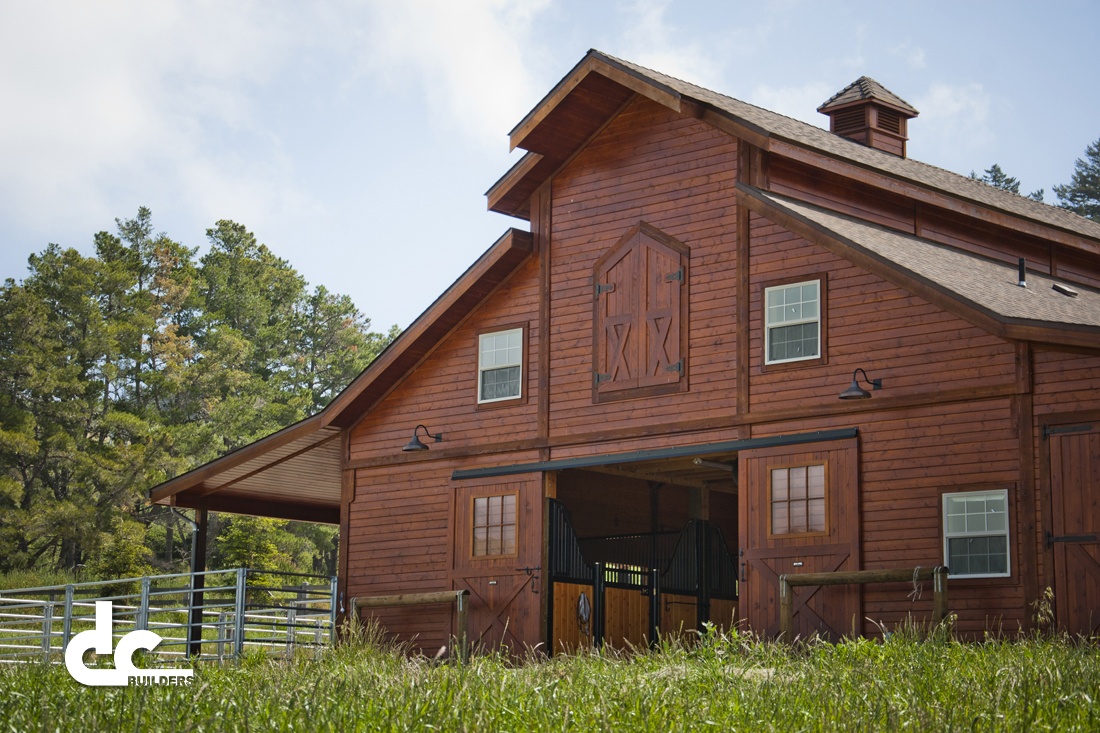 If you need a space conscious design, a loft area is a great way to make the most of what you have. These barn owners used their loft for a one-of-a-kind hobby space.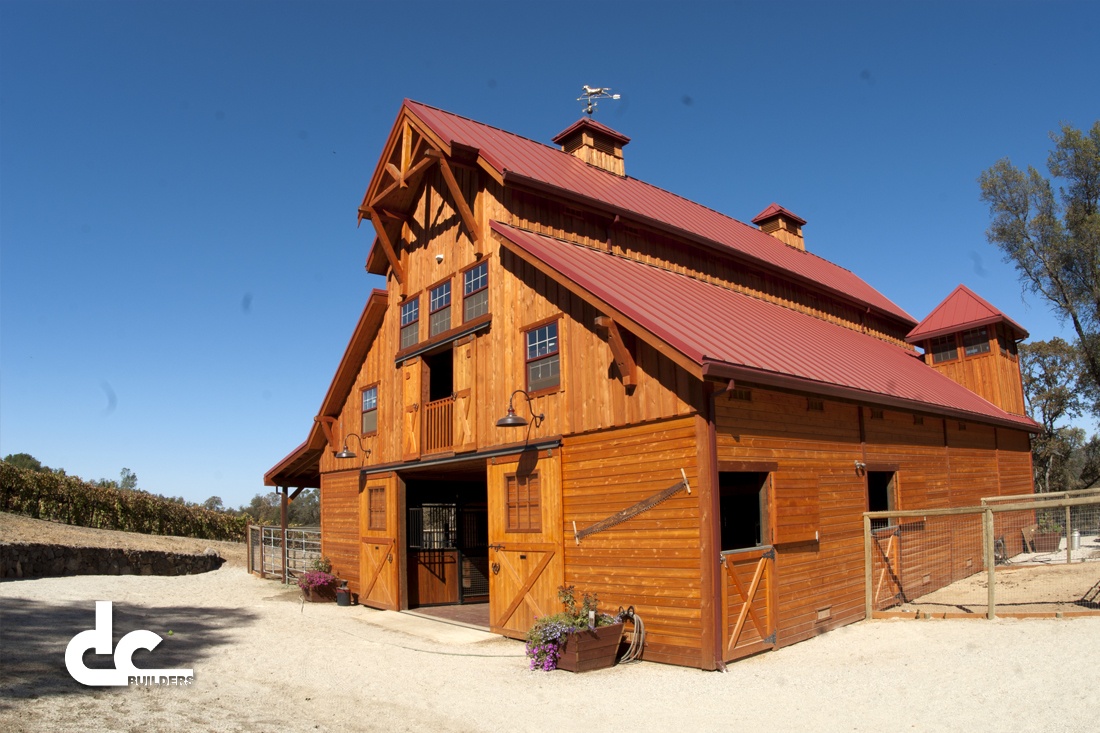 Large monitor style hay barns like this one not only provide plenty of room to work and care for your horses, but also offer that classic hay barn look everyone loves.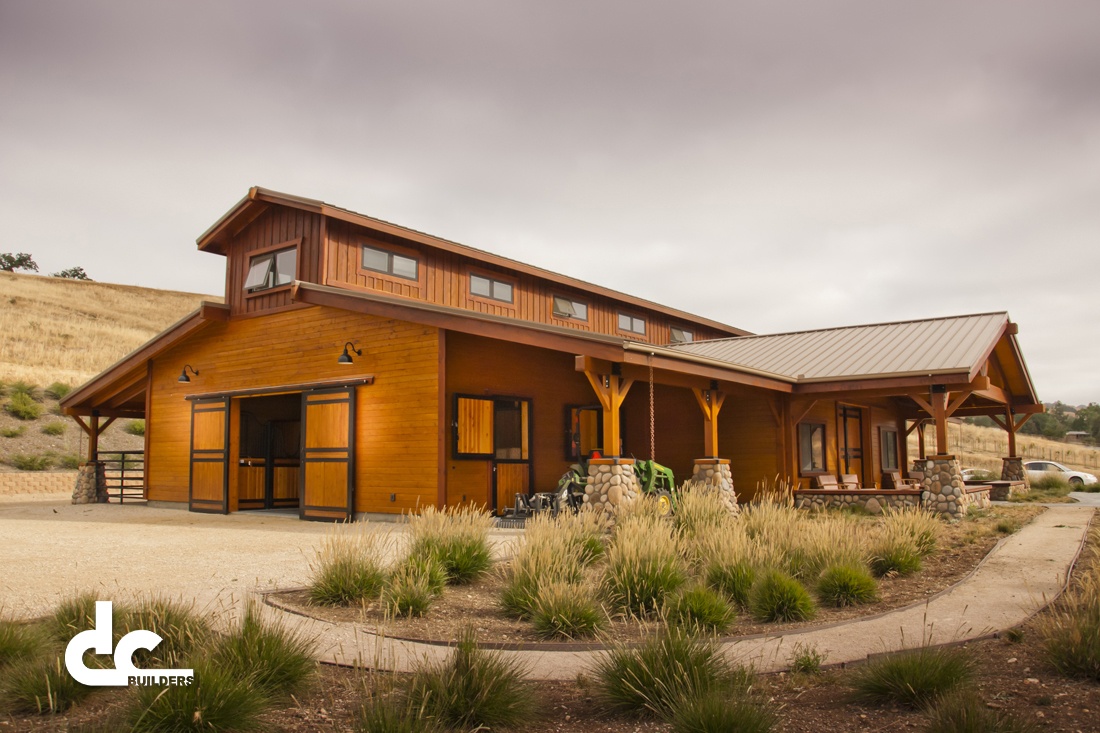 Completely stocked with upgrades and amenities like a covered patio and caretaker's apartment, this building is everything you want in a custom monitor-style barn.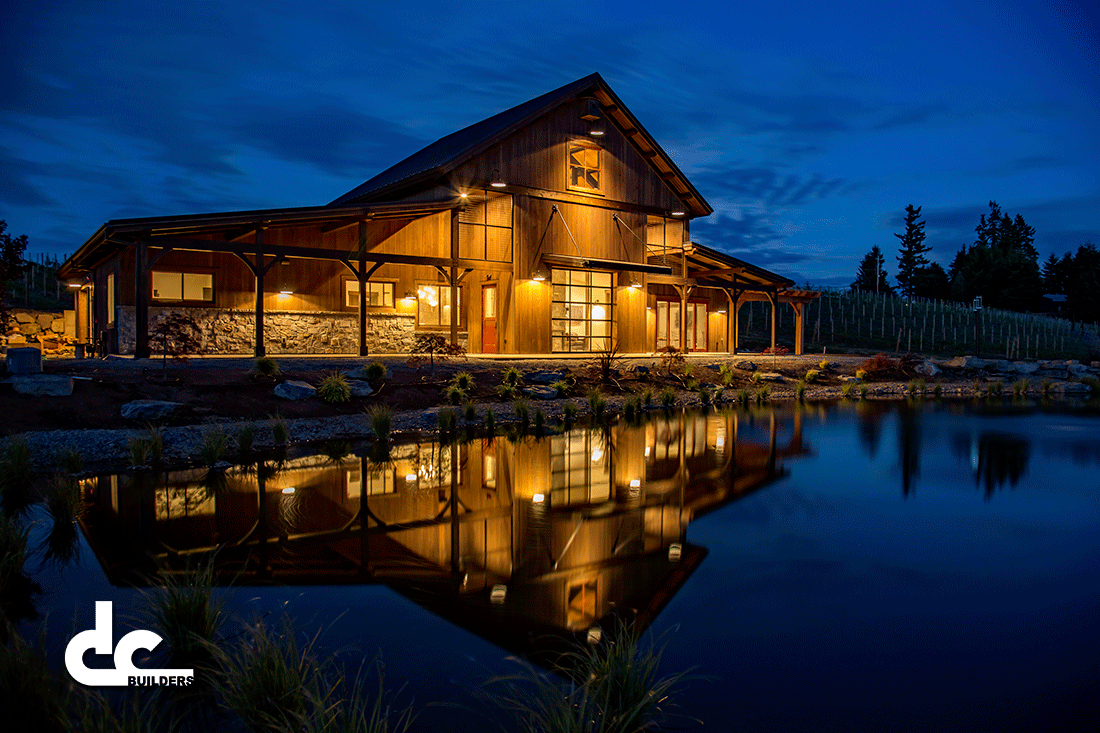 The Barrel House at Peter's Mountain was an incredible project to work on. We used a monitor-style barn design to create a stunning barn and event space.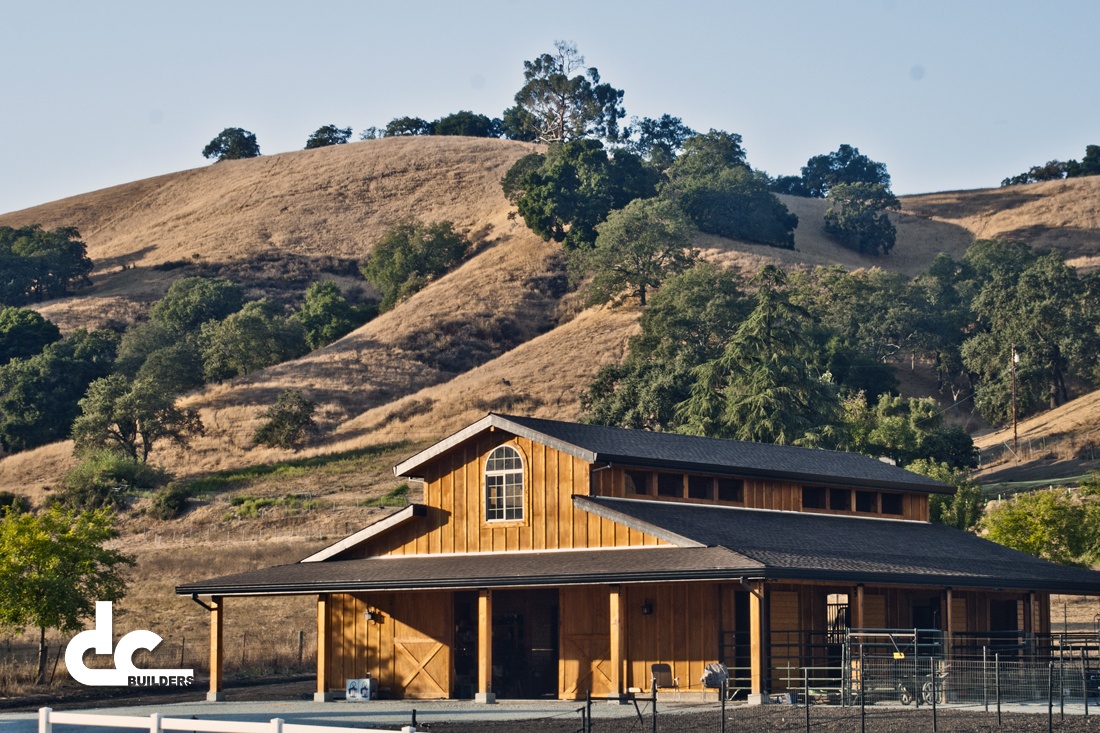 This working monitor-style barn features four custom Classic Equine stall fronts, four all-wood custom dutch doors, and all the space you need to get the job done.
CUSTOM MONITER BARN
FEATURED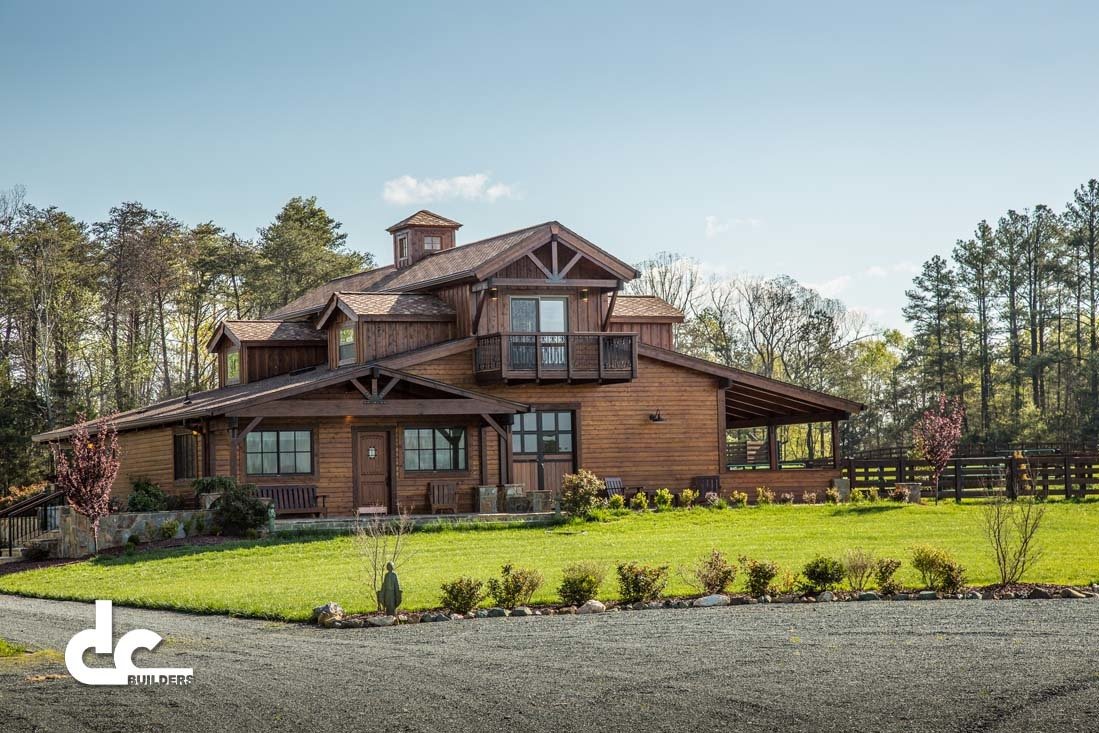 Burlington, North Carolina
MONITOR BARN
One of the more unique project we've worked on, this monitor style barn in Burlington, North Carolina has special design features that set it apart from most barn homes. With living quarters located both upstairs and downstairs, you truly get to live with your horses, and can even look out at them through a window in the kitchen.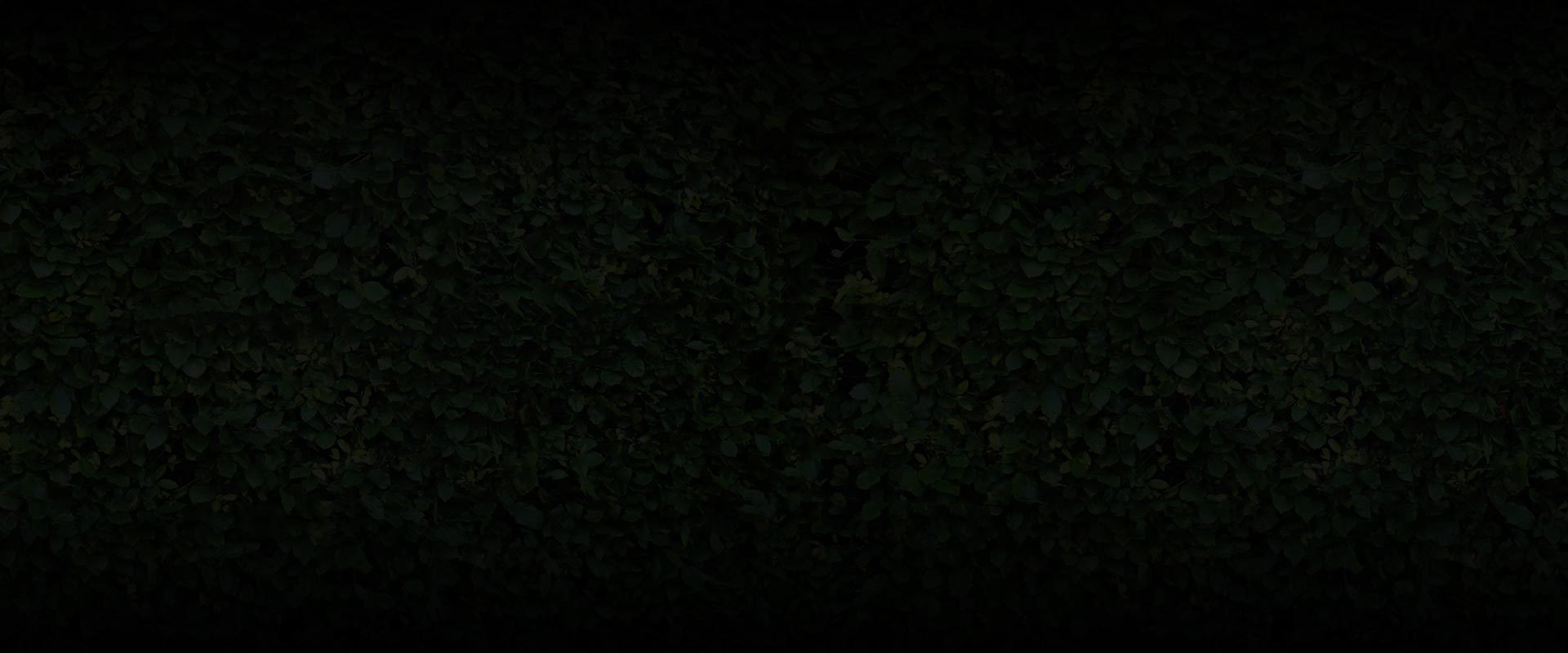 WANT A BARN TO CALL YOUR OWN?
Our design team can turn your vision into pre-engineered plans.