Having our headquarters located in the Pacific Northwest means we're always blessed with natural beauty from our surrounding agriculture. Perhaps our most popular relationships encompass those in the business of making vices. After all, white wines from Washington and reds from Oregon are virtually unparalleled elsewhere in the U.S.
From production to tasting rooms, we have designed and built some of the finest post-and-beam structures for some of the pickiest sommeliers, down to the stoutest of wine makers.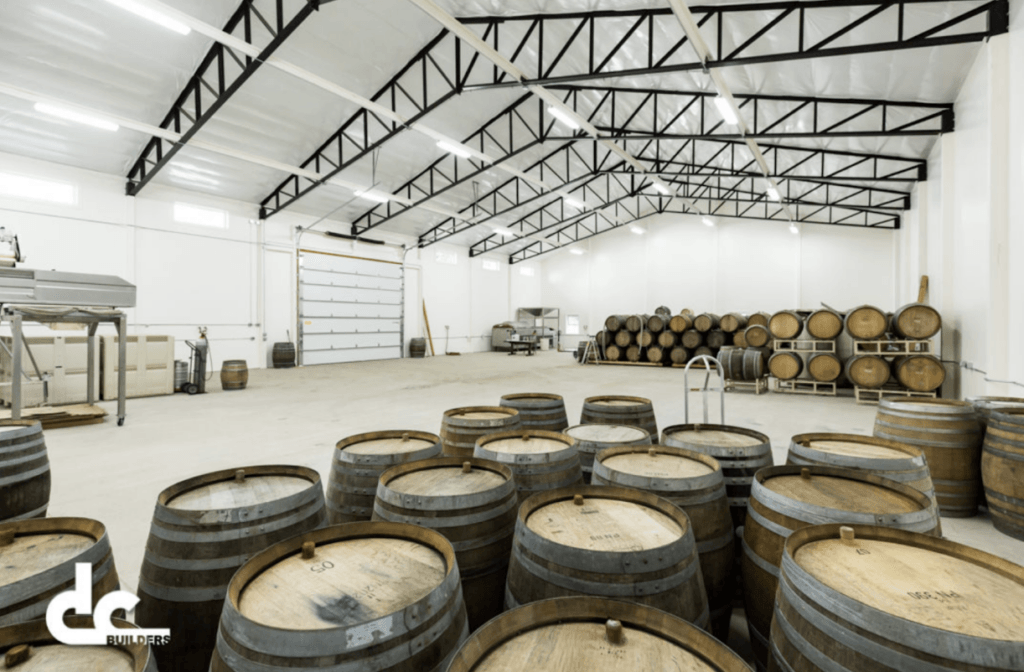 Evesham Wood Vineyards in Salem, Oregon needed a place for both productive ventures and pleasures. Occupying the property is a Voyager 84' workshop and garage kit, provided by our partner company DC Structures. As you can see, the folks at Evesham have taken stock of their wine facility's structural reliability to protect and age their product.
Sharing the property is a custom designed tasting room, where people gather to sample wine in a 5,040 sq. ft. structure made of Pacific Northwest Douglas fir. A commercial building for a winery requires specifications you won't see in any other agricultural industry.
Vineyards across the Northwest have trusted us to ensure aesthetic appeal while maintaining proper structural compliance with local and state regulations. A glass of wine at the end of a long day doesn't need an excuse, and neither do your business needs. If you're looking into expanding production, look no further than DC Builders. Get a free quote today!