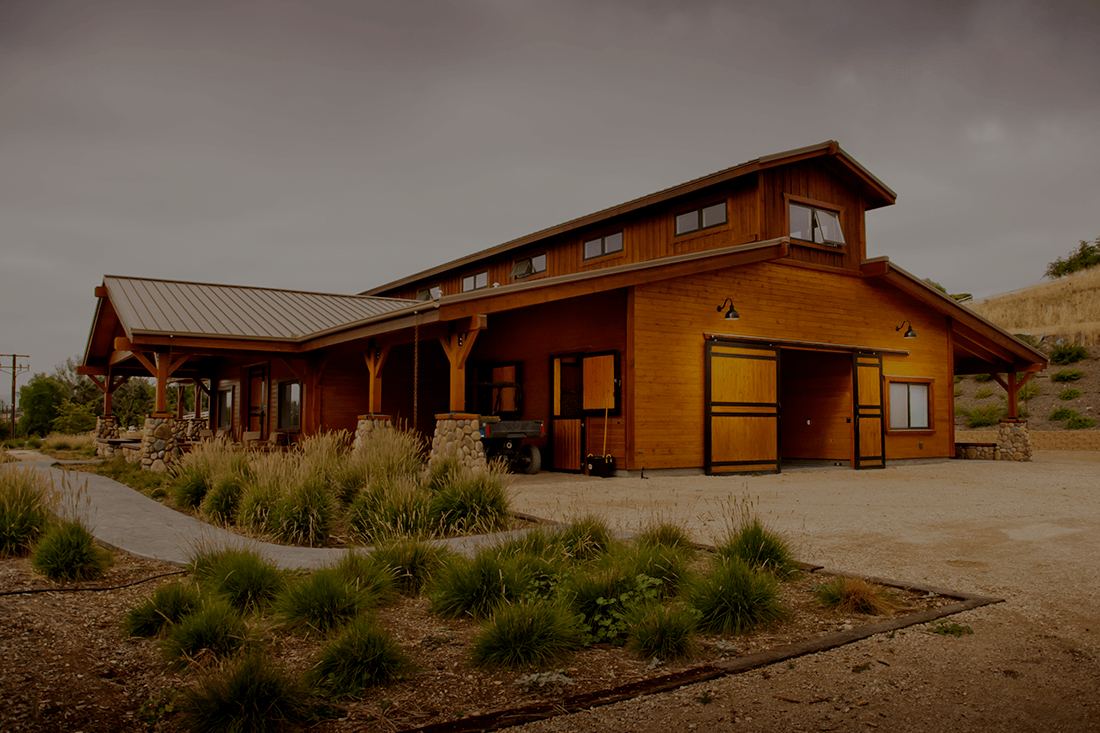 California Custom Home Builders

As a custom home builder in California,

DC Builders offers all the tools necessary to make your building experience as enjoyable as possible. With our in-house design and project management teams, your building process will feel effortless. From the design stage to the finish carpentry, DC Builders can assist you with all your custom home building needs in California. Our passion for custom home building sets us apart from the competition.
We thrive on the challenges that surround custom home building — working with each of our clients to establish what they want out of a personalized luxury home. Customizing your home is an exciting and challenging time, and DC Builders is here to assist you every step of the way. We offer the highest quality workmanship and custom designs that can't be found with any other custom home builder. When it comes to your dreams and your home, we know how important each and every detail is. Explore DC Structures' Line of Post and Beam & Timber Frame Home Kits
To get started on your project, visit our sister company DC Structures to browse their line of pre-engineered building packages. DC Structures ships complete design and materials packages all over the nation for construction by an approved general contractor, making it easy for you to jumpstart your project in no time. If you're looking for something more personalized to your taste, DC Builders will work closely with you to create custom design plans for your unique project. Our experienced project managers and framing crews can also mobilize to complete your heavy timber framing, conventional framing, siding installation, and more for your project, no matter where you live in the U.S.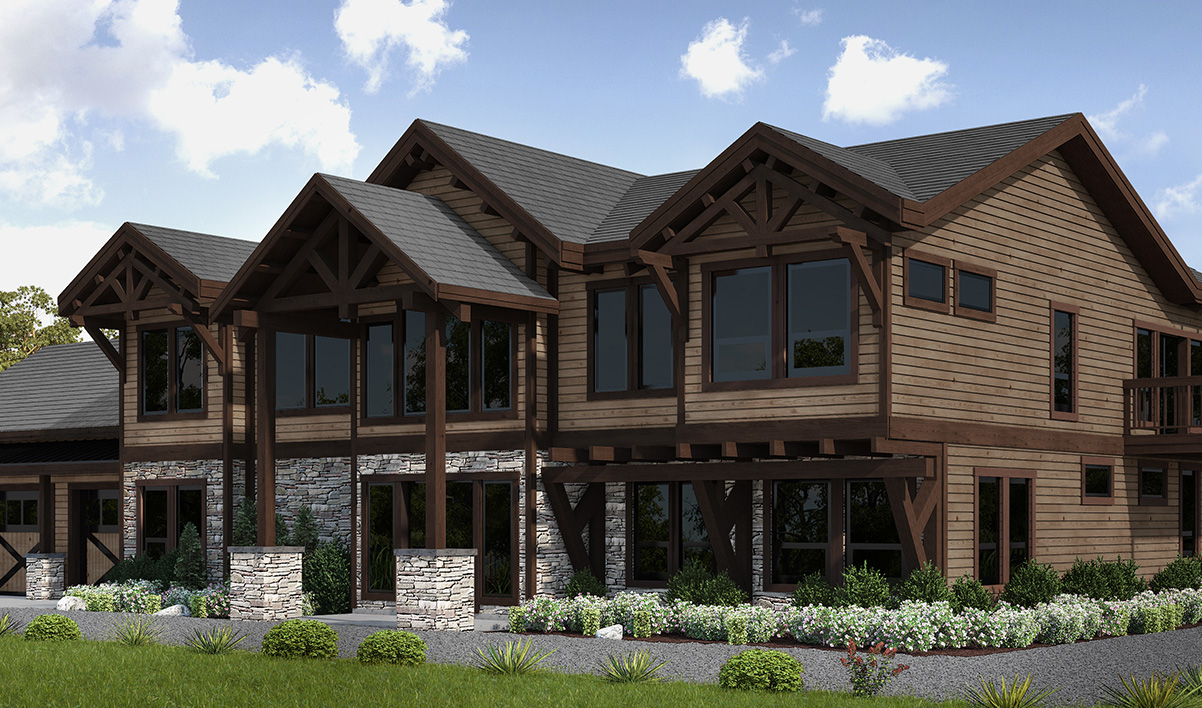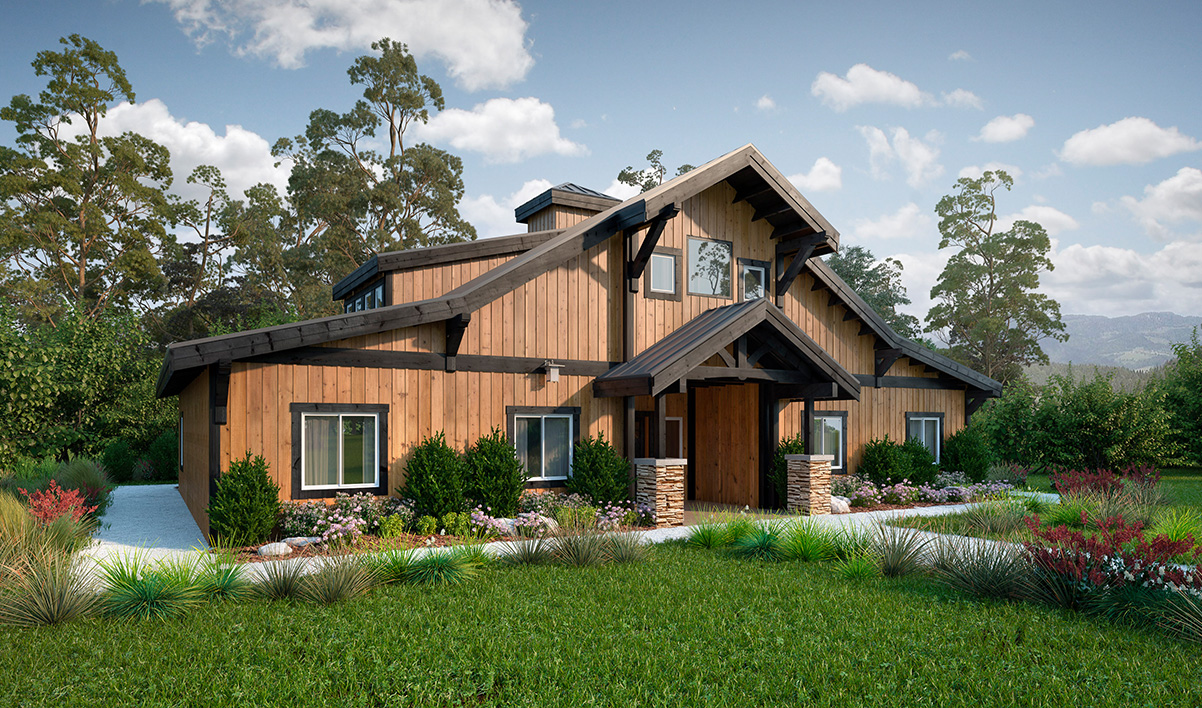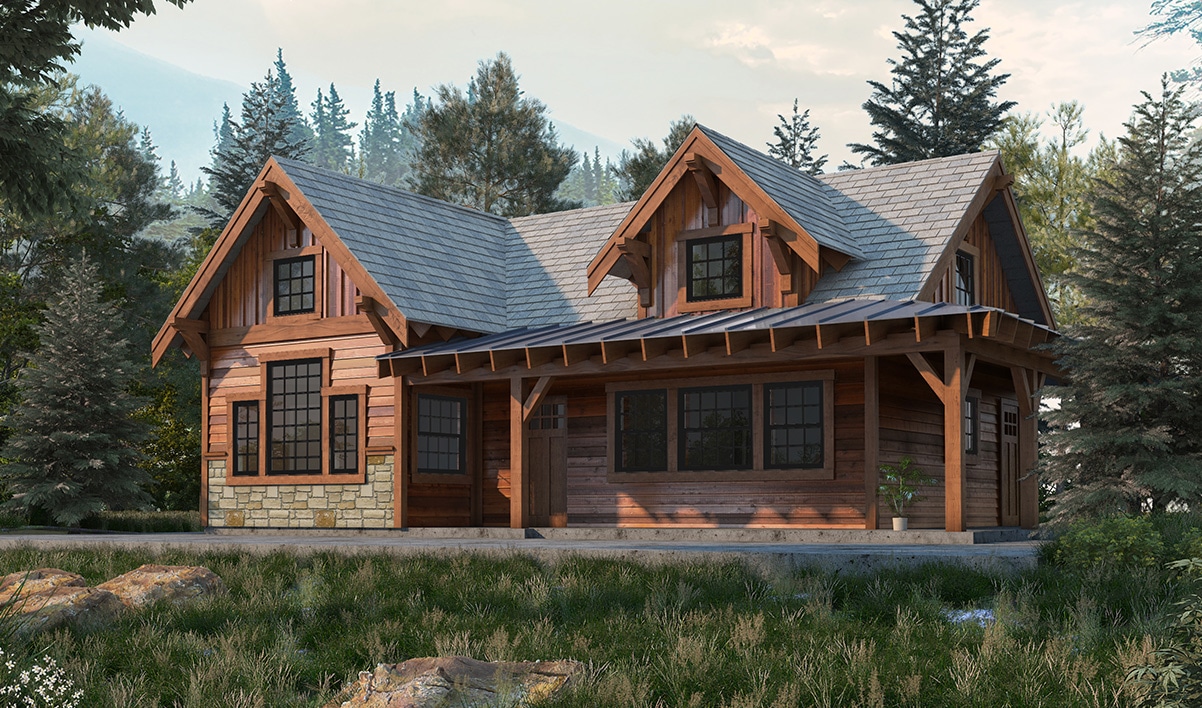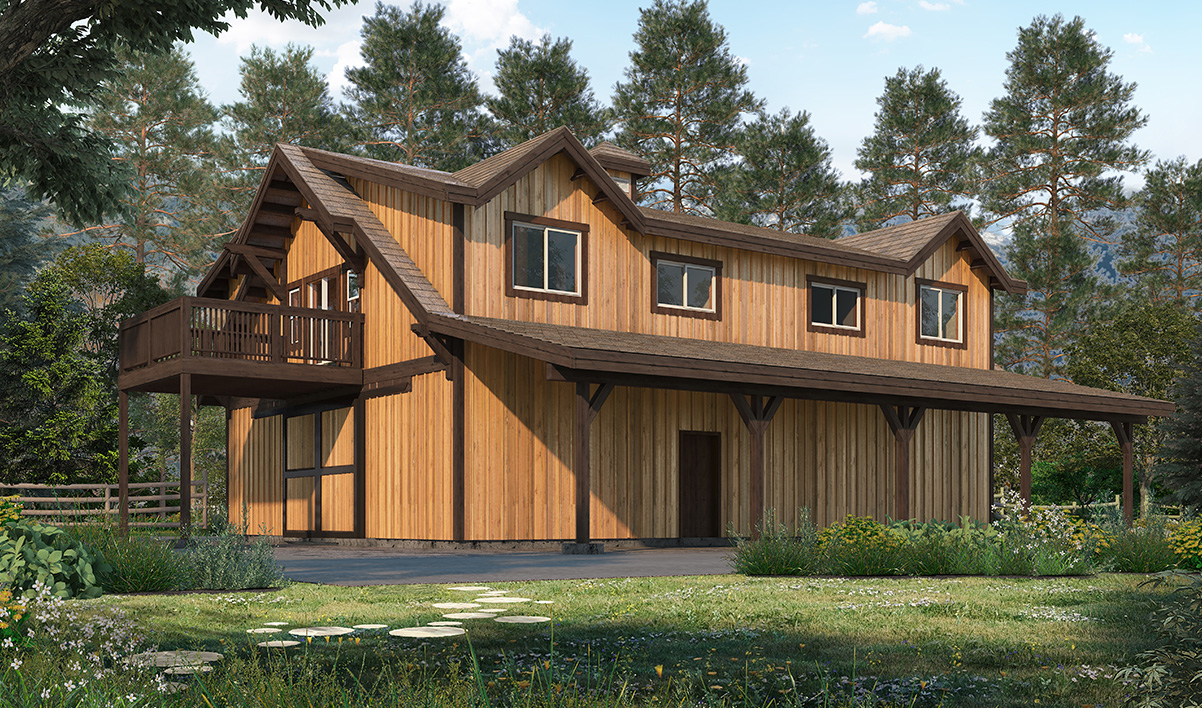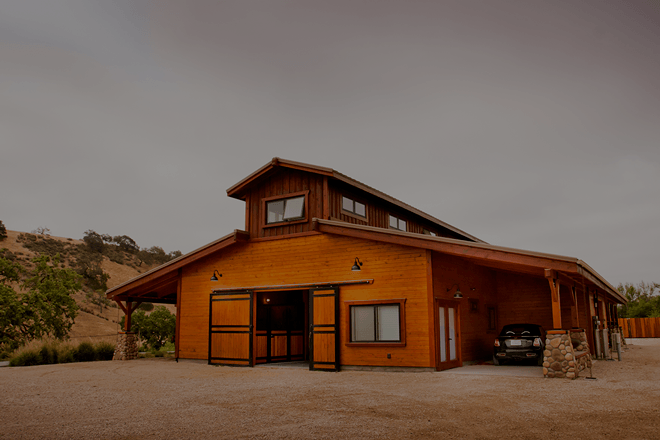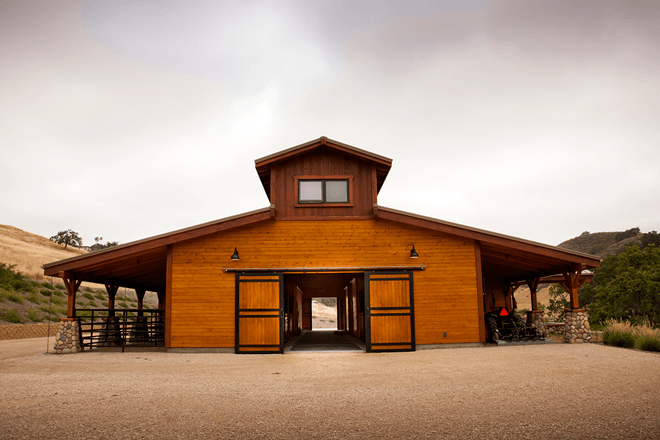 This magnificent custom monitor barn in Santa Ynez, California is one of our finest projects.
This horse barn features seven horse stalls with covered turnouts, a powder room and laundry, tack room, grooming stall, and an office. The barn even includes a one bedroom caretaker's apartment with kitchen, private bathroom, and covered patio. The front of the barn is framed by a massive timber framed porch with a stamped concrete patio, a perfect place to relax and enjoy the property with friends and family.
Dozens of custom finishes make this barn unique, from the black powder coated connection hardware, the horse-friendly rubber pavers in the center aisle, or the beautiful Douglas Fir wall coverings throughout the barn. The clerestory and gable ends are sided with cedar boards and battens.
MORE INFORMATION 
THINGS TO CONSIDER
About DC Builders
Information
Starting with the proper site selection and preparation of the foundation, we select only the highest quality lumber to begin the timber frame or post and beam construction. We work with our in-house design team and engineering partners to make sure the structure is built to exact specifications. Everything from the plumbing and electrical connections to the final finishes inside your structure are carefully considered, and all of our work is backed by a guarantee of your satisfaction.
DC Builders has crafted barns in nearly every state for hundreds of clients nationwide. Our knowledgeable teams of designers and project managers have seen it all. We know what works best and will work with you to come up with the ideal design for your barn. We offer services unparalleled by any other design and construction firm, with a simple, seamless, turnkey process starting from the design to the finishing touches that makes the entire experience as easy and enjoyable as possible.