With its place in the uppermost left-hand corner of the United States, Washington State

is not only a wonderful place to live but also an activity-packed place to visit. Washington benefits from experiencing the four seasons, which creates opportunities to do things that you might not be able to do in other areas. الفرق المتأهلة لكأس العرب Washington is sure to please even the pickiest person's appetite, whether you prefer an exquisite meal, or a breathtaking hike outdoors. At DC Builders, we design our buildings for the location they are in and the people they will need to serve.
DC Builders is a leading design and construction firm that specializes in crafting one-of-a-kind custom barns and barn-style structures in the great state of Washington. We create all-wood structures using the highest quality of craftsmanship and the best materials from right here in the Pacific Northwest. Whether you're looking for a simple horse barn or a luxurious barn home, our expertise, creativity, and dedication to customer service will make your dreams a reality.
As custom home builders in Washington, DC Builders can help design and build your custom home with ease. For clients in Washington state, we offer custom design, framing and installation, and general contracting services, which you can choose to pair together or select individually based on your project needs. We work with experts in the field to complete our unique heavy timber projects, and our team of talented designers, project managers, and customer support specialists will work closely with you to ensure your custom home is exactly as you envisioned. Explore DC Structures' Line of Barn and Barn Home Kits
If you're seeking design inspiration for your barn or barn home project, be sure to check out our sister company DC Structures' line of pre-engineered building packages! DC Structures ships complete design and materials packages all over the nation for construction by an approved general contractor, making it easy for you to jumpstart your project in no time. If you're looking for something more personalized to your taste, DC Builders will work closely with you to create custom design plans for your unique project. Our experienced project managers and framing crews can also mobilize to complete your heavy timber framing, conventional framing, siding installation, and more for your project, no matter where you live in the U.S.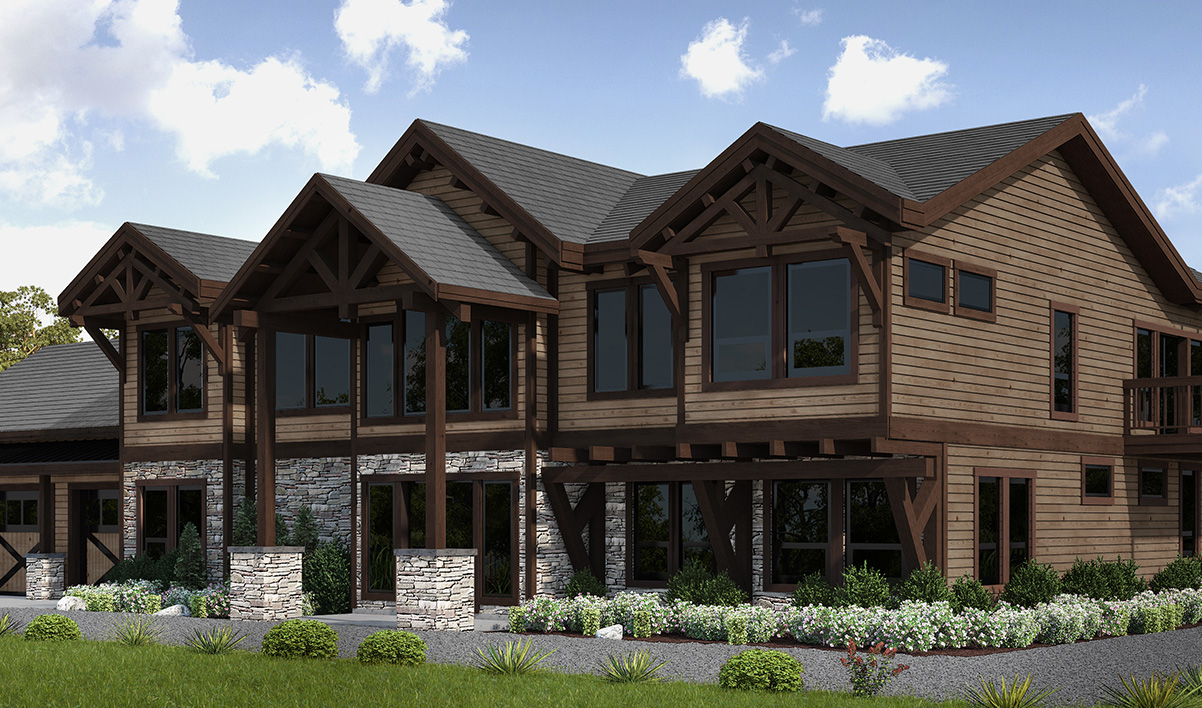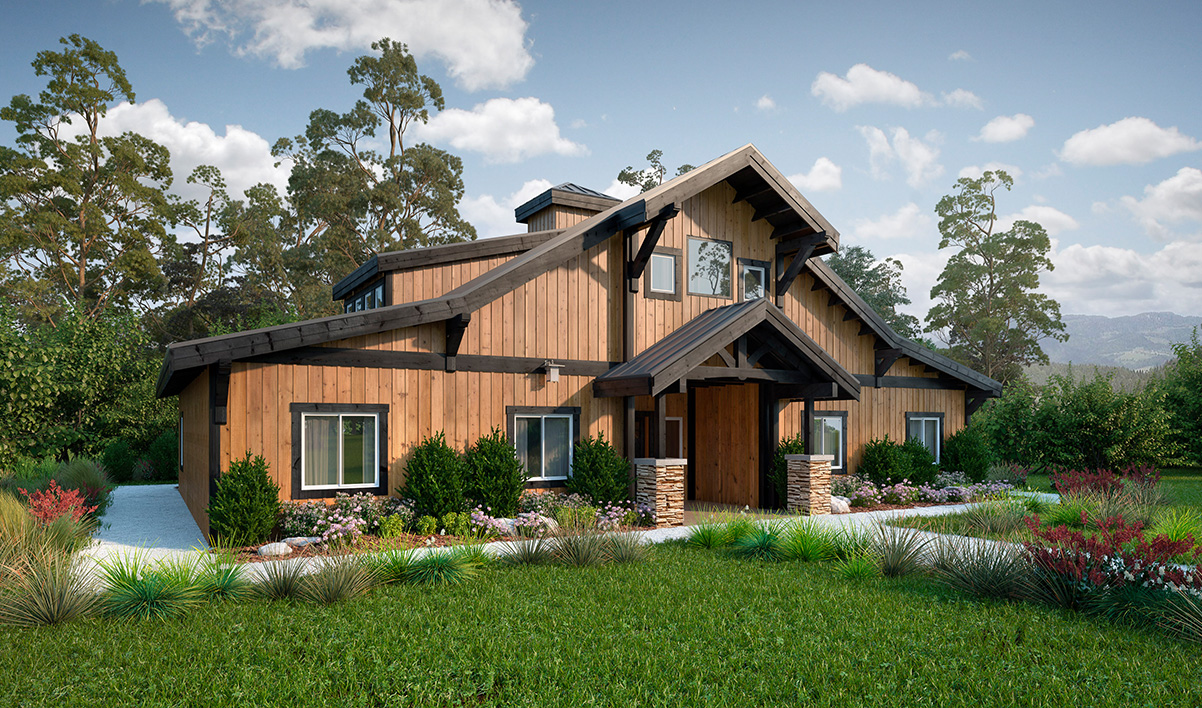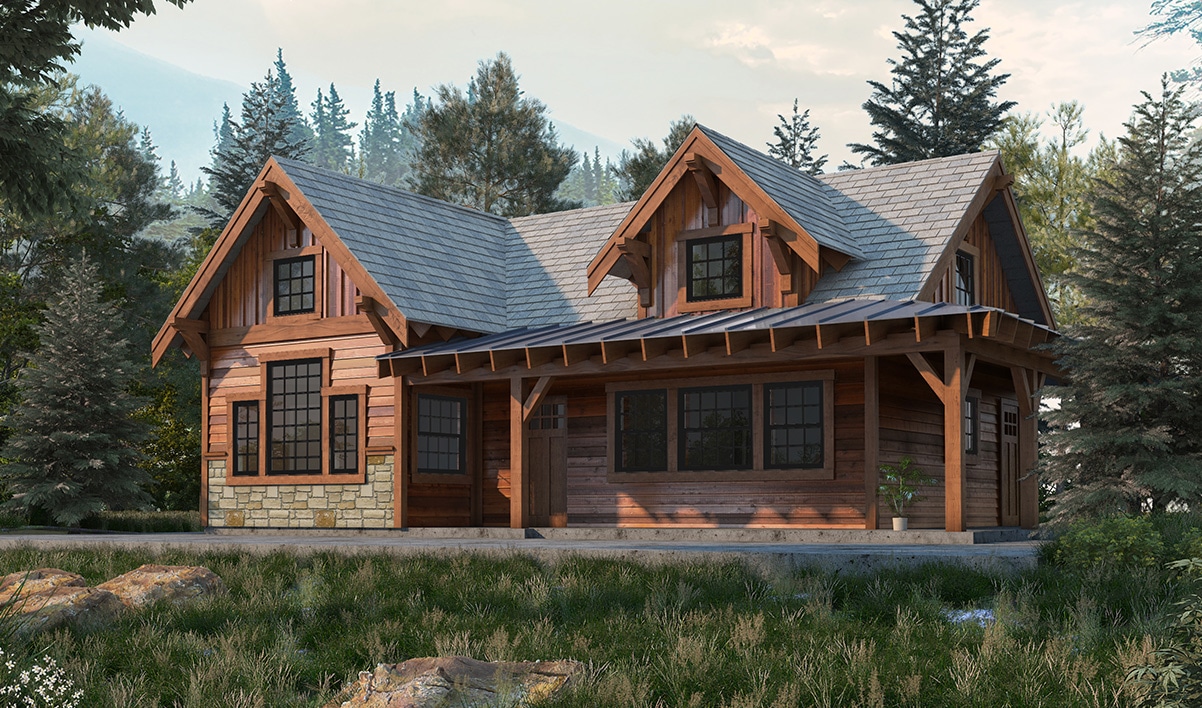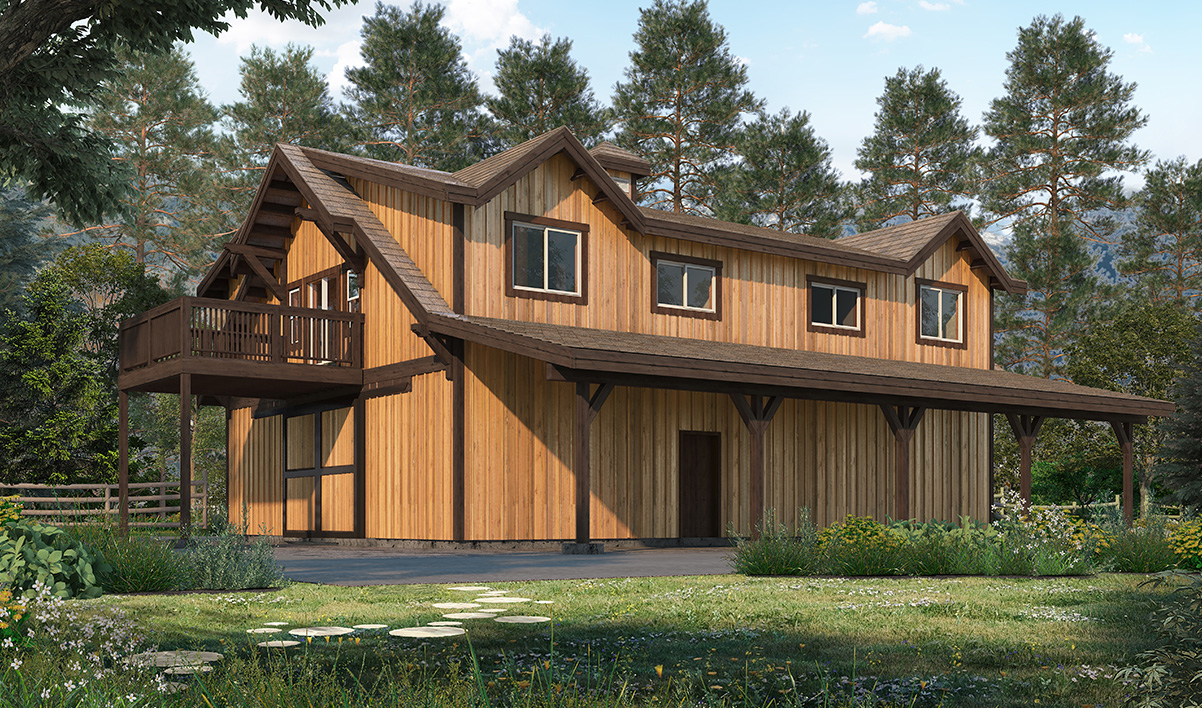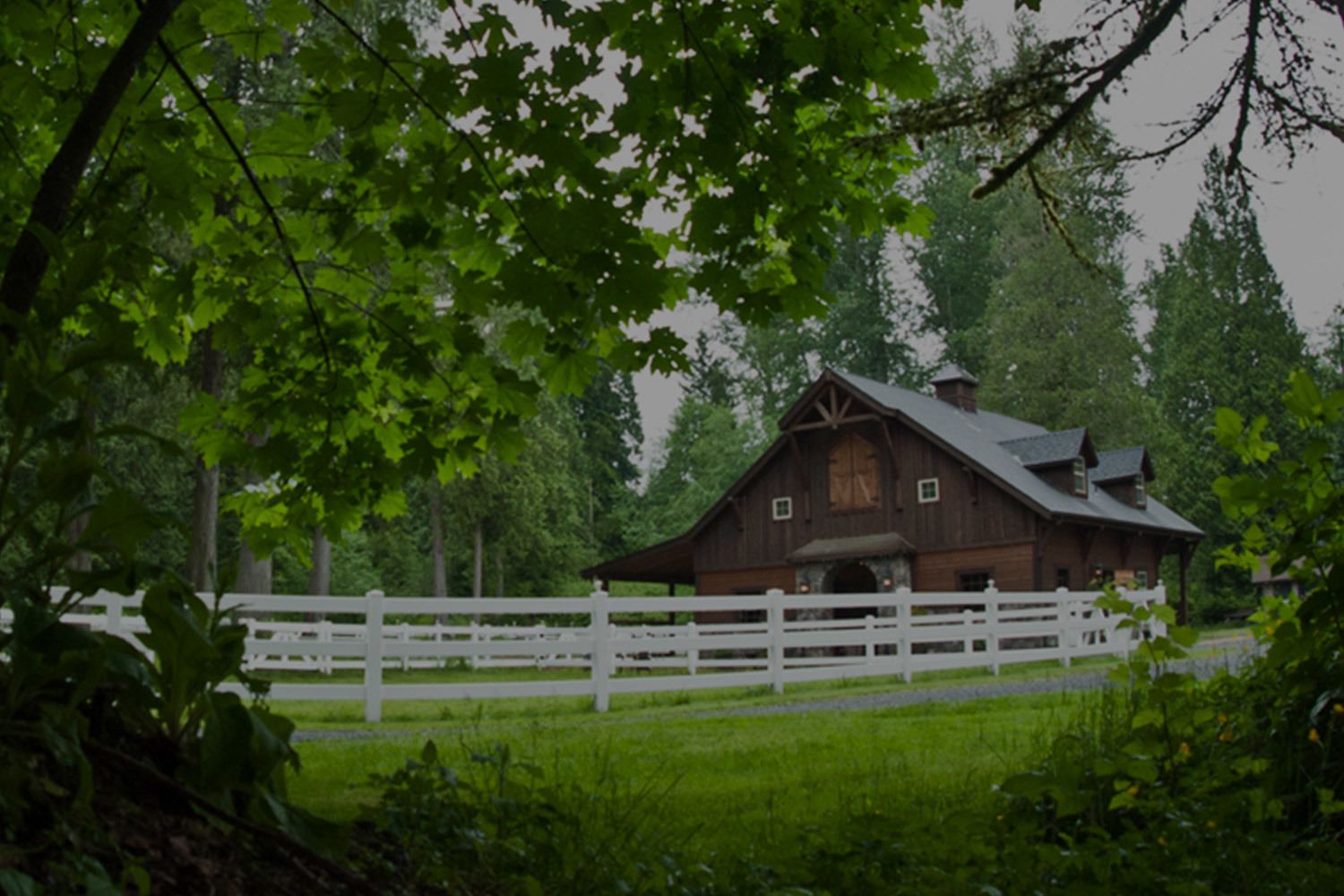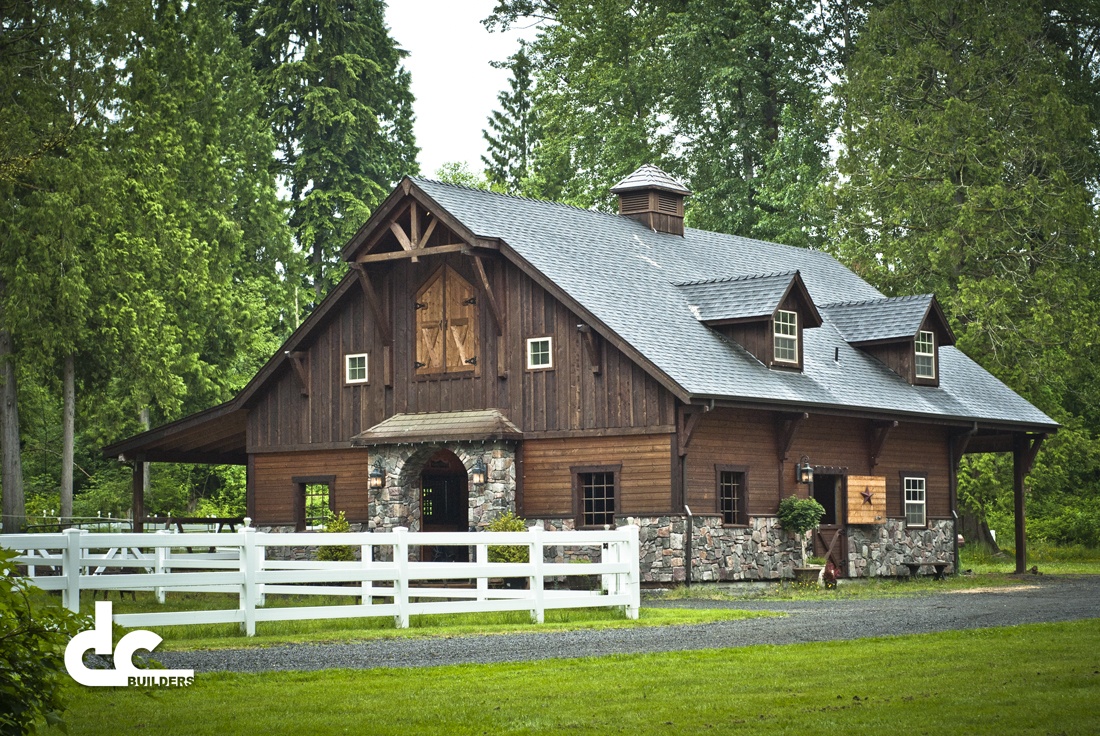 We started the design process with the client back in September of 2010. The result was a stunning timber frame barn and a great place to spend time with friends and family. We framed the structure with canyon gold lumber and finished the exterior with cedar batten and board siding and a 4″ thick Columbia basalt wainscoting (around 3 sides) with a stone sitting area under one of the shed roofs.
Portland Millwork supplied the entry doors and Classic Equine provided the stall fronts, partitions, and dutch doors. We finished the stalls with Brazilian hardwood and installed Nelson waterers and ComfortStall flooring in this spacious 4 stall barn. We incorporated a 12′ x 18′ tack room with a sheetrock finish and 1″ x 4″ pine wainscoting (up 5′). كازينو اون لاين
Additional DC Builders Projects In Washington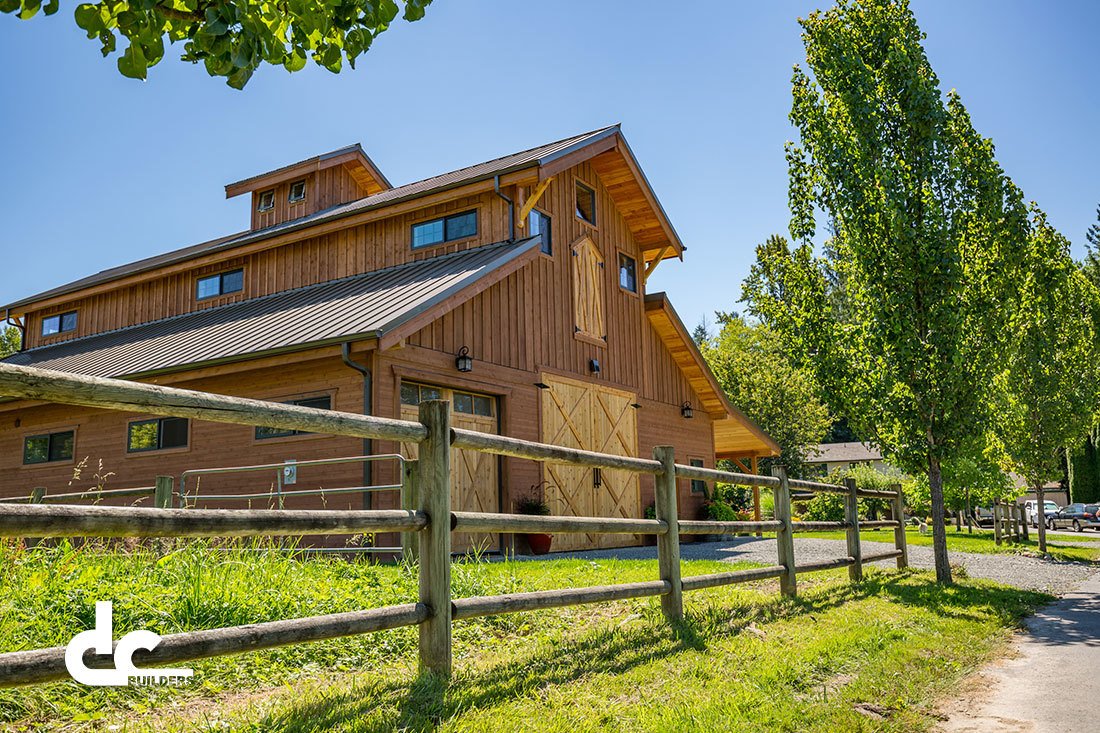 This gorgeous apartment barn has an elevated bottom level to accommodate for RV storage with a beautiful open concept living area on the second floor.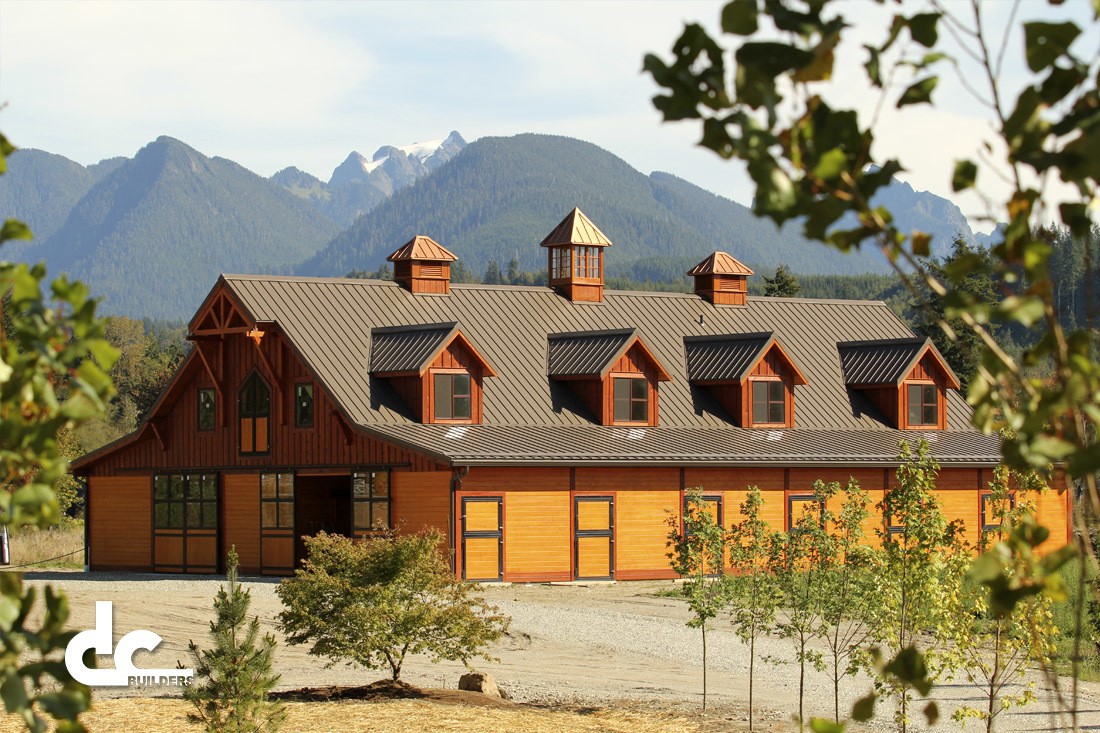 This custom Mediterranean style horse barn has 12 Classic Equine horse stalls, two breezeways, tack rooms, a Hayloft, two large cupolas, and a lighthouse cupola.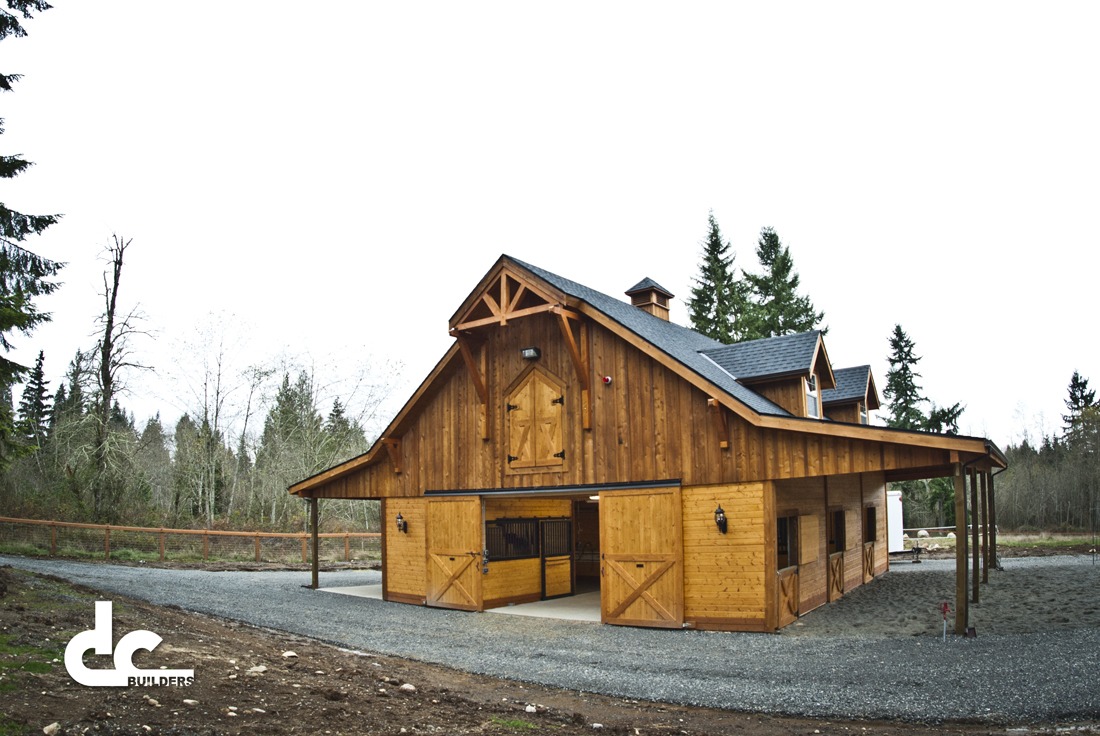 This veterinarian's barn sits on a beautiful piece of property in Washington. The main level features two horse stalls, two dog stalls, a tack room, and hay storage.
MORE INFORMATION 
THINGS TO CONSIDER
More About DC Builders
Information
DC Builders designs and builds heavy timber, hybrid, and conventionally framed horse barns, barns with living quarters, barn homes, workshops, garages, and commercial buildings. We also construct custom riding arenas, covered, indoor, or outdoor. Headquartered in the Pacific Northwest, we specialize in heavy timber construction and source only the finest lumber for use in our timber frame and post and beam structures. If you are looking for the best design and construction partner to help bring your dream barn to life, call (888) 975-2057 or request a quote today!