Outside of California's major metropolitan areas like Los Angeles, Sacramento, and the bay area, lays some of the most fertile farmland in the country.

It is often referred to as America's salad bowl, due to the fact that the sunshine state is responsible for huge supplies of fruits, vegetables, and agricultural production. To service the people who tirelessly work the land, DC Builders offers a wide variety of structures to be utilized on any type of property.
From full-scale farms to wineries and equestrian businesses, DC Builders has the skill and experience to build exactly what you are looking for. We also specialize in custom workshops, garages, and barns with living quarters. Whether you're looking for a home for your family, your horses, or both, DC Builders offers an exciting custom design process that ensures your barn will meet your unique needs.
With headquarters on the west coast, DC Builders is never more than a call away and prides itself on superior customer service. Our talented designers, project managers, and customer support specialists are always available to answer any of your questions. DC Builders offers its custom design, framing and installation, and general contracting services throughout the state of California, including the cities of Redding, Fresno, and Temecula. Explore DC Structures' Line of Barn and Barn Home Kits
If you're seeking design inspiration for your barn or barn home project, be sure to check out our sister company DC Structures' line of pre-engineered building packages! DC Structures ships complete design and materials packages all over the nation for construction by an approved general contractor, making it easy for you to jumpstart your project in no time. If you're looking for something more personalized to your taste, DC Builders will work closely with you to create custom design plans for your unique project. Our experienced project managers and framing crews can also mobilize to complete your heavy timber framing, conventional framing, siding installation, and more for your project, no matter where you live in the U.S.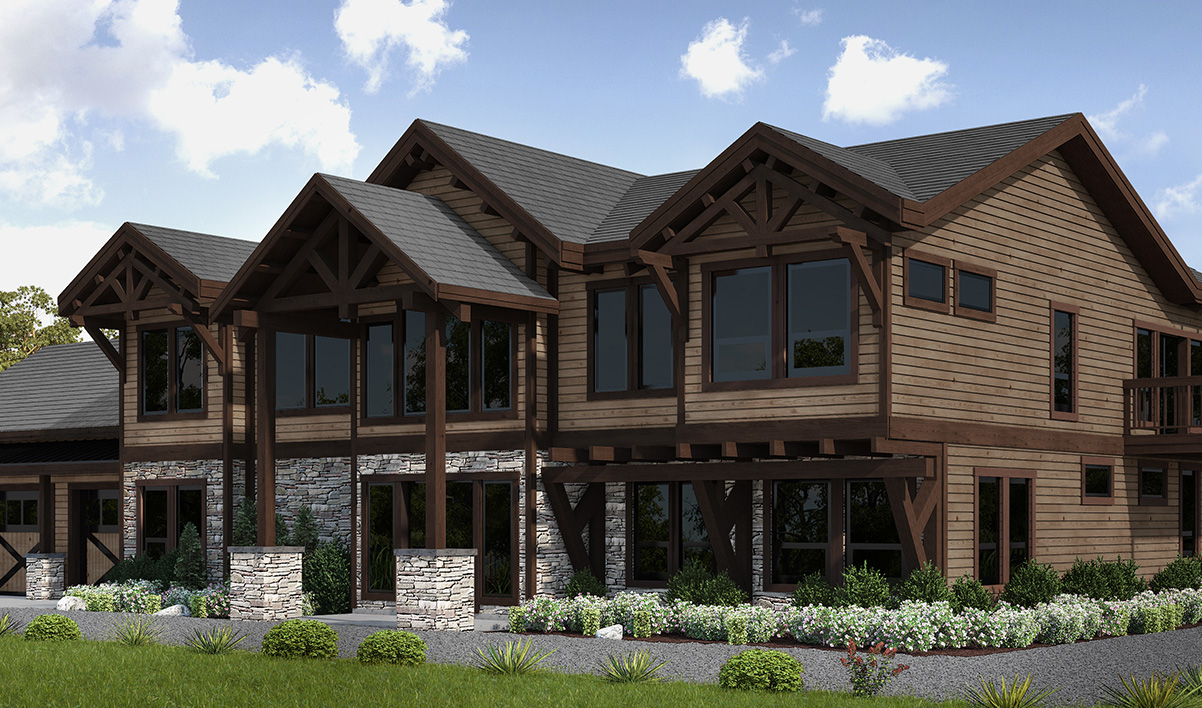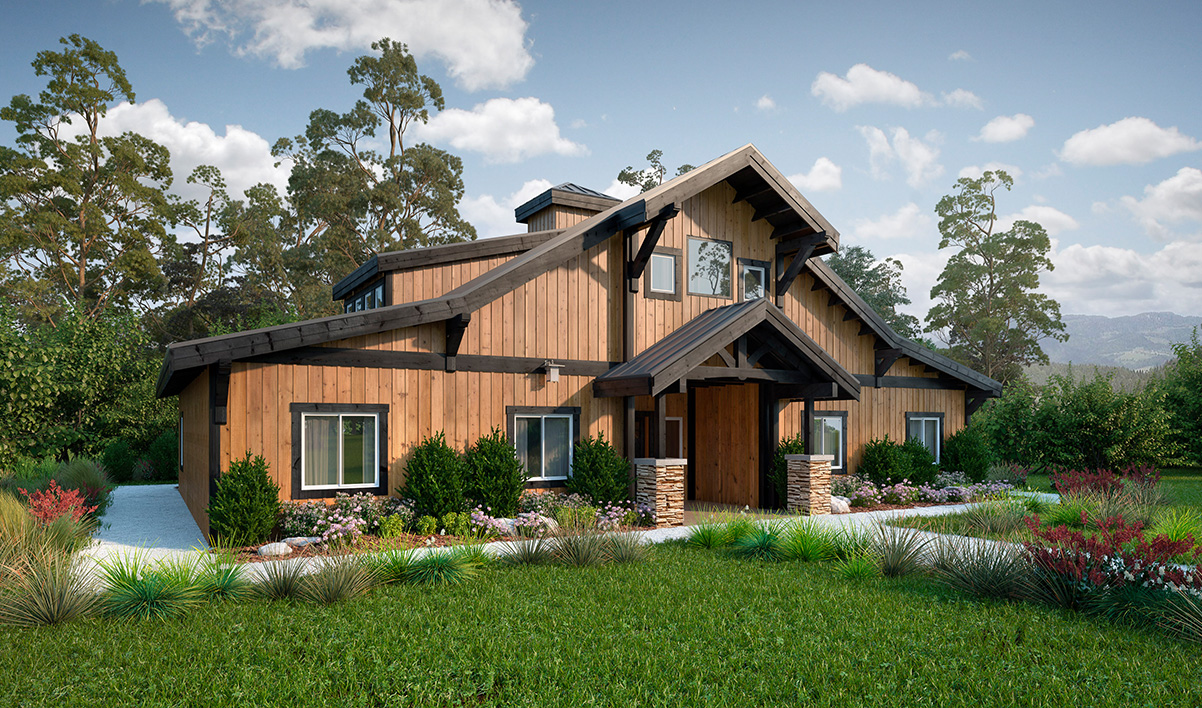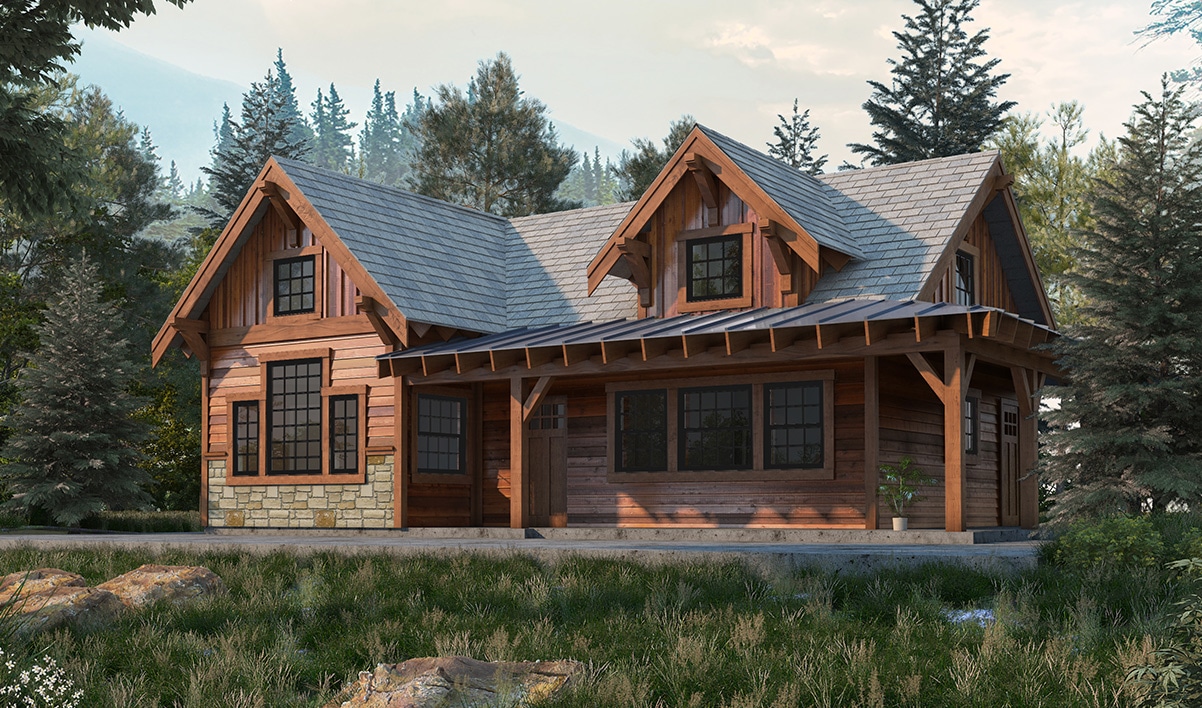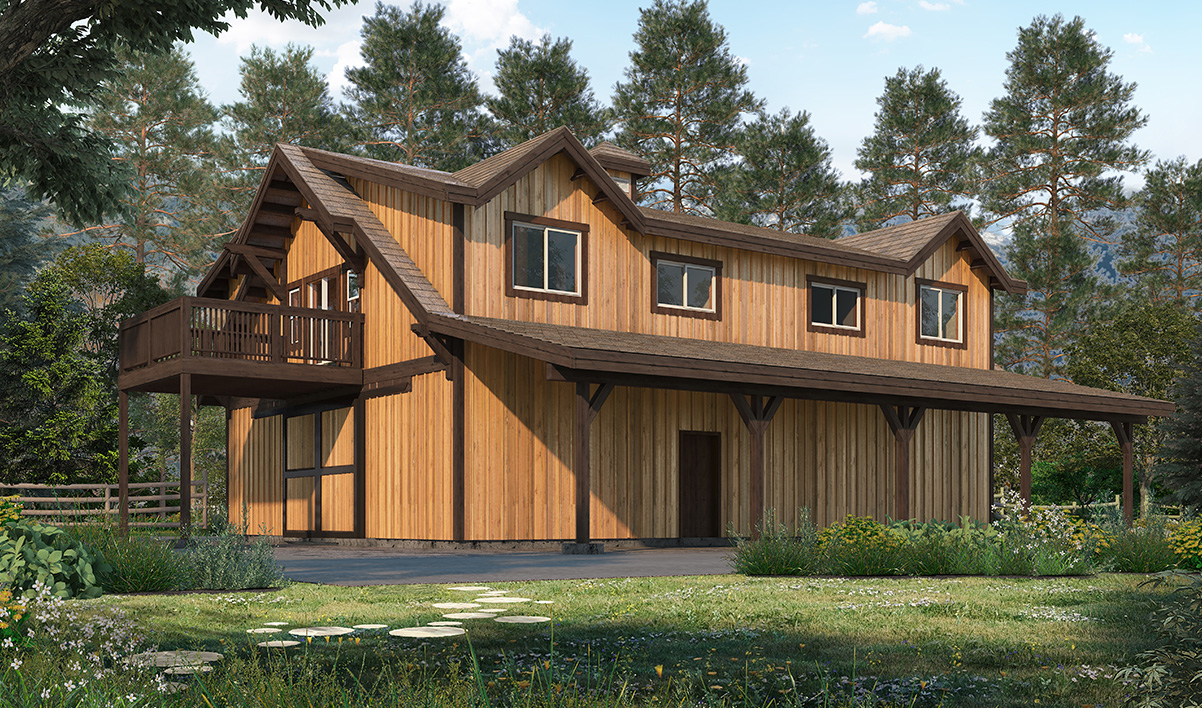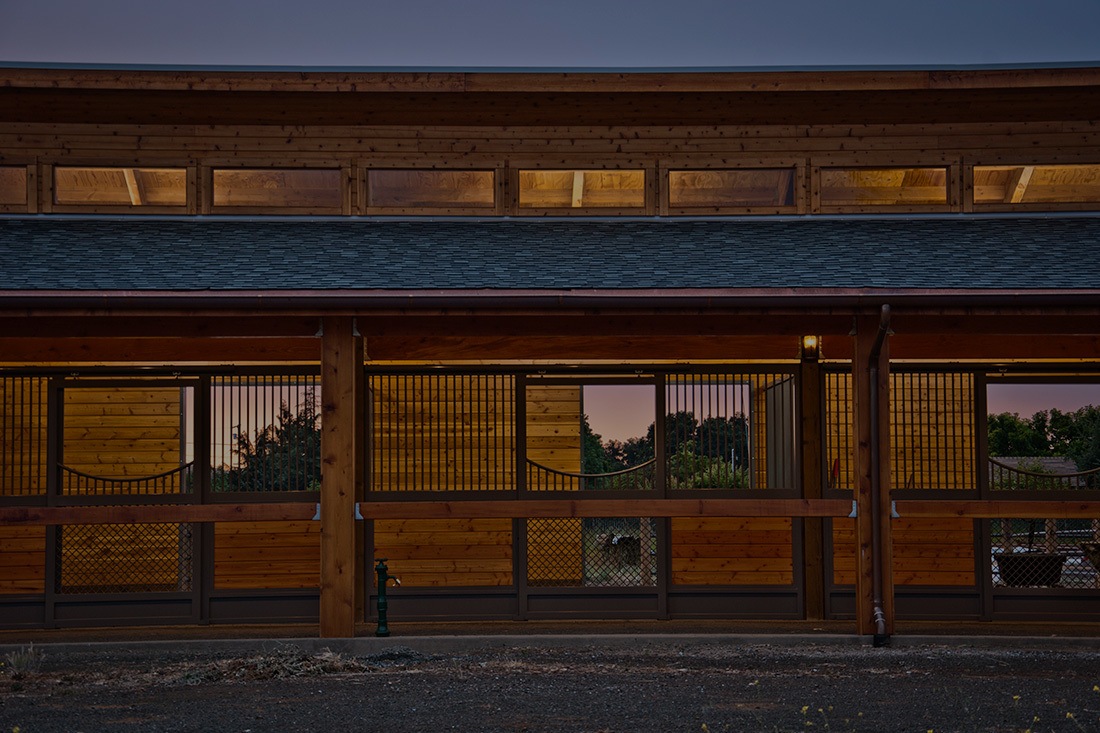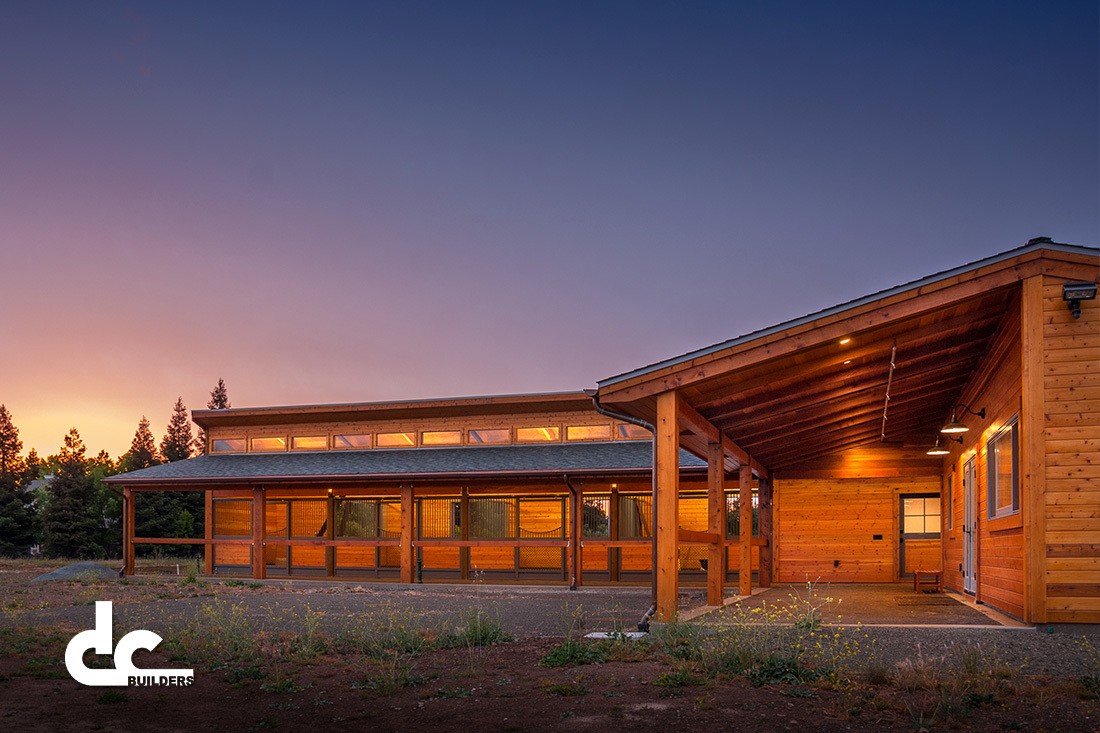 We were excited to collaborate with Blackburn Architects on this stunning horse barn in San Martin, California. Featuring a unique L-shaped design that combines the utility of a classic shed row barn with the added benefit of extra space and an indoor workroom, this design stands out on what was already a beautiful property.
The heavy timber structure has stall fronts from Lucas Equine Equipment. Its balance of size and function makes it one of the most efficient structural designs that DC Builders offers.
Additional DC Builders Projects In California
With plenty of space to pursue hobbies, this custom barn home was the perfect fit for a car enthusiast looking for a place to kick back after a long day on the farm.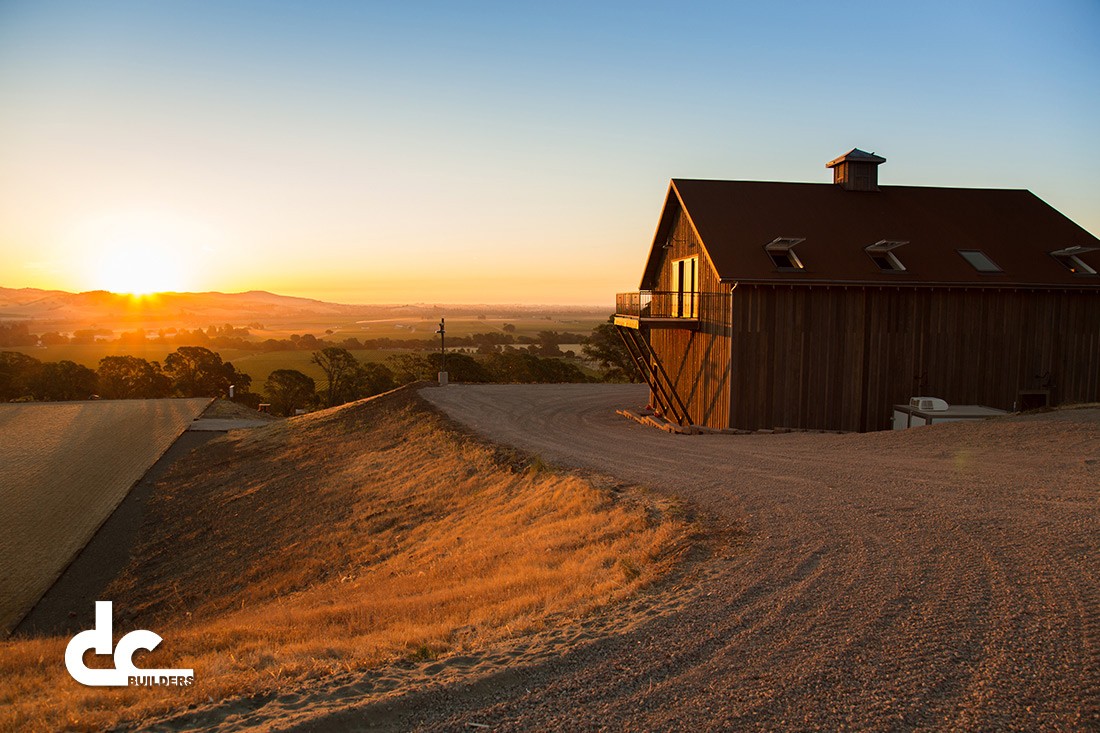 This equestrian facility overlooks the owner's vineyards in Fairfield, California. With every amenity you can think of, this structure is the ultimate addition to your property.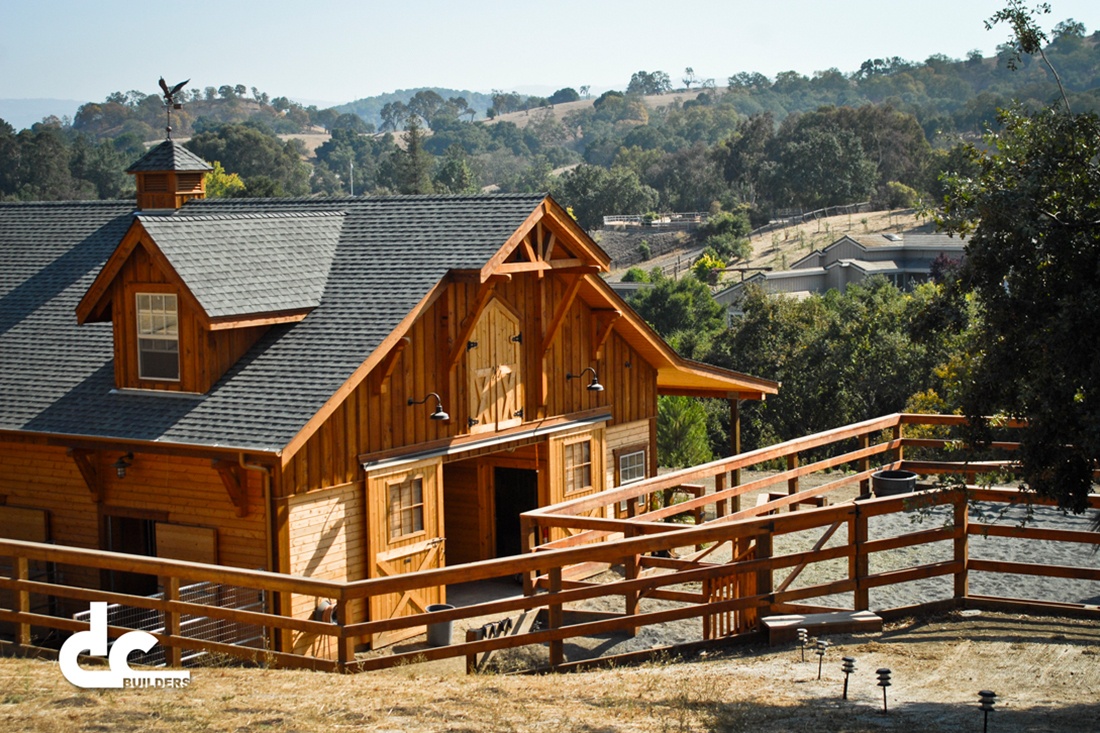 When space is at a premium, a loft area is a fantastic way to make the most of what you have. These barn owners used their loft to create a one-of-a-kind hobby space.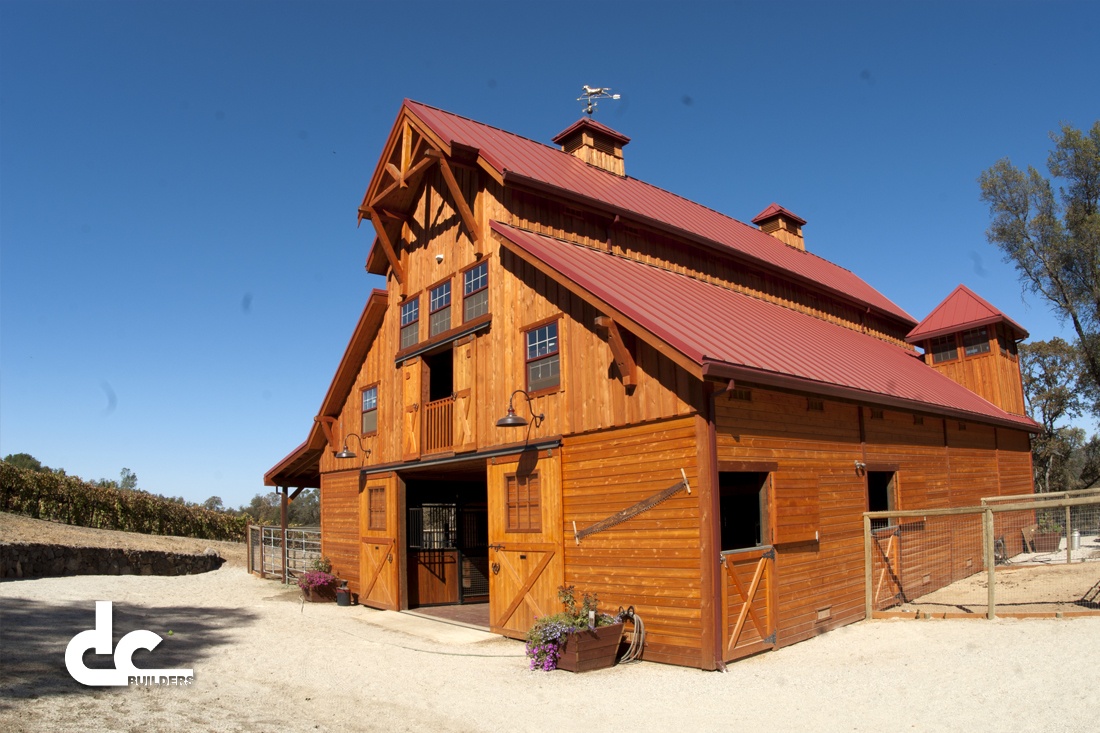 Monitor style hay barns like this one not only give you plenty of room to work and care for your horses, but also offers that classic hay barn look everyone loves.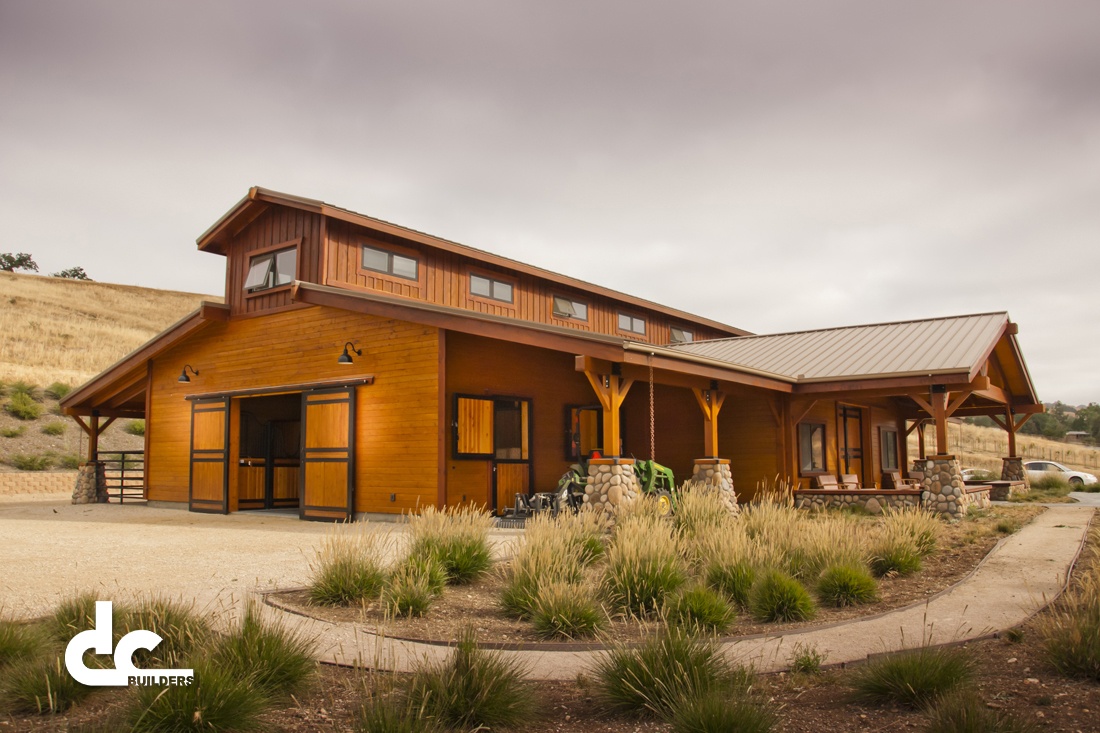 Packed full of upgrades and amenities such as a covered patio and caretaker's apartment, this structure is everything you want in a custom barn.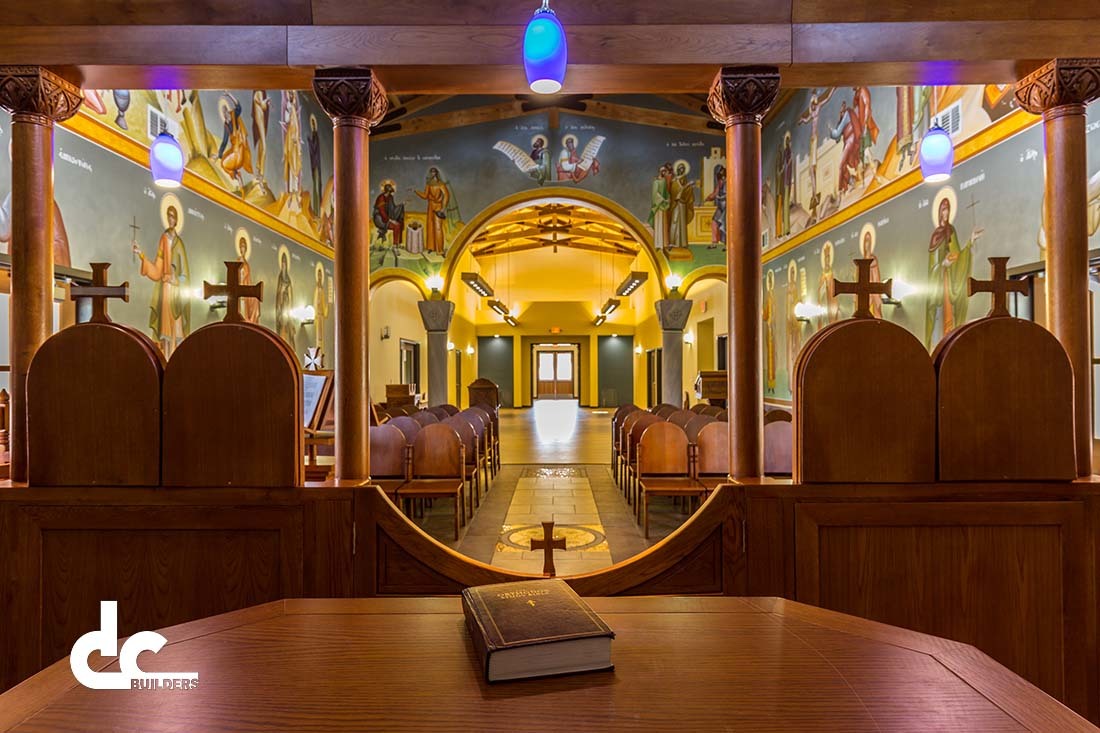 This amazing structure combined our signature post and beam style with the influence of Orthodox Greek heritage and hand-painted murals to create a stunning interior.
MORE INFORMATION 
THINGS TO CONSIDER
More About DC Builders
Information
DC Builders designs and builds heavy timber, hybrid, and conventionally framed horse barns, barns with living quarters, barn homes, workshops, garages, and commercial buildings. We also construct custom riding arenas, covered, indoor, or outdoor. Headquartered in the Pacific Northwest, we specialize in heavy timber construction and source only the finest lumber for use in our timber frame and post and beam structures. If you are looking for the best design and construction partner to help bring your dream barn to life, call (888) 975-2057 or request a quote today!
DC Builders serves the following California counties: Alameda, Alpine, Amador, Butte, Calaveras, Colusa, Contra Costa, Del Norte, El Dorado, Fresno, Glenn, Humboldt, Imperial, Inyo, Kern, Kings, Lake, Lassen, Los Angeles, Madera, Marin, Mariposa, Mendocino, Merced, Modoc, Mono, Monterey, Napa, Nevada, Orange, Placer, Plumas, Riverside, Sacramento, San Benito, San Bernardino, San Diego, San Francisco, San Joaquin, San Louis Obispo, San Mateo, Santa Barbara, Santa Clara, Santa Cruz, Shasta, Sierra, Siskiyou, Solano, Sonoma, Stanislaus, Sutter, Tehama, Trinity, Tulare, Tuolumne, Ventura, Yolo, and Yuba.